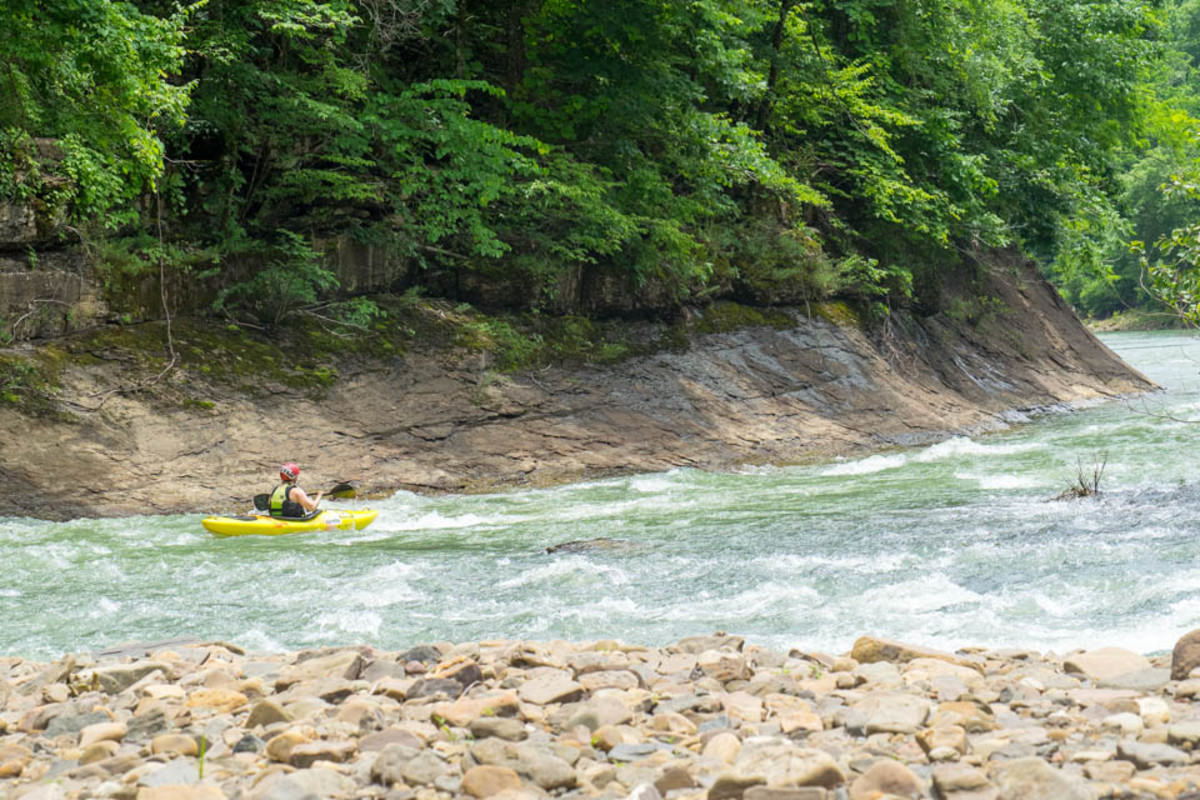 Over a decade ago, when I decided to move to St. Louis for graduate school, I thought my days of afternoon side trips to local whitewater runs were over. Back then, I lived in California's Central Valley. Within an hour, I could reach the South Fork or North Fork American. Within two hours…okay we don't have time to list all those runs. Like most paddlers, I knew very little about the Ozarks—a deeply dissected plateau of highly resistant rock, primarily sedimentary with some igneous intrusions. I knew there were some classic float streams, having visited the Jacks Fork one summer on a cross-country road trip. But I wrongly assumed all adrenaline injections of boofs, surfs, and bootie beers would require day-long drives to the Appalachians or Rockies.
After a decade paddling the Ozarks, I can report what the locals have long known: Tucked among the rolling hills and narrow shut-ins, whitewater rivers and creeks flow in surprising abundance. Many are headwaters runs requiring recent rains to run. Most are class II-II+ at normal levels, though some sections rate class III, and there's even a few class IV steep creeks. Three of these whitewater gems are in the National Wild & Scenic Rivers system. Culled from the guidebook Paddling the Ozarks (forthcoming May 2017 from Falcon Guides) here are 5 of the region's best whitewater trips, but know there's even more whitewater for those who go looking.
Best Scenery: Big Piney Creek, Arkansas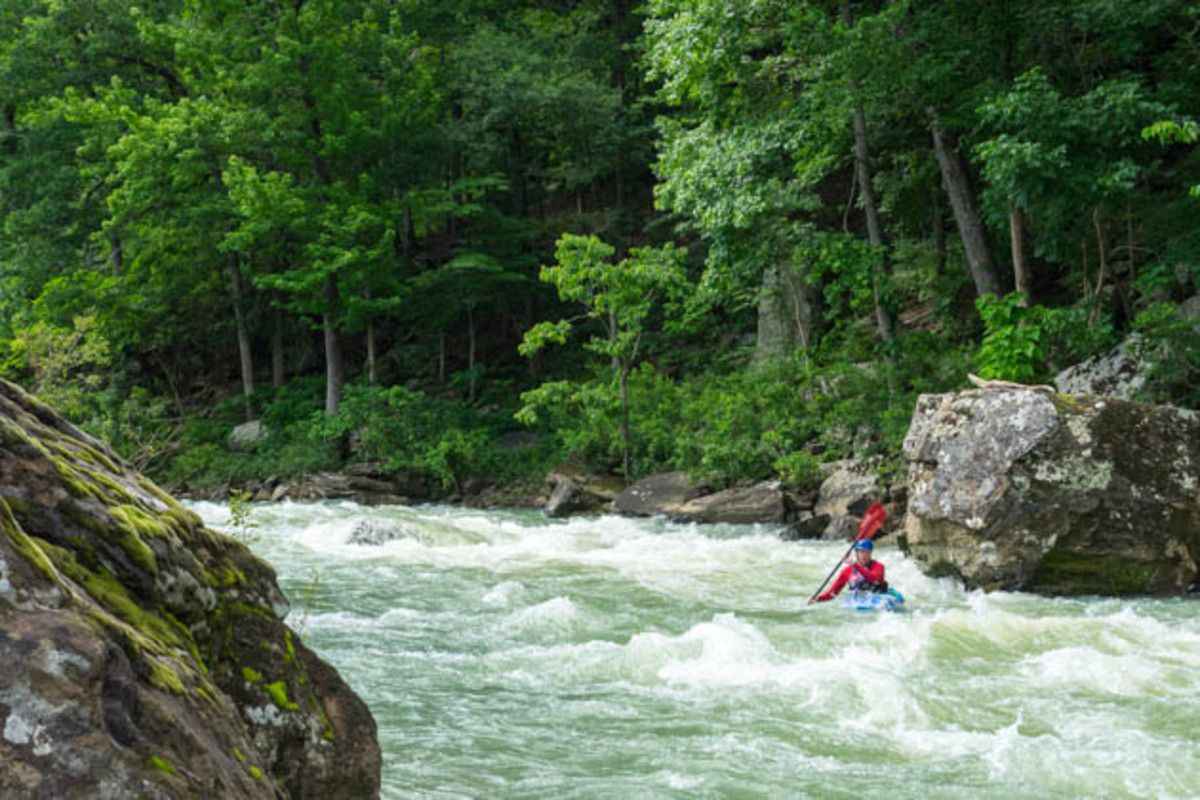 If you like emerald waters, silt-stone bluffs topped by limestone and pine, and pool-drop class II+ rapids offering wave-trains, surf spots, and ledges, then this National Scenic designated creek is for you. The most popular whitewater section is the 8.3 miles from Helton's Farm to Longpool Campground, which is best run during winter & spring. Along the way, enjoy house boulders reminiscent of Big South Fork of the Cumberland and a side hike to an unnamed 25′ waterfall—not included among the 133 in the guidebook Arkansas Waterfalls, it's possibly known only to paddlers.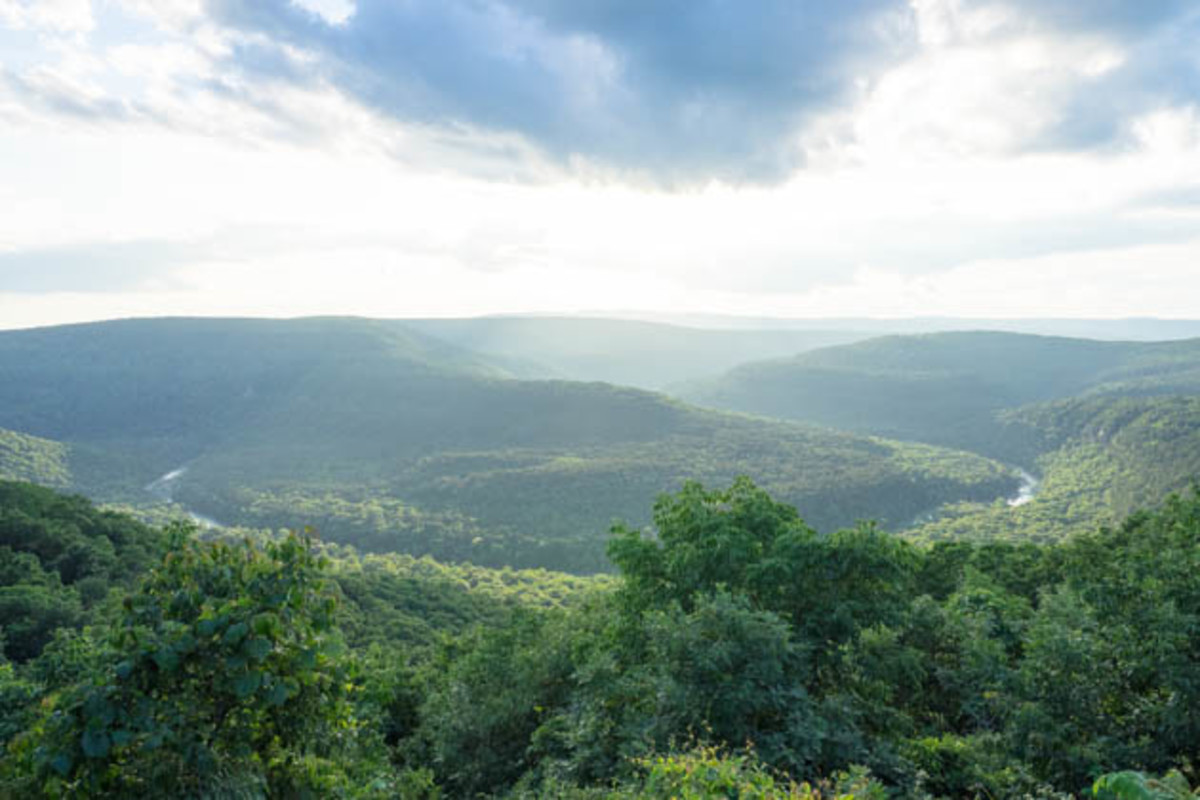 Most Consistent Whitewater I: Saint Francis River, Missouri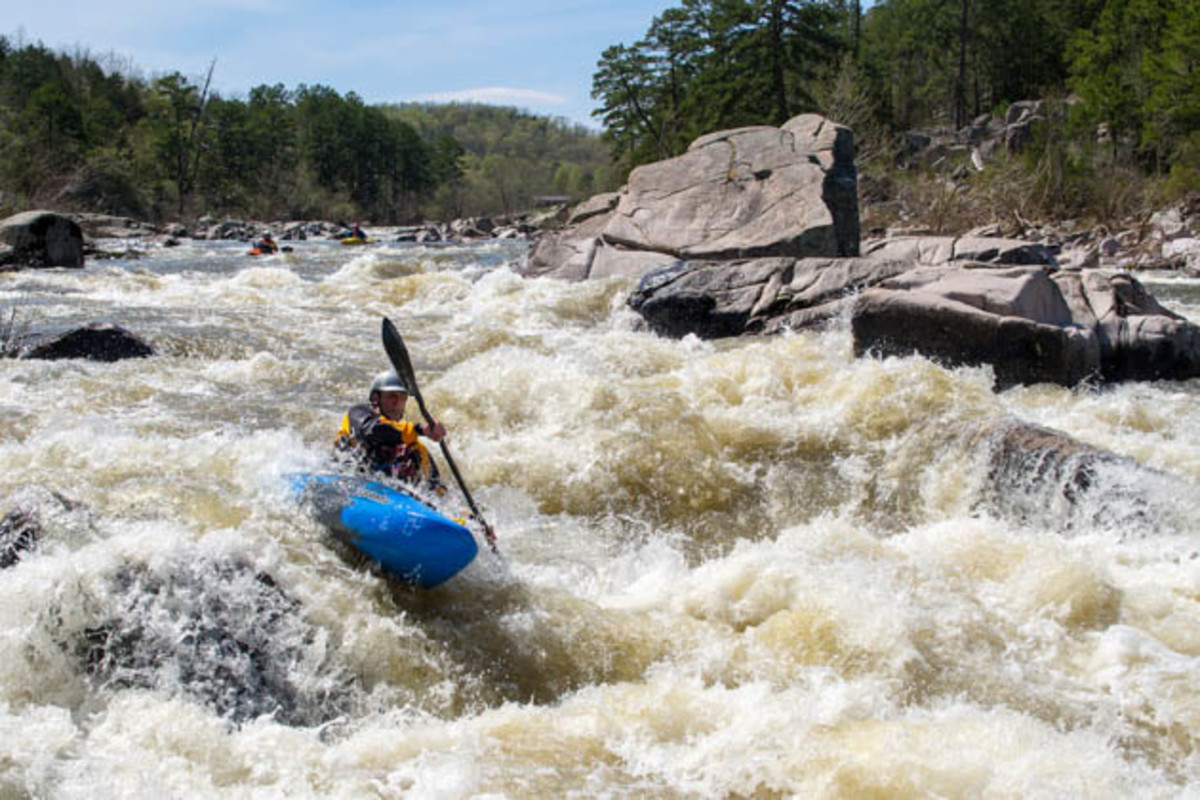 In southeast Missouri, there's a region unlike any other in the Ozarks, where rivers and creeks flow over granite bedrock that is among the oldest exposed igneous formations in North America (1.5 billion years). Translation? There be whitewater here. Paddlers travel from across the Midwest to run 2.3-mile laps through class II+/III Tiemann Shut-ins on the "Saint" during winter and spring, though heavy rains can bring out local paddlers during summer and fall. For beginners, there's a 3.3 mile class II upper run and spring clinic by the Missouri Whitewater Association. And every March brings the annual Missouri Whitewater Championship, celebrating its 50th year in 2017.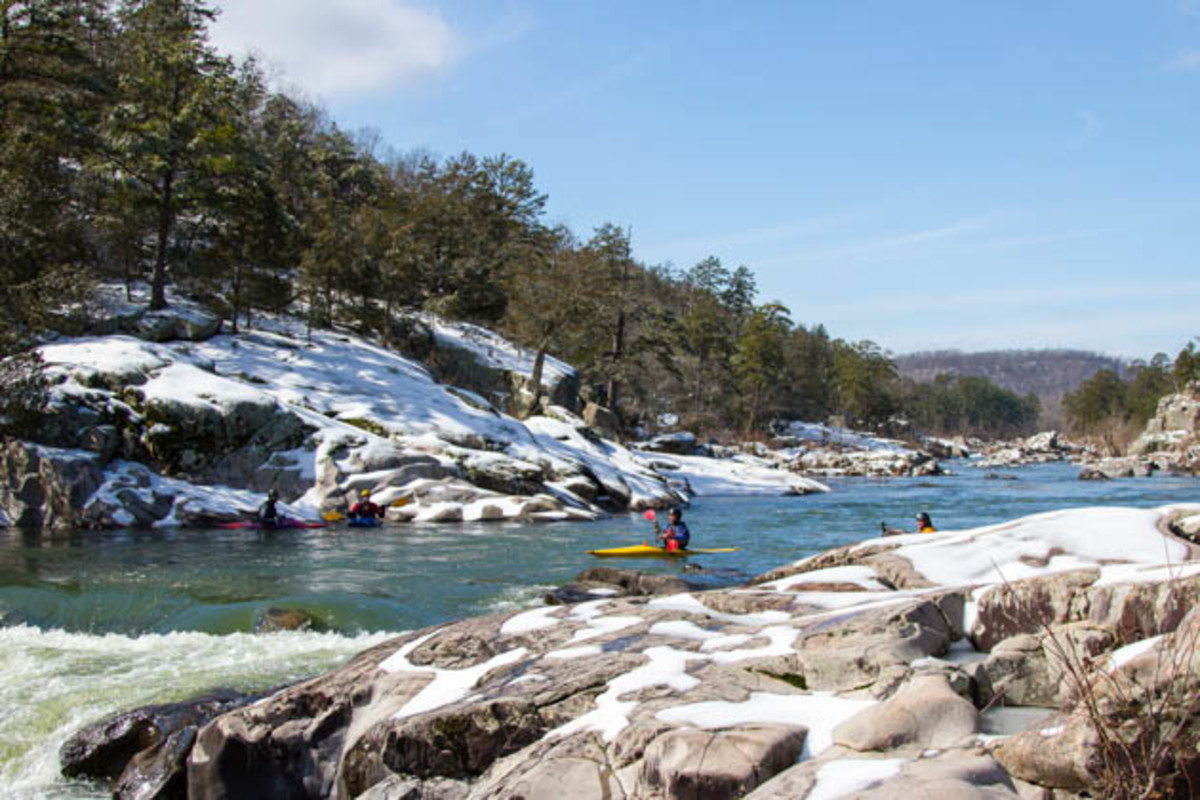 Most Consistent Whitewater II: Mulberry River, Arkansas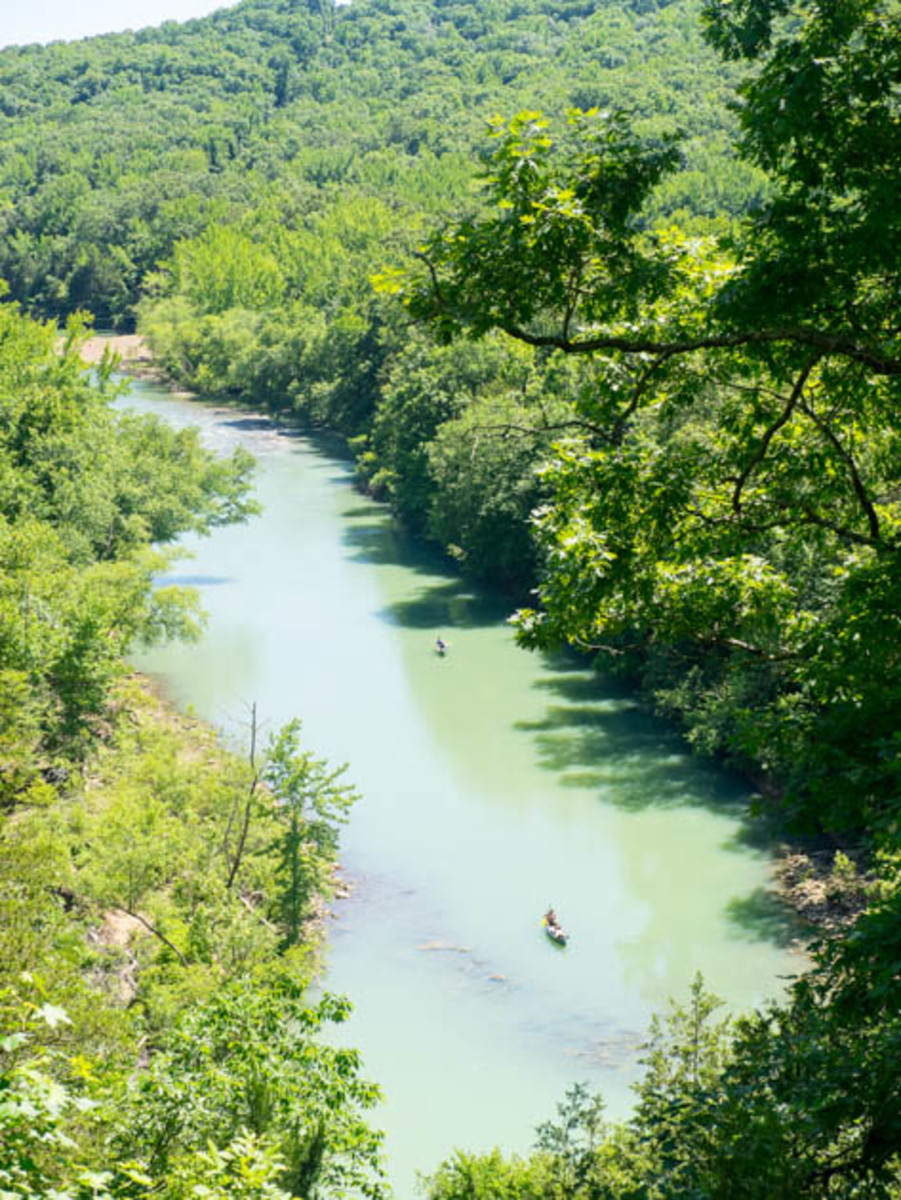 In northwestern Arkansas, where the Mulberry River passes under the Pig Trail Scenic Byway (long story) how about an ample helping of class II+ whitewater? The National Scenic designated river has a split personality, offering a whitewater torrent during high spring levels while tapering to a float stream as temps warm and flows drop. Whitewater paddlers typically opt for the continuous sections above Turner Bend, though fun pool drop rapids await downstream as well. For beginners, Ozark Mountain Paddlers offers their spring clinic on the Mulberry.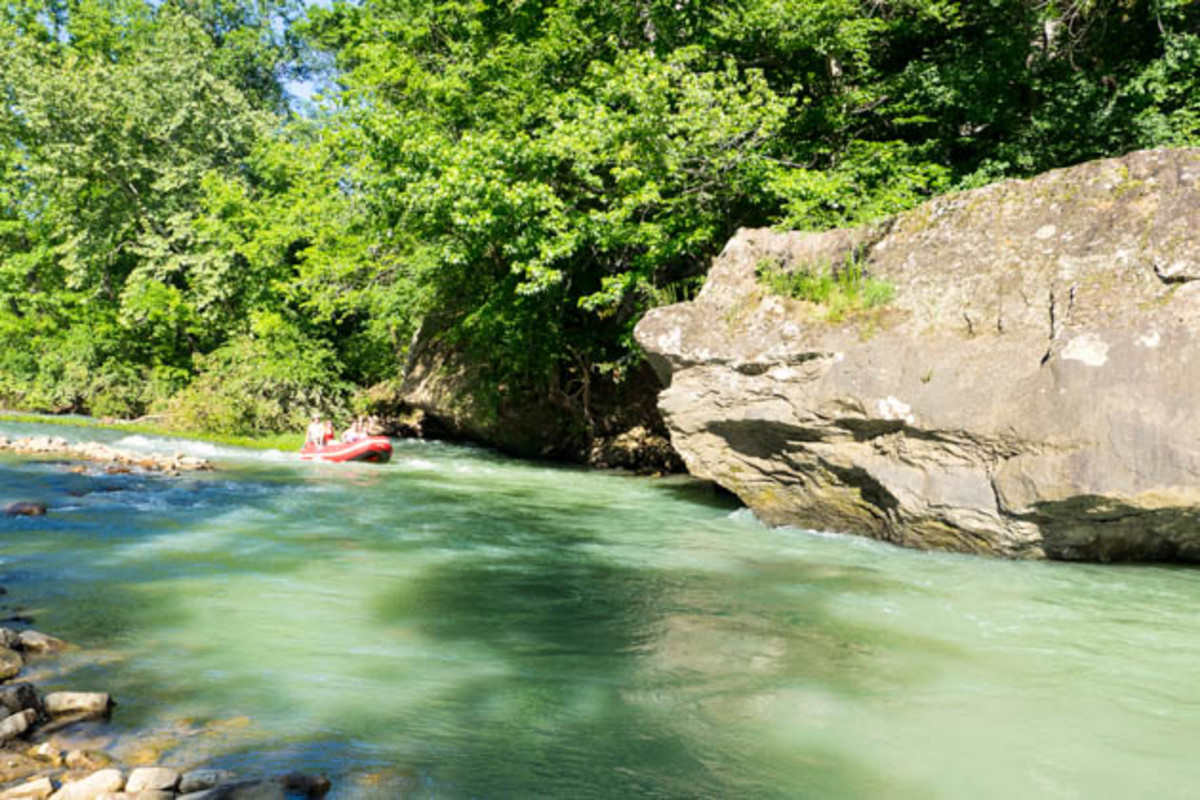 Best Playboating: Siloam Springs Kayak Park, Arkansas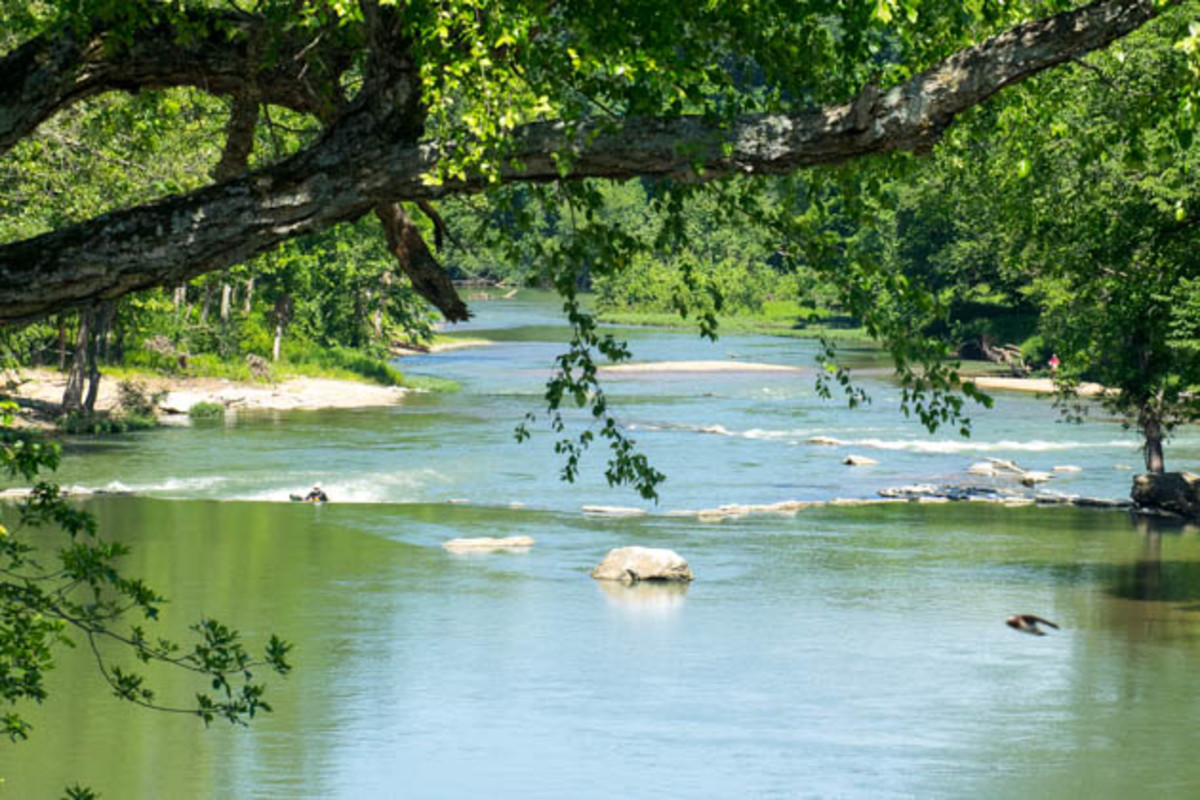 In 2014, the Ozarks' first whitewater park opened on the Illinois River near Fayetteville, AR. Paid for by the Walton Foundation, and built by Boulder-based Recreation Engineering and Planning (which designed Reno, Salida, and Charlotte), the park enhanced the bedrock shoals once known as Fisher Ford Rapids. Today you'll find two excellent features at most levels—a green breaking wave and a rowdy play hole. Because of the channelized design, the park typically has enough water all summer long.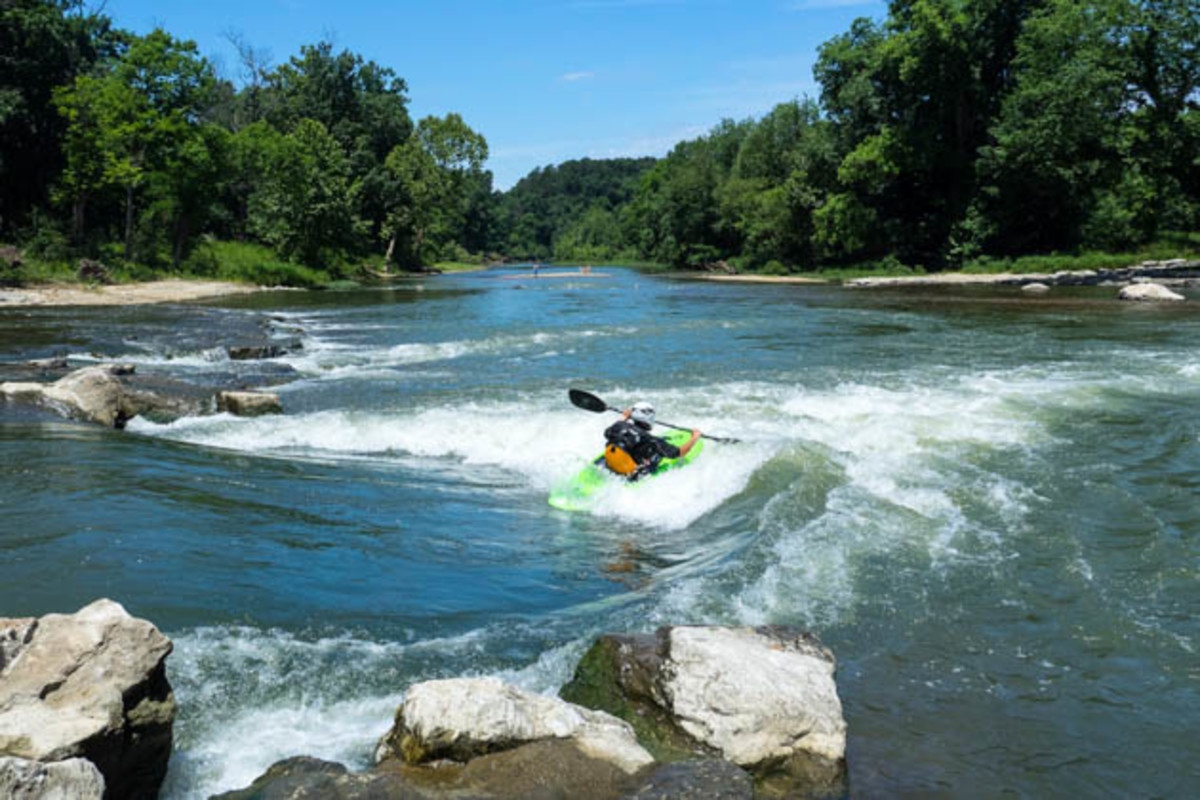 Best Steep Creek: Richland Creek, Arkansas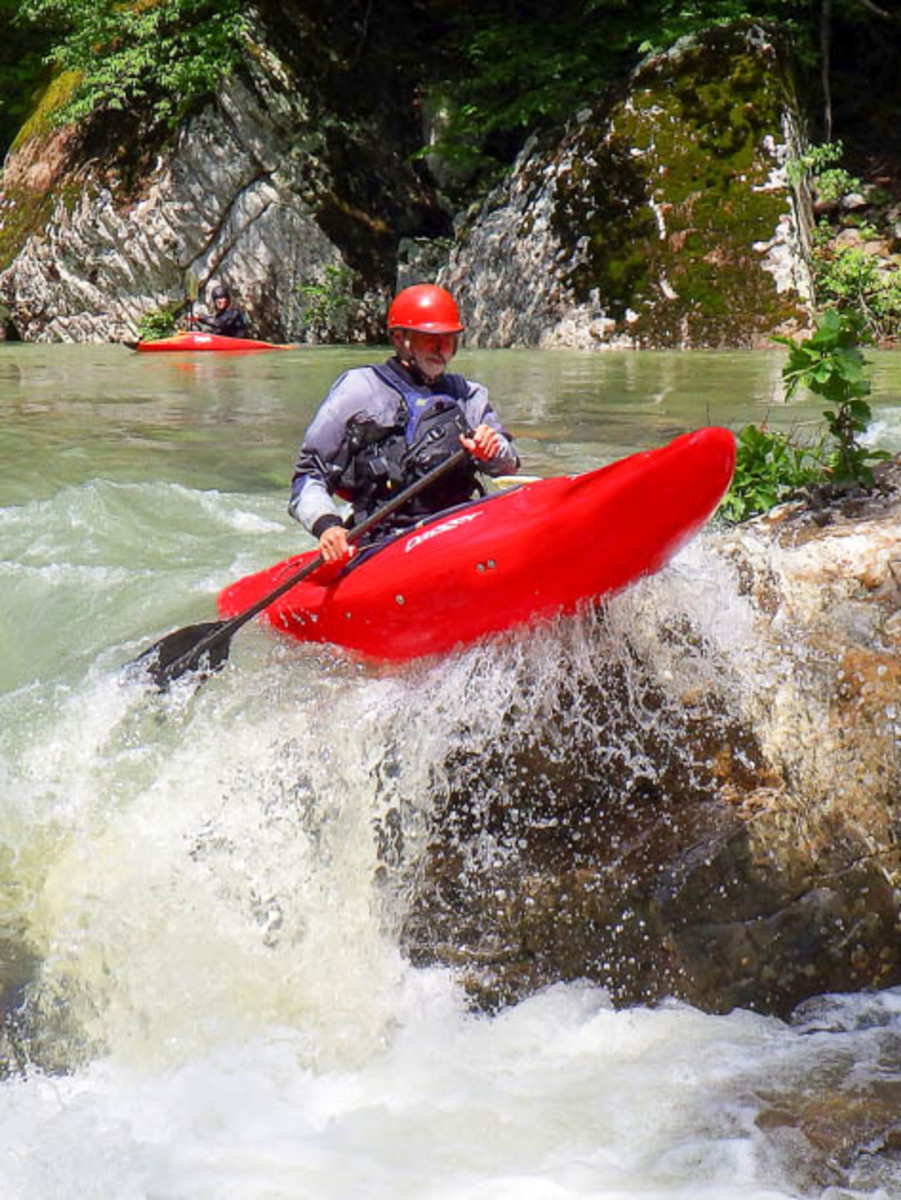 Ozark "hair" boaters in the know cut their teeth (and sometimes their knuckles) on Richland. Yes, it's also a Wild & Scenic designated creek and, yes, it is like Arkansas kidnapped a sibling of the Plateau's Daddy's or Clear Creeks. But few notice the scenery because they're too busy gawking at horizon lines. At 55 feet per mile, and with class III-IV rapids named things like Crack in the Rock, Devil's Fork, Road Block, and Upper & Lower Screw-up, it's important to remind yourself, no, you haven't been teleported to the Appalachians. You're still in the Ozarks, and, yes, it's definitely worth staying to paddle for a while.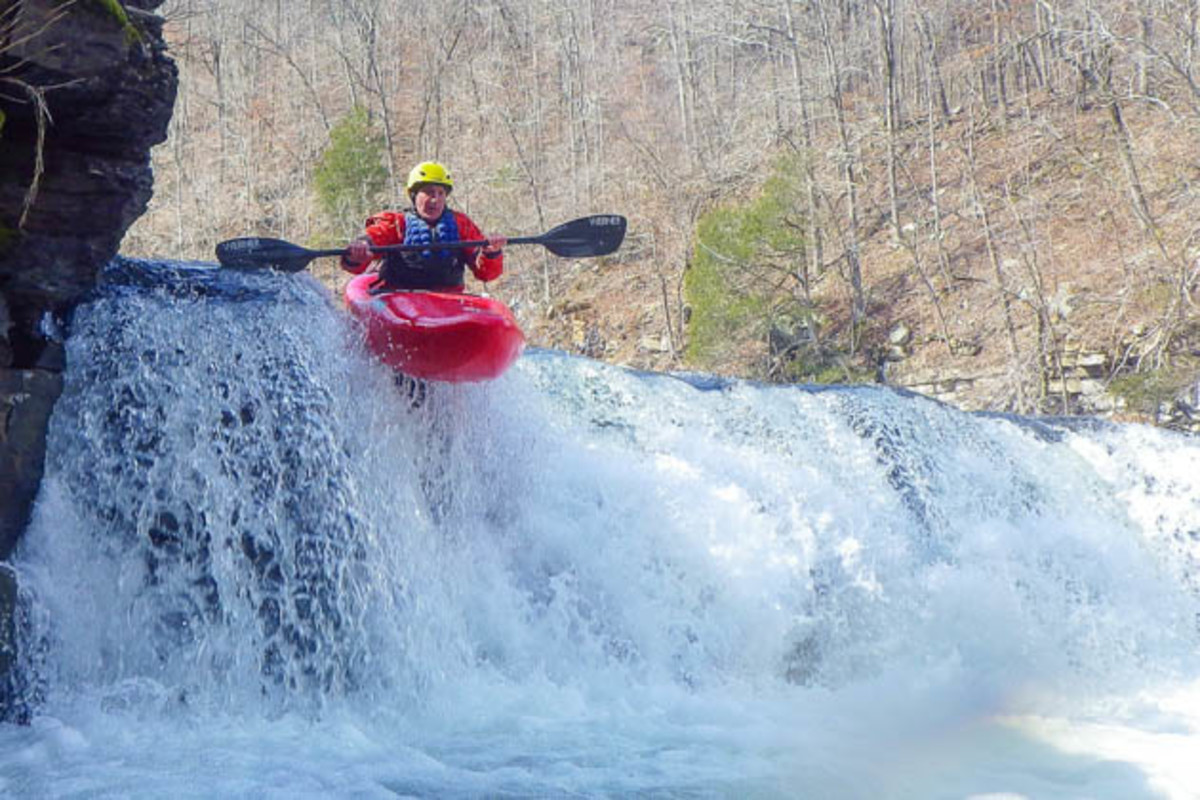 Check out the Best Float Trips in the Ozarks
Read more by Mike Bezemek, who writes and photographs Regular Paddler, Remarkable Waters for C&K, a paddling series about "stepping down" the intensity and "stepping out" the experience. He also authors Bull on Tap for Bull: Men's Fiction, a series of satirical reviews of "shitty" beer, which are linked to on his website mikebezemek.com. The guidebook Paddling the Ozarks, for Falcon Guides, will be out May 1st, 2017.
The article was originally published on Canoe & Kayak
For access to exclusive gear videos, celebrity interviews, and more, subscribe on YouTube!