Bethany Hamilton Interview: Surfer, Shark Attack Survivor, Off Road Racer?
In mid-March, pro surfer and shark attack survivor Bethany Hamilton will participate in the 23rd annual Rallye Aïcha des Gazelles in Morocco. It's an all woman race that spans the length of Morocco and is widely considered one of the toughest female sporting events in the world. Bethany will be paired up with X-Games gold medalist and renowned navigator Chrissie Beavis. The race doesn't allow contestants to use any sort of GPS, computer, binoculars, or other navigating devices—and they'll be driving a souped up 3.0 liter Isuzu D-Max 4×4 while racing from sunup to sundown. And while the rugged terrain of Morocco is sure to test Bethany, let's be honest, she's a hero and has conquered her fair share of "bumps in the road." Read below for Bethany's thoughts on her latest endeavor…Danica who? —Justin Coté
TransWorld SURF: What made you want to do the 2013 Rallye Aïcha des Gazelles off road rally in Morocco?
Bethany Hamilton: When I first got invited to do the rally, I got really excited. But I'm the kind of person that can't sit in a car for too long and I've actually never done a long road trip, but growing up on Kauai, I've always drove on the beach and been off-roading, so I'm kind of used to that kind of stuff. The fact that it's an all women's race is really cool, too, and just being able to experience Morocco in such a unique way sounded insane. Once I knew it would work in my schedule, I was like, 'Yeah let's do this!'
I imagine the longest possible drive you can take on Kauai is like an hour, right?
Yeah! Seriously, it takes like two hours to get from one end of Kauai to the other so I really don't drive that much [laughs].
Would you consider yourself a good driver?
Umm, when I'm focused I'm a good driver. But sometimes I kind of space out [laughs].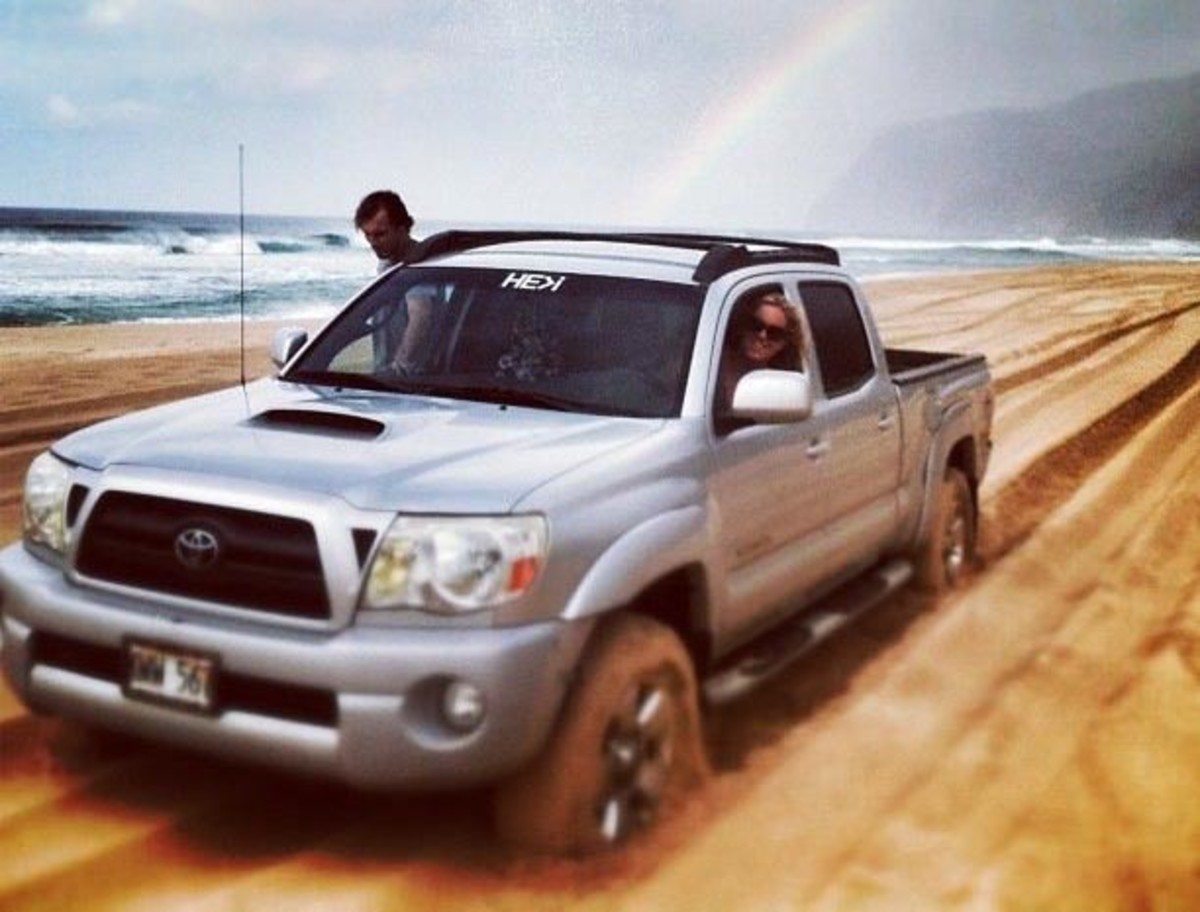 What have you been doing to prepare for the race?
I went out to the west side of Kauai where there's this huge white sand beach with deep sand, kind of like training grounds for Morocco I guess. You've got to start off slow and build up your speed so your tires grab the sand. We got stuck, dug out the car, and that's the kind of stuff we're going to be doing in the Morocco Rally. I guarantee we are going to get stuck at some point and we're going to be digging ourselves out of the sand, so…
So it's just you and your navigator Chrissie. There are no phones, GPS, or anything. Just you, her, and a map, right?
Yeah. I signed the contract the other day and the rules are like super strict; you're not even allowed to have iPods that might be able to navigate and so I'm like trying to buy an iPod that only plays music. When I go to California in a few days they're going to teach me how to map out routes—how you win the race is not by time or by the fastest speed but the shortest distance between checkpoints.
What aspects of the race are you looking forward to?
I'm really looking forward to the sand dunes part—I think that would be sick, just being in the middle of nowhere, sand is all that you see, and maybe camels [laughs].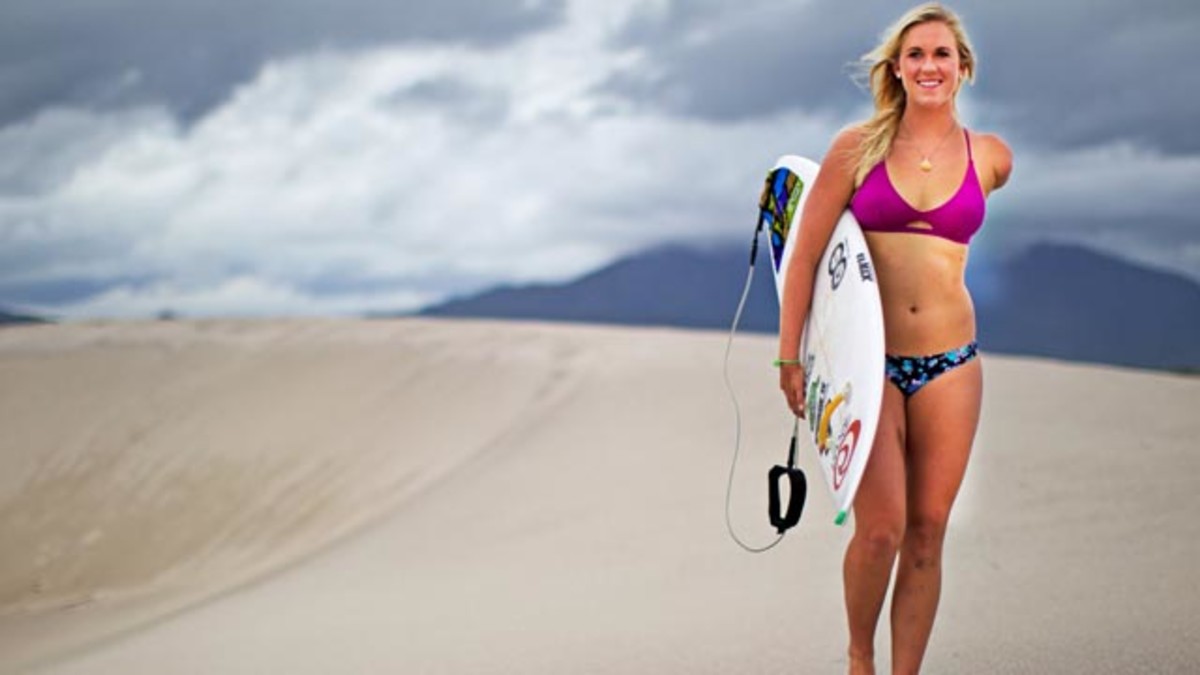 What aspects of the race are you kind of nervous about? I.e. getting lost in the desert…
I've heard the hardest part about the race is the camel weed. Like, you have to drive through camel weed grass or something and that's supposedly the hardest part about the race. So I'm kind of interested in that I don't know what camel weed is. I heard that it's all mental; I think that it's being patient and working through situations one step at a time.
Are you bringing surfboards? There are some great waves there.
I'm hoping Channel Islands can track down a board down there—I want to surf after the event if there's swell. Hopefully I'll track down a good board, I would love to surf there.
Do you have any goals as far as what place you finish?
I've never done anything like this, but I'm not going to underestimate myself. My partner is really good at navigating so I think we have a good chance of doing well—it'd be cool to finish in the top 20.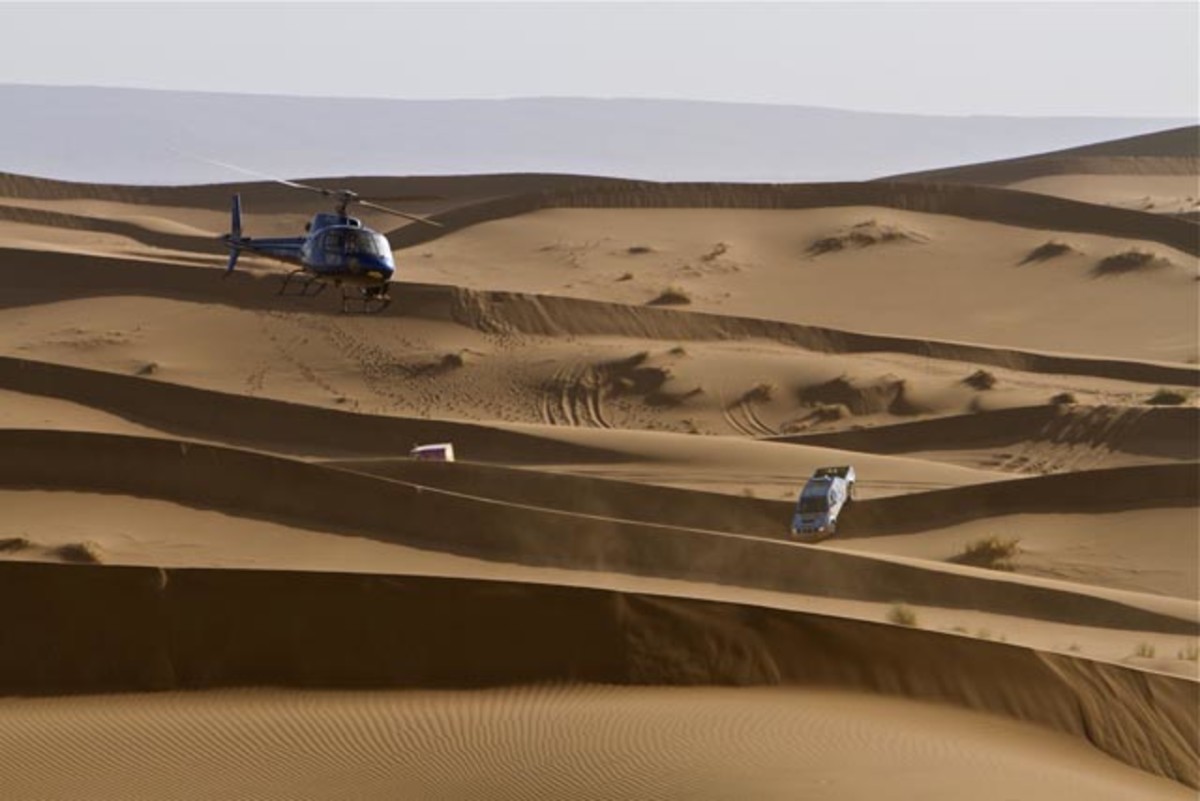 We understand your participation in the rally is intended to raise awareness about your charity, Friends Of Bethany Hamilton, can you tell us more about it?
The main focus of Friends Of Bethany Hamilton is reaching out to shark attack survivors and amputees. There are a huge number of amputees just within the US, which is kind of where we are starting to really develop it more. I definitely have a passion to help young girls and I've had the chance to meet and hang out with a few, just encouraging them to love themselves for who they are. Your looks do not define who you are. I would never want young girls or anyone to feel ugly or not worthy of other people's friendships because they have one arm. I have some ideas, like doing an amputee retreat and giving tips to help boost their confidence and just share the love of God in their life. We'll send care packages as soon as we hear about someone that lost their arm—it's been really cool and I'm excited to hopefully earn some money for Friends of Bethany, that'd be awesome!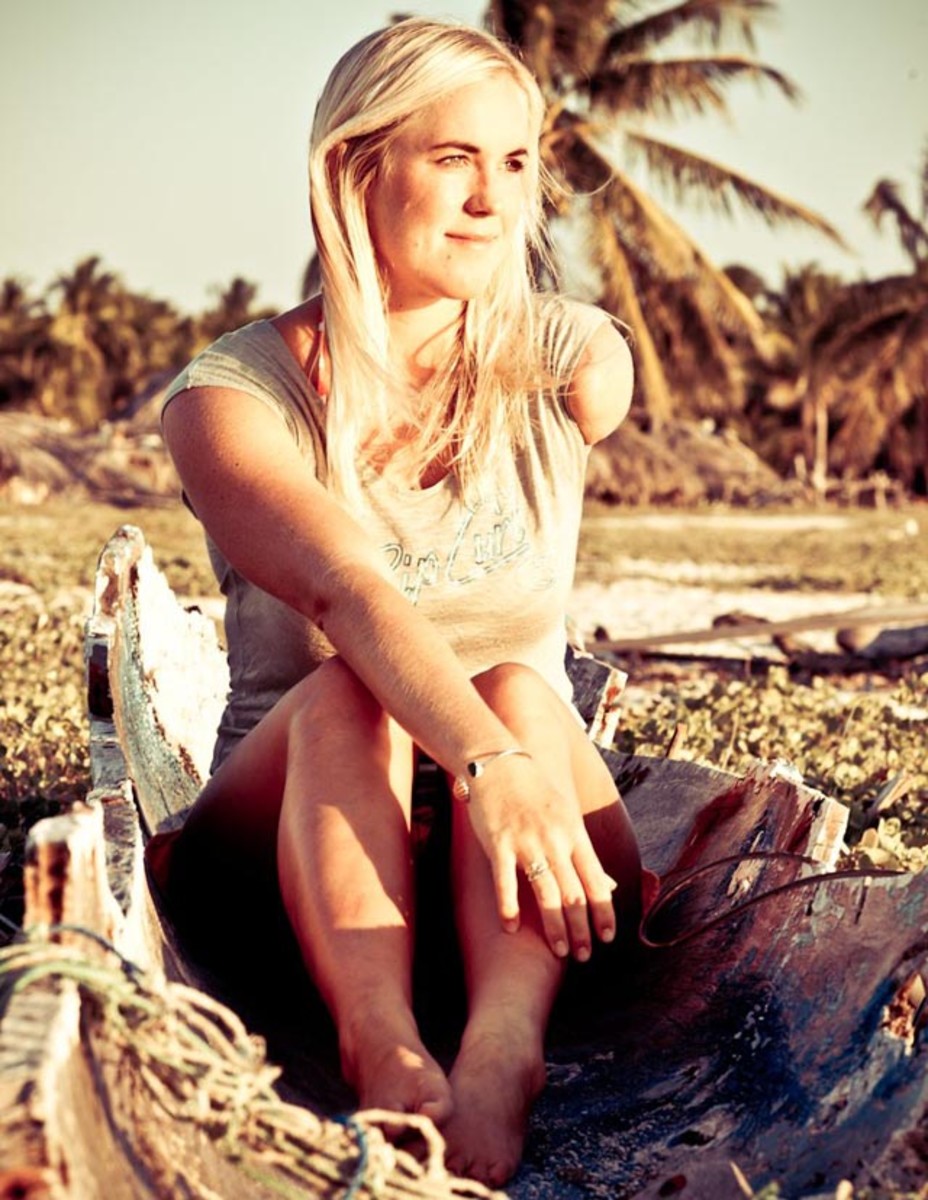 Go to friendsofbethany.com
For access to exclusive gear videos, celebrity interviews, and more, subscribe on YouTube!