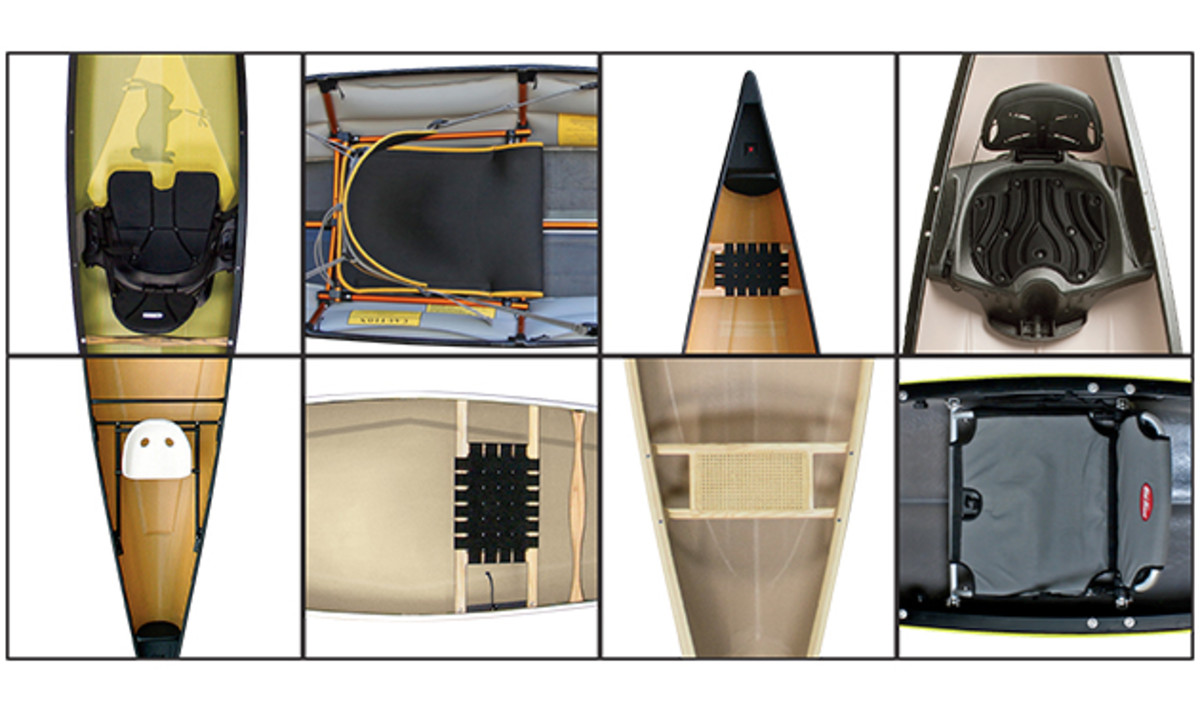 By Al Kesselheim
Over a 35-year run, my old butt has made the acquaintance of damn near every style of canoe seat; from aluminum to roto-molded plastic, from foam pedestal to tractor seat, and from cane-laced to webbing. Some have been a pleasure to meet, others . . . notsomuch. I have my preferences. They are personal and biased, so take them with your grain of salt, but they are based on miles and miles and miles in the saddle, so they didn't come cheap.
Hard, soft, or just right: Hard canoe seats can be brutal over the long haul – metal, molded plastic – if you plan to paddle on a hard seat, make sure it fits nice, or it's not pretty. (If that hard seat just kills, bring a stadium pad or foam cushion for some relief). That said, I'd take unyielding over soft, fabric seats any day; they feel great at first, but the same cushiness that brings out the lounge lizard in me just isn't supportive enough to deal with all-day demands. I end up wiggling around trying to find purchase – I'm paddling, not lounging, remember, and at the end of the day, my back still hurts. The best seats have some give, but not much. My favorite feel is cane, and a close second is webbing (either snowshoe-style lacing or wide web).
Low or high: Traditional seats rest just below the level of the gunwales, sometimes canted slightly forward, with room to get feet underneath while kneeling. More and more, canoes are featuring low-slung seats, which have the advantage of keeping the center of gravity down. Problem is, it's difficult or impossible to kneel with the lower seats, and if you're sitting, you just don't get the same purchase with a draw, brace or cross-bow stroke that you do when you kneel. Also, my feet tend to fall asleep when I'm sitting with legs straight out, even with foot braces. I like the freedom of movement when sitting higher, and while I can't take kneeling for long anymore, I sure as hell value the option when strokes really matter.
Maintenance: Nice as cane canoe seats feel, I'm over the upkeep. It's great for a season or two, but sooner or later (usually sooner), the cane gives out. Too much sunlight, too much abuse, too much weather – there I am, either recaning or reordering a replacement and installing it. Not worth it. Give me laced or latticed webbing. It has the same slight give, the same support, and it lasts for decades. I also like the aesthetics of wood seats. They require an oiling every season, but that's it for upkeep.
Drainage: Whatever seat you choose, make sure it drains. Nothing like sitting in a shallow puddle all day to give you a preview of what it'll be like to hang out in soggy Depends.
Backrests: Much like too-cushy seat material, backrests have an initial ahhh! appeal, but quickly become annoying. You're paddling, right? Unless you're doing Queen of the Nile impressions, your back barely touches the backrest, just enough to remind you it's there in a maddening way. Besides, most back supports are too short for satisfying relief when you do lean back. Put a dry bag behind you and really lay back when you take a break.
My Pick: Okay, you've probably guessed it already. If I had to choose one canoe seat for all conditions for the rest of my paddling days, it would be . . . . a webbing seat stretched on a wood frame set an inch or two below the level of the gunwales, and canted just a degree or two forward from back to front. Simple and functional. Solid comfort, lots of options for the legs, low maintenance, good drainage, and easy kneeling when necessary.
–See more from C&K GEAR.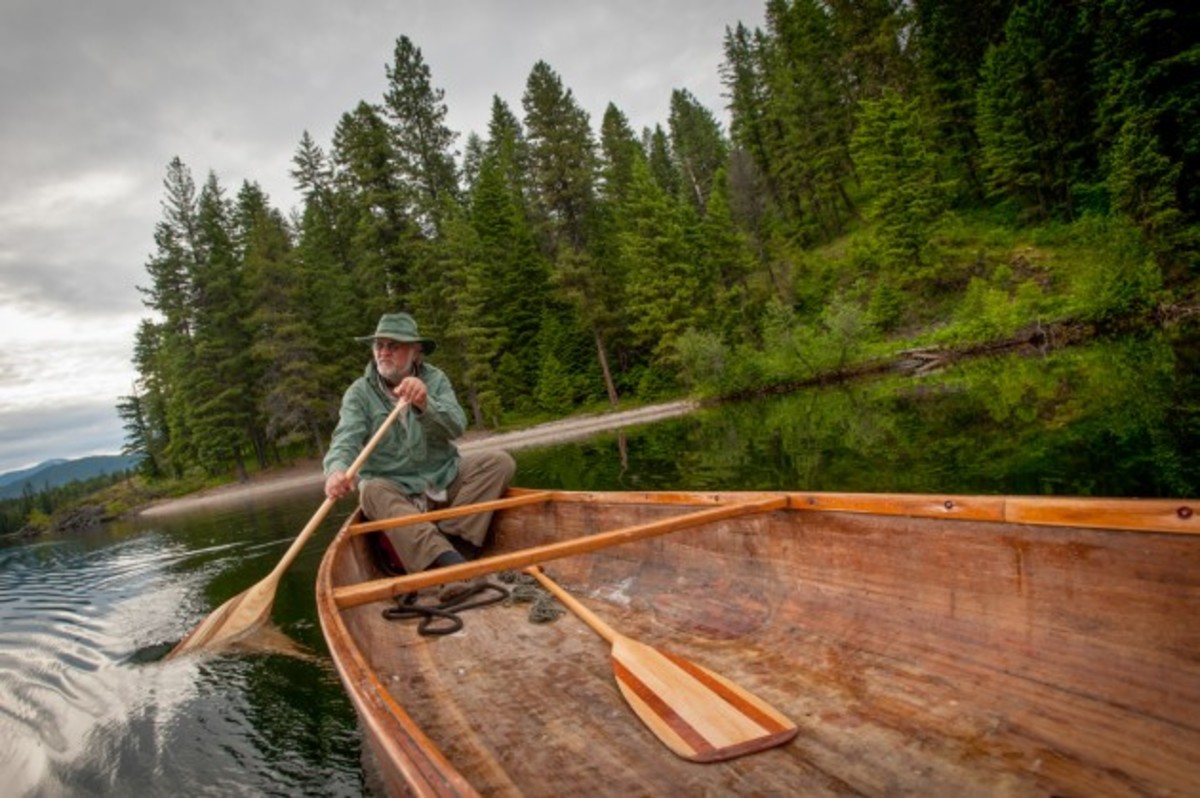 The article was originally published on Canoe & Kayak
For access to exclusive gear videos, celebrity interviews, and more, subscribe on YouTube!