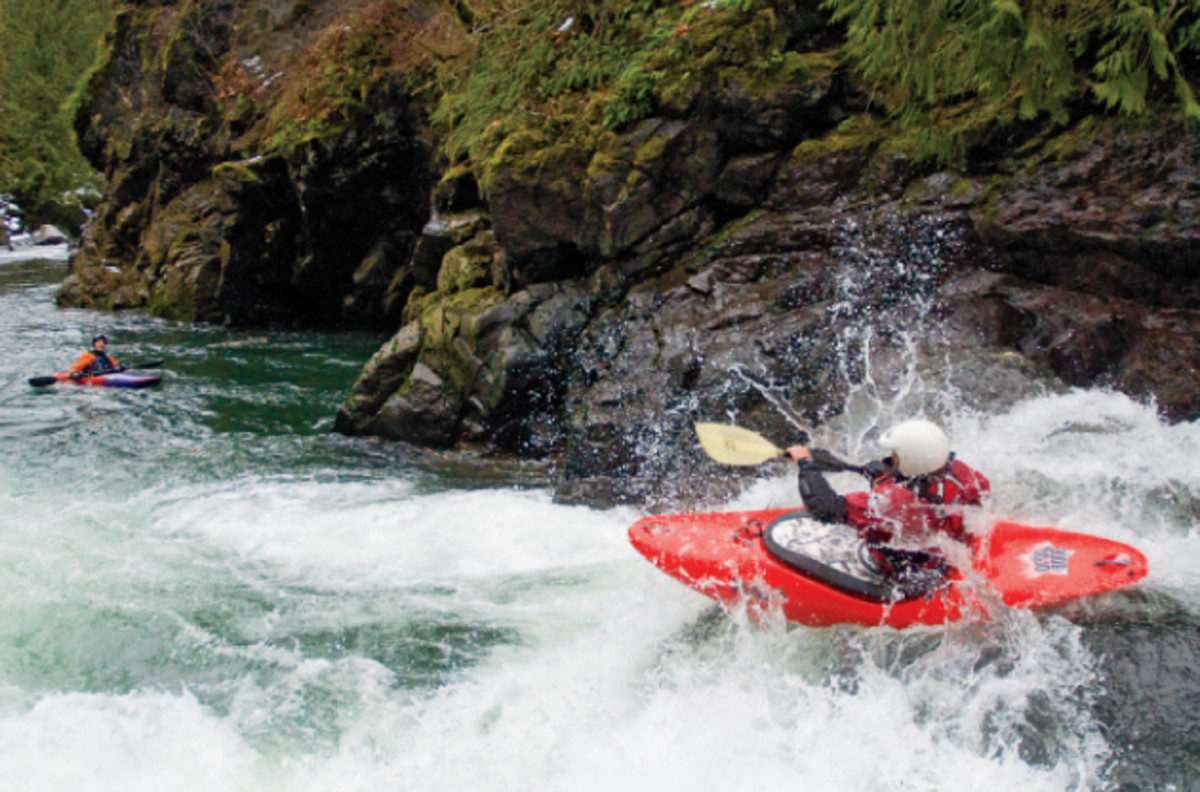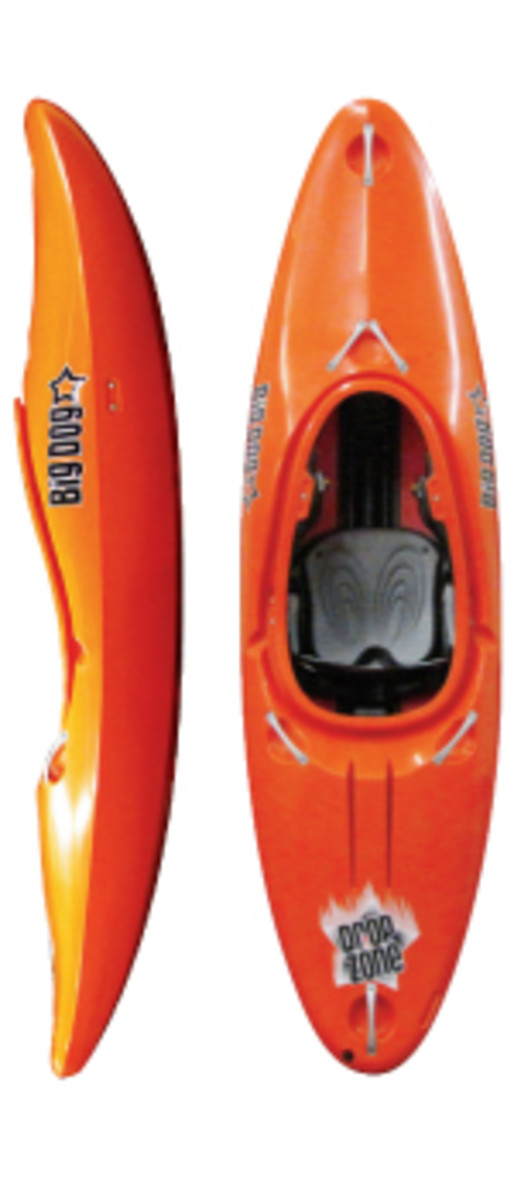 BIG DOG DROP ZONE
($1,149 in roto-molded linear polyethelyne, bigdogkayaks.com)
Length: 8′ 4″; Width: 26″; Weight: 45 lbs.; Volume: 74 gals.
This new dog knows all the old tricks, and does them well. Britain's fastest-growing kayak manufacturer designed this high-volume displacement hull beast with a long waterline for speed and highly controlled, confident paddling. "It's perfect for tight lines in big, pushy water," one tester said. "It would be great on the North Fork Payette-anything large and continuous." Two strokes in the Drop Zone and you're up to speed, but you'll notice the signifigant stern volume in tight eddies. With twin deck pillars to ensure the boat won't fold with you inside of it, and six bomber rescue points, the DZ is designed to take a beating. There's more than enough space to comfortably fit supplies for multi-day expeditions, and with the three-way adjustable foot-block and solid back-band ratchets you can easily customize your outfitting. "It's a really well thought-out boat design," another tester said. "Simple, but effective-like a love-child of the Nomad and Remix. You point it where you want it to go, and it gets there."

The article was originally published on Canoe & Kayak
For access to exclusive gear videos, celebrity interviews, and more, subscribe on YouTube!