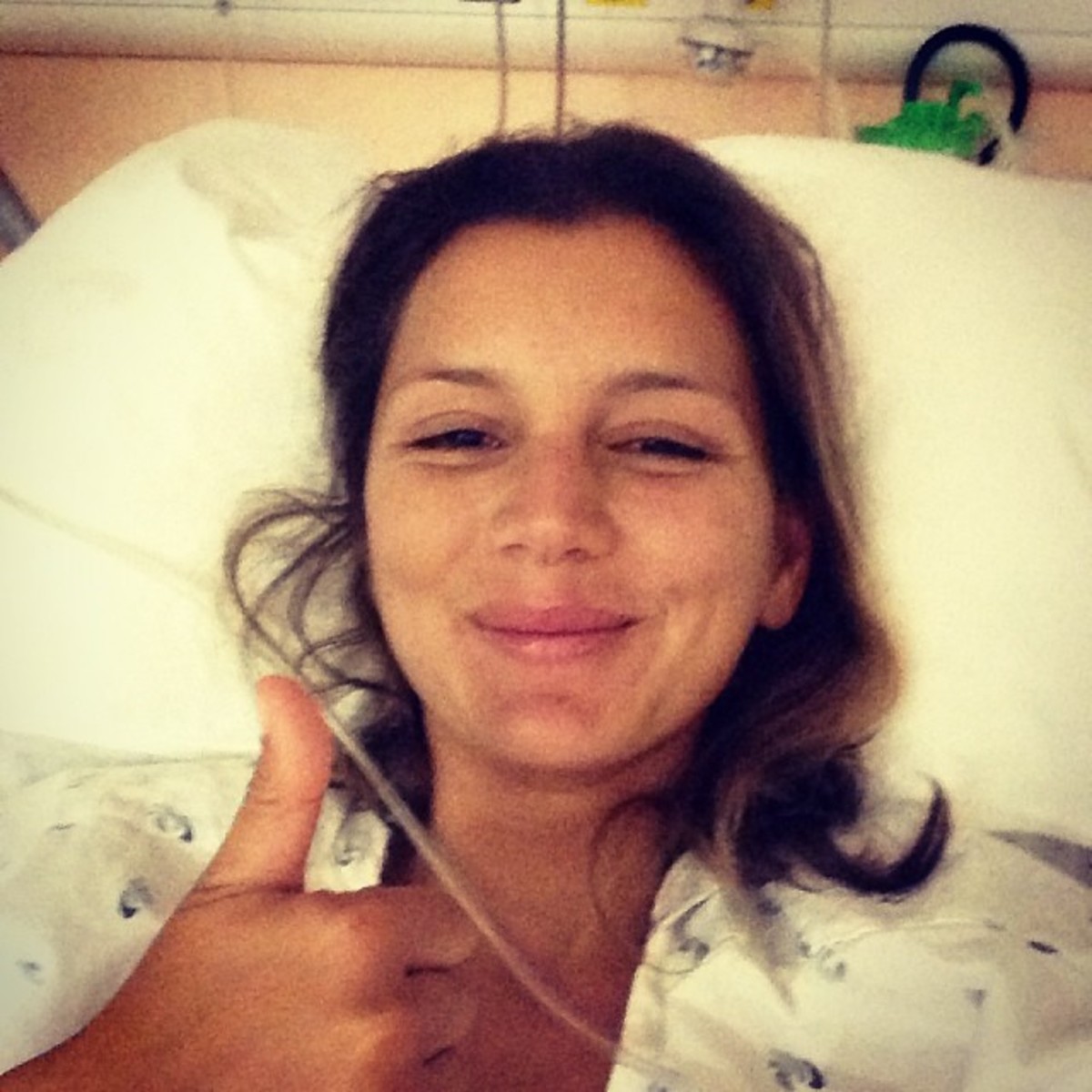 Brazilian big-wave surfer Maya Gabeira was resting comfortably Monday, giving a thumb's up sign from a Portuguese hospital bed after a harrowing accident in which she lost consciousness and nearly drowned in the whitewater of Nazare North Canyon, a surfing destination in Portugal known for its giant waves.
While riding what some said to be one of the biggest waves surfed by a woman, Gabeira, 26, never reached the bottom, wiping out and getting pounded by an estimated 70-foot wave. Moments later she struggled mightily to keep her head above the whitewash.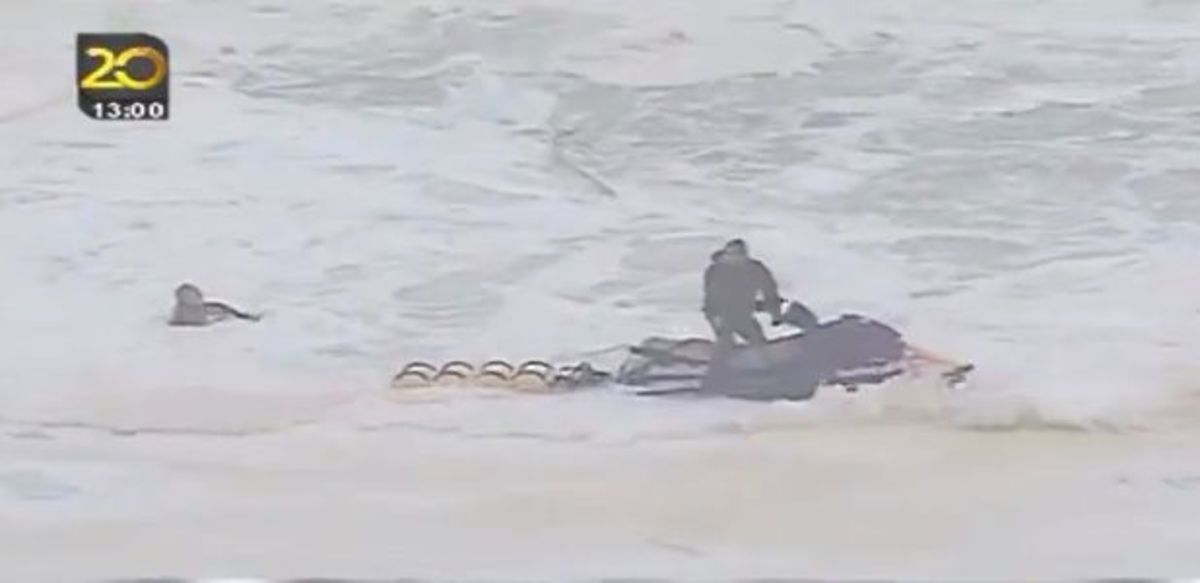 A Portuguese news video of the rescue (below) shows her waving to the Jet Ski support. When support arrives, it appears that the rescue sled the Jet Ski is pulling hits Gabeira in the head or at least forces her under the water. Unable to grab the trailing rope, the surfer gets enveloped by whitewater.
On the second attempt, Gabeira manages to grab the rope but gets dragged underwater, and after 10 seconds she lets go as another wave of whitewater covers her. In the disturbing video, Gabeira is seen floating atop the water facedown, overcome by exhaustion.
A moment later, a rescuer, presumed to be fellow Brazilian Carlos Burle, races in, jumps off his personal watercraft, grabs Gabeira, and fights his way to the beach where she is given CPR. Here are the dramatic scenes from the Portuguese video:
http://youtu.be/Yr_tpyrcs6Q?t=7s
Here's the video showing the wipeout:
Gabeira had been looking forward to the big waves of Nazare, posting on her Facebook page on Saturday, "After two days at home after three months travel, the predictions are confirmed, and a giant swell on its way [to] Nazare! Cheer for us;)))) ps: that little body can withstand the journey and get ready to face another huge challenge."
On Monday, she was assuring her friends and fans that all was well, posting her hospital photo and writing on Facebook, "My dear friends, a broken ankle. Nothing more … Some saltwater, but you know! I just need some prayers for a speedy recovery!!! Love u all…"
Numerous big-wave surfers were on the scene at Nazare North Canyon, braving the giant waves said to ranging from 60 to 80 feet tall, video of which can be found at the bottom.
For Gabeira, it was a scary moment. It was scary for her rescuer, too.
"She's been a friend for many years," Burle told Surfertoday.com, according to KSBW. "We work all year to get ready for these moments and we know that the risk of losing our lives is imminent. I'm happy she's alive. It was awful to watch her not breathing."
But nice to see her smiling in that hospital bed.
Surf Portugal Magazine posted Vimeo video of the "Nazare Blow Up" from Monday and wondered if a new world record might have emerged. Watching this video gives you an even greater sense of just how lucky Gabeira was to survive her ordeal:
h/t to Transworld Surf
More surf stories on GrindTV
Iceland: The next surfing mecca?
Tom Carroll comes clean on his drug addiction
Surfing quadriplegic inspires with strides toward walking again someday
For access to exclusive gear videos, celebrity interviews, and more, subscribe on YouTube!