You'd be hard-pressed to find a more dedicated and deserving big-wave surfer than Billy Kemper. The newly crowned Big Wave Tour (BWT) champion, Kemper is a surfer's surfer who has dealt with his fair-share of adversity. He lost his brother to drugs at a young age, and just last year his mom was diagnosed with throat cancer.
But Kemper has used all of that to fight tooth-and-nail to become the best big-wave surfer on the planet. He is at the forefront of the new big-wave movement that is approaching waves of consequence like the surfers on the Championship Tour approach Pipeline. Simply put, they're doing the riskiest high-performance surfing on the planet.
We caught up with Kemper recently to talk about the state of big-wave surfing.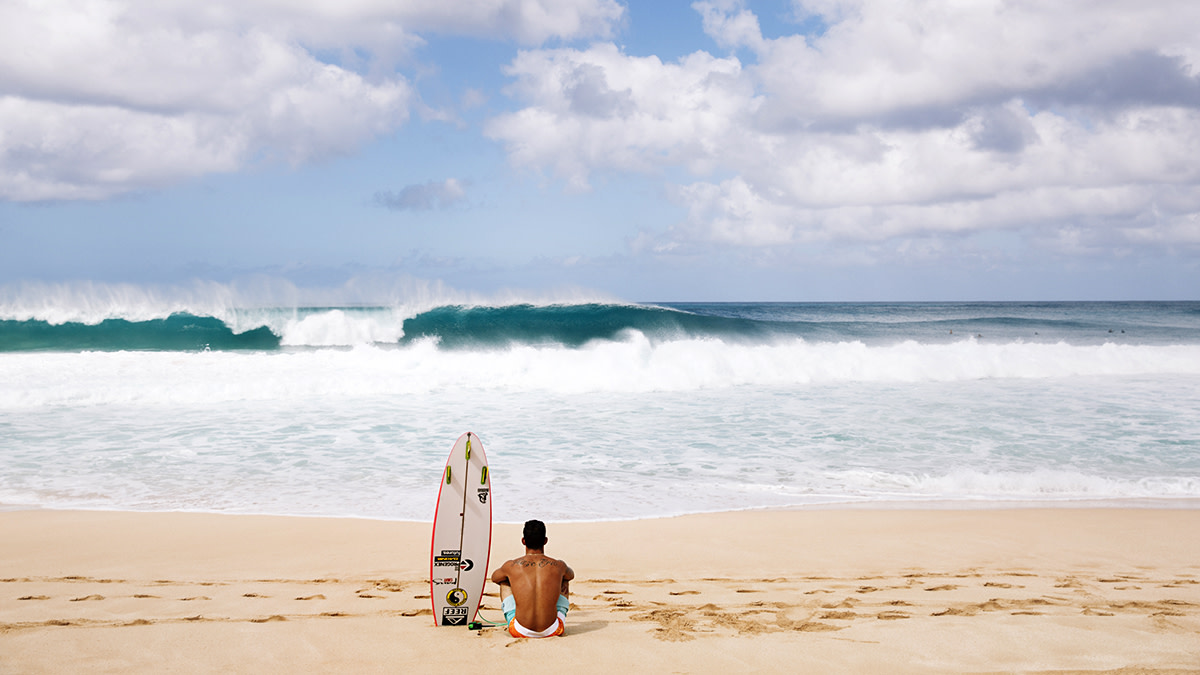 What is great about big-wave surfing right now?
For me, as a paddle wave, there's nothing like Jaws in the world that can match it pound-for-pound. I think that wave changed the game of big-wave surfing. It brought the attention of people like myself to it. I never really had the desire to just go out, ride the biggest wave and go straight. I've always had this desire to make and ride the biggest barrel ever ridden. To do that with your own arms, without a jet ski assisting you, has remolded surfing and remolded the big-wave scene. It's brought a different generation with a different outlook on it.
Now people are riding different boards, approaching it as if it was Backdoor. I think my friends and I are at the forefront of it and we're not just knocking at the door, we're here to break it down and take it to the next level to see where the boundaries are.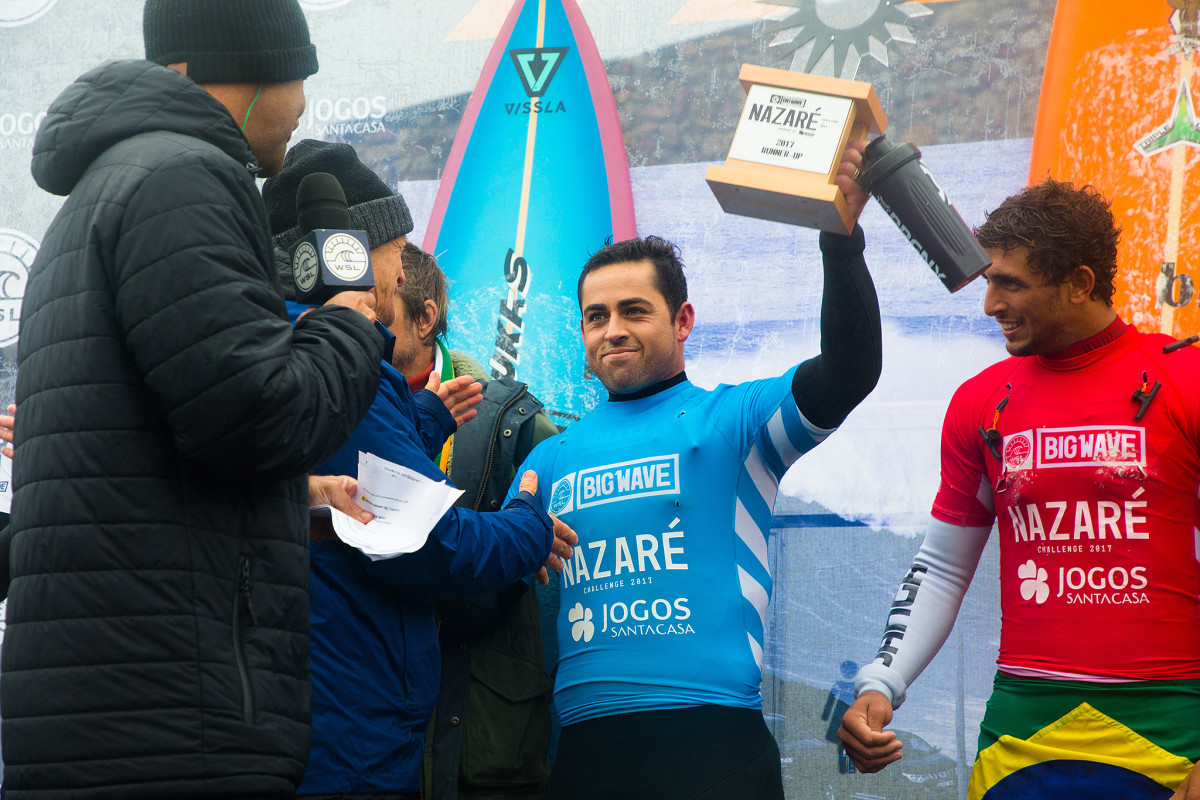 What could be improved upon?
Just like anything else, it takes time to improve. It's just a lot of different things pushing forward. If you want me to take the board I first paddled out on at Jaws to the boards I'm using now, I'd be going backward big time. Every year, every month, every session, something is getting better — whether it's fins, your boards, your equipment, your mental state of mind, your physical ability. For me and the people I surf with who are pushing big-wave surfing, we're always trying to better each other. We're not doing it on our own, we're doing it as a group and we're trying to help each other.
How should the BWT keep pushing forward for 2018/2019?
Just three years ago Jaws got put on the Big Wave Tour, that was huge and a big step for big-wave surfing. Nazaré is Nazaré, it's huge and it's a challenge. It ain't pretty, but it's consistent. With Mavericks having been added this year, it's a huge jump and a huge improvement.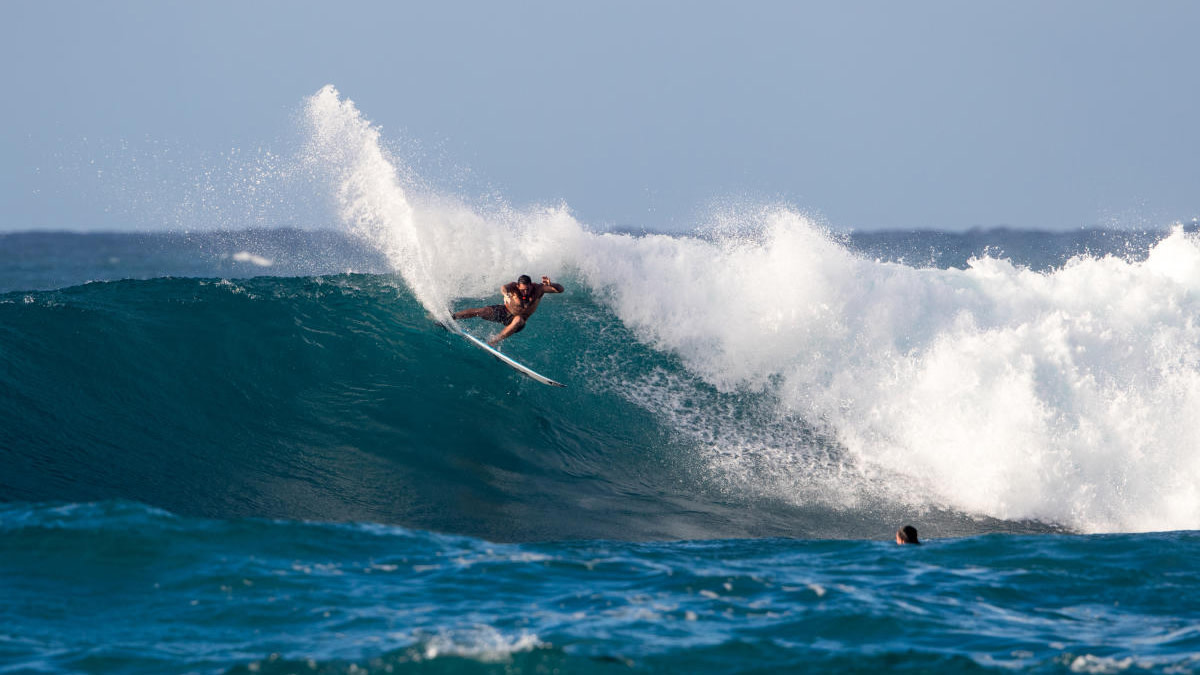 The future of big-wave surfing is …?
I want to see waves of consequence that have a lot of reward to the risk. Places like Nazaré, there's so much risk in terms of the reward. I honestly can't see a wave there winning a Ride of the Year or someone getting the best barrel of their life out there. But you look at waves like Jaws, Mavericks and Cloudbreak, those waves are real high-performance big waves. You have to be on your A-game. You have to know how to ride barrels and draw good lines. That is where we're at and how we're bettering the sport basically everyday.
In the events this year, and in the last couple years, we've seen a giant momentum change. It's what's right for the sport. It's not about who rides the biggest wave on the biggest board. It's about who's drawing the best lines and who is approaching waves like they're approaching waves at the Pipe Masters. That's what it's all about.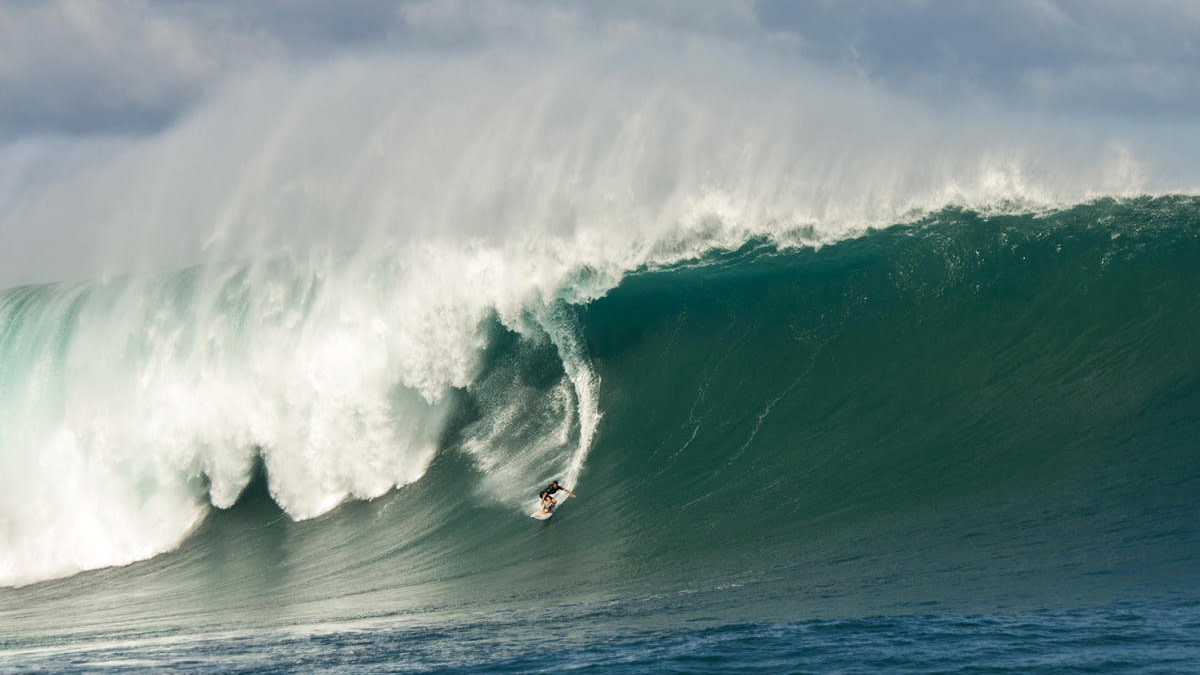 Who is someone to pay attention to moving forward?
I honestly can't pick one surfer. There's a handful of guys out there. Somebody like Lucas "Chumbo" [Chianca] who recently won the Nazaré event. That kid is 22-years-old, and the lines he's been drawing and his approach, it's absolutely amazing. It's motivating and inspiring. You'll see him ride a 5'10" at beach breaks, he's a QS surfer. He approaches it the same in big waves. That's what I like to see.
Also, Nathan Florence is somebody I travel with a lot. He does get recognition, but for how talented he is and the places he positions itself, it's crazy. I thrive off that.
Most importantly, I've said it a bunch and I'll say it again: Albee Layer. He's my best friend, we grew up together. We hate each other and love each other. What he is doing out at Jaws nobody else is doing, and that's the bottom line. And for me, Jaws is what matters most. It's the most difficult, best big wave in the world. I know his motivation isn't always there to surf other waves on tour, he doesn't really like surfing in a jersey — he's a non-competitor at heart. But it's crazy to see how he surfs that wave. You can compare it to the way John John [Florence] surfs Backdoor.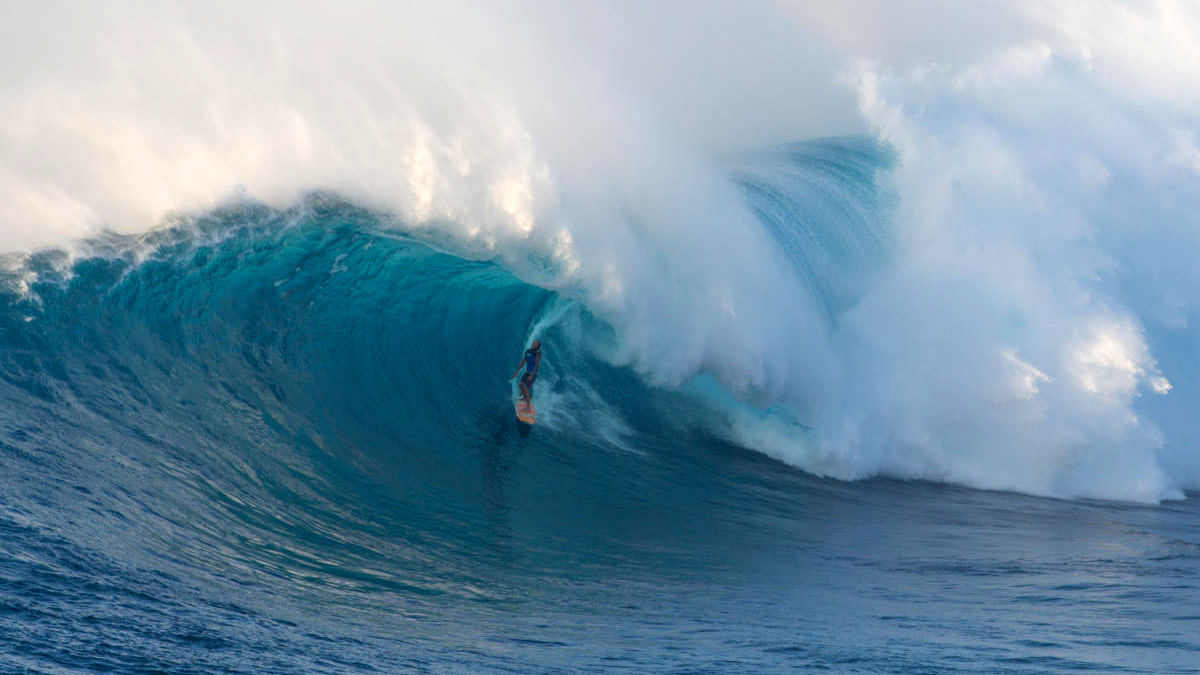 Any thoughts on wave pools?
Yeah let's see a big-wave wave pool [laughs]. I mean seriously though, what's next? They have the technology, it's there. Obviously it would be a lot more expensive and a lot more heavy-duty, but anything's possible. It's not Mother Nature, so for me it's a different sport and a different outlook on surfing. But why not? If we had a big-wave wave pool, it wouldn't have to be 60 feet, but if you could get it to 15-foot Hawaiian with 20-to-30-foot faces, you could have a crazy tube-riding event. And it's not like you'd have to wait for conditions to get good. That'd be pretty badass, I hope people can make that happen.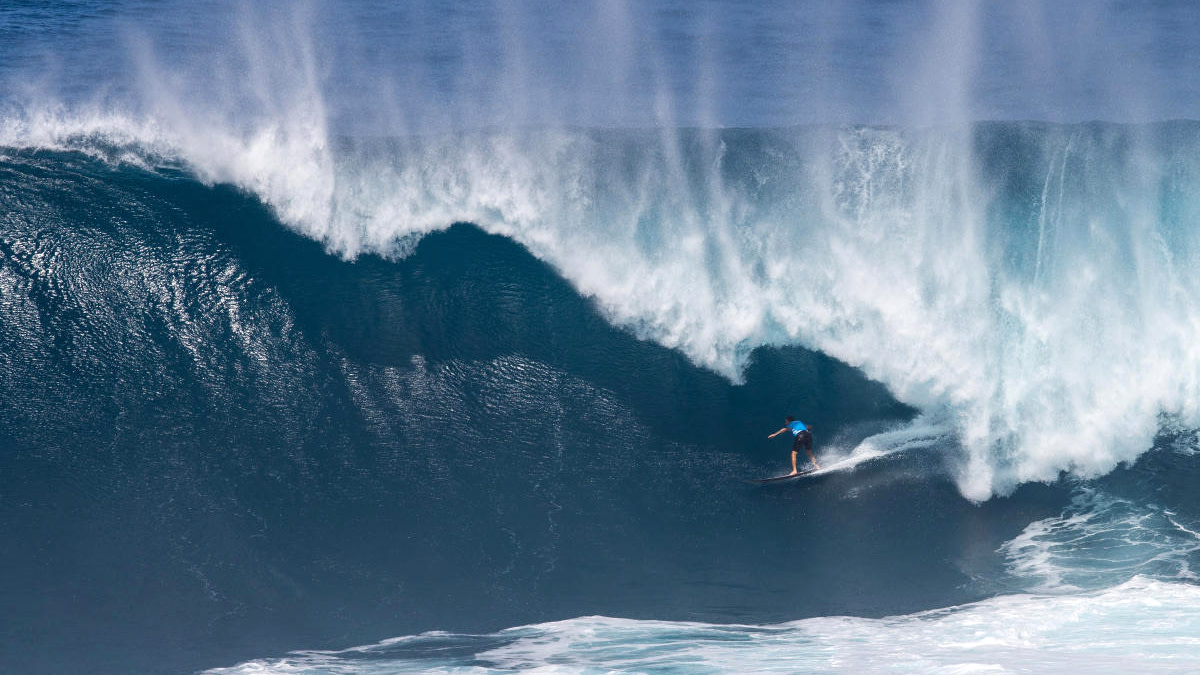 What's to be done about The Eddie?
It needs to be ran is what needs to happen. I lost my brother when I was eight-years-old. He blew every NSSA record away competing at Nationals — he was the first person to ever win two National titles in one year. He was running faster than his body could at a young age, tearing through amateur events and getting into the professional events. But he went down the wrong path and got stuck hanging around with the wrong people. Drugs took his life away.
When I was seven, he hurt his foot really bad and ended up taking a break from surfing. He told me he was getting a little burnt out from surfing events, it was taking a toll on him. But he said there was one event he dreamed of surfing in, and that he would win the day he got invited. And that was The Eddie. Since that day, I've made it a point of turning his dream into my goal. A few years ago I got an invitation, and the event hasn't ran since then, but I am literally biting my nails waiting for the opportunity. With the right sponsors and the right backing that can support the Aikau family and give them what they deserve, I think we need to have the most prestigious event in big-wave surfing.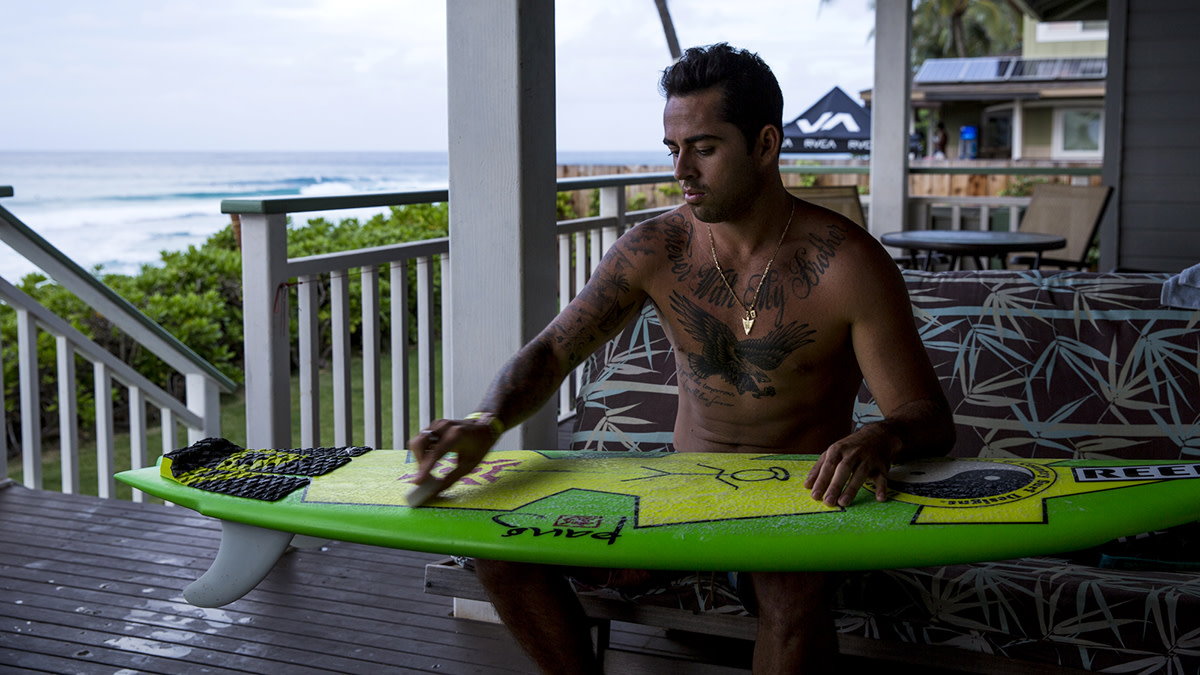 What does the future hold for Billy Kemper?
In the short term, I'm just taking it day-by-day. My family has been battling my mom's cancer fight throughout the last year, and it's an ongoing battle. I'm not giving up and neither is my family or my mom. I'm just so grateful for every breath I get with them, every second I get to see my family and love my family. Tomorrow is never promised. It's hard, it's heartbreaking, it's gut-wrenching and it's nothing I would wish upon anyone.
I have a beautiful wife and beautiful kids and a beautiful home, and I'm just trying to share everything I can with my mom right now. I'm thankful she's here and able to watch me accomplish a goal and a dream. When trips come up, I have to factor in all the dynamics and look at where my family is at and see what's worth it and what's not.
How about the long term?
It's straight back to the drawing board — there's no time off. It's continuously having a mindset and game plan of always overcoming and conquering. This [past] year, starting things off in Puerto [Escondido] and making the final, it gave me a different perspective on this whole thing. All the sudden it wasn't just my heart telling me I've got to win Jaws, it was, "I want to be a world champion." It was the first time in my entire life that those words came out of my mouth. I saw it in a different perspective, it was the changing point for where my motivation and everything was redirected from all this.
I'm going to go into this next year with the same mentality. Jaws means just as much as anything to me, but being world champion in 2017/2018, nobody can ever take my name off that trophy or take this year away from me. This year is mine on the BWT. It's something I've worked my whole life for, and now I'm here to stay and I'm going to back it up. This is just the beginning.
For access to exclusive gear videos, celebrity interviews, and more, subscribe on YouTube!