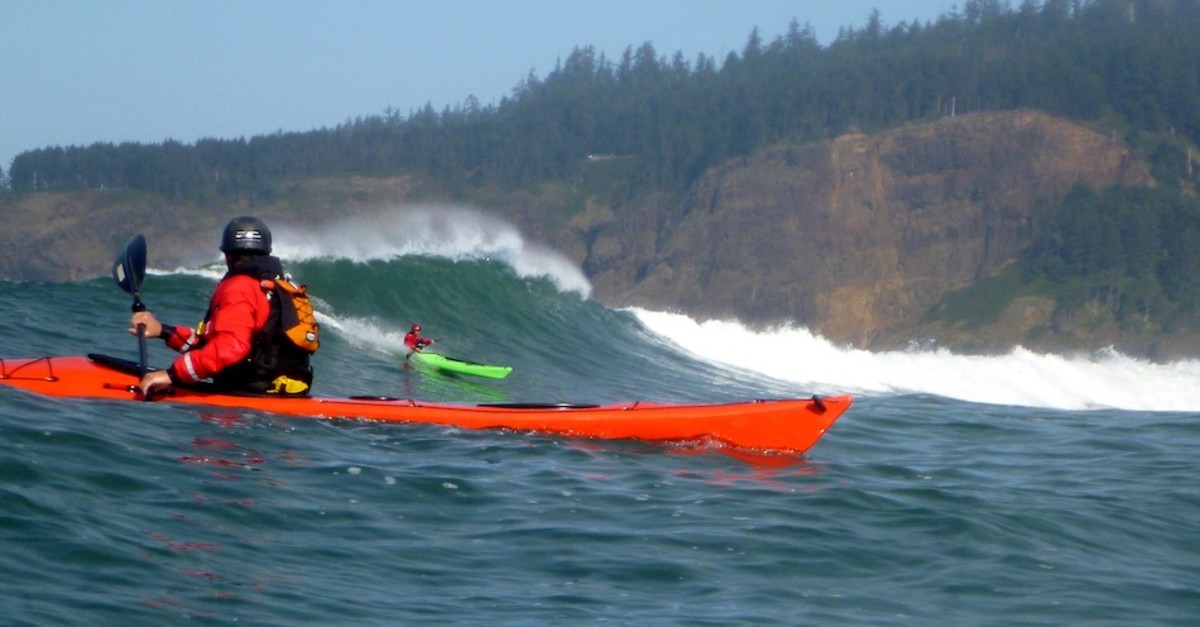 By Conor Mihell
So is this the biggest wave successfully surfed in a sea kayak? Well, not quite, says San Francisco-based sea kayak instructor Sean Morley, who caught this 12- to 15-foot giant at Three Arches Rock near Pacific City, Ore., in late October. Morley says he's ridden bigger waves but it's rare to find them so "clean and nicely formed with a long period," and rarer still to experience the size, power and speed of the experience through water-level photographs from fellow paddlers Bryant Burkhardt and Jeff Laxier.
"It was just super fun being out there with a bunch of mates," says Morley, an ex-police officer, former surf kayak world champion and veteran expedition kayaker who immigrated to the West Coast from Cornwall, England. "We were all enjoying watching each others' rides as much as surfing our own waves."
For really big waves—Morley claims a 20-plus-footer for the better part of 400 yards at the Steamer Lane break near Santa Cruz, Calif.—Morley says he'd prefer to paddle a compact, dedicated surf kayak. "You have so much more control on the wave and the ability to duck-dive by rolling under the waves if you get caught inside," he says.
Here's Morley's take on a memorable day on the water.
The Location: "This is a very special place. The setup is similar to a point break. Normally it would be very difficult to paddle out through waves this big if they were breaking onto a beach. But here the surf hitting the beach was much smaller and there was a deep-water channel that allowed us to access the bigger waves and gave us really long rides and (most of the time) even a dry hair paddle-out! It's all about selecting your spot and having the judgment to know when to paddle inside for a big one.
The Boat: Morley reached for his 15.5-foot P&H Delphin—a short, maneuverable sea kayak that's equally adept at playing in the rocks as surfing breaking waves. "It has definitely taken my rough-water paddling to another level. Having a boat that will plane is the key to going fast but it also needs to have enough rocker to enable you to control your direction along the wave." [Read our review of the Delphin HERE]
The Gear: "The torque that you are putting through the paddle is huge when surfing a really big wave so having a strong paddle is essential. I use a Werner Stikine whitewater paddle when surfing or playing in the rocks."
The Technique: "A strong stern rudder is the key to directional control: rotation towards the working blade and maintaining the 'paddler's box' with the paddle shaft away from the body and the arms slightly bent."
The Safety: "A bombproof roll is a fundamental skill, but it is even more important to be out there with a really competent crew who can help you out when you take that almost inevitable swim."
[Click HERE to read Morley's power paddling tips and watch his C&K Virtual Coach skills video OR HERE to see his paddling tips for the surf zone]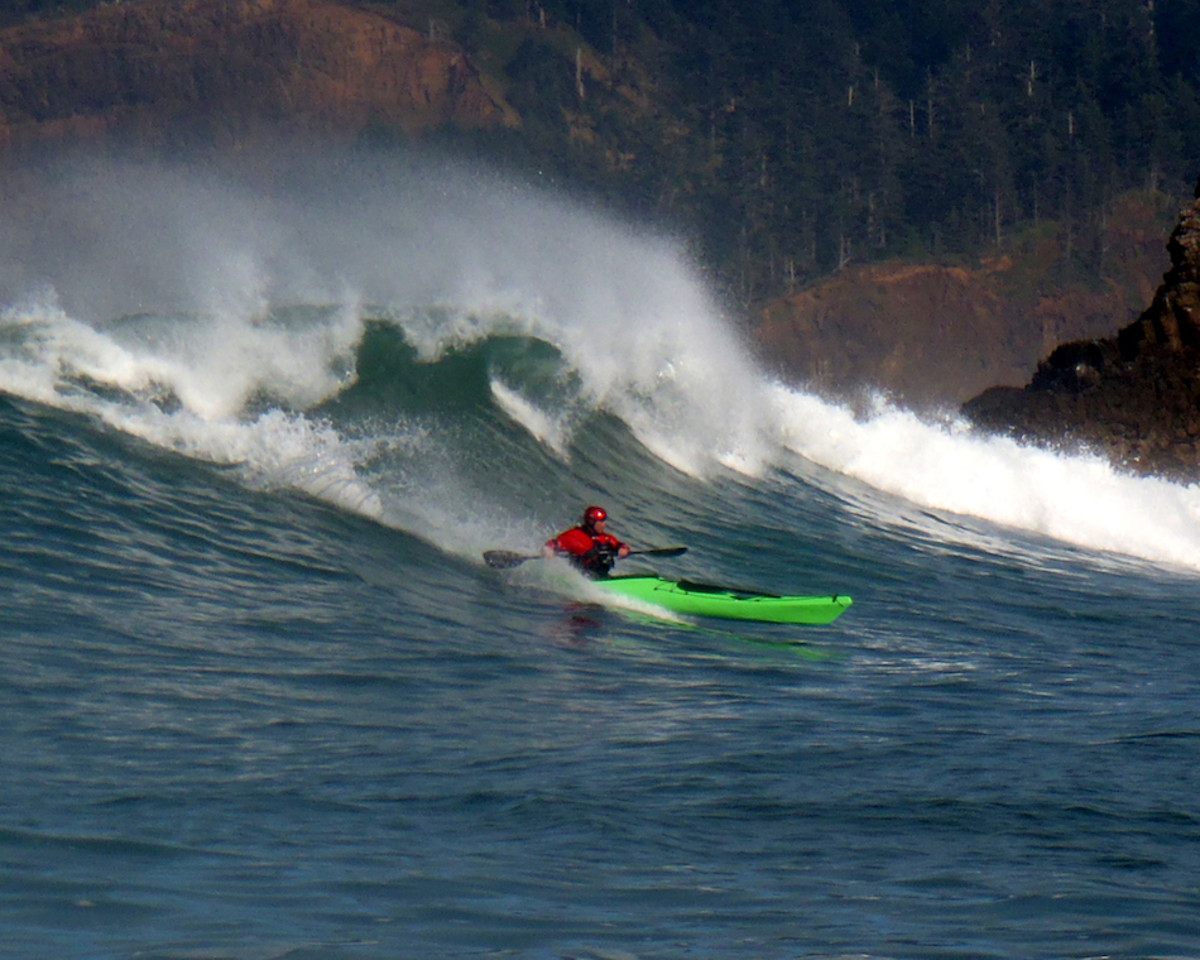 The article was originally published on Canoe & Kayak
For access to exclusive gear videos, celebrity interviews, and more, subscribe on YouTube!