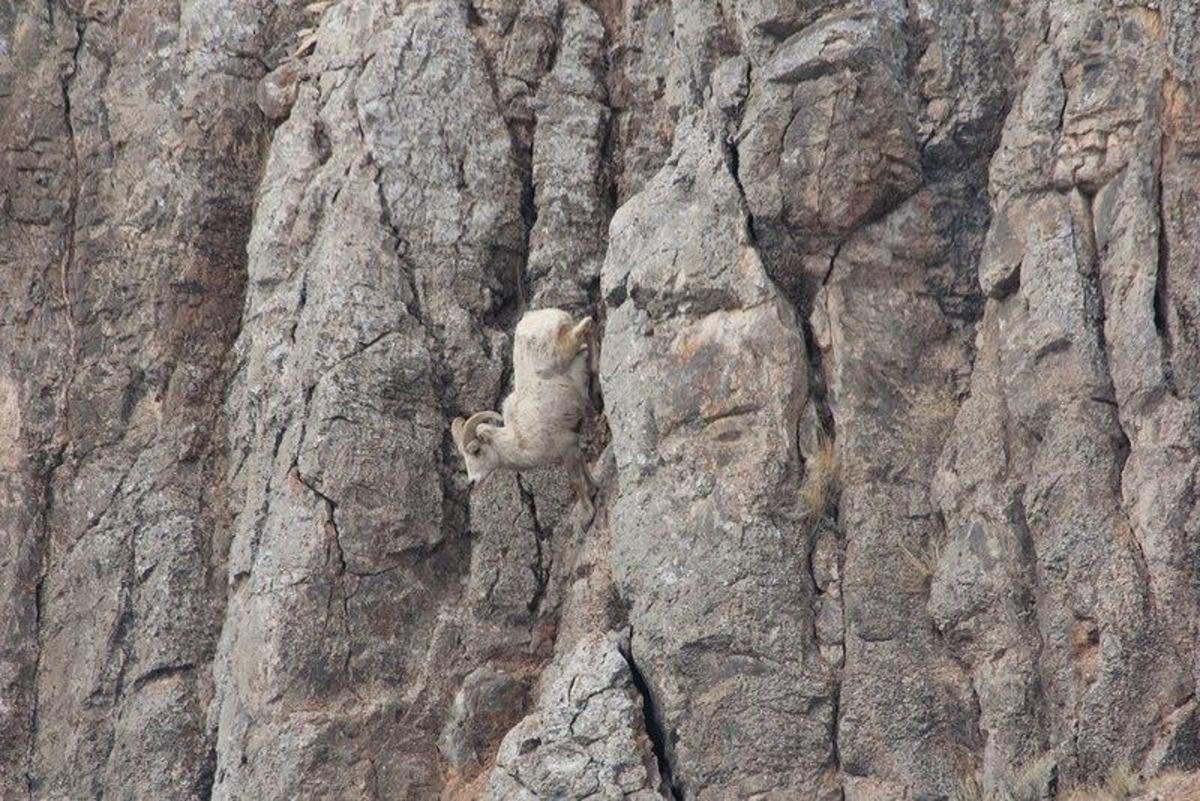 A photo showing a bighorn sheep seemingly walking straight down the sheer face of a rocky cliff in Wyoming was met with so much doubt after it was posted to Facebook that the U.S. Fish and Wildlife Service was compelled to offer the entire series of photos as proof.
The photo, posted above this story, was captioned, "Gravity … totally overrated."
Reads one of the initial comments: "How can anything with HOOVES do that?"
That was Oct. 30 and the photo has since been shared hundreds of times.
On Wednesday the USFWS Mountain-Prairie Region posted the four-photo sequence, under the introduction, "Some of you (who will remain nameless) have questioned the authenticity of our very awesome, gravity-defying bighorn sheep photo. So, we are providing, to eliminate all doubt, the series of photos that shows the nimble critter navigating the cliffs of the National Elk Refuge in Wyoming."
As a result, most doubters have experienced a change of heart.
Reads one such confession: "Yeah I did too doubt it. Was hard to believe an animal with hooves could do such a thing without slipping off. I thought the photo was tilted to one side in order to make it look more dramatic."
Bighorn sheep and other mountain sheep have amazed observers throughout their ranges in various parts of the world.
Extremely powerful legs, specialized hooves and rough soles enable the animals to climb rocky cliff faces with apparent ease, even though it almost always looks as though they could fall at any moment.
More from GrindTV
Polaroid sues GoPro for tiny cube camera
Rare wave clouds flow over Breckenridge
90 seconds of wipeout madness in Western Australia
For access to exclusive gear videos, celebrity interviews, and more, subscribe on YouTube!