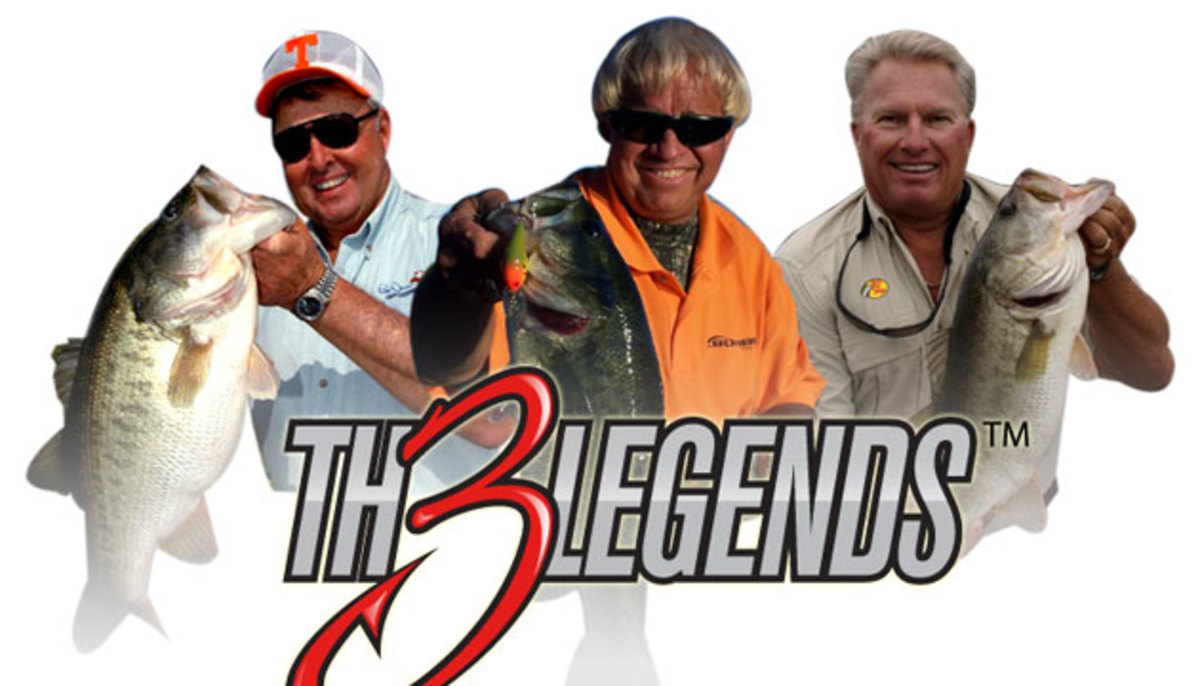 By Mike Stevens
Before the days of DVR, if something was keeping you off the water on a Saturday morning you could still get somewhat of a fix by watching fishing shows that came on at the crack of dawn. Normal people just couldn't understand why one would get up that early on a weekend just to watch tv, but for real fishing junkies, getting a dose of Bill Dance, Jimmy Houston and Roland Martin were the next best thing.
At the 2013 ICAST show, this trio – known collectively as "Th3 Legends"— debuted their brand and a line of products including knives and kayaks. This year, Th3 Legends have teamed up with HT Enterprises to launch a series of custom rods, reels and tackle bags to add to their signature line of gear, and they made their debut at the currently-running ICAST Show.
These guys teaming up to endorse their own signature outdoor gear created an immediate buzz across the industry as well as across several generations of the recreational angling public, and it's going to be pretty fun to keep an eye on these guys to see what they come out with next.
The article was originally published on Kayak Fish
For access to exclusive gear videos, celebrity interviews, and more, subscribe on YouTube!