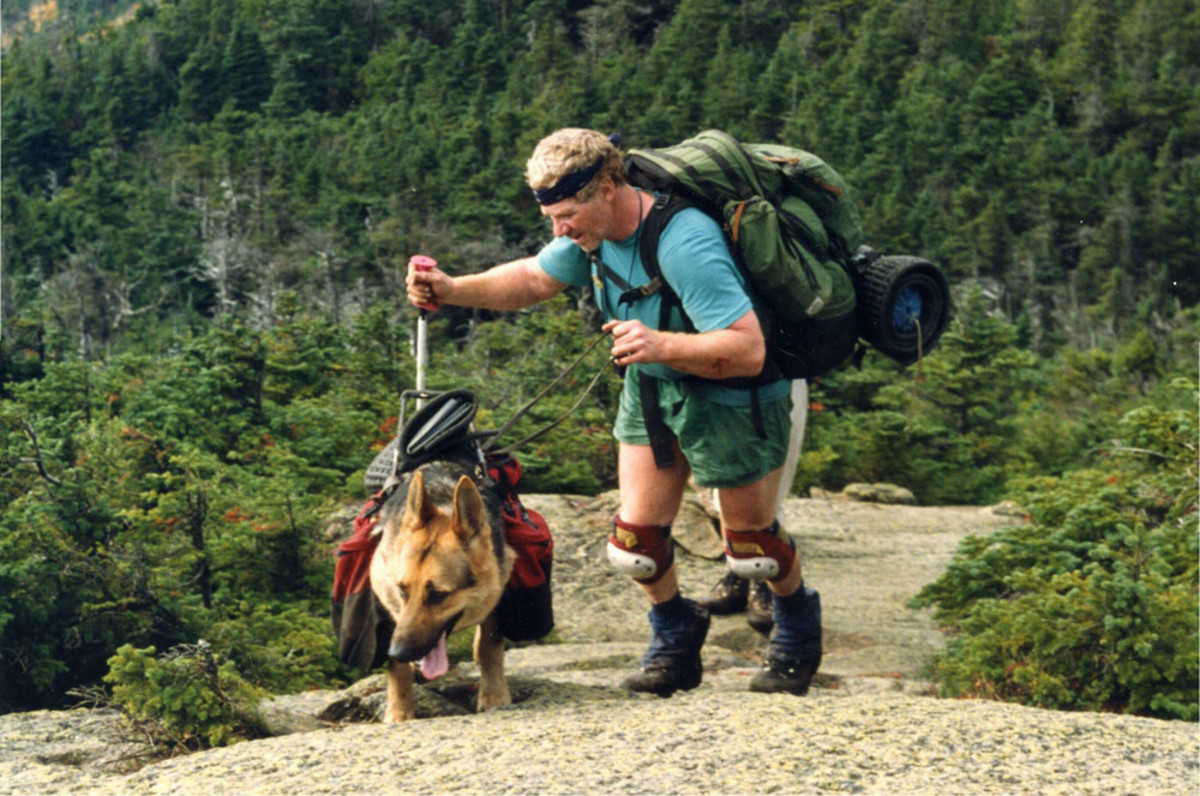 When 50-year-old Bill Irwin reached Mount Katahdin, Maine, in 1990, he fell to his knees as the crowd that had gathered there began to sing "Amazing Grace."
He had been walking through the woods for eight months, encountering bears, inclement weather, cracked ribs, and countless hikers who told him he'd never make it.
The most unbelievable part? He'd done it all completely blind.
Back then, Irwin—who passed away last year—had become the first blind man to traverse the Appalachian Trail, a journey that stretches some 2,100 miles from Georgia to Maine. The recovering alcoholic from Burlington, North Carolina, walked for eight months with no human support or companionship, no map or compass—just his seeing-eye dog, Orient, and an unrelenting faith in God.
The duo became known as "The Orient Express," a sensation that sent news crews scrambling to the Appalachian Trail and gave people with disabilities hope that the outdoors weren't completely off-limits.
"Bill was the type of person who, even before he lost his sight, was very strong-willed and independent," says Clint Ross, the director of "Blind Courage," an adventure biopic set to tell the true story of Bill Irwin and his attempt to hike the Appalachian Trail in a single hiking session. "Then all of the sudden, his body was preventing him from doing what he wanted to do. He had to learn how to overcome depression and find purpose in his life by hitting the trail with his dog. Things happened to him there that wouldn't have happened if he could see. It all came down to trust between Bill, his dog, and his faith."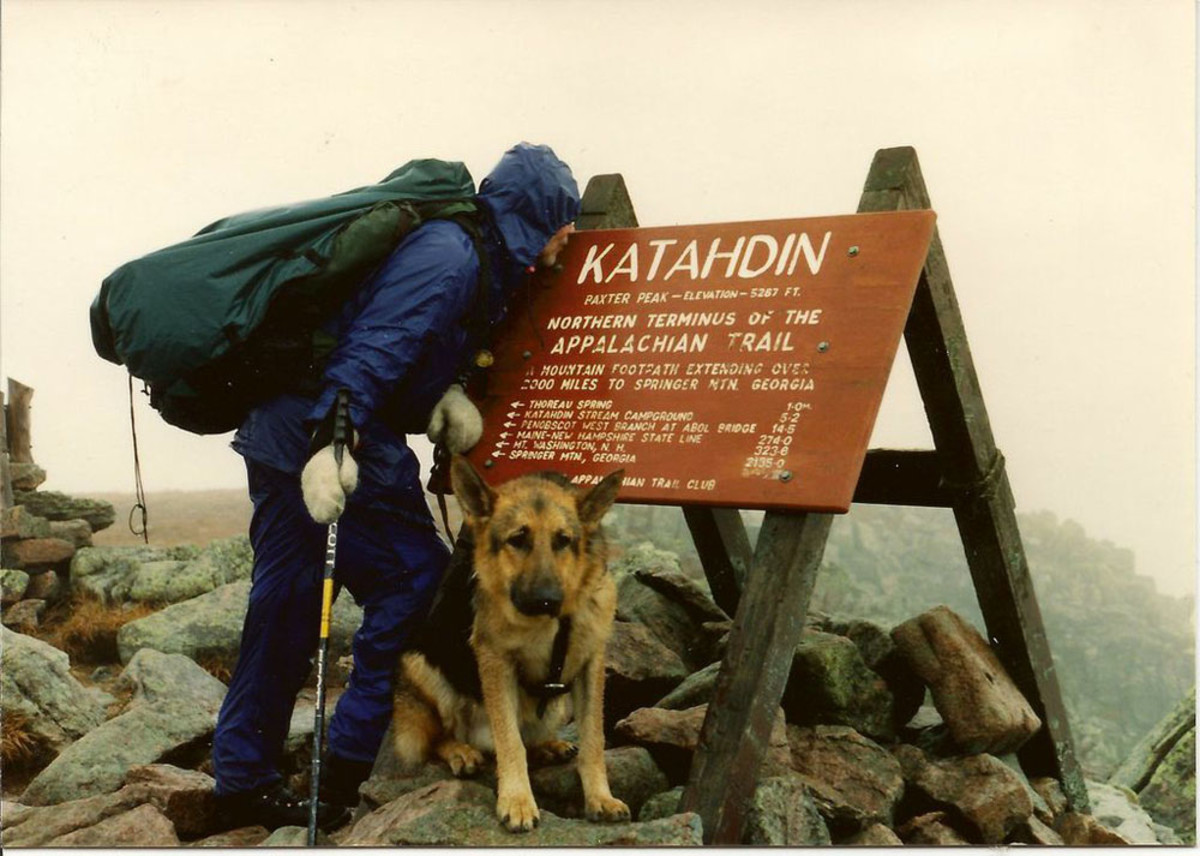 "At the end there were 150 people who finished the trail with Bill," says Ross. "Boy Scouts, hikers, people from town, people from his church. When we film that scene, we want it to be a community event, so we're going to invite people who are on the trail and who want to come out and join us and be extras."
The film "Blind Courage" and the book by the same name was successfully backed through an Indiegogo crowd-funding campaign in November, and proceeded to win the Best Pitch at the 2014 American Film Conference. Filming is set to begin on the Appalachian Trail later this year, with a tentative release in the summer of 2016.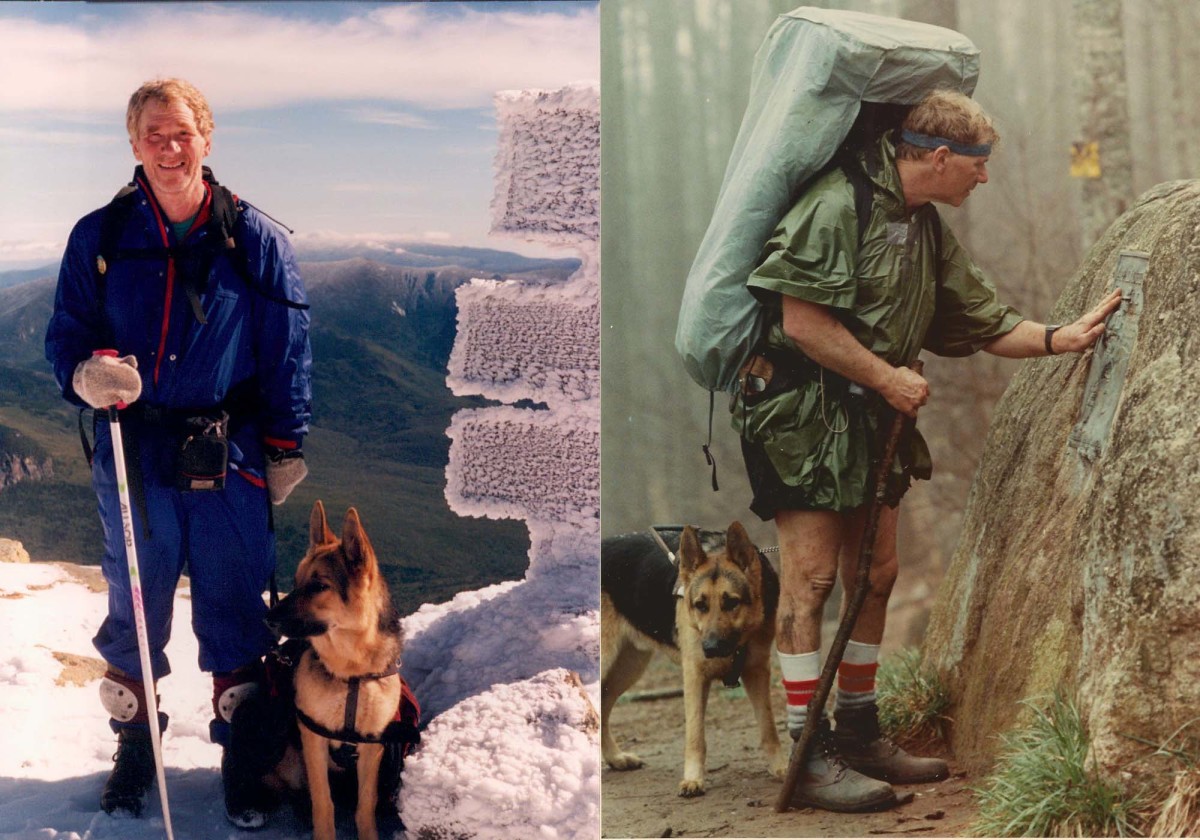 For updates about the film (including information about how to get involved as an extra), visit blindcouragethemovie.com.
More documentary coverage from GrindTV
Elite firefighters stun with GoPro footage
Surfer Cyrus Sutton takes on GMOs
Mt. Marathon: America's most extreme mountain race
For access to exclusive gear videos, celebrity interviews, and more, subscribe on YouTube!