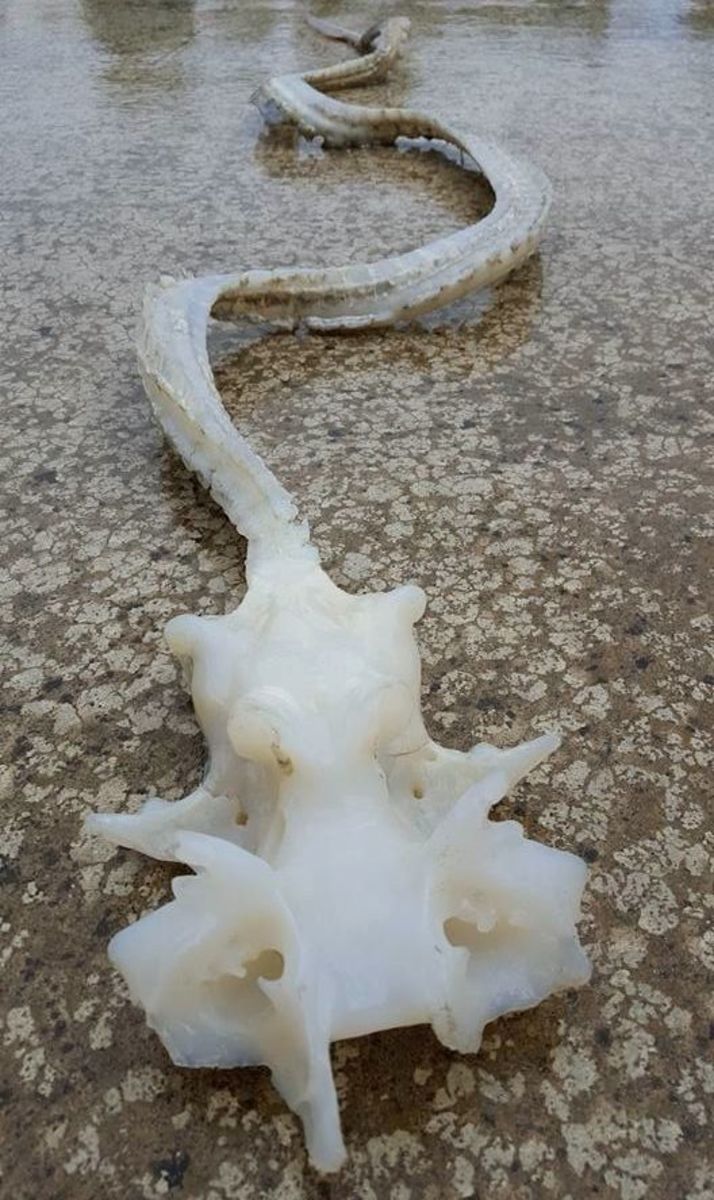 Maria Lombard was walking along the water's edge at Waitarere Beach near Levin, New Zealand, when she encountered a bizarre and mysterious sea creature bobbing in the surf. She captured several photos and puzzled over its identity.
"It's quite a bit like I think a dragon should look like if it was," Lombard told Stuff.co.nz. "[It's] just the head and its spine."
Certainly it wasn't a dragon, but it sure looked like some sort of sea serpent or sea monster, the type found in mythology.
Actually, Lombard first thought the 6 1/2-foot sea creature was an eel, she wrote on Facebook. Curious, she set out to solve the mystery, so she reached out to the Museum of New Zealand Te Papa Tongarewa, which got back to her promptly.
In a tweet, Te Papa said it's the "remains of a smooth skate, dipturus innominatus." More specifically, it's the brain case and vertebrae (backbone) of a smooth skate.
The New Zealand smooth skate, which can grow up to nearly eight-feet long, is typically found at depths between 50 and 4,200 feet but are rarely deeper than 2,600 feet. The species is widespread throughout New Zealand waters.
The International Union for Conservation of Nature (IUCN) lists the species as near threatened as trawl fishermen often catch them as bycatch.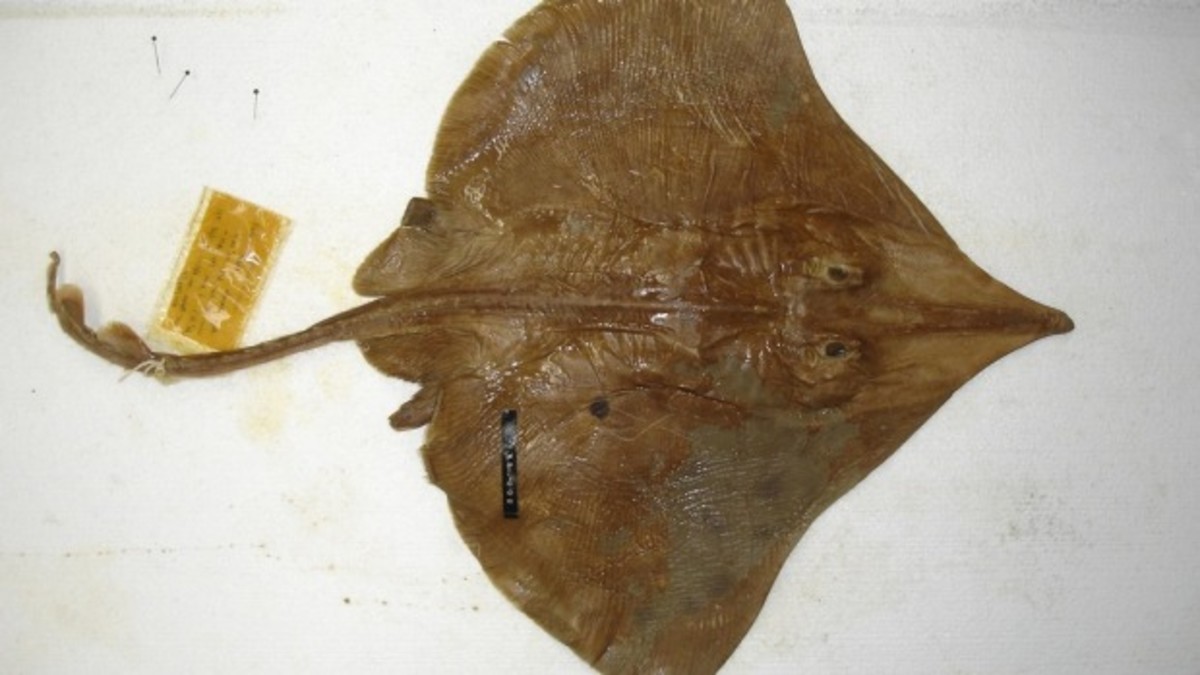 Sadly, the species is more susceptible to overfishing since the females don't reach sexual maturity for 13 years. The smooth skate, undisturbed by trawlers, can live more than 24 years.
Anyway, mystery solved.
More from GrindTV
Eerie underwater sculpture garden also a reef
Would you ride these $50,000 Italian skis?
Massive, mysterious crack in the ground is found to be one of a kind
For access to exclusive gear videos, celebrity interviews, and more, subscribe on YouTube!