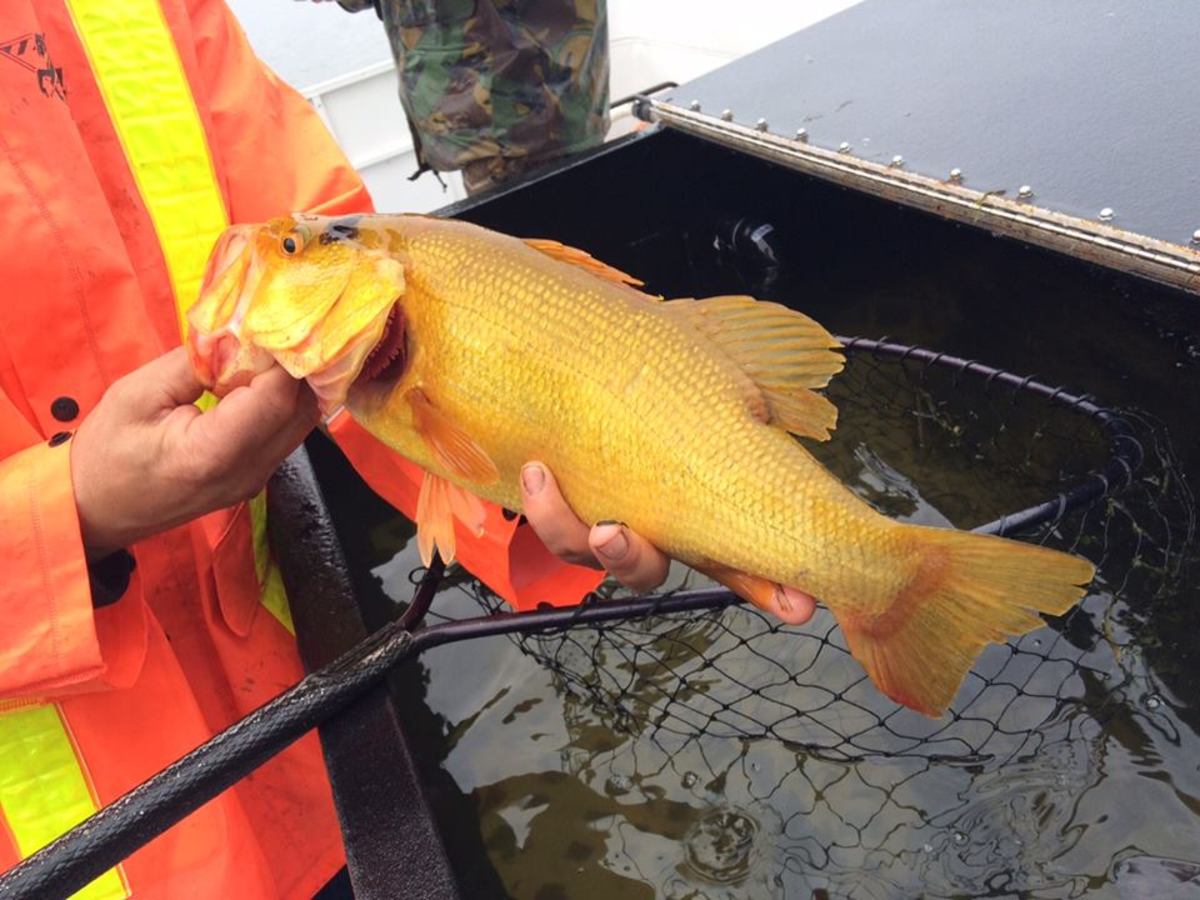 A bass fisherman competing in the Quinte Fishing Series came to the second day of weigh-ins last week with a rare catch: a bizarre-looking largemouth bass that was gold in color.
Smallmouth bass will often appear golden, but largemouth bass are characteristically green.
"Although it had a striking gold color, the tournament directors agreed (correctly in our opinion) that it was a largemouth based on other features and it was allowed to be weighed in," Tufts Lab, a Freshwater Fisheries Conservation Lab at Queen's University in Kingston, Ontario, wrote on Facebook.
Angler Markus Bardy made the rare catch near Belleville in the Bay of Quinte on Lake Ontario while fishing with his partner Casey Kimmerly, according to tournament weigh-master Brad Pound.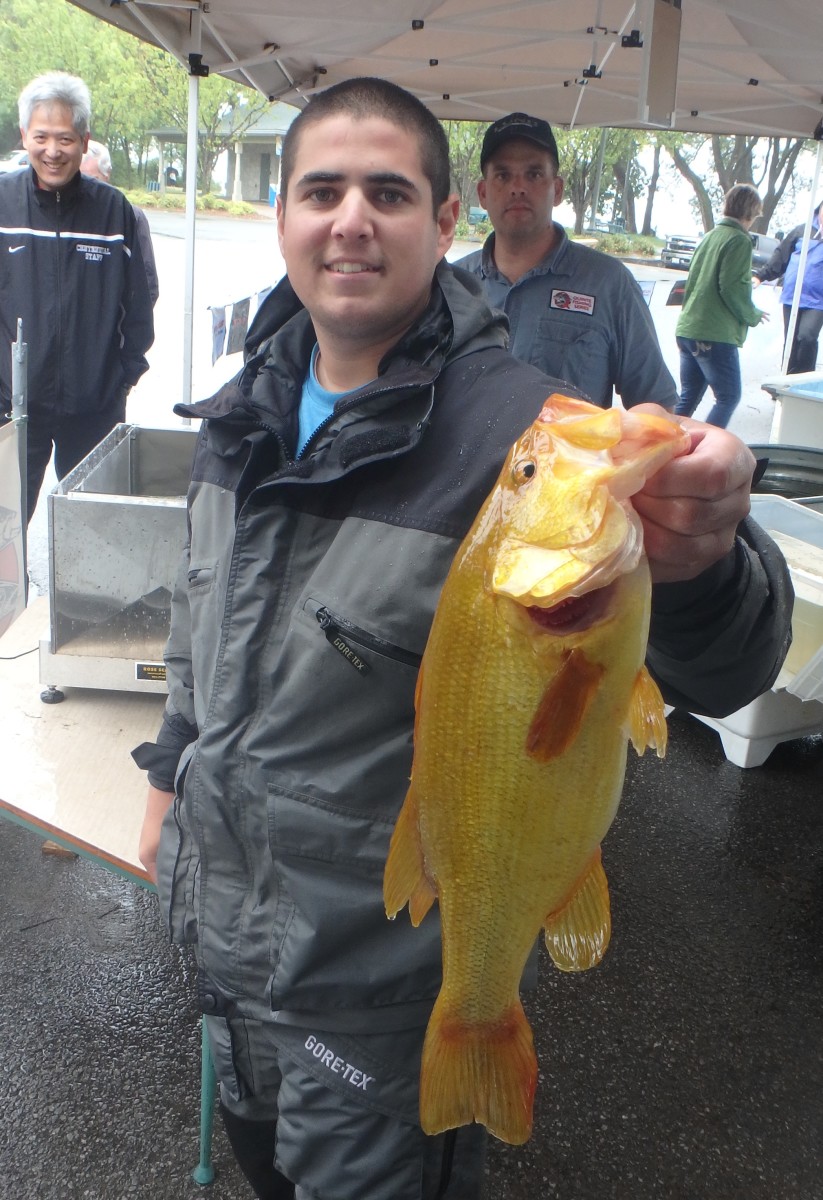 The odd-looking largemouth bass weighed three pounds and helped the duo win the tournament with a total of 35.94 pounds.
The largemouth bass's coloration is not something we've ever seen or heard of before.
"Our tournament director had one weighed in many years ago, but it was much smaller," Pound told GrindTV in an email. "This is only the second one he has seen in 19 years."
Professional bass angler Aaron Martens has never seen or heard of one before, telling GrindTV in an email, "I imagine they don't usually survive for long being that bright of a color."
Tufts Lab wrote that the first potential explanation was that the gold largemouth bass was the result of a recessive gene present in the population, similar to blue eyes in humans, but "this seems unlikely because it would probably occur much more frequently if this was the case."
The more logical explanation appears to be a rare genetic mutation.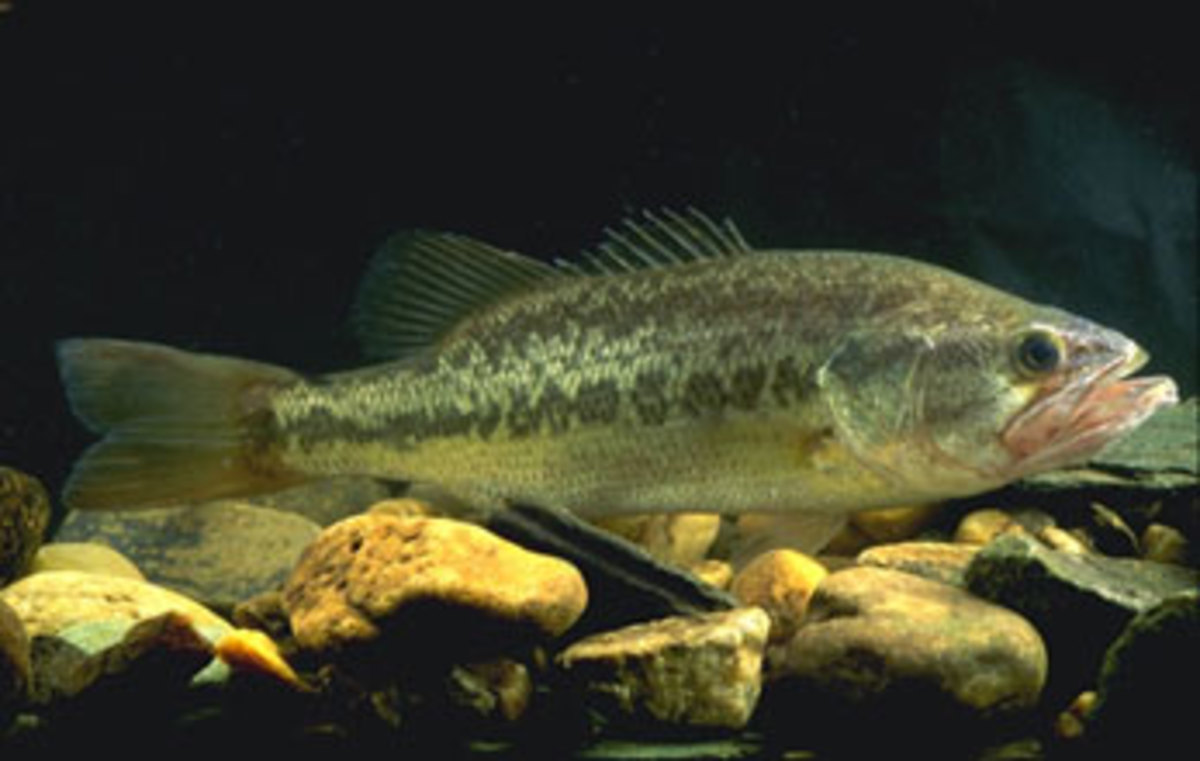 "One of the genes that contributes to the normal process of color formation in the scales has probably undergone a random mutation and is not functioning properly," Tufts explained.
Dr. Robert Montgomerie, a professor and research chair in biology at Queen's University, is an expert in evolutionary biology and animal coloration. He offered this detailed explanation:
"Normally, the fish scales receive incoming white light, and different molecular structures convert white light to blue or yellow, which make the fish look green.
"In the yellow (gold) bass, it is likely that some spontaneous mutation occurred that prevented the scales from making the proper molecular structures to convert white light to blue. Without the structures that convert white light to blue, the fish looks yellow (gold) rather than green (which is what you see when blue and yellow combine).
"It's not that the bass has gained a yellow pigment but rather lost the ability to produce the blue colors that make its scales look green."
The rare largemouth bass was released back into the water, so maybe we'll see a few more of these down the road.
More from GrindTV
Hawaiian diver attacked by tiger shark, uploads video to Instagram
Tyler Hollmer-Cross survives a Wipeout of the Year contender
.Ski domain creates virtual place for snow sports
For access to exclusive gear videos, celebrity interviews, and more, subscribe on YouTube!