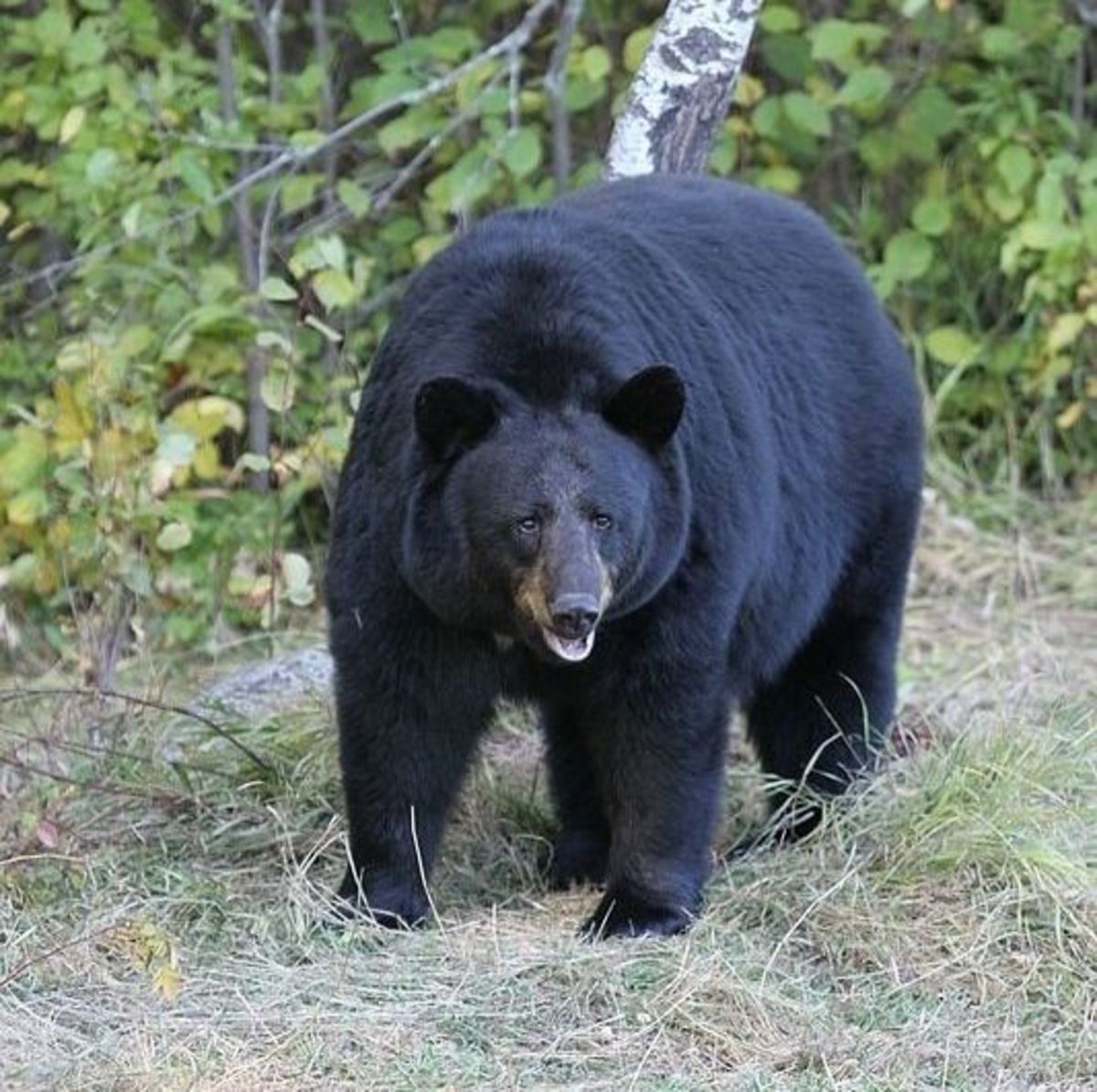 Scout leader Christopher Petronino was showing three boy scouts a cave while hiking Sunday when a black bear suddenly attacked, grabbing Petronino by the leg and dragging him into the cave.
Petronino and the scouts aged 10 to 12 from a Boonton-based troop were hiking at Splitrock Reservoir in Rockaway, New Jersey, when the attack occurred, according to NJ.com and CBS New York. Petronino, 50, had known about the cave since the 1980s but had never before seen a bear inside.
The black bear bit Petronino on his leg, right shoulder and left shoulder before he managed to fight back.
"Petronino struck the bear twice in the head with a rock hammer," Bob Considine, Department of Environmental Protection spokesman, told NJ.com. "He then pulled his sweatshirt over his head and curled into the fetal position. He yelled to the scouts, who were outside the cave, to leave and go get help."
The scouts used a cellphone to call for help. Officials began tracking their coordinates and launched a state police helicopter.
Petronino spent 80 minutes inside the cave with the black bear, which he could hear huffing. He instructed the scouts to place food outside of the cave in an attempt to coax the bear out, and apparently that worked.
Once the black bear emerged from the cave, a dog that was with the group barked, sending the bear running up a nearby hillside and allowing Petronino to finally emerge from the cave. He phoned authorities and helped them with their location.
Petronino was airlifted to Morristown Medical Center where he was treated for the bites and scratches, and then released. The scouts were uninjured but almost certainly a bit shaken up.
CBS New York reported on the story:
"Division of Fish and Wildlife Conservation Officers and the Wildlife Control Unit believe the bear was protecting its hibernation location and they do not, at this point, consider the bear to be a Category I bear," Considine told NJ.com.
A Category I bear is one that is considered a threat to public safety and property. These bears are euthanized as soon as possible.
To control the growing black bear population in New Jersey, the state allows hunting for the animals. Ironically, the attack came less than 24 hours after the end of the latest black bear hunting season, CBS News reported. More than 500 bears were killed during the season; the goal was 800.
More from GrindTV
5 really weird winter sports you have to see
What should I put in my wilderness first-aid kit?
For access to exclusive gear videos, celebrity interviews, and more, subscribe on YouTube!