If you ask longtime Yukon bush pilot Ernie Onofferchuck which guide knows the territory's remote rivers better than anyone else, without pause he'll name Blaine Walden. For the last 25 years, Walden (left) has been guiding Yukon canoe trips. He even honeymooned in the Yukon by dogsledding to a backcountry cabin.
In August, Walden invited me to join him on an exploratory expedition on the remote Blackstone River. Our group included two repeat clients from previous Walden-guided paddling trips.
The Blackstone is one of six waterways in the infrequently traveled Peel River basin. This is unspoiled country, but several energy and mining companies are lobbying to get their hands on it, so it may not stay that way much longer.
Demonstrating the exploratory nature of our canoe trip, we found two 40-pound mammoth tusks protruding from the Blackstone's steep riverbank. It's illegal to remove such priceless specimens, but chances are they would have been washed into the river and lost. To preserve them, Walden opted to deliver the tusks to government scientists once we arrived in Whitehorse. Paleontologist Paul Matheus told us the tusks are 25,000 to 40,000 years old. While such findings are fairly common in the Klondike goldfields to the south, they are quite rare in this part of the Yukon Territory.
The Blackstone River courses through rugged, mountainous country featuring spectacular 6,000-foot-high peaks and unusually sculpted rock formations. It flows into the Peel River, down which we transported the mammoth tusks in our canoes. The Peel lacks the Blackstone's scenic grandeur, but lined with mile after mile of blazing golden aspens, it was a constant reminder of the changing season.
The Blackstone is a comfortable Class II paddle, but during our final day on the Peel River we were confronted with stretches of Class III and IV whitewater, some of which we chose to portage or line. Our expedition was more about enjoying the beauty of this wild and remote place than pushing our limits.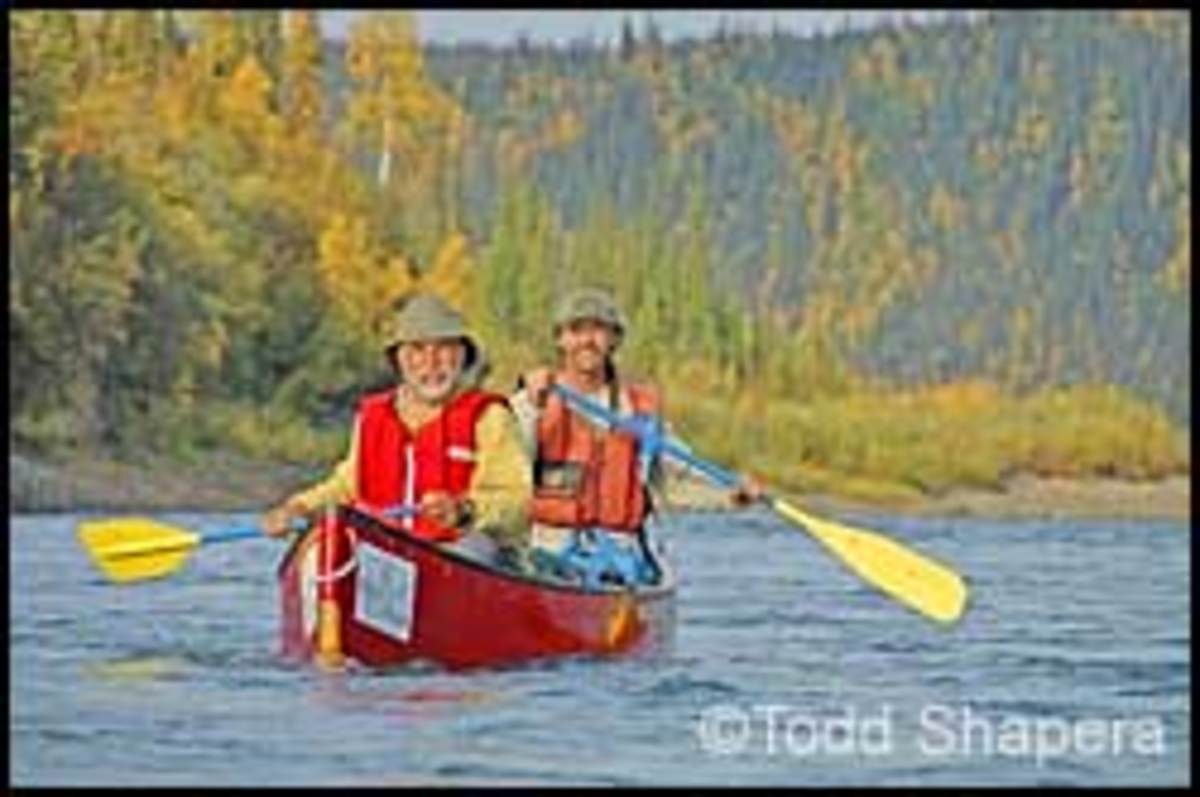 For more information about paddling the Blackstone River, contact Walden's Guiding & Outfitting at www.waldensguiding.com, or call (867) 667-7040, or e-mail info@waldensguiding.com.
The article was originally published on Canoe & Kayak
For access to exclusive gear videos, celebrity interviews, and more, subscribe on YouTube!