To excel in the sport of BMX, you need an amazing amount of coordination, balance and resilience. It's hard enough to be successful as an able-bodied enthusiast, but for someone to be able to do so without the use of all their limbs seems impossible.
RELATED: Skateboarder Dan Molina still skates after going blind
But on Tuesday, Red Bull posted a video to YouTube showing 18-year-old Colombian BMX rider Julian Molina tearing through his homeland despite missing his left leg:
As explained in the video, in 2006 Molina collided with a bus on his skateboard in the town of Andes, Colombia. The accident crushed his left foot and left him with gangrene in his left leg, forcing doctors to amputate the infected limb to save Molina's life.
Molina was undeterred, however, and continued pursuing his BMX passion to the point where he can now be seen landing backflips and full cabs with ease. Citing a quote from Mahatma Gandhi as inspiration for his progression, Molina told Red Bull he doesn't like to imagine himself as being handicapped.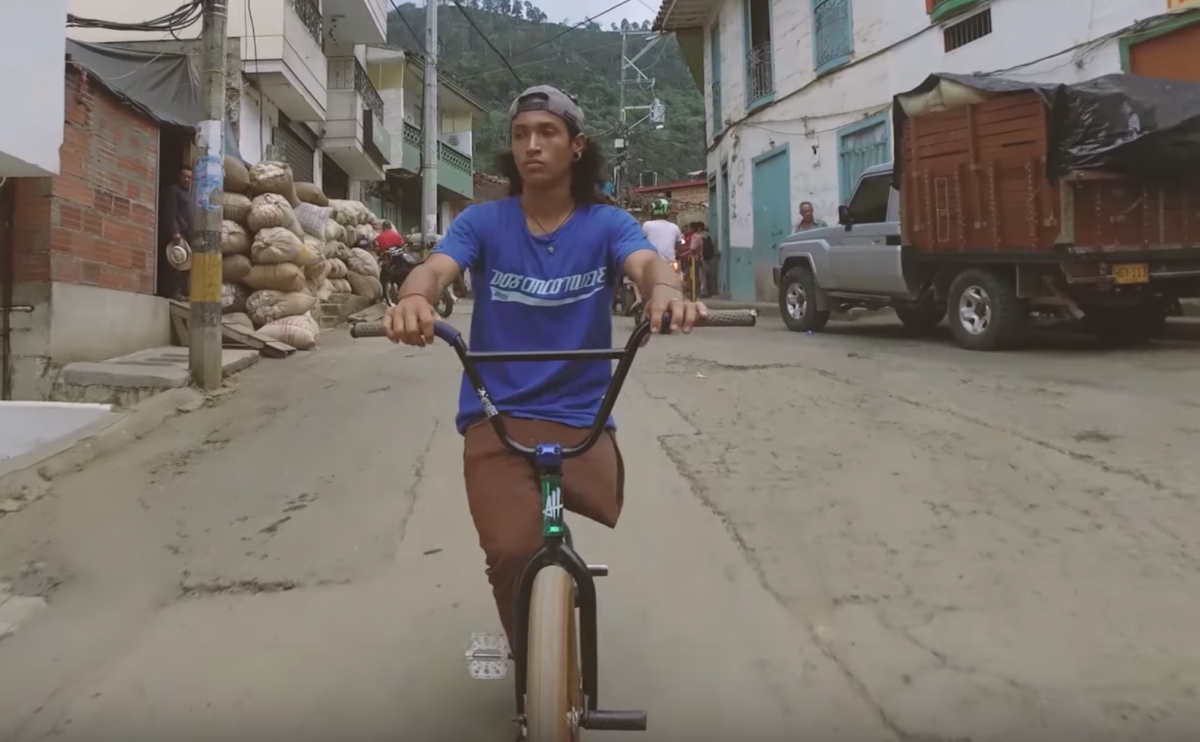 "Strength doesn't come from the body," Molina told Red Bull, paraphrasing Gandhi. "It comes from the mind's will."
You can read more about Molina's back story on Red Bull's website.
For access to exclusive gear videos, celebrity interviews, and more, subscribe on YouTube!