As drones become more and more prevalent in being used for things like delivery and security, one company is putting them to the task of collecting data from our oceans.
Richard Jenkins once broke a speed record for land sailing in a vehicle of his own design. Now he has taken that design and implemented it into a new company called Saildrone.
According to their website, "Saildrone designs and manufactures wind and solar powered autonomous surface vehicles called Saildrones, which make cost-effective ocean data collection possible at scale."
Currently, Saildrone has a fleet of 20 self-sailing drones, powered by nothing but sun and wind, that are navigating the San Francisco Bay to send back real-time telemetry via satellite.
The unmanned, autonomous vehicles can withstand plenty of ocean battering and collect everything from weather data to information about sharks. A new project will see a fleet of Saildrones follow great white sharks on a 2,000 mile roundtrip journey to an area in the Pacific Ocean known as "Shark Cafe."
For decades scientists have wondered why sharks spend months at a time there, and this could give insight into better understanding this shark behavior for the very first time.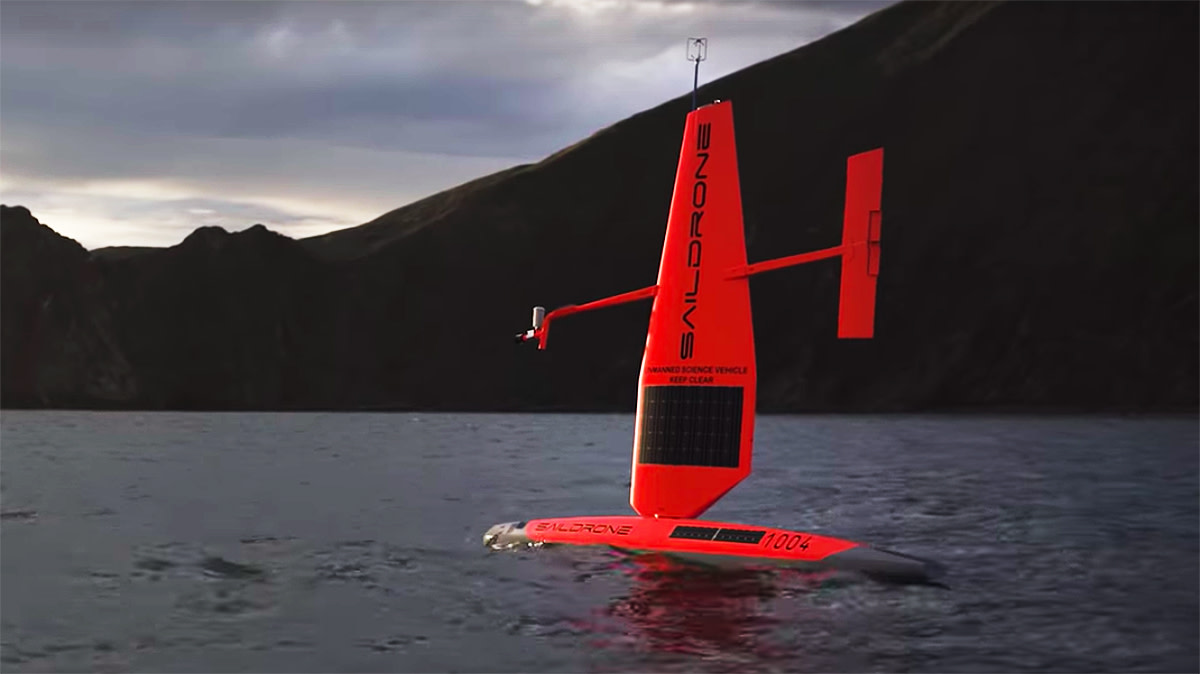 "We're working with Stanford University to take these vehicles and literally follow the sharks to the cafe to understand literally what they're doing there," Jenkins tells Bloomberg in the video above. "Is it food, is it reproduction? Nobody knows."
Jenkins also sees Saildrone being useful for getting more thorough and direct information about hurricanes in real-time, hopefully to keep more people safe and minimize damage.
"I want to get 1,000 drones within three-to-four years," Jenkins admits. "That will transform our understanding of our planet."
For access to exclusive gear videos, celebrity interviews, and more, subscribe on YouTube!