Bob Burnquist is one of the most visionary skaters we've had the pleasure of witnessing in our lifetimes. His Dreamland skate park is still one of the most incredible mega skate structures ever built. He also once built a ramp in the middle of Lake Tahoe, which was spectacular.
RELATED: 8 tourism videos that put the outdoors at the forefront
Needless to say, Burnquist is never one to say that something can't be skated. Which is why he sought out a natural desert landscape that emulates a skate park, and skated it.
Details are sparse with this video, as it's courtesy of Brazil's Canal Off and some of it is in Portuguese. But what we do see is Burnquist and friends arriving at, sweeping and skating roll-in and quarter pipe-shaped rock structures. It takes a little bit of getting used to at first, but the crew eventually nails it and is ripping it apart in no time.
While others have skated similar rock structure "skate parks" (and Woodward West is working on building one), it's just a reminder that even at 40 Burnquist will still skate anything he can create or find.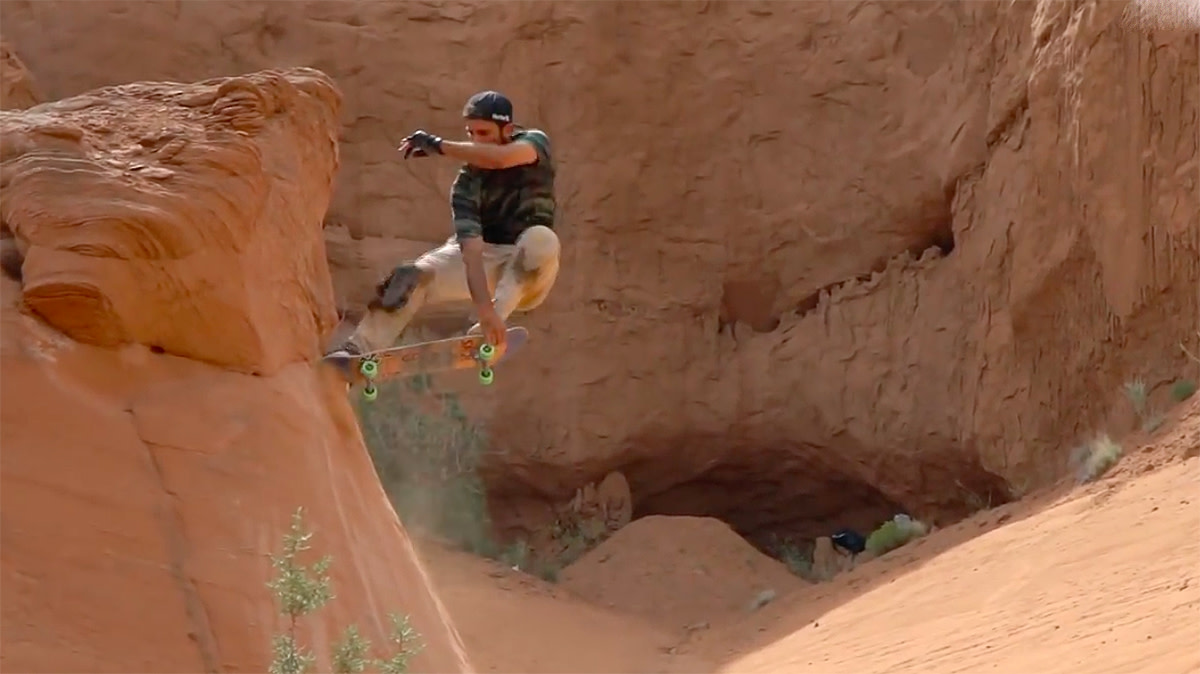 More from GrindTV
How a surf photographer and his family live in an idyllic sustainable home in Maine
When it comes to climbing, age is just a number
Only weeks after breaking her arm, Lindsey Vonn is doing pull-ups
For access to exclusive gear videos, celebrity interviews, and more, subscribe on YouTube!