Just because it's wintertime doesn't mean you need to put your bike away.
One company is trying to make riding in the rain more comfortable by keeping cyclists dry.
Boncho is exactly what it sounds like: a bike poncho.
It covers a rider's entire body from head to toe, although it does look a little funny.
The bike pod extends outwards over handlebars using a system similar to pop up tents. The extending shield keeps the rider's body and legs dry, unlike a typical rain poncho.
It folds up easily, making transport simple.
The lightweight material is weatherproof, ensuring that it will repel water to keep bike commuters dry.
Since rainy conditions can make for poor visibility, Boncho is equipped with a few reflector strips.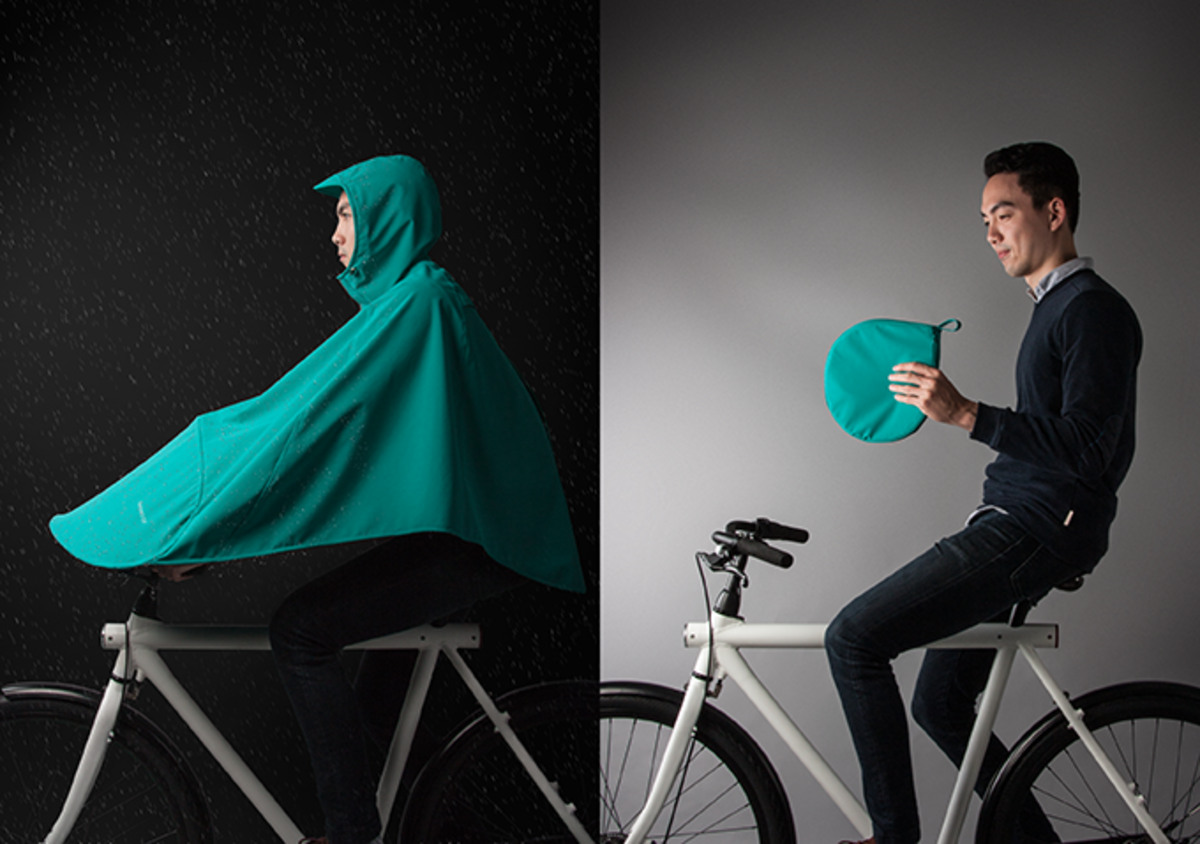 Amsterdam-based company VANMOOF created the Boncho and funded the product through Kickstarter.
Currently, a Boncho is $60 on Kickstarter and will ship in March.
VANMOOF raised seven times their goal of about $16,000 with contributors purchasing more than $123,000 worth of bike ponchos.
VANMOOF founders and brothers, Taco and Ties Carlier, said they hope to increase the amount of bike commuters by breaking down barriers to bicycling — one of which is bad weather.
The Boncho comes in three colors: mint, gray and yellow.
A small helmet can fit under the hood while a larger one can be placed on top.
More from GrindTV
Inbound avalanche and skier missing at Sugarbowl Resort
This cat takes better GoPro selfies than you
Surfer caught biggest wave ever paddled into yesterday
For access to exclusive gear videos, celebrity interviews, and more, subscribe on YouTube!