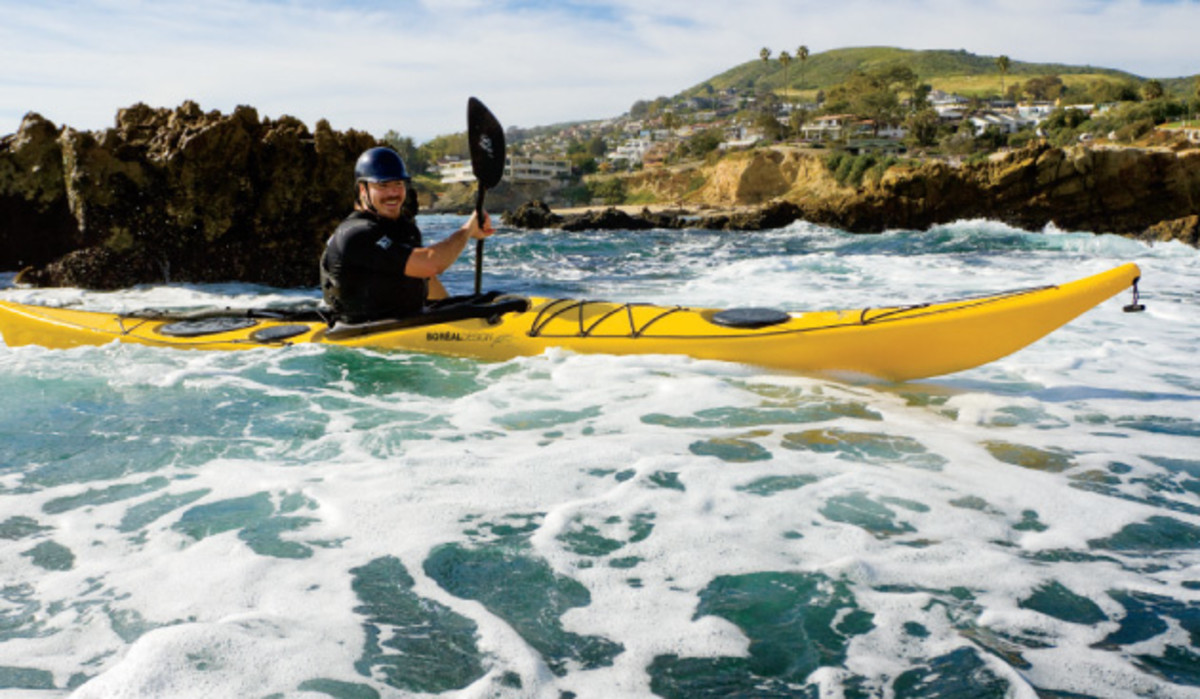 Classic Greenland ride
BOREALDESIGN P2 BAFFIN
($1,839 in roto-molded polyethylene, borealdesign.com)
L: 17′; W: 22.25″; 59 lbs., also in smaller P1 and larger P3 models
Canada's Baffin Island is one of the most inhospitable places to paddle on the planet. Any boat bearing its name should be ready to get beat up. So that's exactly what we did with BD's Baffin, which is based off the manufacturer's popular hard-chine composite Greenland-style Ellesmere. Plowing through 6-foot breaking waves, it couldn't be stopped. With its soft lines and hard chine, the Baffin is not an ocean playboat. It's a full-on ocean-going sea kayak that is sporty enough to allow intermediate to expert boaters to also play with it. Our testers were threading the same lines with the Baffin that the shorter kayaks were, and styling them too. "This is a really fun, sporty sea kayak," one tester said. Though prone to weather-cocking (like nearly all Greenland-style boats) dropping BorealDesign's ingenious dial-a-setting skeg alleviates the problem immediately (the dial allows you to easily keep track of how deep—exactly—your skeg is set). "The outfitting feels like a whitewater boat," another tester said. "It's a really snug fit." Also available in composite models, the Baffin is a perfect match for intermediate to expert boaters looking to push their rough-water sea kayaking chops to the next level, while still having a great touring option.

The article was originally published on Canoe & Kayak
For access to exclusive gear videos, celebrity interviews, and more, subscribe on YouTube!