KNOE 8 News; KNOE-TV; KNOE.com |
Lawson Boyte is all of 100 pounds "soaking wet," but the sixth-grader from Oak Grove, Louisiana, showed his muscle by landing a catfish that was bigger than he. Not only that, the catfish is the biggest ever caught in Louisiana.
Boyte's catch—reported by KNOE 8 News in Monroe, Louisiana, in the above report—weighed a whopping 114 pounds on a certified scale, and easily surpassed the previous state record of 110.19 pounds.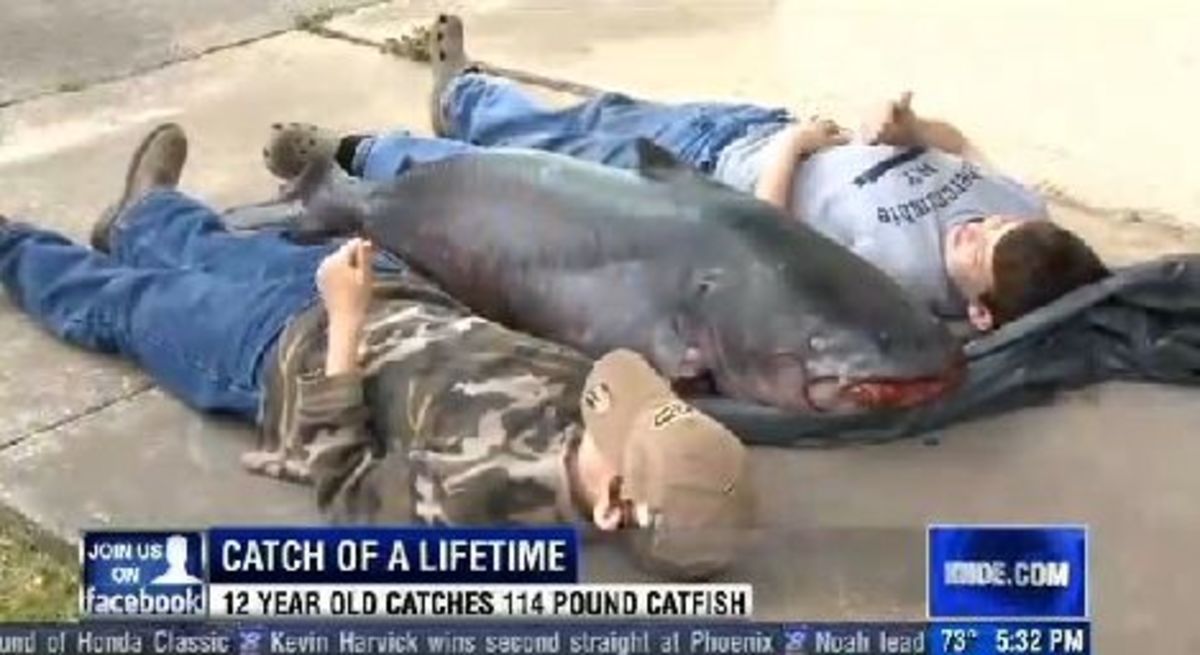 Boyte, who was fishing the Mississippi River with Jim Danley, his uncle, and Bo Danley, his cousin, was using shad for bait when the massive catfish bit.
"I was just reeling in to check my bait," Boyte told KNOE News 8. "When I pulled back, that pole pulled back down to the water."
Boyte, 12, humorously explained to KNOE 8 News how he managed to have the strength to land the monster catfish.
"It was more luck than it was skill to catch that big fish," he said. "I think the thing that done it was eating Vienna sausages."
Fish and game officials in Louisiana are examining the fish to identify the species, likely to be a blue catfish.
[Related: Inside one man's record halibut catch]
The state record for blue catfish is the 110.19-pounder caught by Keith Day in April 2005, also on the Mississippi River. The state's biggest flathead catfish is 95 pounds, and the biggest channel catfish is 30.31 pounds.
Boyte's catch surpasses them all.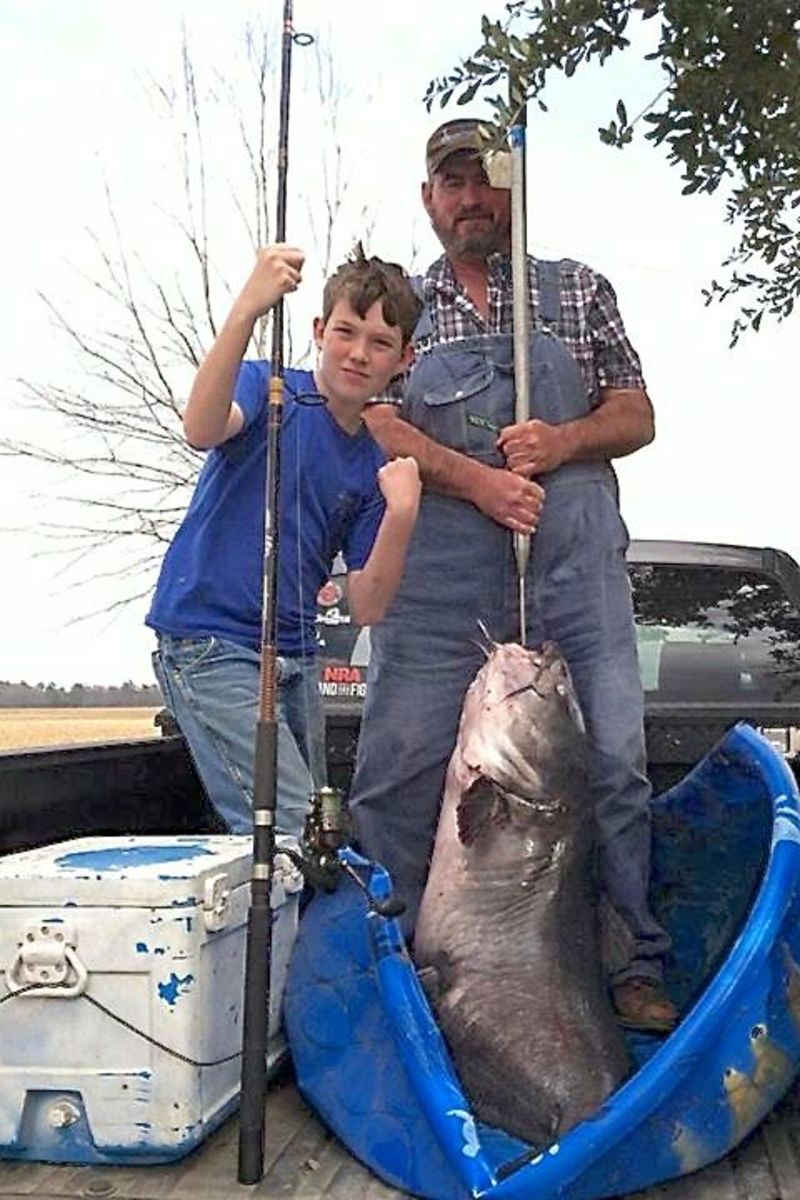 Similar stories on GrindTV
Maasai Mara zebra escapes lion ambush
Harrowing near-miss attack by tiger shark teaches twins a lesson they'll never forget
Fisherman catches rare image of marlin attack
For access to exclusive gear videos, celebrity interviews, and more, subscribe on YouTube!