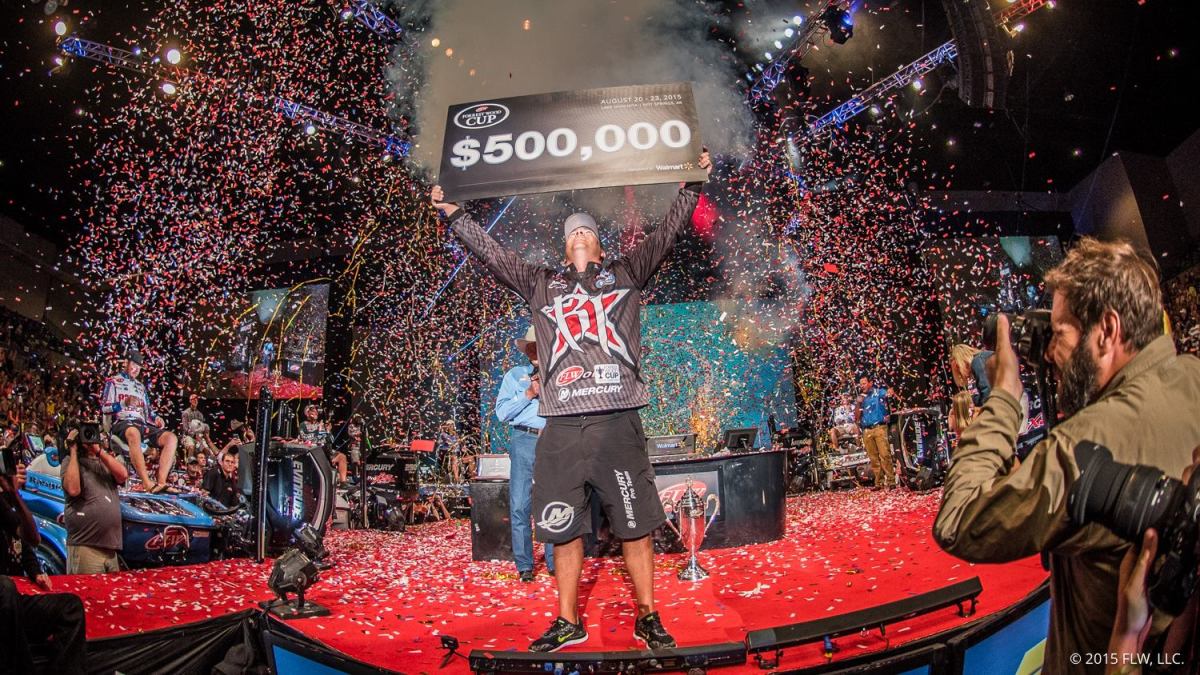 Brad Knight might finally be able to quit his part-time job as manager of a Tennessee pharmacy and regard bass fishing as his primary occupation.
Having failed over the past decade-plus to win a tournament, Knight on Sunday prevailed in what many consider to be the biggest tournament of them all: the Forrest Wood Cup, held this year at Lake Ouachita in Arkansas.
His payday for catching (and releasing) 20 bass with a combined weight of 51 pounds, 12 ounces, was a whopping $500,000.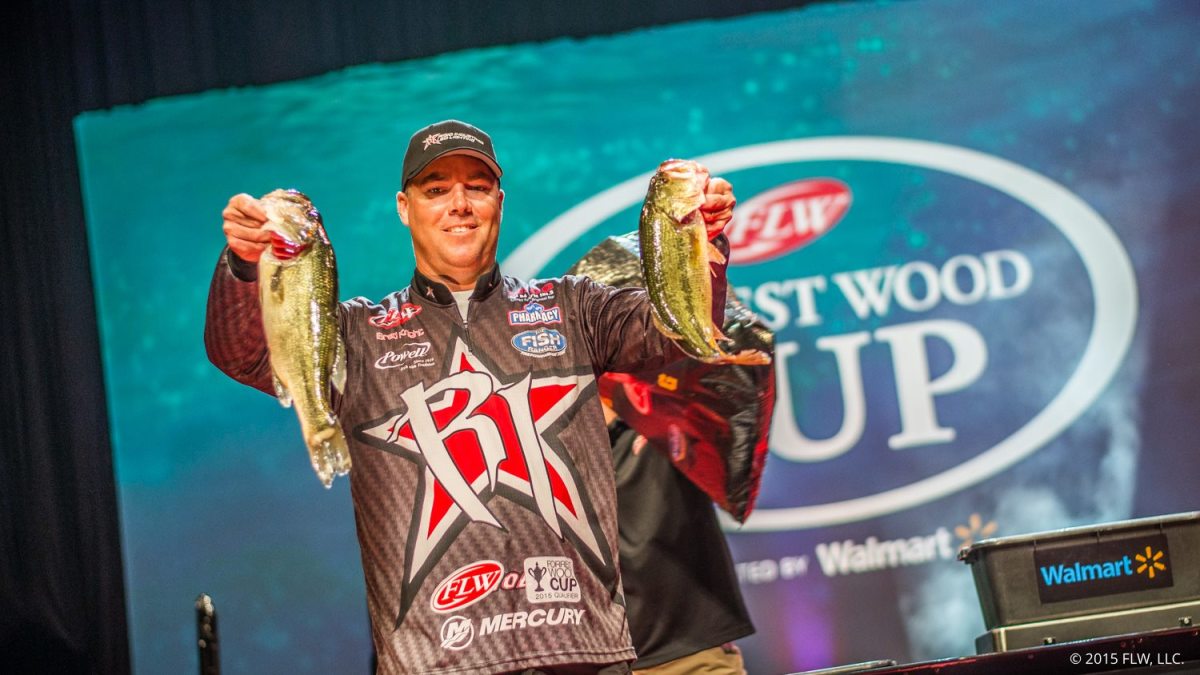 "I've dreamed about this moment for 15 years," Knight said during a glitzy awards ceremony at Bank of the Ozarks Arena. "And if I'm dreaming now, please don't wake me up."
Before Sunday, Knight had gone winless in 78 tournaments, while earning only $188,000 in prize money.
A seven-year veteran on the prestigious FLW Tour, he had posted only four top-10 finishes and qualified for the Forrest Wood Cup only one other time.
During the Cup, anglers were allowed to weigh up to five fish each day. The bass were kept in an aerated well on the boats, and released after each day's weigh-in.
Knight, who caught an 11-pound, 7-ounce limit on Sunday, edged Kentucky angler Ramie Colson Jr., by 3 pounds, 15 ounces, to claim what is regarded as bass-fishing's world championship.
"This is unbelievable and it has not yet sunk in," said Knight, who caught all 20 of his bass in a shallow creek, while most of the others fished in deeper water. "It is so humbling to add my name to the list of great champions that have won this Cup before."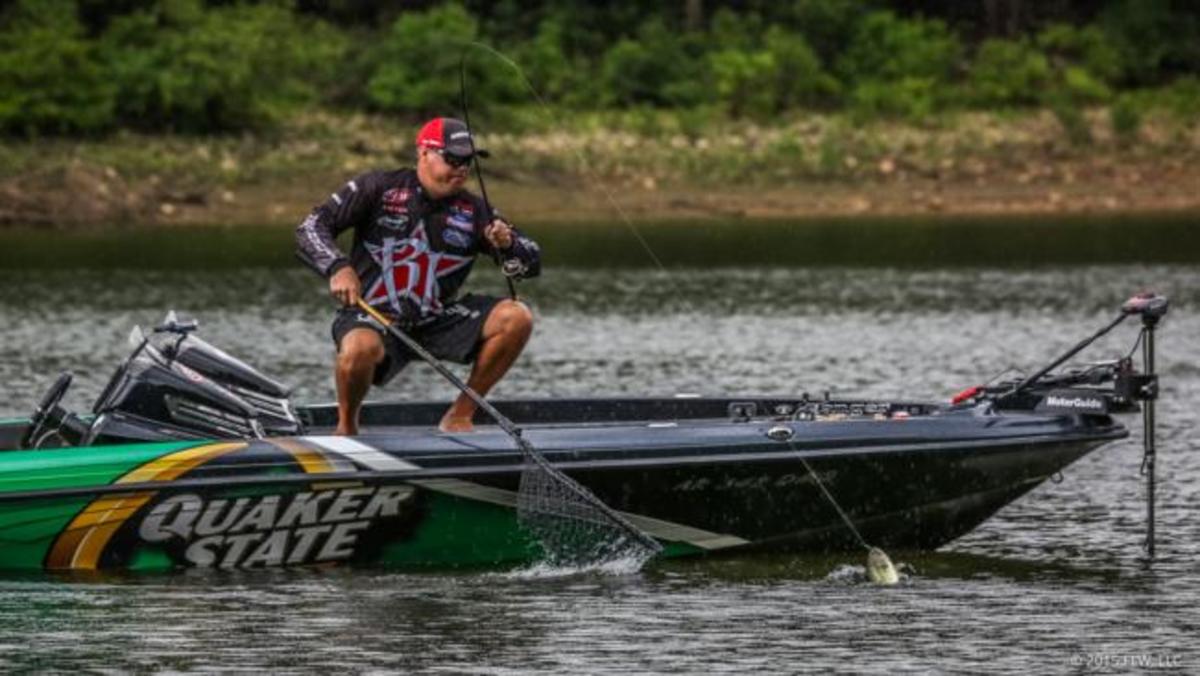 Besides the gigantic payday – Colson's purse, for the sake of comparison, was only $60,000 – Knight could earn considerably more through the type of mega-sponsorships typically reserved for champions.
Knight, in fact, described his victory as "a life-changer."
"I've got a 3-year-old girl who now has college paid for," he said. "I can write a check and pay off my house when I get home. The thoughts that are running through my head right now are how I can best provide for my family. This is just a humbling, humbling experience."
More from GrindTV
Visa concerns strand Ugandan kayaking team
New national rowing competition gets a surprise Red Bull twist
'Kickflips Over Occupation' shows the freeing power of skateboarding in the West Bank
For access to exclusive gear videos, celebrity interviews, and more, subscribe on YouTube!