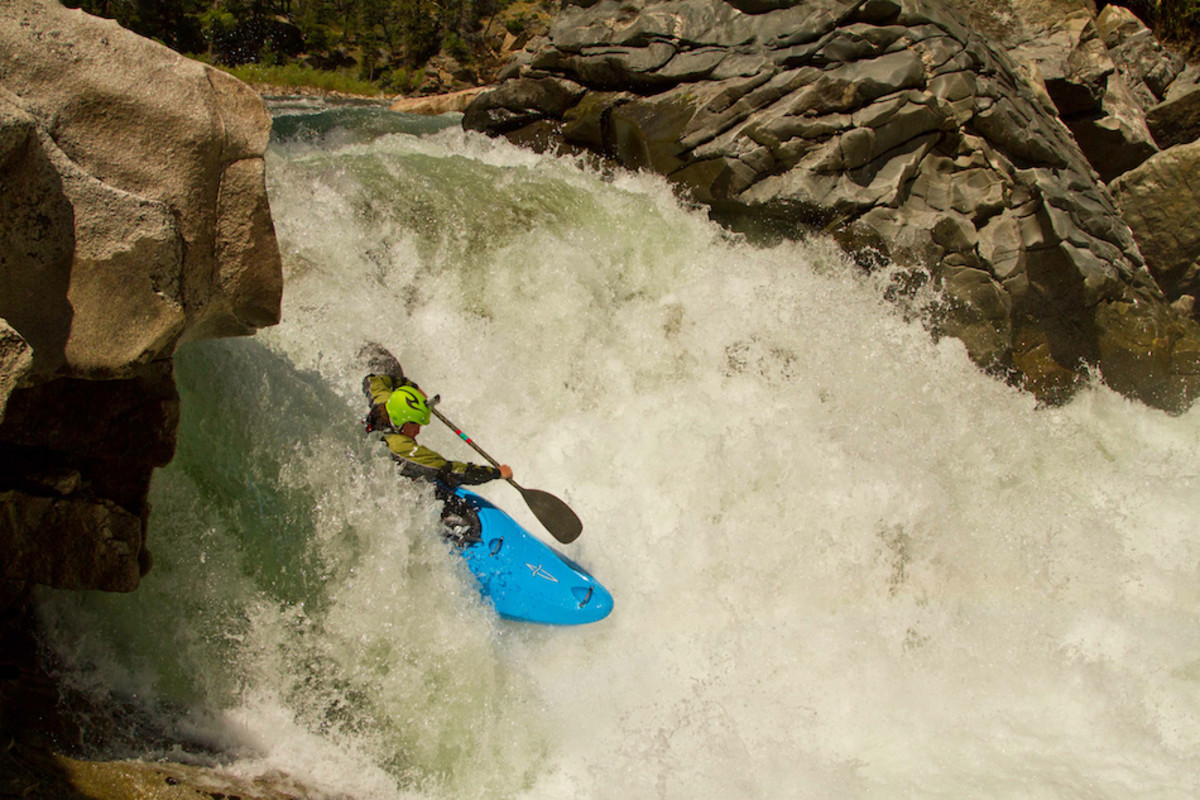 By Joe Jackson
In March, Tyler Bradt crushed his L1 vertebrae after landing flat off of Oregon's 100-foot Abiqua Falls. Three days shy of the five-month anniversary of that accident, on Aug. 17, Bradt—the 25-year-old reigning waterfall world record holder, at 186 feet—was back, cruising through a legendary canyon run, "The Box."
Bradt is still three months away from getting the four screws and one rod removed from his back; that hardware, along with some bone marrow, is allowing the vertebrae to heal. But these medical facts did not stop Bradt—along with Ryan Lucas, Evan Garcia, Fred Norquist, Lane Jacobs, Eric Parker and Eric Johnson—from putting on and running the committing and physically taxing Wyoming's Box Canyon of Clark's Fork of the Yellowstone River in mid-August. Bradt's run of "The Box" also represents one of a handful of recent, late-summer descents of the canyon that have been generating buzz and exposing one of North America's premier Class V multi-days in a rash of engrossing POV footage. See below: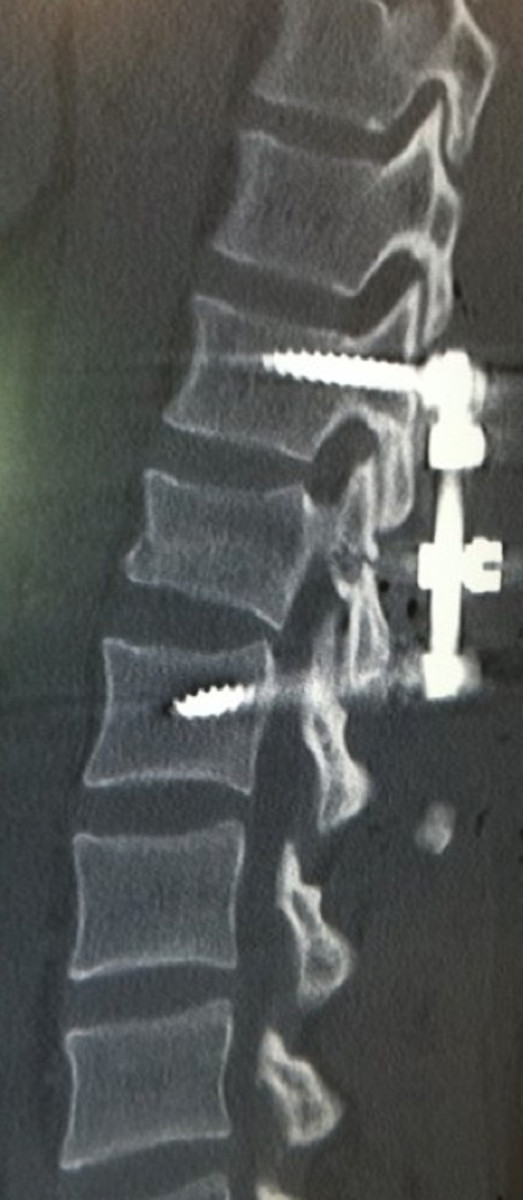 The Clark's Fork is the third deepest canyon in the Lower 48, and even aside from its apparent remoteness, it's been called one of the toughest multi-day runs in the country. A group including Yvon Chouinard, Doug Tompkins and Rob Lesser ran the first descent of the Clark's Fork, in three days, in 1984. Since then, select expedition kayak crews have committed to running a canyon that contains three heinous, mandatory portages—including the nearly mile-long Green Monster—and thousands of sieves and undercuts. Trip reports juxtapose the beauty of crystal clear waters and multiple thousand-foot granite walls with the danger of catching micro-eddies to miss big drops that disappear into death sieves. (Take a look at Ben Litz's telling trip report and photo gallery from the Box as a prime example.)
This is the 10th year that Bradt has paddled the 36-mile run. "The whole experience of being in that place is amazing," Bradt says. "You are down in the bottom of these 2000-foot vertical walls working your way through these portages and really unique rapids." When asked about the Clark's Fork's dangerous, sieve-riddled obstacles, he explains that really clean lines do exist on every runnable rapid, and that it just ups the ante. Bradt even claims he genuinely enjoys the portages that turn many trip reports into grievance lists. "It adds to the fun in a twisted way," Bradt says. "It's part of it, like the whitewater." Expect to see video from the crew's descent, next week, in a new Bomb Flow Magazine online episode.
And that pesky injury? Well, the surgically placed hardware does affect his range of motion or impede his roll. A calcified ridge has formed on his hip (where doctors harvested bone marrow), which hurts every time he gets in and out of his boat. Bradt did make a few key adjustments to protect his back, like intentionally lifting his boat with two hands. But Bradt doesn't like to dwell on the negatives. "You won't hear me complain. I am just so thankful," Bradt says. "The neurosurgeon told me there was a far better chance than not that I should be a paraplegic."
So confidently on to the next challenge: B.C.'s version of the Clark's Fork, the Ashlu. Bradt is en route and plans to do quite a bit of surfing on top of creeking before having the screws and rod removed from his back. Doctors predict he should have 99 percent mobility after the November surgery, while Bradt predicts the recovery process will only make him a better paddler by forcing him to focus more on his conditioning. "I'm getting back, man," says Bradt. "Hell, I'm already back!"
The article was originally published on Canoe & Kayak
For access to exclusive gear videos, celebrity interviews, and more, subscribe on YouTube!