Bryana Holly Named Miss September 2012
It is with great pleasure that we announce 20-year old Huntington Beach resident Bryana Holly. While it was a tough choice, the smoking hot blonde stole our hearts with her submission and final line in her email, which read, "Surf Naked." How could we not choose her?
TranWorld SURF: Are you a surfer girl?
Bryana Holly: I'm learning!
Regular or goofy?
Totally goofy.
Got a boyfriend?
No.
Hmmm… Turn ons?
Intelligence, good sense of humor, a man in a wetsuit…
Turn offs?
Cockiness, liars, and meatheads.
Where would your dream vacation take you?
Anywhere with a beach and a whole lot of sunshine. Maybe Australia?
If you could go on a date with any pro surfer, who would it be?
Dane Reynolds or Julian Wilson please!
Favorite beach in the world?
Seal Beach right by home—the first beach I ever went to.
Obama or Mitt?
Not so into politics.. I'd have to study more up on them to make a choice.
Do you have a secret and/or hidden talent? What is it?
I'm pretty flexible, I can wrap both of my legs behind my head—I look like a human pretzel!
Tell us something that nobody knows about you…
I'm a total mutt and a mix of Hawaiian, Japanese, Slovenian, Russian, and the list goes on.
To enter the TransWorld SURF Model Search, email your photos to modelsearch@transworld.net. Please include name, age, hometown, and some information about yourself. Winners will receive a free bikini from B. Swim, shades from Spy Optic, and featured in TransWorld SURFmagazine. PS: surf naked.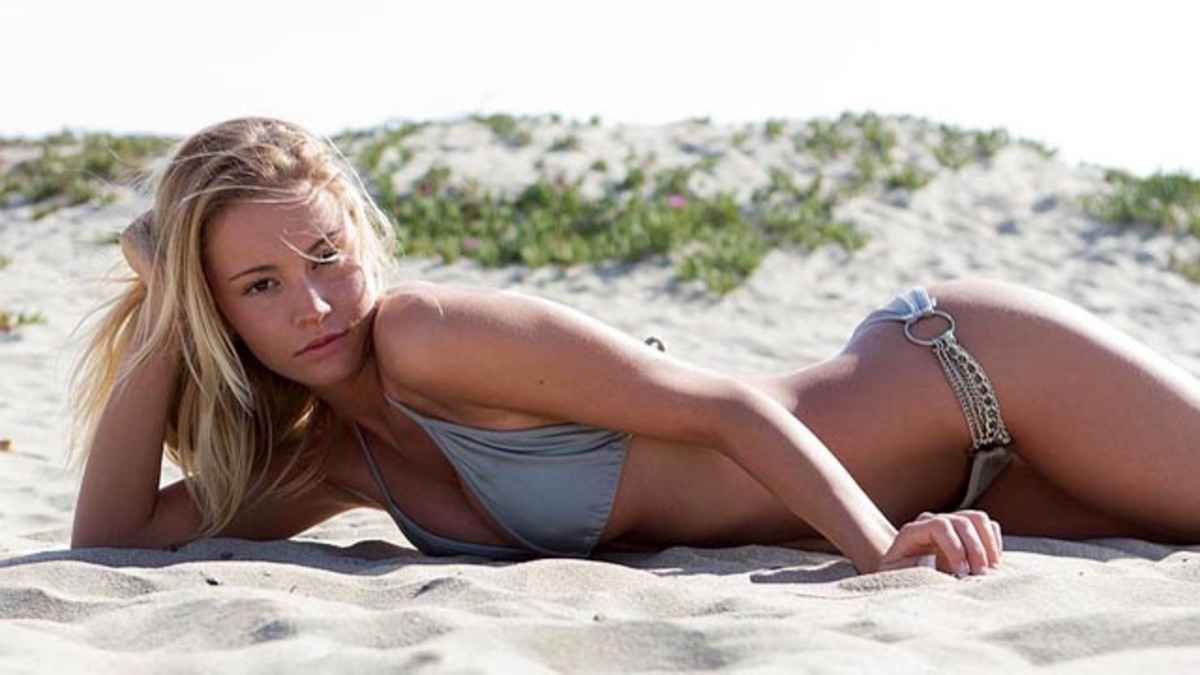 For access to exclusive gear videos, celebrity interviews, and more, subscribe on YouTube!