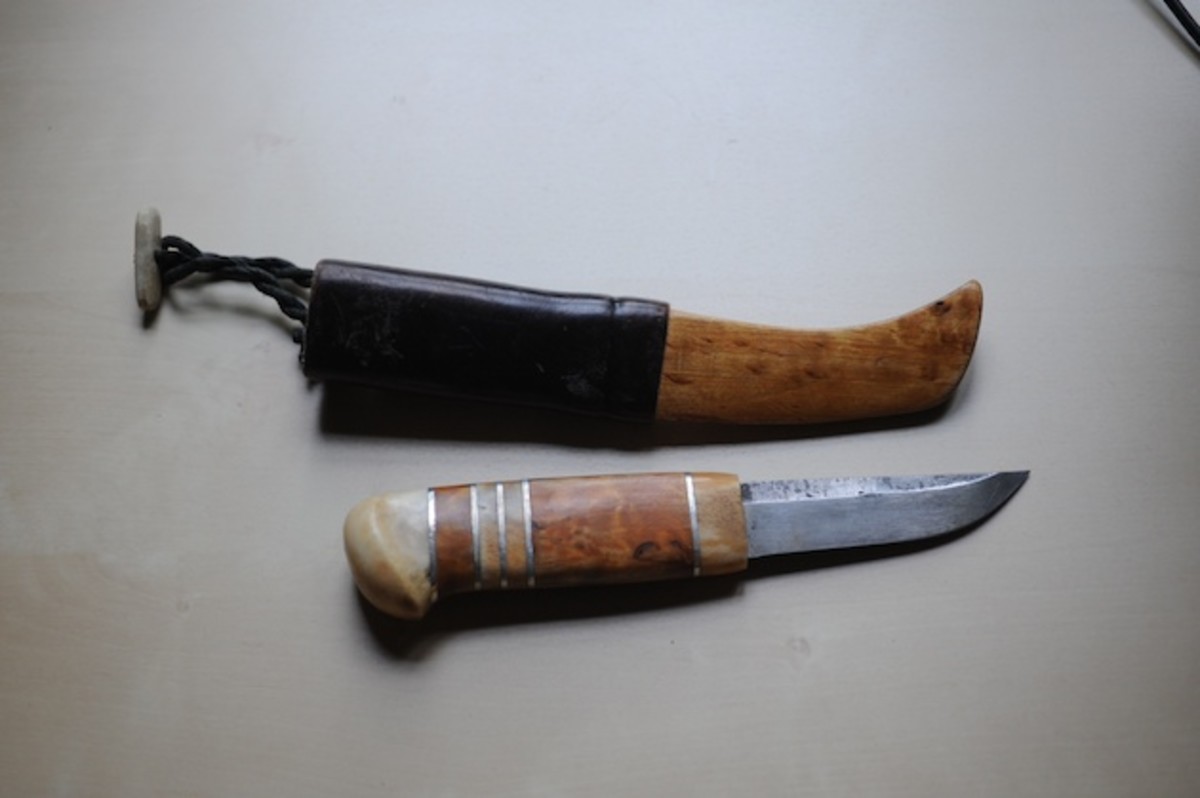 By Darren Bush
One of my most frustrating moments is when I reach for my belt to pull out a knife and slap my hip repeatedly, as if a knife would appear if I slapped harder. This happens often on Sunday mornings, as it is the only time I don't carry a small knife on my belt. Once I absent-mindedly put a knife on my belt on Sunday morning, and realized it half-way through the services. I quietly slipped it off and into a pocket so as not to terrify the locals.
The knife most often on my belt is a puukko, the national knife of Finland, if there can be such a thing. According to my Finnish friends, outside the big city of Helsinki, almost everyone, male or female, carries a puukko. The traditional puukko is diminutive, with a short, stocky blade that's almost always under four inches long and often shorter. The handle is traditionally curly birch, or sometimes rings of birchbark stacked like poker chips, slipped on the tang of the blade and carved smooth. There is no guard, as the puukko is not a fighting knife, yet it remains the one item on a Finnish soldier's uniform that can be non-standard. A puukko is a personal thing.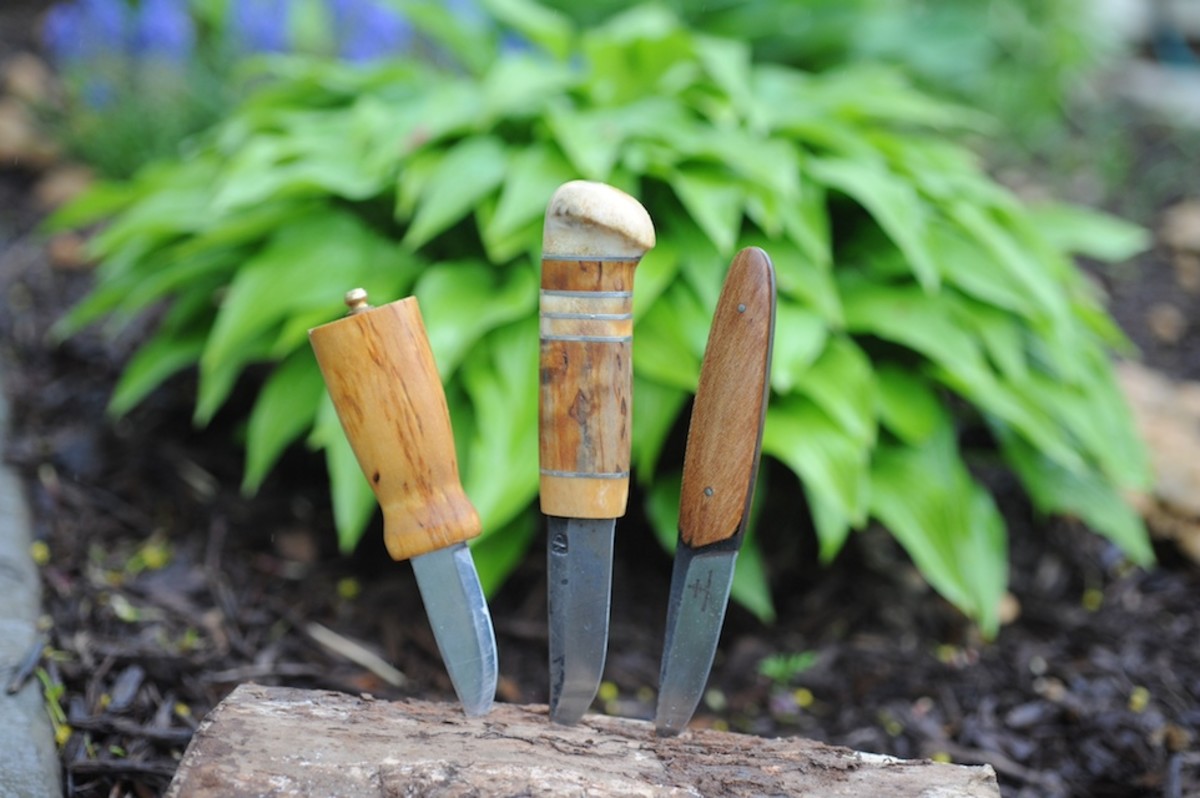 Other Scandinavians have their own similar knives, like the Norwegian's tollekniv. The puukko is not a knife for a person looking to compensate for anatomical deficiencies; leave that to the Bowie knife. But if you want a knife that can do almost anything, you need a puukko.
The short blade means the user has good control and leverage, so while it's useful for carving wood, I have also used it for splitting kindling by using as a wedge and pounding on it with another log. I've used it to carve tenons while working on rustic furniture when the tenon cutter gave up the ghost. I've used it to clean a fish, whittle a fork to spear said fish, and cooked the fish on a fire made with shavings I created with (wait for it) my puukko. It is the bushcrafter's sine qua non.
You gotta have one.
To be given a puukko is a great honor. I received such an honor fifteen years ago from a Finnish blacksmith as a thank-you gift. It has a hand-forged blade and a handle made from curly birch, reindeer antler and aluminum rings, which give the handle a modern yet traditional look. The sheath is a traditional puukko sheath, with a carved wood bottom and a leather top. It is a beautiful work of art. But it doesn't sit on a shelf. It is sitting on my left hip even as I write these words. Because a puukko is for using.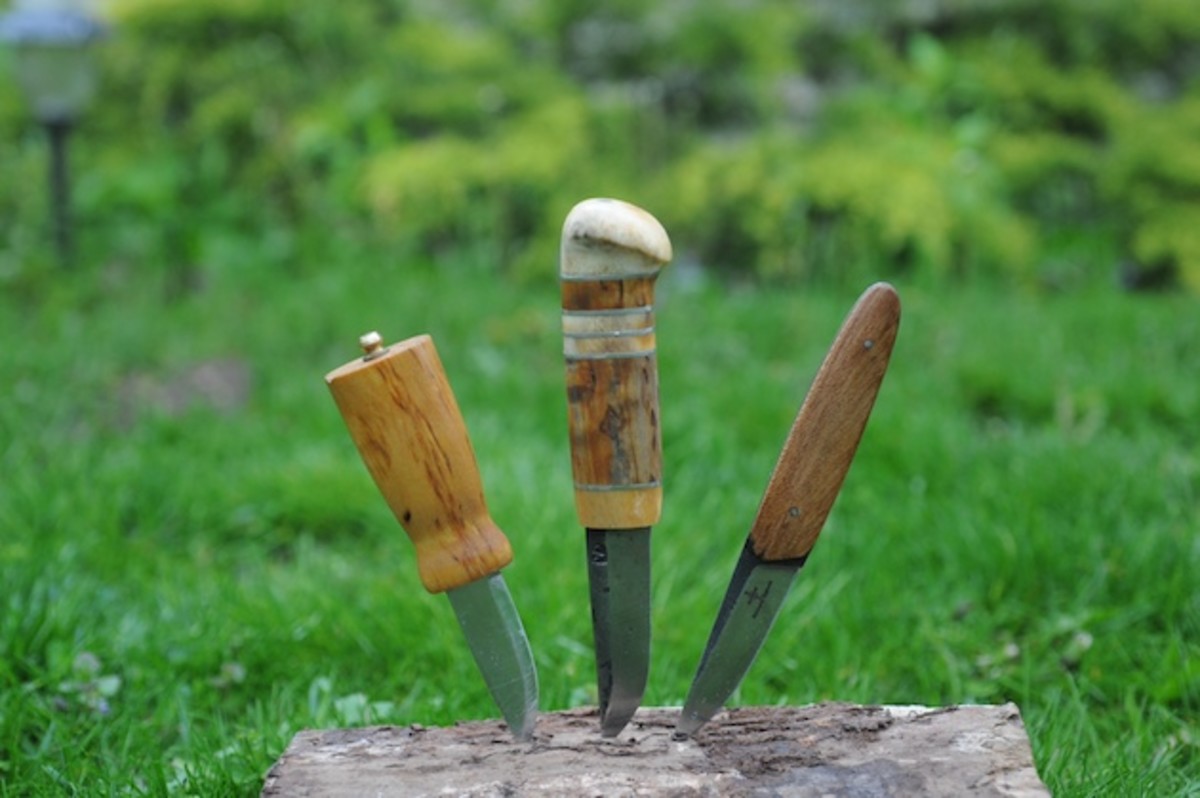 From all this hype, you might think puukkos are expensive. Sure, you can spend a lot on a custom-made puukko, but you can also buy a plastic-handled Morakniv for about twelve bucks, complete with a sheath. That said, a hand-forged puukko is a lifetime investment, for you and for your heirs. They just don't wear out. Since there is so much metal on them, you could sharpen them for a century and still have a lot to work with. For the price of twenty-five lattes, you can have a knife that will last long after the caffeine buzz has worn off.
You may be saying to yourself something silly, like "I already have [X] knives…" That might be true, but do you understand that everyone needs X+1 knives? If you're going to have a vice, owning more than one or two or twelve knives is a pretty benign one.
More Bushcraft from C&K
Bushcraft: How to Start a Fire with Flint and Steel
Bushcraft: The Case for Canvas
The article was originally published on Canoe & Kayak
For access to exclusive gear videos, celebrity interviews, and more, subscribe on YouTube!