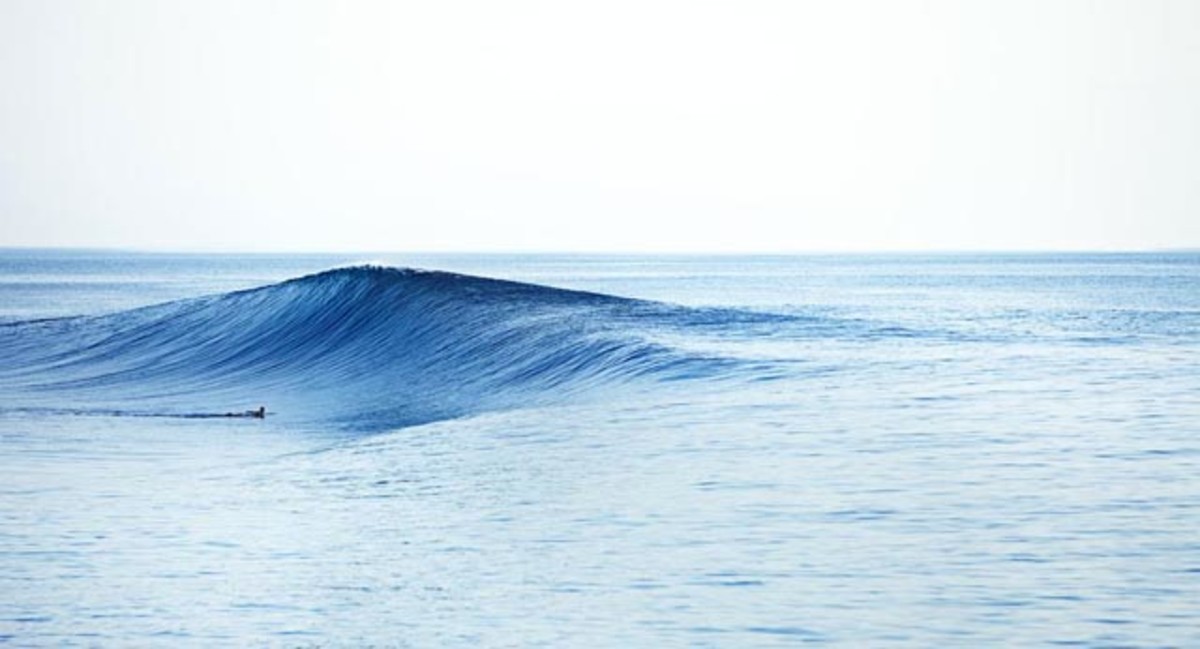 The Ultimate Surfing Dream For Sale – 41.5% of Kandui Resort Is Available
When the wave of your life looms up in front of you, will you spin and go and score the ride of a lifetime, or hesitate, pull back and live with the regret? A once in a lifetime opportunity exists to buy into the most idyllic surfing dream on the planet. Over the past eight years, Kandui Resort in the Mentawai Islands, Indonesia, has established itself as the world's greatest surf resort in the ultimate surfing playground.
Kandui Resort is set on 60 acres of absolute beachfront with one of the world's best lefts, Kandui, peeling down one side of the island, and one of the best rights, Rifles, down the other. Just to complete the dream scene, another three breaks are all within eye-shot – the fun and user-friendly reef/peak, Four Bobs, the inviting peaks of A-frames beckon and the fun and playful Karangbat Left.
It is the perfect tropical surf island outpost we all doodled as schoolkids writ large. Another 20 or more quality surf breaks lie within a 30-minute boat ride offering something for all abilities, in the most wave-rich region on earth, known fittingly as Playgrounds.
And the greatest thing about this outlandish surf fantasy come true is that purchasing this 41.5% share in Kandui Resort also stacks up financially as a sound business investment.
Since it opened in 2006, Kandui has enjoyed business growth every year. It now boasts a 2600-strong guest list, 12,500 contacts, 15,000 Facebook fans and a 50% return guest rate year after year. Healthy margins, consistent profits and a solid management team make Kandui Resort the envy of surf travel operators around the world. New partners also have the option of building their own home on the island for their personal use.
Kandui Resort has earned a stellar reputation throughout the surfing world for exceptional staff and service, headed by resort manager Ray Willcoxen. Known as "All Day Ray," for his marathon surf sessions, Ray sets the relaxed and welcoming tone at Kandui from the moment guests sit foot on the beach. Guests all comment on the warm and friendly vibe, the lengths staff will go to, to make their stay comfortable and enjoyable. A maximum of 18 guests at a time ensures a lack of crowds in the water, plenty of personal space and privacy on land when you want it, and a friendly social atmosphere to enjoy.
Intimate knowledge of the islands and local surf conditions mean guests are ensured the best possible waves in the region on every day of their stay. Guests are ferried to the surf via three well-appointed, shaded longboats, two tenders and a 39' power cat with 2 x 250 horse-power engines, perfect for all day cruising, surfing and fishing missions. Another 39' speedboat is used for guest transfers and emergencies. All carry first aid, safety, communication and emergency equipment, cool drinks and snacks. On most surf expeditions, a photographer or videographer records the action for guests.
Guest comments, testimonials and letters all tell a similar tale of surfers enjoying the waves and trips of their lives, of peak life experiences, friendships forged and unforgettable moments treasured.
Kandui Resort has featured in dozens of surf movies and surf magazine features, hosting many of the world's greatest surfers and filmmakers. The list of satisfied surf celebrities reads like a who's who of surfing, ensuring that the Kandui Resort brand is known and respected throughout the world.
Buying into Kandui Resort is an unparalleled lifestyle and business opportunity that offers the right surfer/investor a chance to truly live the surfing dream while reaping real financial rewards. In partnership with the existing ownership and management team, the future for Kandui Resort is bright. Premium surf travel is a fast growing market as an ever-expanding global surf population drives surfers to travel further afield to fulfill their own surfing dreams. Comfortable, quality, uncrowded and consistent surf destinations are extremely rare and nowhere in the world can match Kandui Resort's range of prime elements.
For more information on this unique opportunity to be a part of the world's most celebrated surf resort please contact:
Anthony Marcotti
Kandui Resort Owner and Booking Manager
629 Camino de los Mares #101
San Clemente, Ca 92673
+1.714.369.8121
www.kanduiresort.com
info@kanduiresort.com
For access to exclusive gear videos, celebrity interviews, and more, subscribe on YouTube!