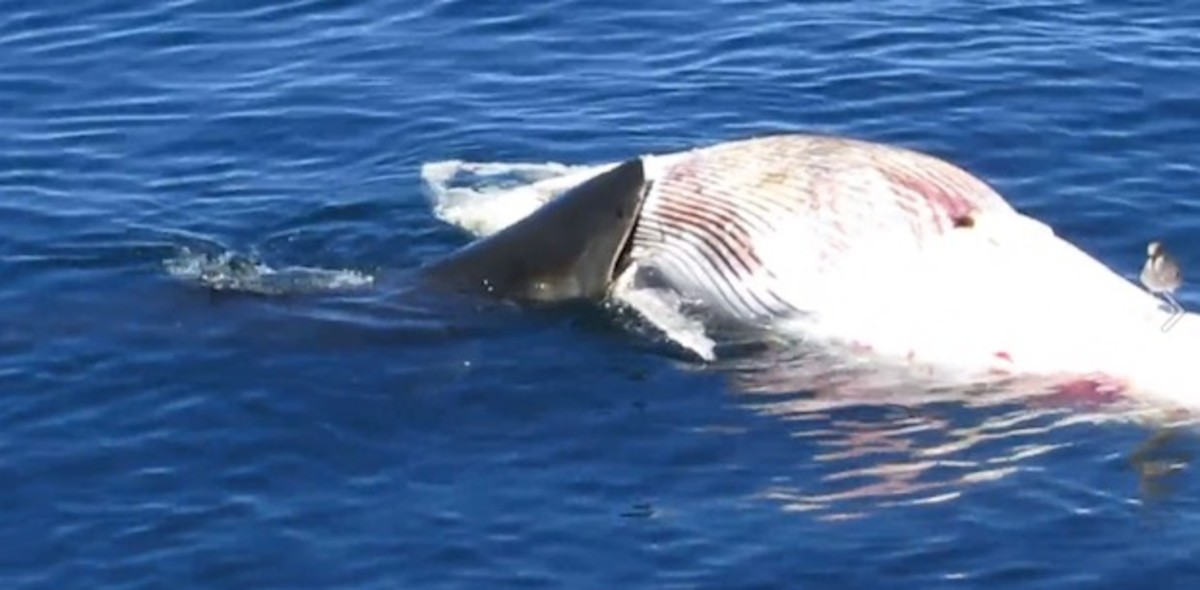 Boaters off the California port of Ventura were dismayed Sunday when they spotted a dead minke whale floating in the outer fringes of the Santa Barbara Channel. But they soon discovered that the decomposing carcass had become a feast for several sharks, including three great whites.
The extraordinary sighting was aboard a high-speed catamaran out of Island Packers, which delivers passengers to and from the islands within Channel Islands National Park and Channel Islands National Marine Sanctuary.
The passengers and crew were fortunate that the water was calm and ultra-clear, enabling fantastic views of a predation event that shows that very little goes to waste in the animal kingdom.
It's unclear how the minke whale died, but to sharks lured by the scent of its decomposing carcass, the whale represented sustenance for days, perhaps weeks.
The footage was captured by Andrea Mills, who works for Island Packers. It was stated on the company Facebook page that three white sharks and at least a dozen blue sharks participated in the banquet. The top clip shows the white sharks, and the bottom clip shows the more slender and colorful blue sharks.
As for the passengers, they've undoubtedly been busy sharing footage they captured with their cameras or smart phones. In all likelihood, this is a spectacle they'll never again witness.
For access to exclusive gear videos, celebrity interviews, and more, subscribe on YouTube!