While traveling to Iceland may seem like it's reached a peak, surfing there still remains mostly unexplored. While that's not for a shortage of people attempting it in recent years, it still is a sight to see when new photos or videos of surf exploits in Iceland unearth themselves.
Take for example filmer Ben Weiland's last effort with Tanner and Dane Gudauskas. "Earth" sees the crew travel to a camp and surf in a remote valley that is only accessible by snowmobile over a frozen fjord.
This is no joke. Cold water surfing is one thing, but camping in a place like that basically makes it extremely difficult to ever truly warm yourself back up — which can be incredibly dangerous. Relying on a campfire to warm yourself is a big risk, but one that seems to have paid off for this crew.
But Weiland is no novice when it comes to cold water exploits, as he was part of Chris Burkard's "Under an Arctic Sky" exploration/project. And there probably aren't two more well-traveled surfers than this two-thirds of the Gudauskas brothers.
Make no mistake though, it was about as remote as you can get when it comes to camping and surfing. As Dane says in the film, "You're basically out there on your own."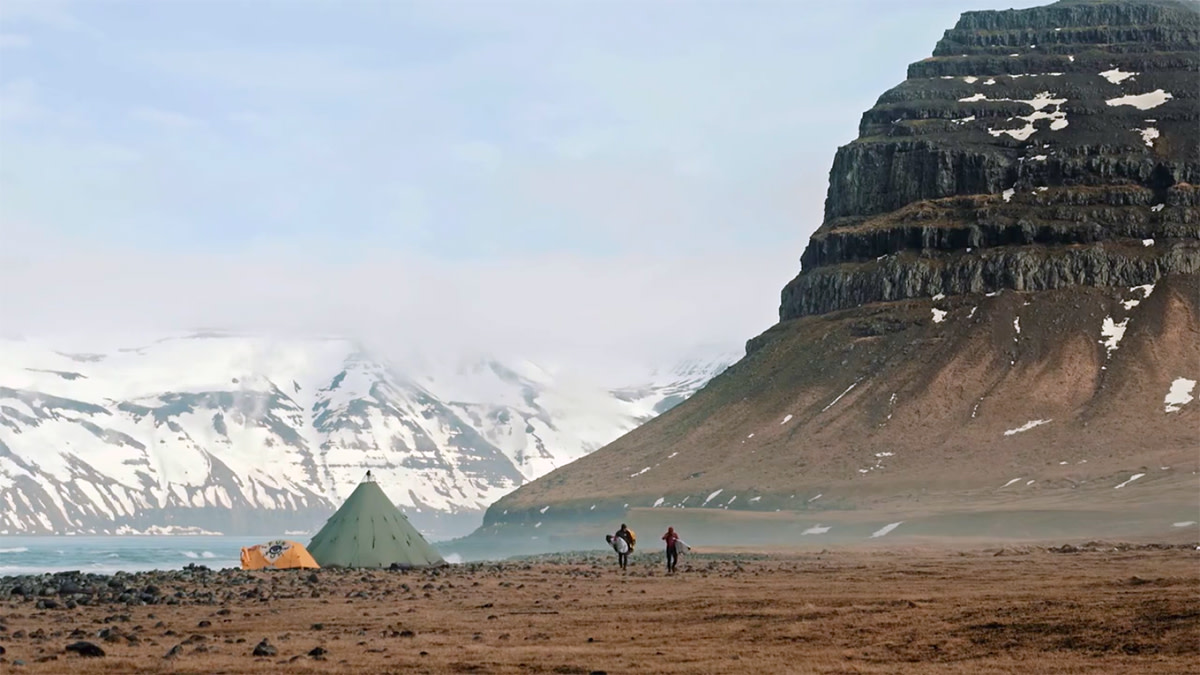 More from GrindTV about cold water surfing
Ben Weiland, from bedroom blogger to adventure filmmaker
How New Jersey winter surfing compares to Icelandic winter surfing
These are some of the coldest places on the planet to surf
For access to exclusive gear videos, celebrity interviews, and more, subscribe on YouTube!