The Rungu Juggernaut is an electric bike that its inventor says has all the off-road control of an ATV.
"I used to ride a budget mountain bike to the beach with my surfboard and found myself pushing the bike as much as I was riding it," Peter Godlewski, owner of Rungu, tells GrindTV.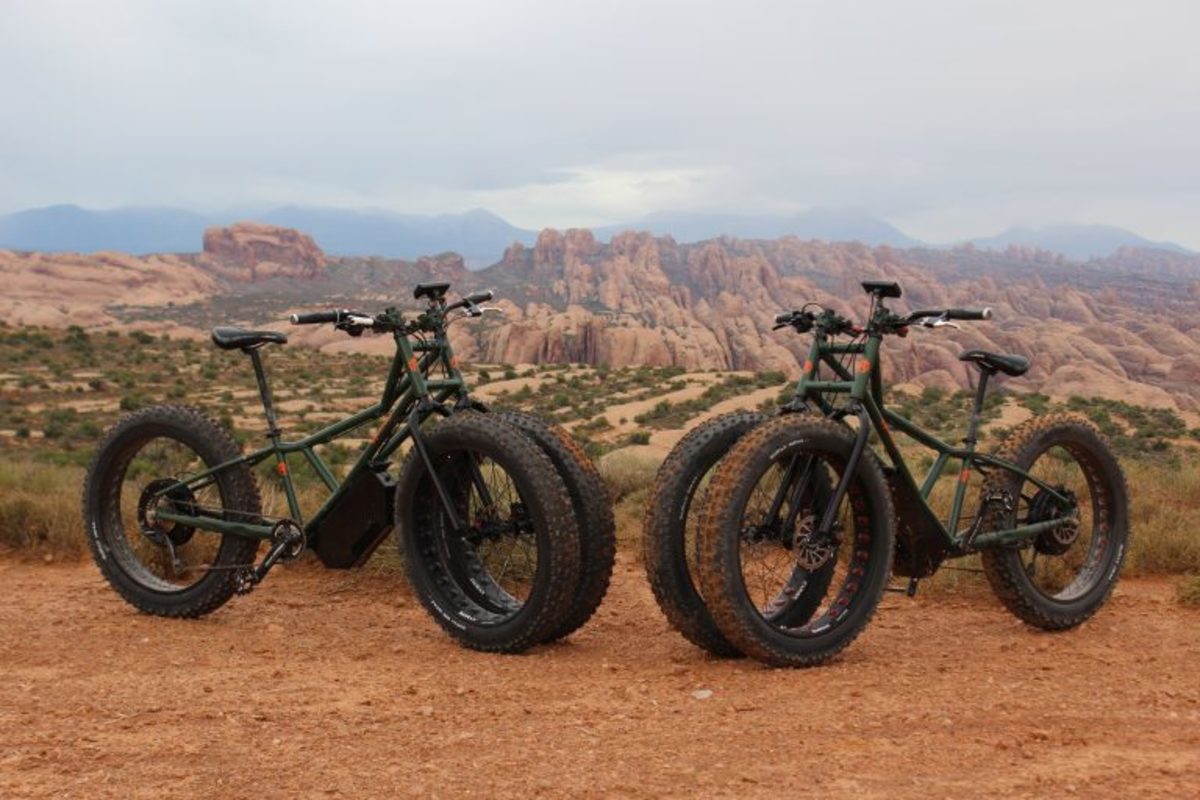 "About half the time it took to get to the beach, I was actually pushing the bike in sand or carrying it over obstacles. I figured that if there are Jeeps and other off-road vehicles that could overcome these obstacles, why not a bike?" he continued.
This was the inspiration for the Rungu which Peter describes as the first electric, all-purpose utility vehicle for personal use.
He decided on a the distinctive three wheels for a variety of reasons.
"When you try to turn in soft sand, even a fat bike will tend to wash out," says Godlewski. "The Rungu's second front wheel is a little to the inside of the rider's center of gravity and lets you turn without washing out like you do with a bike. All of this stability makes Rungu a great platform for carrying extra cargo, like surfboards and maintain control at higher speeds."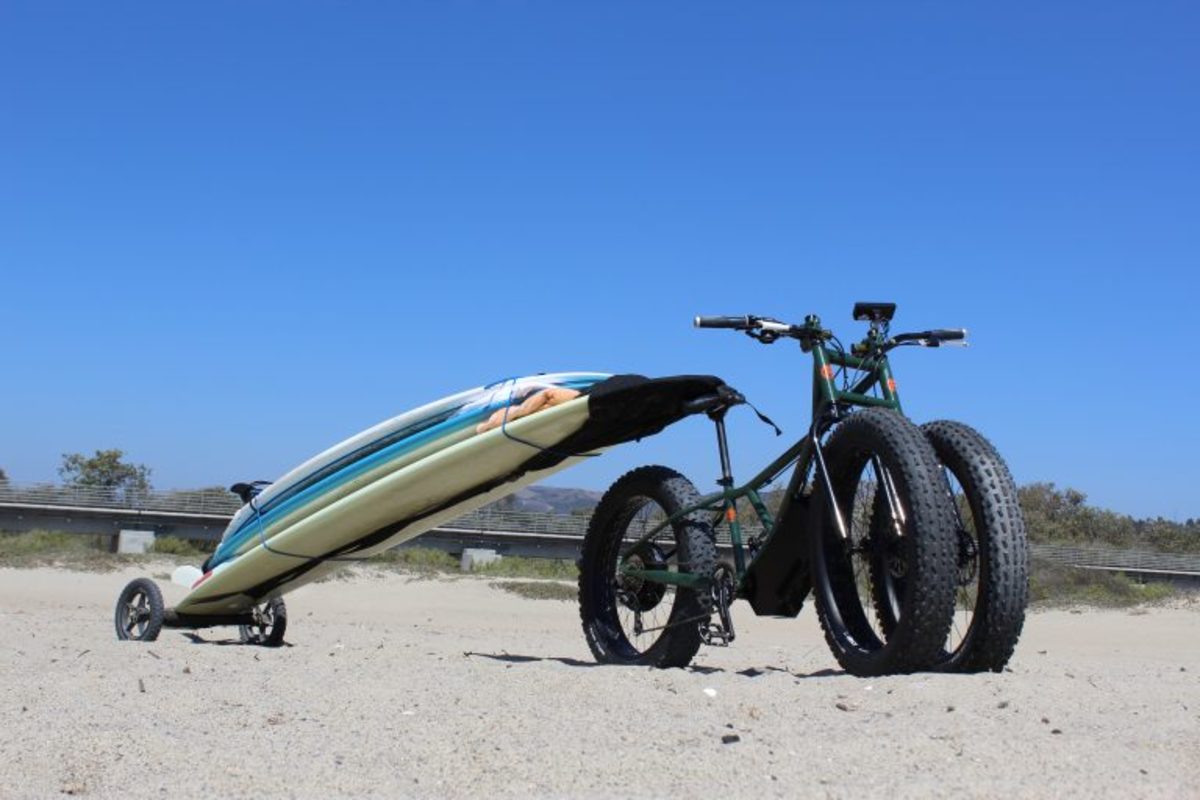 The addition of a 2,000W hub motor, powered by a lithium battery means that the Juggernaut is three to five times as powerful as most electric Fat Bikes.
"We worked out the challenges of the geometry of the trike and made sure that the motor would last in sand, salty air, snow, rain and desert," he says.
Godlewski sees the the bike as a genuine alternatives to ATVs, with the advantage of being easier to maintain, lighter and greener and with no need for an oil change. The bikes comes in at around 90lbs, which is light enough to carry on a bike rack.
"We are targeting individuals who are serious about using an e-bike as a means of transport for hauling gear through snow or sand, off road or on road," he says. "If you live in a small town by the beach, near a ski resort in the mountains or by a lake where standup paddle boarding is popular, distances are short, but parking a car or truck can be a hassle. Rungu offers a lower-cost and efficient way to get your adventure fix."
The Juggernaut currently retails between $4,300 and $4,600, although non-electric models are also offered if you prefer the classic pedal power.
More from GrindTV
Tips for storing all of your adventure gear in a tiny home
The Atlantic's best kept secret: A guide to the Azores
How to hike Virginia's Old Rag Mountain Summit Ridge Trail
For access to exclusive gear videos, celebrity interviews, and more, subscribe on YouTube!