Ever wonder if you can ride a BMX bike on a mountain bike trail? Seth Alvo of Seth's Bikes Hacks get asked that question a lot, so he figured he'd test it out. Before we get to the video, here's a quick picture of Alvo's testing to give you an idea of what's in store.
RELATED: Can a $179 Walmart mountain bike survive a double black diamond trail?
Alvo headed to Virginia Key Mountain Bike Park in Miami, Florida to tackle the Purple Haze trail on a BMX bike. It's an advanced trail and supposed to take three minutes on a mountain bike.
As Alvo explains, the bike does alright through the hard packed sections and structures, but it's near impossible in the soft stuff. And without brakes and fitted with much smaller tires, he's left to skid out in a twisty section when he's got too much speed.
So to answer the question, it's doable but probably not the best idea.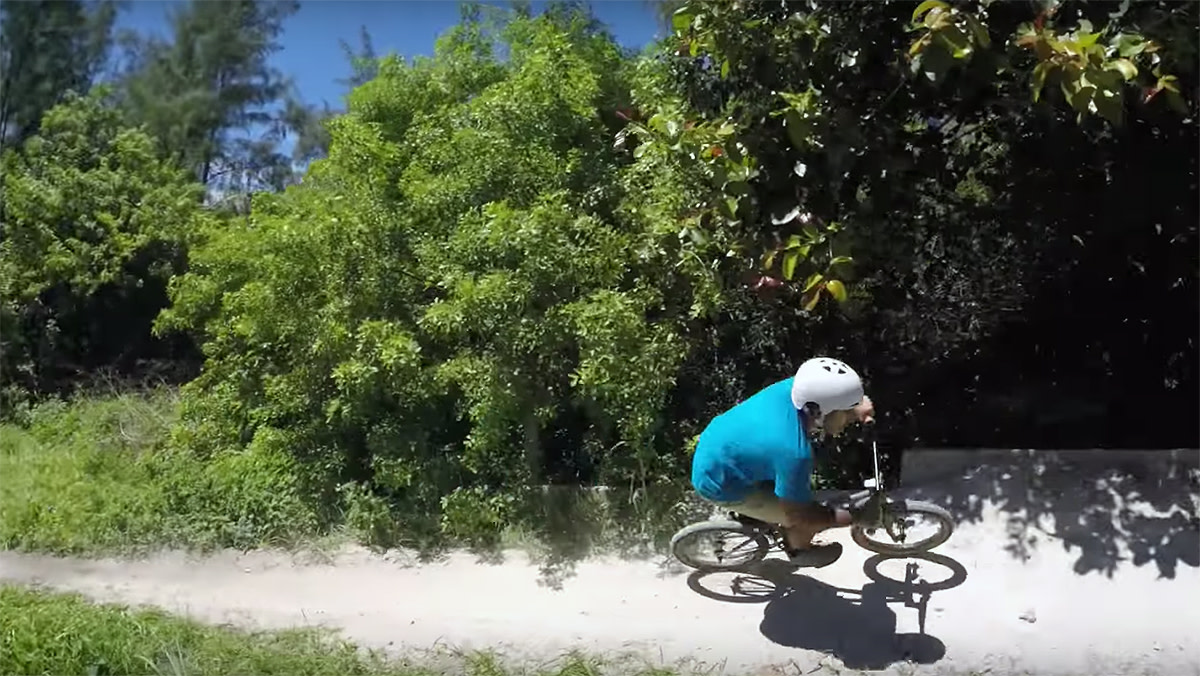 More from GrindTV
Here's your guide to getting lost in Redwood Country
Snow Biking joins the ranks of unique X Games events
Watch Mick Fanning, John Florence and more surf at 1,000 frames per second
For access to exclusive gear videos, celebrity interviews, and more, subscribe on YouTube!