In what may (hopefully) be peak hoverboard fodder, one man sought to find out if you could skate a hoverboard.
Shonduras (aka Shaun McBride) tried all kinds of weird contraptions as snowboards this winter to see if they'd shred, and now that it's warm for good, he decided to tackle the Internet's biggest obsession of the last five-or-so months.
RELATED: Stuntman rides hoverboard on the edge of Dubai skyscraper, but why?
So will a hoverboard shred as a skateboard? McBride finds some old lawn mower blades to use as a stabilizer for keeping the hoverboard together. They attach a set of trucks and wheels to it and McBride then brings it out to a skate park for the test.
It passes with flying colors, and he even gets an air out of the bowl on it. This might be the best use of these "hoverboards" that we've seen to date.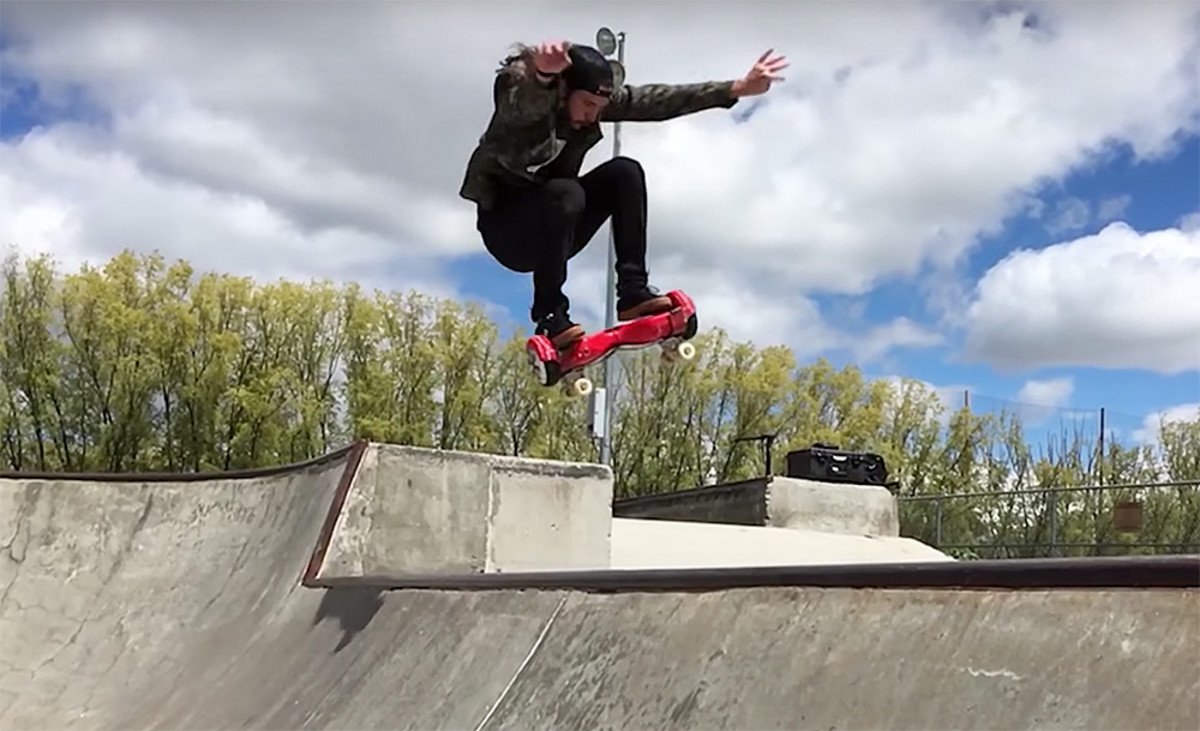 More from GrindTV
Watch what it's like to slide 3,900 feet down a ski slope uncontrollably
Snow is no match for Jeeps mounted on portable tread system
Car camping 101: How to sleep in your car this summer
For access to exclusive gear videos, celebrity interviews, and more, subscribe on YouTube!