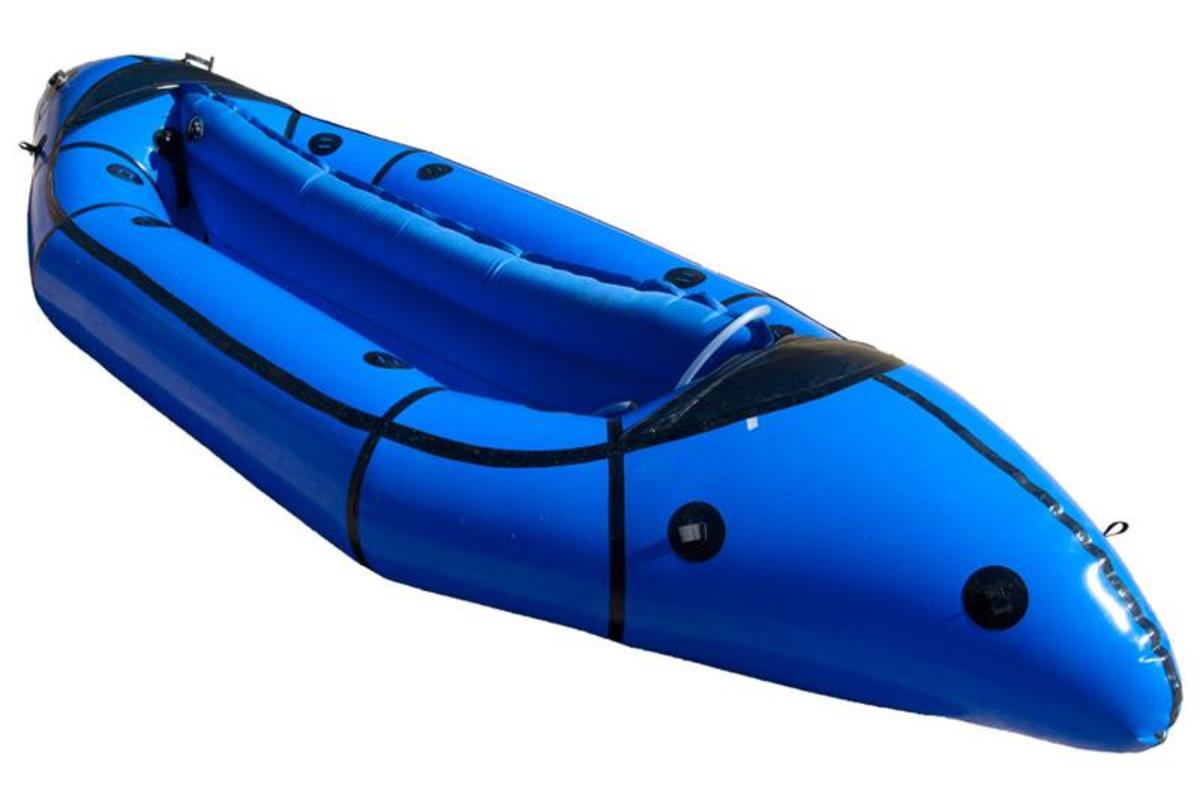 Alpacka Gnu
L: 9.8 ft, W: 3.4 ft; 8.9 lbs
from $1,250; alpackaraft.com
Nothing else looks like the homely gnu, an African antelope. This packraft of the same name is also an original: It's an inflatable two-man canoe. Between the pointed bow and stern is a removable airbag that inflates into a pyramid-shaped seat running down the center of the boat. The lofty perch creates a powerful paddling position – with our legs locked between the pillow and tubes we could lean way out to brace or make correction strokes. It's also comfortable. "Usually kneeling in a canoe kills my knees, but I didn't notice them once," said a tester. And the seat doubles as storage, with a waterproof zip turning it into a drybag (or it could be removed and large packs used as seats). On the water, testers loved this boat rocking it through big waves and holes, the extra volume in the pointed bow and stern and 41=inch width creating a solid combo of speed, stability and maneuverability. It's no slouch on flatwater either. With the center bag adding rigidity, a removable skeg improving tracking and two motors, it felt relatively speedy. Like all Alpacka's fleet, the raft material felt bomber (and it could be upgraded to a lighter, tougher option). Overall, this is a valuable new niche for packrafting: a capable, inflatable whitewater canoe that can go just about anywhere.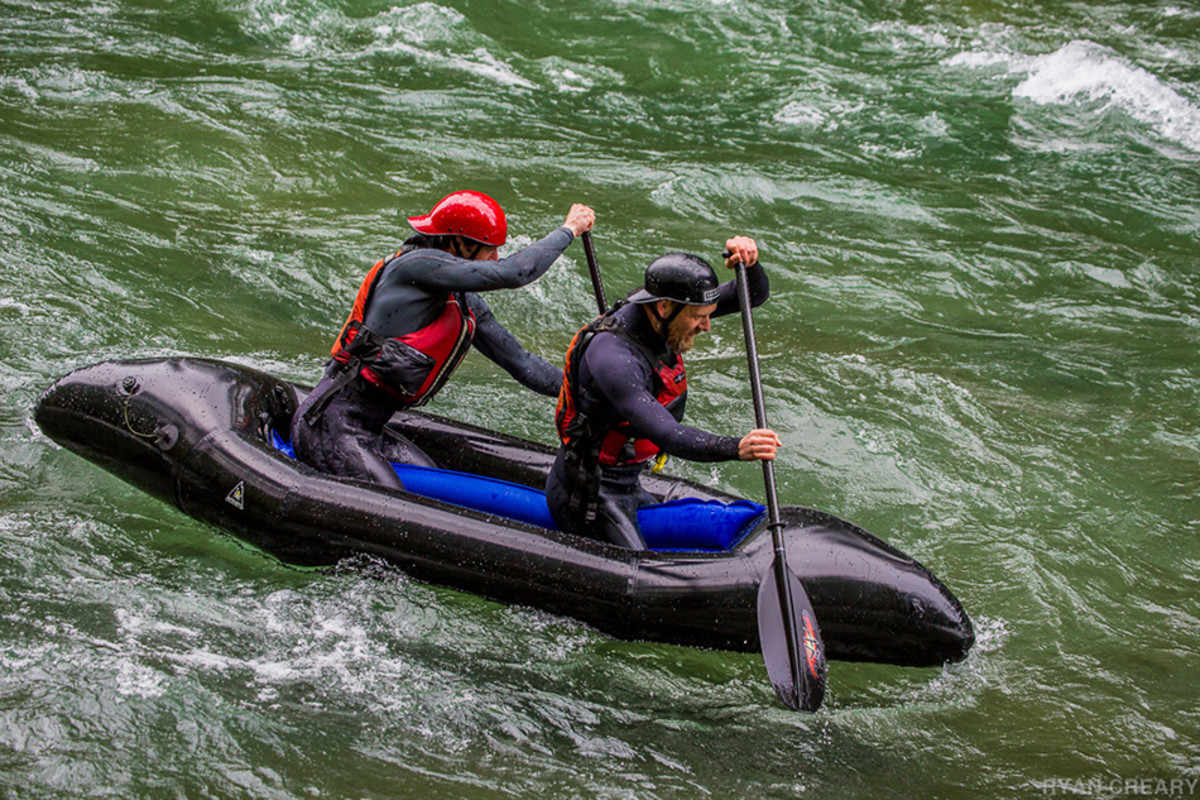 The article was originally published on Canoe & Kayak
For access to exclusive gear videos, celebrity interviews, and more, subscribe on YouTube!