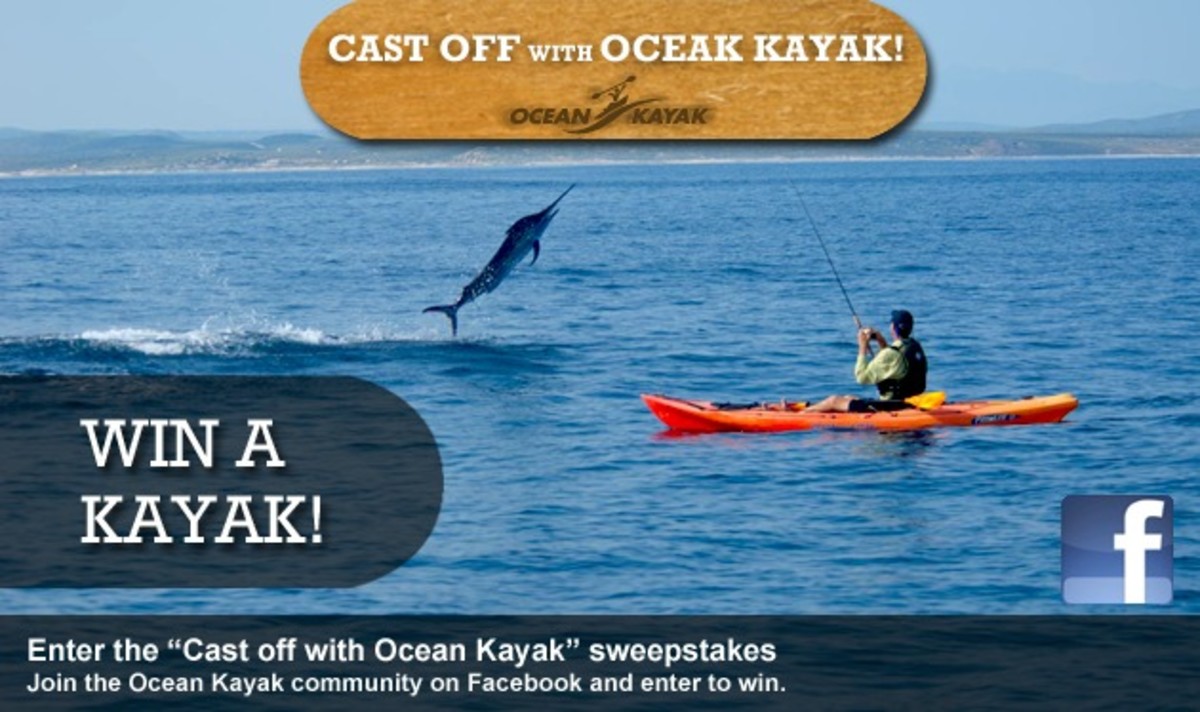 What's better than hooking into the fish of your life in some exotic location? Landing that lunkzilla from a brand new Ocean Kayak, that you won. For free.
That fantasy is slightly less far-fetched today, thanks to the "Cast Off with Ocean Kayak" sweepstakes, from now to June 15. The folks at Ocean Kayak have built out a slick kayak fishing destination finder, and coupled it with the kayak giveaway. (C&K is a promotional partner.)
The article was originally published on Canoe & Kayak
For access to exclusive gear videos, celebrity interviews, and more, subscribe on YouTube!