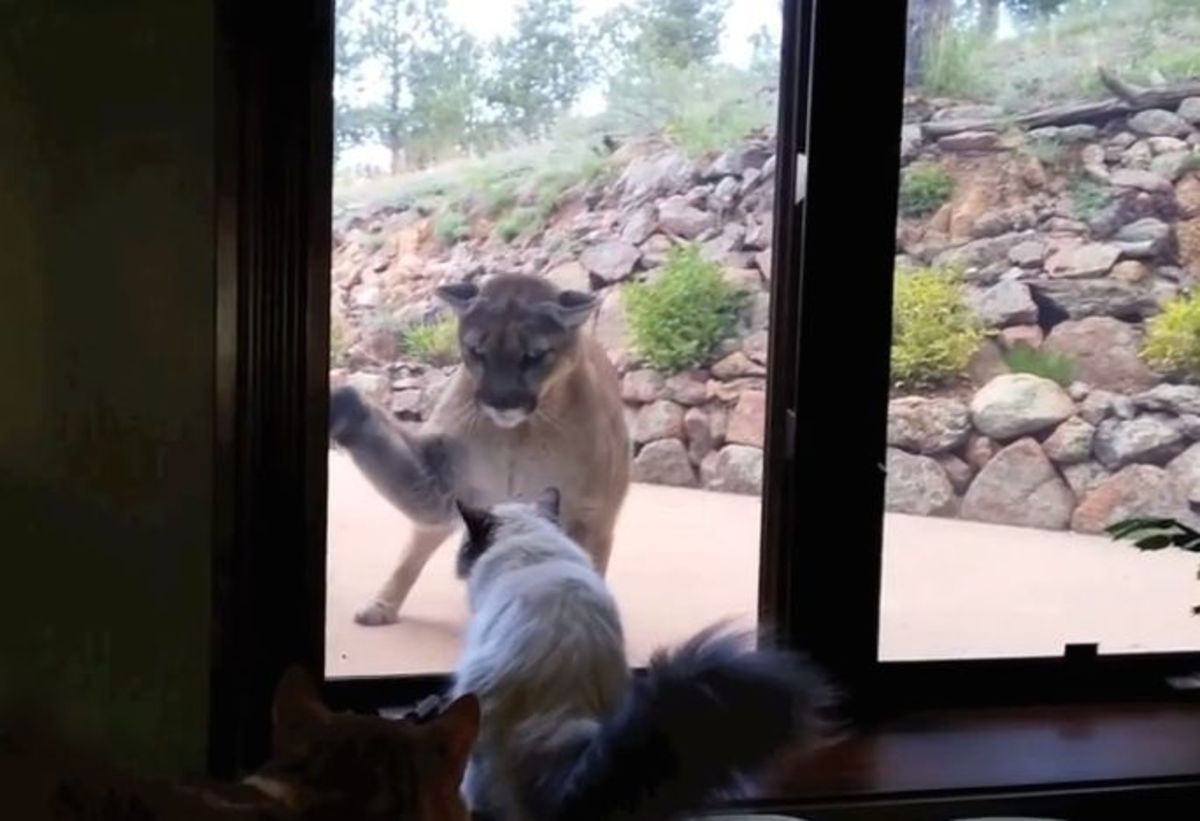 Tom Mabe, visiting friends at an undisclosed location in Colorado, found his cat face to face with a cougar, though thankfully a double-paned window separated them.
The hissing mountain lion and the unafraid house cat were amazing enough, but Mabe, being the comedian that he is, added a comedic comment to his panicked wife that makes this video absolutely priceless:
"Melanie," Mabe says.
"What babe," Melanie replies.
"Come here for a minute."
Melanie sees the mountain lion outside the window.
"Oh my God!" she says, adding quickly, "Where are the kids?"
"They're out in the back," Mabe says, nonchalantly.
"Tommy, are you kidding me!" she replies in a raised voice.
"Shhhh, you're going to scare the cat away," Mabe answers, before assuring his wife, "They're still in bed, they're still in bed. I'm just kidding."
"That is not funny," she says. "You about gave me a heart attack. Are you kidding?"
Mabe, who has a YouTube Channel dedicated to practical jokes, told GrindTV in an email that his wife was miffed at him at first, "but all is well."
And the reason he couldn't give a specific location?
"They're in the process of selling their home and they do not want to scare off any potential buyers," Mabe said of his friends.
More from GrindTV
Riding the latest electric skateboard by Boosted
Make ours a double: The 'Surfer's Martini'
RED and SURFER kickoff REDirect Surf 2015
For access to exclusive gear videos, celebrity interviews, and more, subscribe on YouTube!