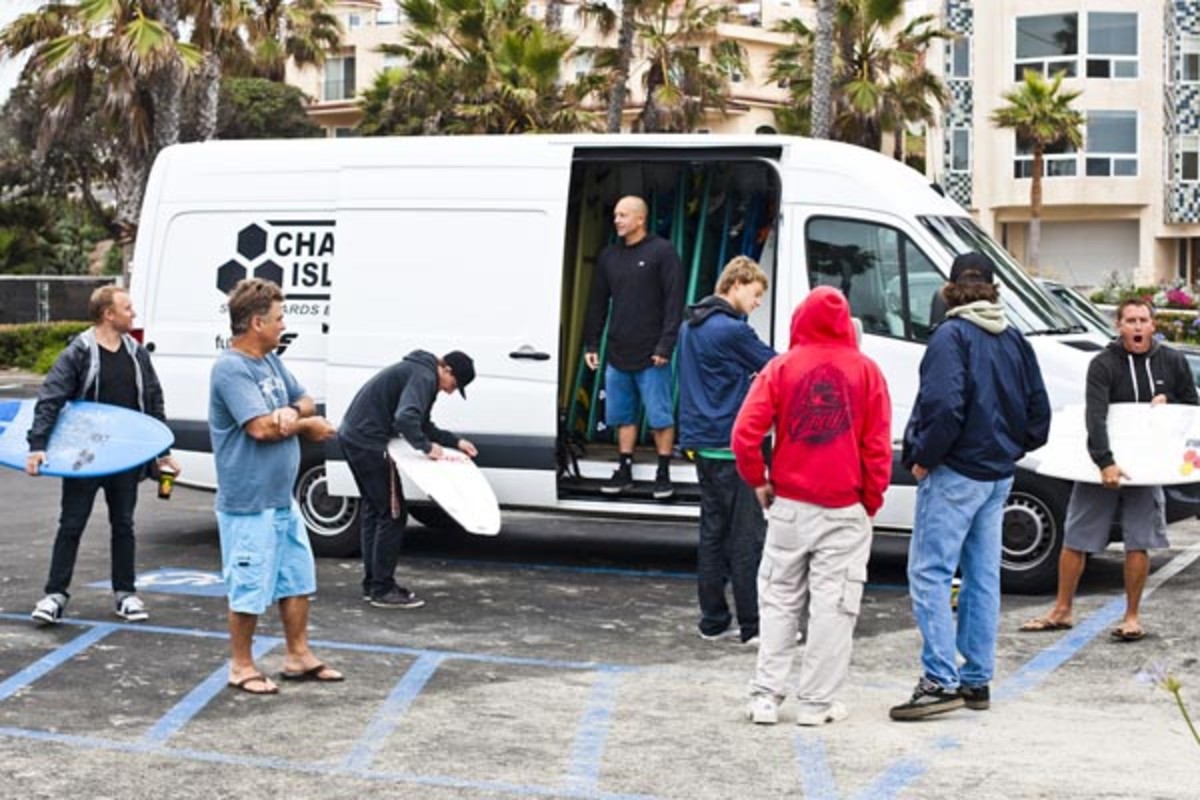 Channel Islands Demo Day
This morning in Oceanside, we met up with the good guys from Channel Islands to try out a few of their new surfboard models. The waves were waist high and a south wind was hacking it up pretty bad, but in the interest of servicing our readers, we manned up and paddled out. Below you'll find a few notes on the different boards we tried. Stay tuned to cisurfboards.com for more of these grass roots demos, matter of fact, there's one in Newport this weekend. See the flyers at the bottom of the page for West Coast and East Coast demo dates…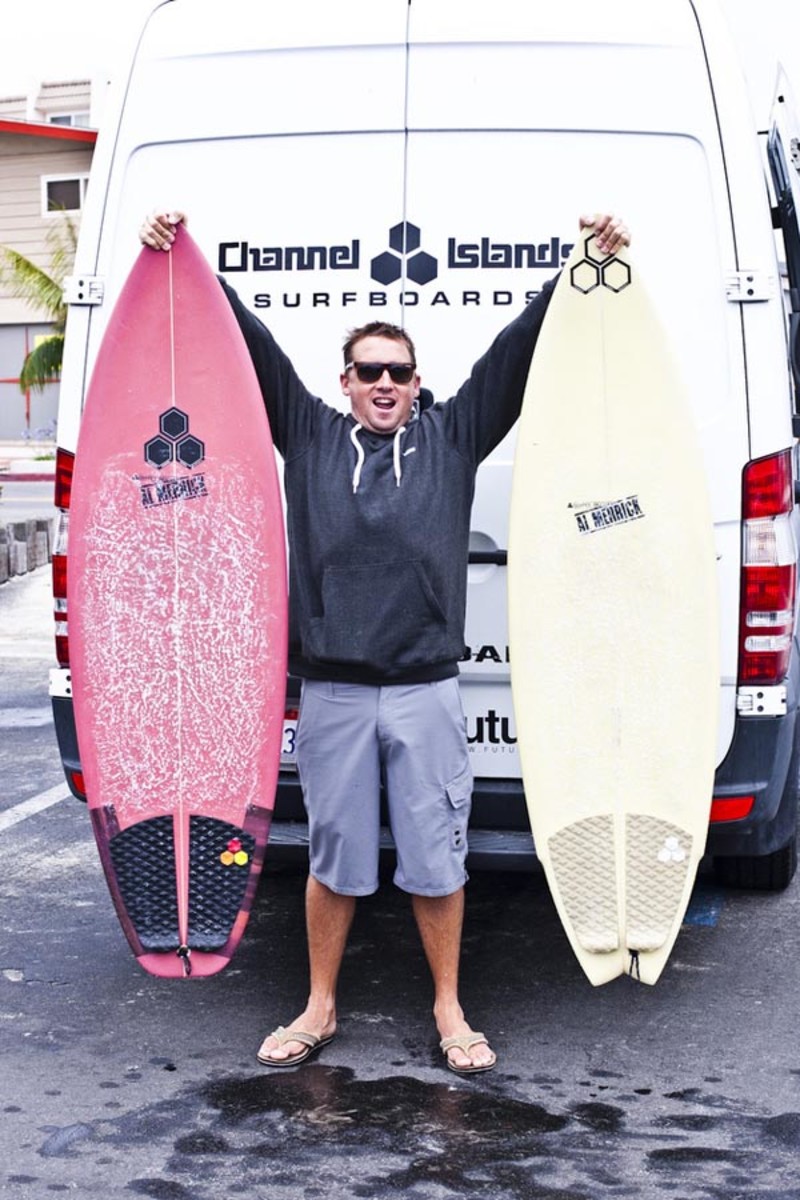 I rode two boards today; a 5'8" Dumpster Diver and a 5'9" Warp inspired by Shaun Tomson. I think I was the last guy in California to try a Dumpster Diver (the board Dane Reynolds made cool). While I like the premise of the board (short, wide, and made for small waves) I didn't like how it rode. To me it felt like it pivoted in the middle of the board and was kinda sluggish. Apparently they are made for surfers who surf off their back foot (like Dane) and not guys who lean forward when they surf, aka a "front footed surfer" like myself.
After ditching the Dumpster Diver, CI's Dave Downing recommended "The Warp." It felt much better under my arm (an unscientific yet perfectly reliable methodology) and rode pretty good in the windy, waist high surf on tap at Buccaneer Beach. Designed by 1978 World Champion Shaun Tomson, it's made for old guys who still wanna rip. Although it was only 5'9" there was enough hidden thickness and width that it paddled well and was able to make it through flat spots. Although the bottom third of the board looks like something out of the 80s, all the bells and whistles are on the bottom making for a high performance stick with the distinguished gentleman in mind. Two thumbs up.—Justin Coté/Editor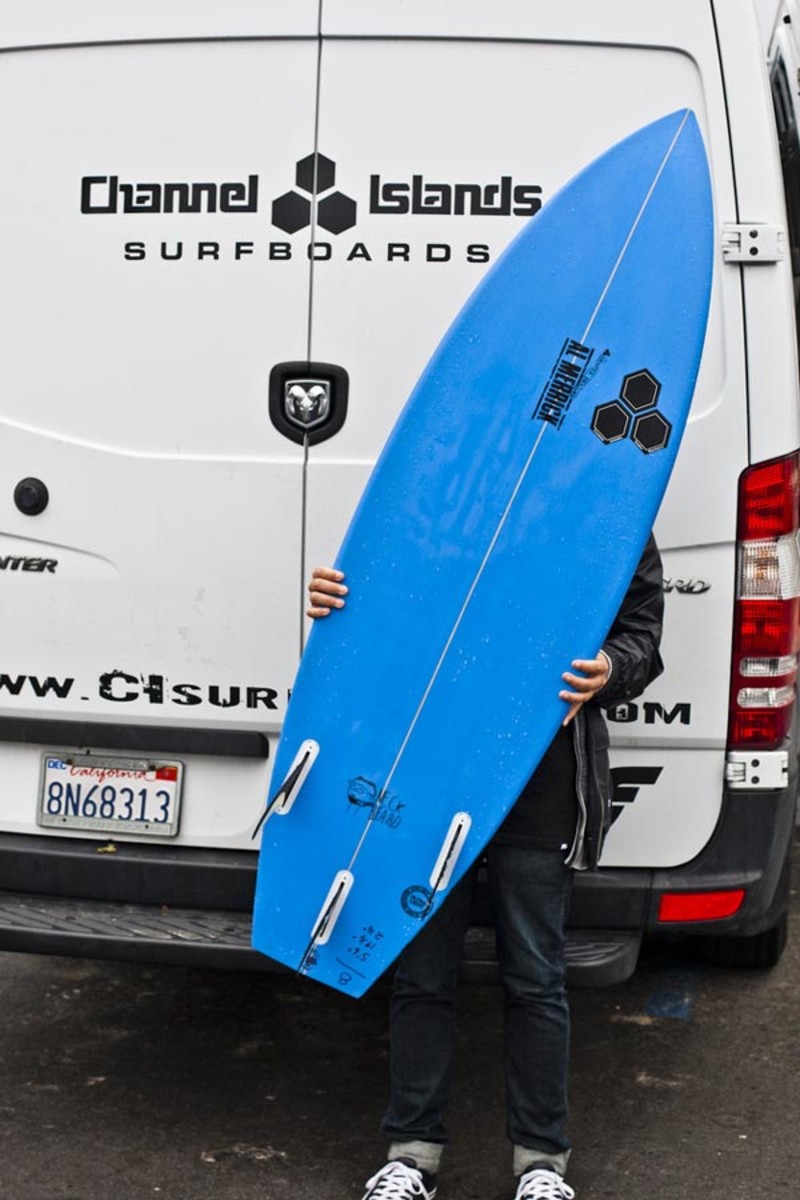 5'4 x 19 x 2 1/8 "Neck Beard"
Yes, I'll admit it: I picked this board to ride because I am a Dane Reynolds superfan. I was actually surprised that such a weird looking board went so well. It was super fast down the line and the hard edge of the oversized tail dug in nicely on bottom turns. Kicking the tail out on top turns wasn't as easy on this board as Dane makes it look, and a few times on the take off, the board held back just a bit before getting an initial burst of speed. I did an air on this board and made it, which is rare for me these days, but felt good for my self-esteem. I bet a few more sessions on this thing would help get it wired, and if I really applied myself, I could do a few more airs on it—that would be cool. Truth be told, I am jumping on the Neck Beard bandwagon immediately. Watch out Dane; I'm coming for you, bro.—Chris Coté/Editor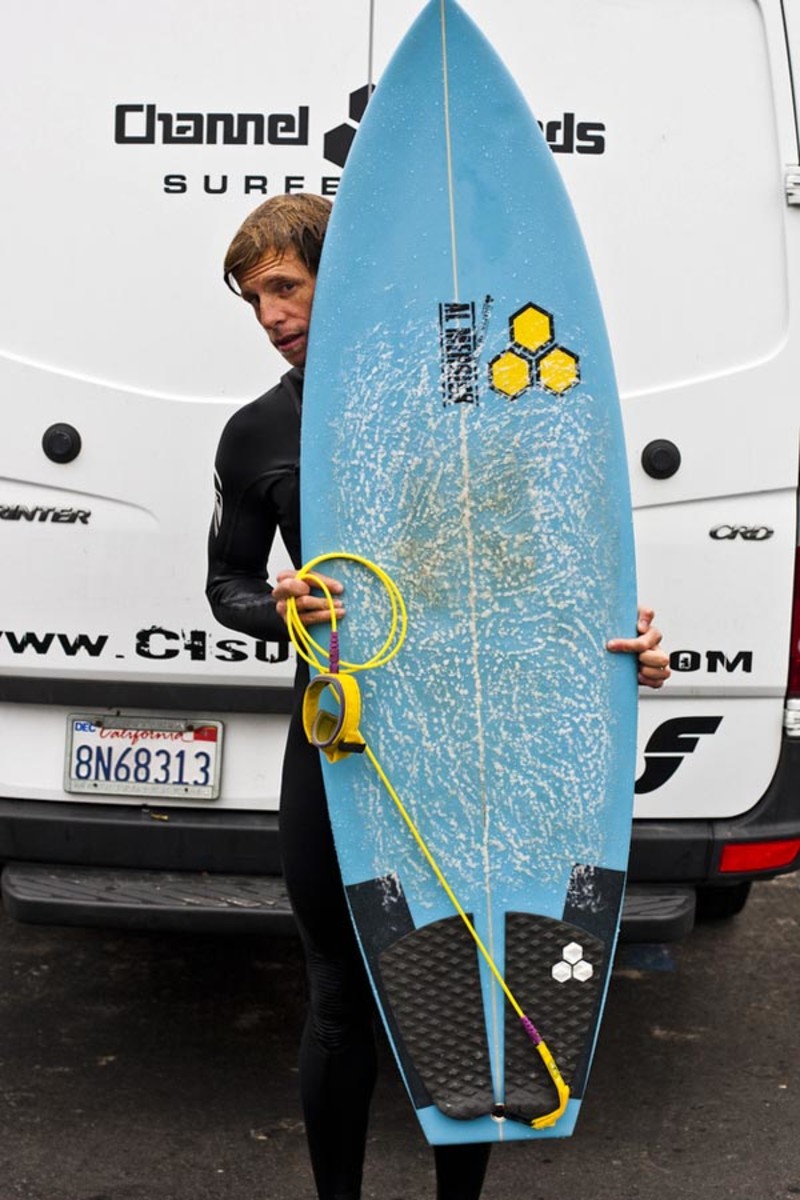 Channel Islands "Neck Beard" Model
5'7×19 1/2×2 5/16
Likes:
-Made me feel like Dane Reynolds
-Drivey
-Paddles like a 9'0" log
Dislikes:
-South wind
Regards,
Garrett Turk/Sales Guy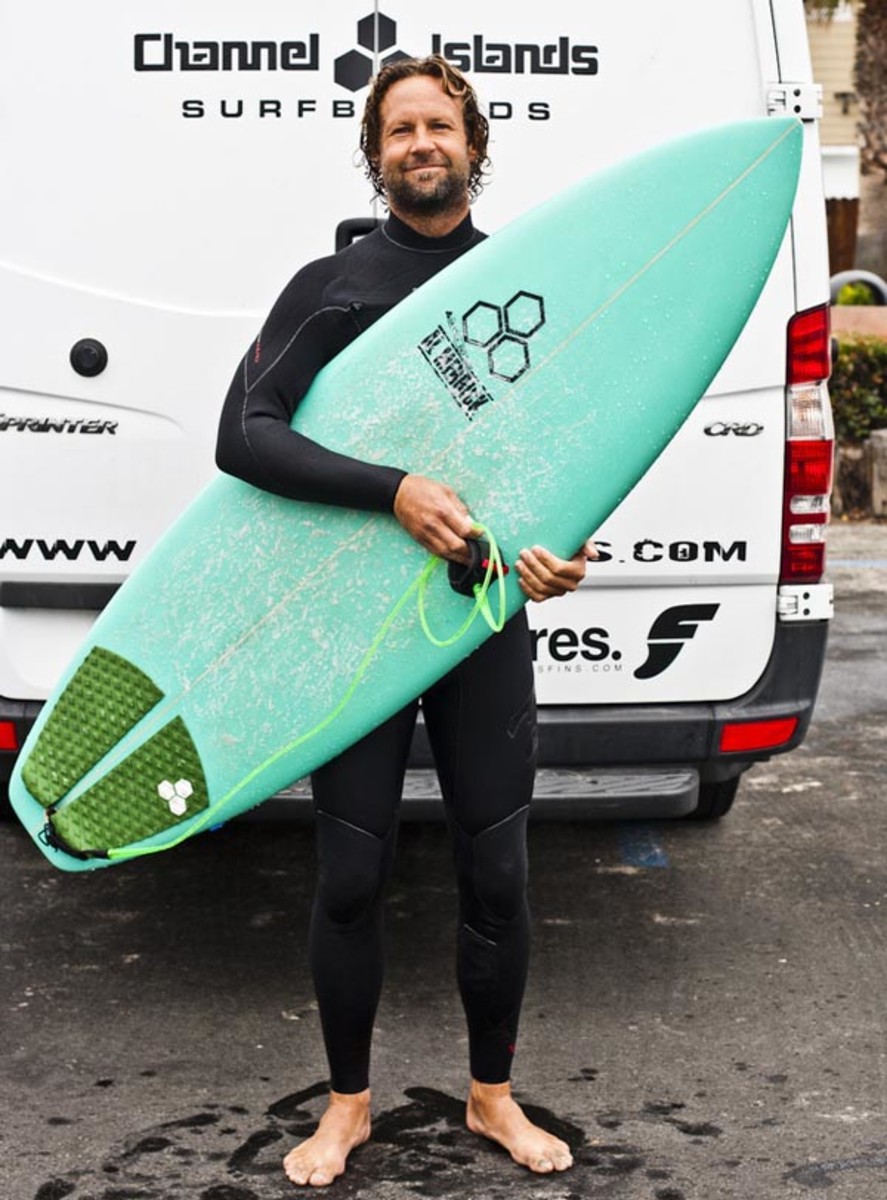 I tried the 5'10" Motorboat (my regular board is a 6'2") and it lived up to its name! My first wave was a little soft but the Motorboat blazed down the line and made the section that I otherwise wouldn't have. It was a little hard to work in the pocket, kind of squirrely, but on my second wave I got a backside speed floater and it set me up for a close out turn that stayed in control. With a little more time in the water on the Motorboat you could figure out how much you can push it in the pocket without skipping out. This board is the perfect soft wave crutch, which is useful since 80% of the time I surf it's in soft waves.—Charlie Anderson II/Sales Guy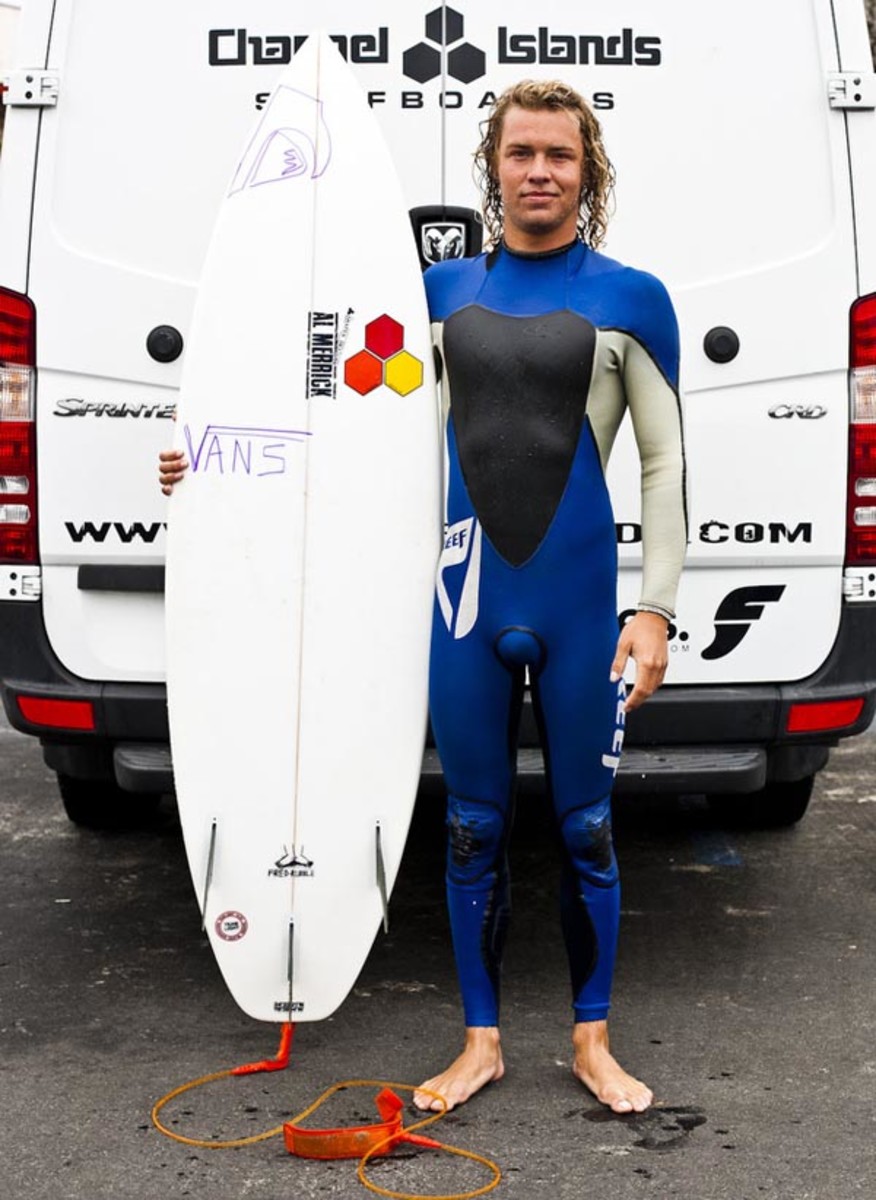 5' 11" x 19" Fred Rubble (epoxy blank)
This board was different from any board I've ever surfed. It was super responsive; once I found the sweet spot the board would travel through flat sections easily and also could go vertical in the more critical sections. Its epoxy and super lightweight (Dane said it was too light) so I could really see my surfing improving if I were to get one of these. I was stoked to ride that board—it was so fun!
— Max Action Gardenier/Grom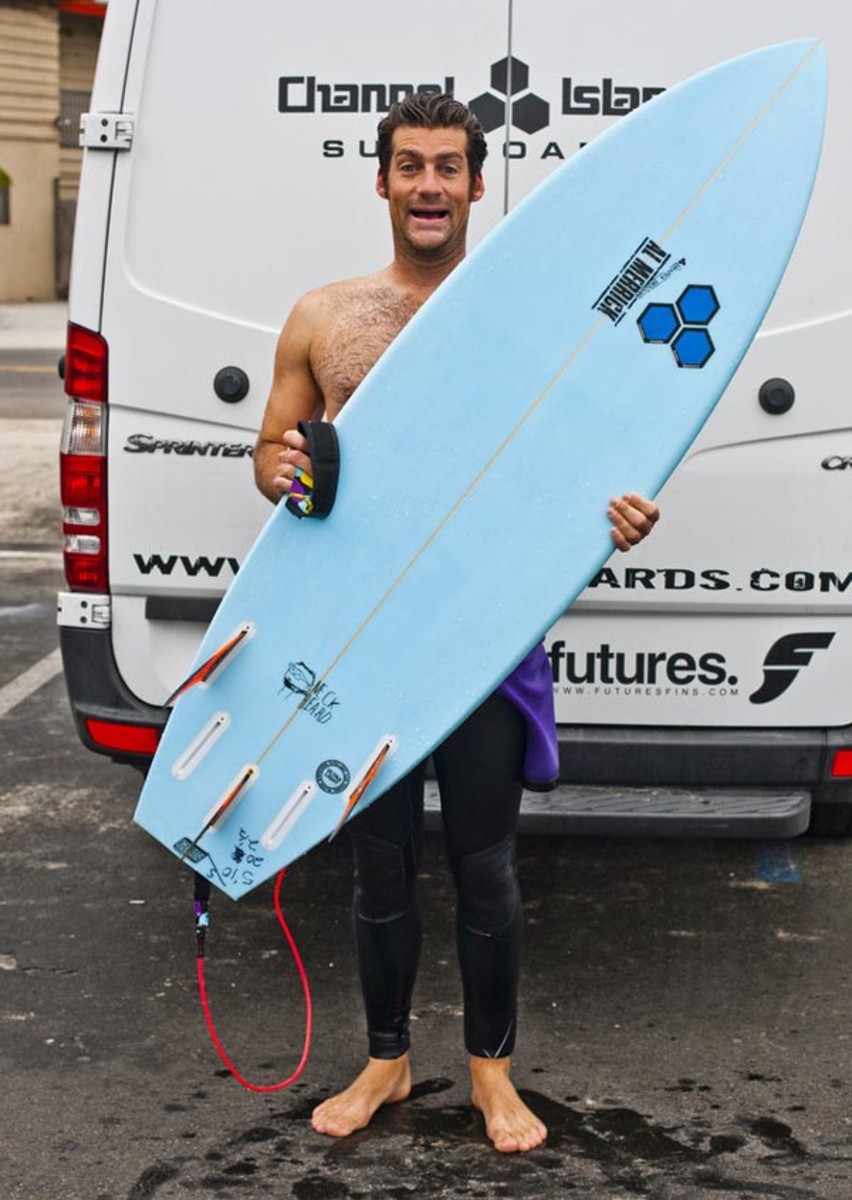 I was stoked on my 5'10" "Neck Beard." Considering the waves and me having a shocker, that thing got up and went. Super drivey off the take off on sloppy, fat, Buccaneer Beach chop. I can only imagine how epic that thing goes in good, chest high surf. Waves: too thumbs down. Channel Islands' Neck Beard: two thumbs up!
—Matt Sim/Sales Guy
Channel Islands' "Fred Rubble" Model (polyurethane blank)
I liked how it held up in the pocket and how it kept control on the wave while I still could unleash the beast on my fiery backside slashes. Even though the waves sucked it still produced turns worthy of my ripping. All around it's a sick board—I definitely want it on my board rack.
—Charlie Anderson III/Grom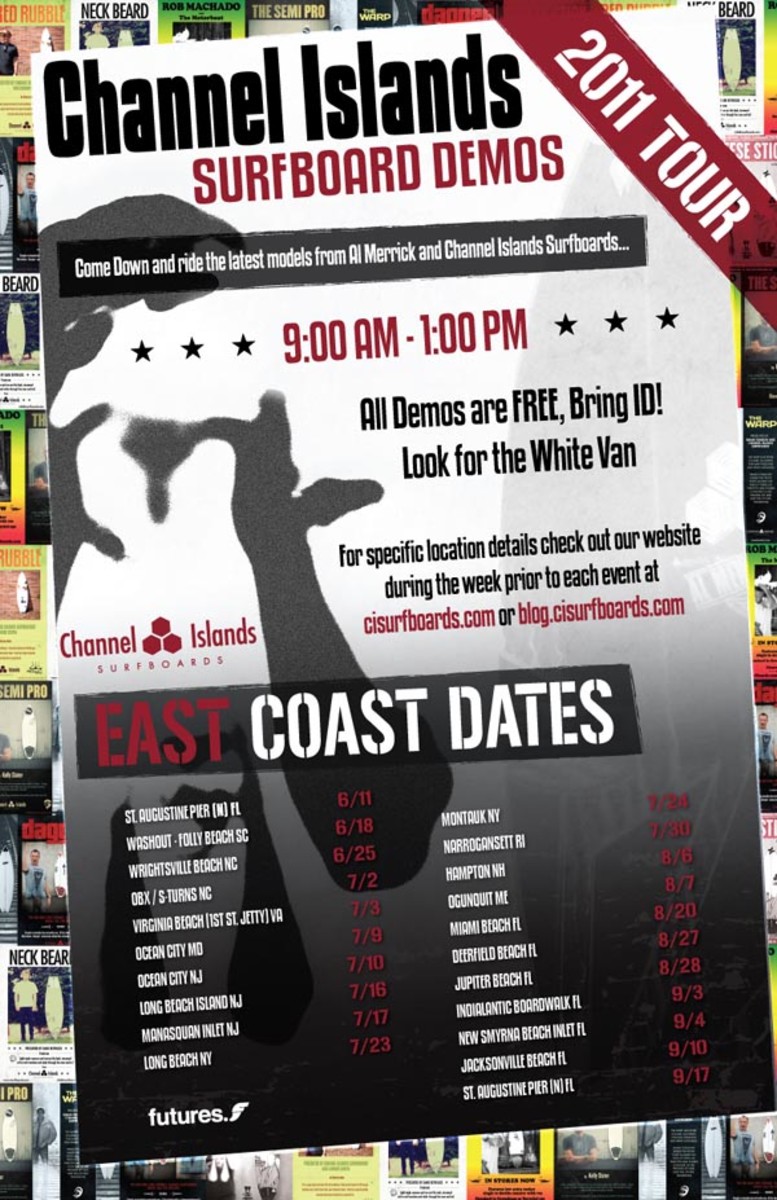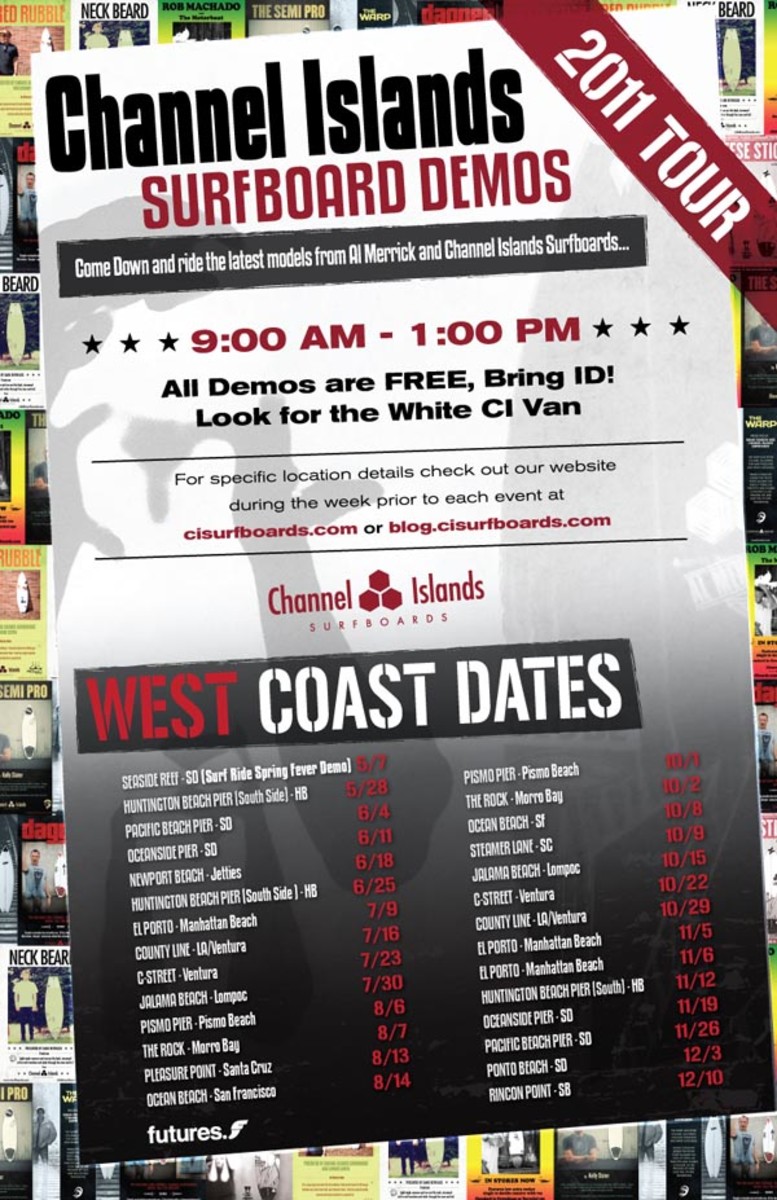 For access to exclusive gear videos, celebrity interviews, and more, subscribe on YouTube!