Back in 2013, kayaker Rafael Ortiz had been training and planning for three years in an attempt to make the first descent of Niagara Falls. Ortiz eventually assessed the situation and decided it was a death sentence.
While that decision may seem like a standalone, it most certainly was not. A new documentary releasing this July, "Chasing Niagara" is about that three-year journey that took Ortiz and his crew to the ends of the Earth in preparation for what would have been the biggest kayak descent ever attempted.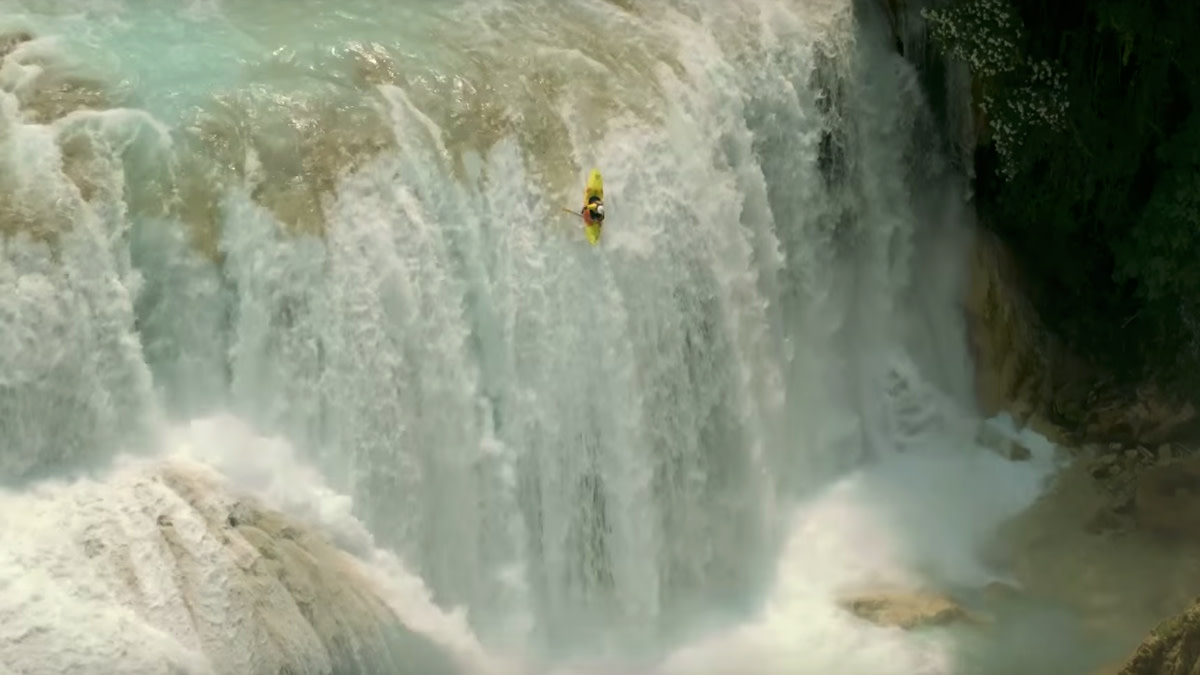 In an interview by Variety with filmmaker Rush Sturges and Ortiz himself, there is a lot of insight into the decision and the process of the documentary. The two focus on how this was about reining in the big attempts that the action sports world is demanding these days and they ultimately chose life over death.
A chilling thought that should certainly resonate within a world where everything must go bigger, higher and faster, "Chasing Niagara" will certainly offer a different perspective that we should all take into account in this "historic first"-hungry age. Check out the "Chasing Niagara" website for show dates near you.
More from GrindTV
Watch Beefy the bulldog skateboard in new Dinosaur Jr. music video
Kelly Slater gets (really) personal in rare interview
Courtney Conlogue, Ryan Dungey to star (naked) in ESPN Body Issue
For access to exclusive gear videos, celebrity interviews, and more, subscribe on YouTube!