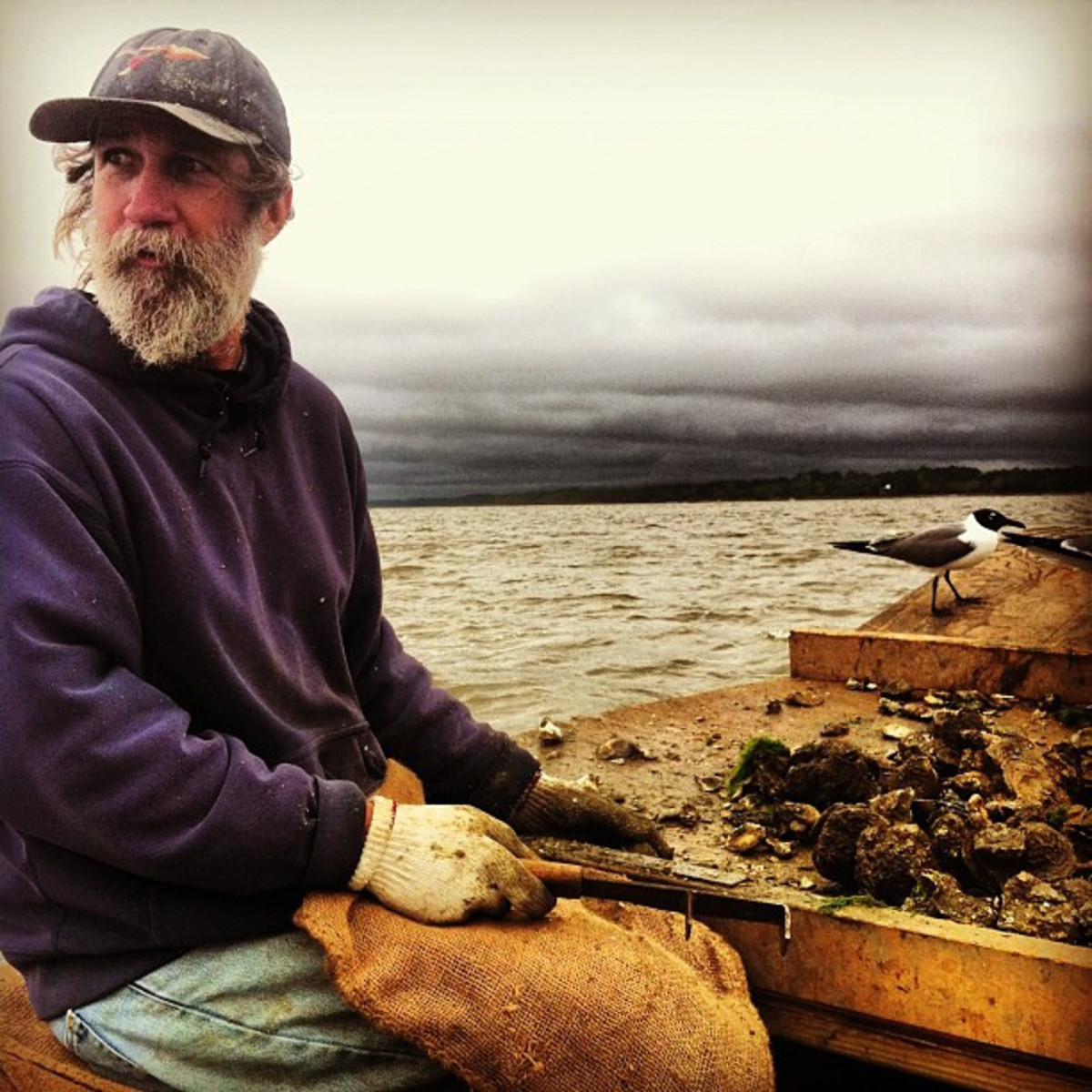 It sounds like a simple question: Who owns water? But in Georgia, Alabama and Florida, it's anything but simple. A decades-old water war has pitted states against one another, all the way to the Supreme Court. It's produced age-old sparks between developers and environmentalists, farmers and fisherman, all because of a few rivers that start like any other rivers do – fast and clear, in the mountains and foothills.
Two brothers, one writer and one photographer, will paddle the length of the Chattahoochee-Flint-Apalachicola Rivers from March 9 to April 9. They will talk to people along the way and then make a film to share with locals and outsiders about what this watershed means for improving water use policy around the country. The battle over the 'Hooch is a grave example that water scarcity is no longer a western U.S. problem.
Canoe & Kayak got a hold of one of the brothers David Hanson to learn more about the project. Here's what he had to say.
Canoe & Kayak magazine: So, what's going on with the Chattahoochee?
David Hanson: A lot of things. It's a long river that flows over 500 miles through the southeast so it feels the stress of every aspect of modern America. People want the 'Hooch's water for nuclear and hydroelectric energy, agriculture, recreational businesses, development, one of the country's most productive oyster industries and, of course, for drinking water.
But the headwaters above Atlanta are small and the ever-expanding city will outgrow its reservoir if it continues to use water at the current rates. Many Georgia legislators seem to think that building more dams and even a possible redrawing of state lines and subsequent inter-basin transfer from the Tennessee River are the answers.
The people in Alabama and Florida disagree. So the legal fight has gone to the Supreme Court, and there remains no solution. The best hope for the 'Hooch (and its younger cousin, the Flint River) is for the Apalachicola-Chattahoochee-Flint Stakeholders (ACFS), a consortium of representatives from various user groups, to figure out some sort of balance.
What are you and your brother trying to do with this project?
Michael and I, and our cinematographer/director friend Andrew Kornylak who will be joining us intermittently, want to paddle the length of the 'Hooch, Flint, and Apalachicola Rivers. We want to see the landscape and meet some of the people associated with the river.
These rivers rarely get celebrated. They only appear in headlines and on TV when they are flooding, found to be polluted, or when a drought threatens (yet again) to force everyone to cut back on water use and think for a minute about where their water comes from. So we want to make a film showing the river as a wild, beautiful natural seam through the landscape—something to be enjoyed and appreciated and taken care of.
Doesn't this war on water only exist out west?
No. We've seen the stories and battles over the Colorado River. We've been to the Owens River that was drained for L.A. We've even seen the positive steps out here, like removing the Elwha River dams on the Olympic Peninsula.
The Chattahoochee should be America's next big river story. The east coast might seem to have plenty of water when looking at a map, but increasing populations, aging water systems and the unpredictability of a changing climate are leading us toward major water shortages in many eastern cities.
Take us down the Chattahoochee. What's it like to paddle?
In general, it's a classic river progression. A mountain stream in north Georgia's Appalachian foothills flows to the first reservoir at Lake Lanier. From there it turns into a quick, shallow, shoal-type piedmont stretch beside Atlanta. Then the Hooch becomes a wider, slower river as it moves toward Alabama.
Down the GA-AL border a string of reservoirs make slow paddling until the river hits the fault line at Columbus. After Columbus the landscape seems to sink. Spanish-moss-covered cypress trees reach out over the banks. Alligators appear around Lake Eufaula. After Lake Seminole at the FL-GA border where the Flint joins below Atlanta's Hartsfield Airport and passes through the heavily farmed central Georgia, the rivers become the Apalachicola River.
The final 107 miles flow undammed into the Gulf of Mexico. This is my favorite section with relatively clean, black water and giant white sandbars on the insides of bends, perfect for camping. Other than the occasional floating fishing shack roped off to a cypress tree, there's no one out there—just the snaking river and the Spanish moss, cypress and tupelo trees, wild hogs, deer and a wetland that grows as the river nears the Gulf at Apalachicola Bay.
What are you and your brother most nervous about with this project?
There's a lot of pressure to make a good film. We know the south because we grew up there, and we know how important it is to not come in as holier-than-thou outsiders. So we'll try to walk that line.
Physically, it's the biting things, mainly: copperheads, water moccasins, wild hogs, unleashed pitbulls and alligators. And there's definitely a vulnerability to camping at riverside put-in ramps and places where people often go to get drunk and do stupid shit.
If I learned anything going down the Hooch in 2009, it's that few things in this world produce a more friendly, disarming response from strangers than when you arrive to them in a canoe with hundreds of miles behind you and hundreds left ahead.
See the trailer, learn more, and consider supporting this river and film project here…
Who Owns the Water?
Stay tuned as Canoe & Kayak follows David and Michael Hanson on their journey down the Chattahoochee.
The article was originally published on Canoe & Kayak
For access to exclusive gear videos, celebrity interviews, and more, subscribe on YouTube!