Not so deep in the woods of Snowmass, there's a shrine to one of the area's most famous citizens. From a man who was well-known for saying, "I hate to advocate drugs, alcohol, violence or insanity to anyone, but they've always worked for me."
Hunter Thompson's shrine is one of a handful of counterculture icons like Bob Marley and Jimi Hendrix. Built more than a decade ago (a year after Thompson took his own life on Feb. 20, 2005) by some of Thompson's friends, who call themselves the Glorious Leaders of the Underground Movement (GLUM), it's a mix of memorabilia, clippings and fun.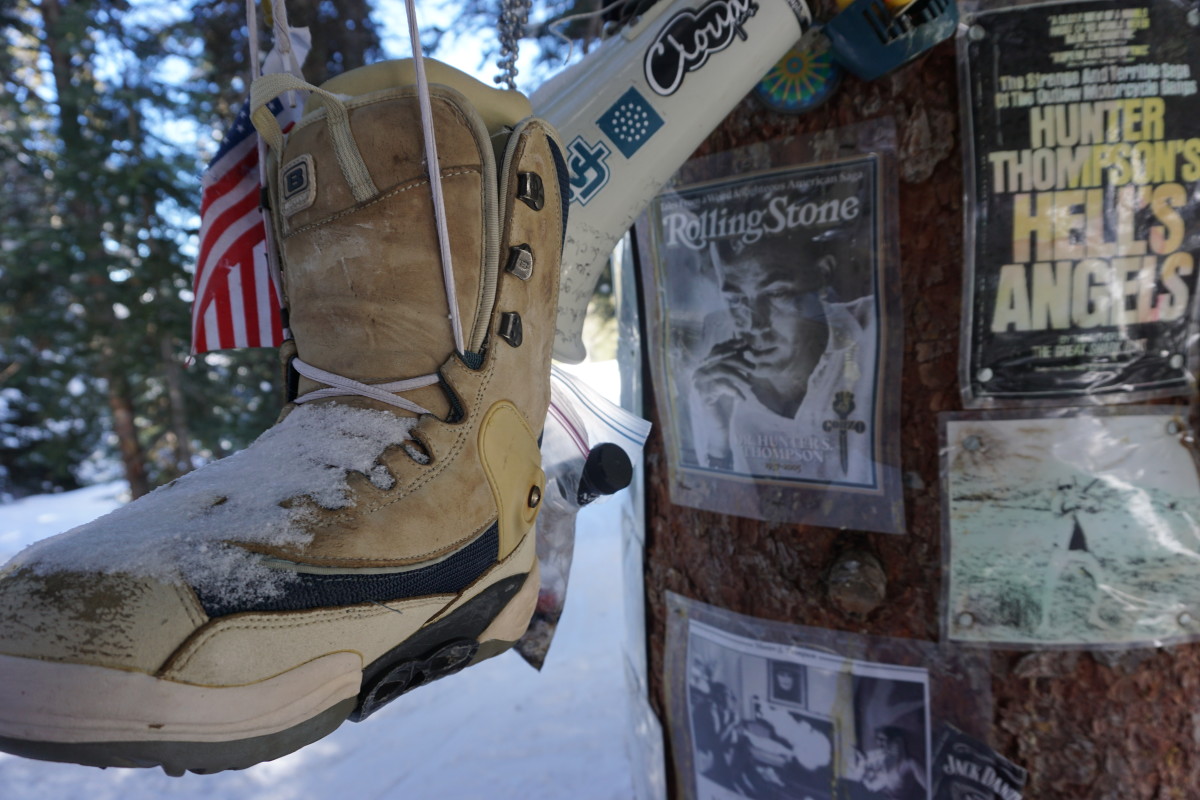 "This world is a terrible, terrible place at times, and Hunter was one of the good ones," a GLUM member, who calls himself Rusty Hematoma, told the Snowmass Sun.
"He had his finger on the pulse of mankind, and that needs to be celebrated and actually renewed as often as possible. He knew who the bastards were, and they're still with us, and he's not. So it's up to us, and those who subscribe to his beliefs, to at least keep things weird, and at the best, to effect change and confront the bastards."
The shrine is a must-stop for fans of the writer who was most popular for his book Fear and Loathing in Las Vegas. Before injecting himself into the story with a healthy dose of hyperbole (and himself with an unhealthy regimen and illegal drugs), creating gonzo journalism, Hunter was a household name in Aspen for his almost-successful run for sheriff of Pitkin County.
His platform? Banning cars in Aspen, building a stockade in the town center for dealers who sold substandard drugs, as well as pulling all the asphalt from downtown Aspen (an idea former Dead Kennedys frontman Jello Biafra, a Colorado native, lifted when he ran for mayor of San Francisco).
And as he articulated in Rolling Stone, renaming Aspen "Fat City" would be to discourage "greed heads, land-rapers and other human jackals from capitalizing on the name 'Aspen.'"
Even if you never met the man, you get what it must have been like to meet him: The shrine feels chaotic, crazy and fun. The contributions of countless friends and fanboys is a living appreciation that you just want to spend time in. Unlike a headstone or cemetery, it's the opposite of sad.
Just go. Sip some Chivas, read some remembrances (including one from his wife — good luck keeping your eyes dry) and think about the guy who tried to save Aspen and America from itself.
Yeah, the greed heads have won, but inside these trees, it feels like the good guys still have a chance.
All photos were taken by the author unless otherwise noted.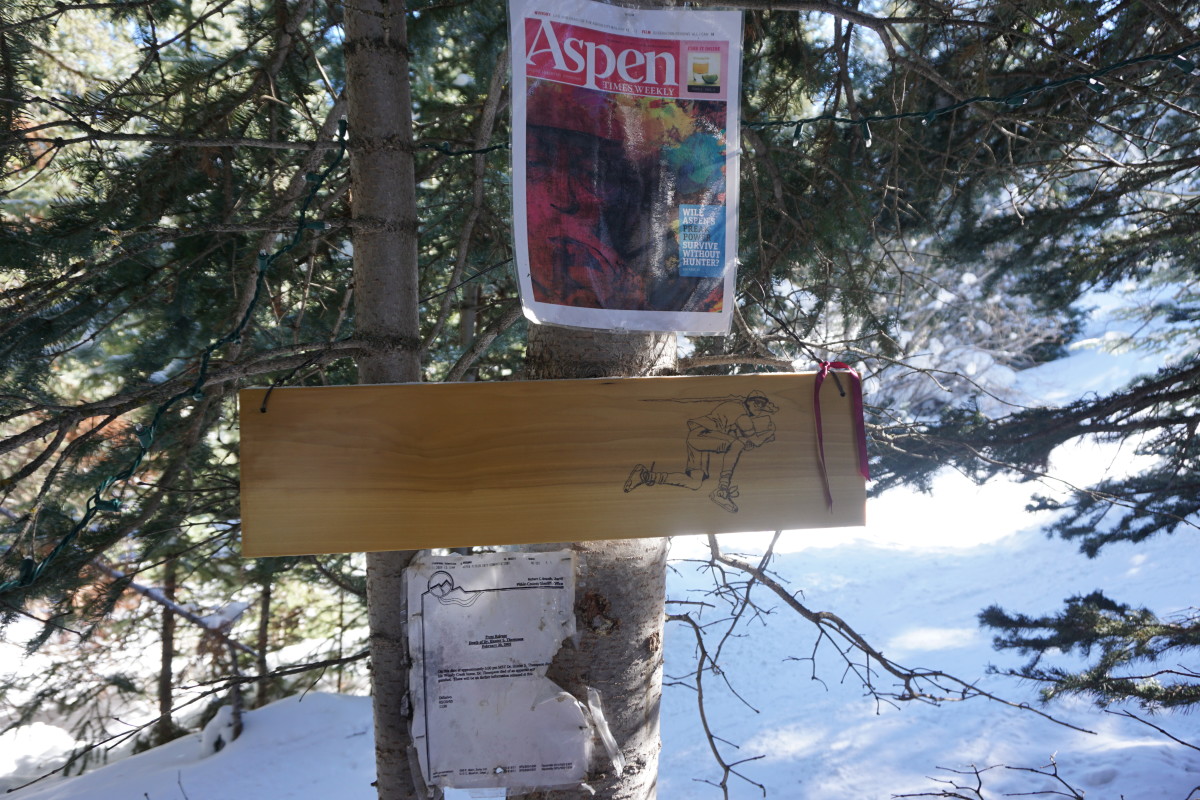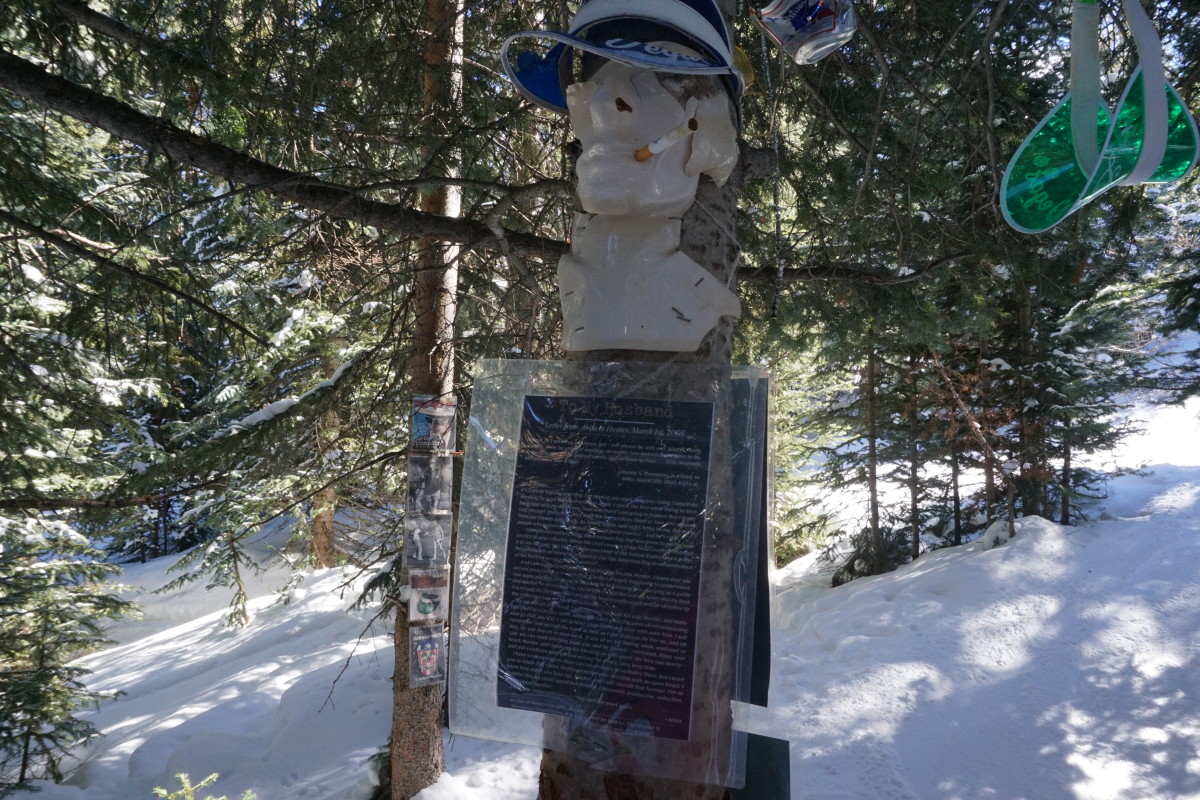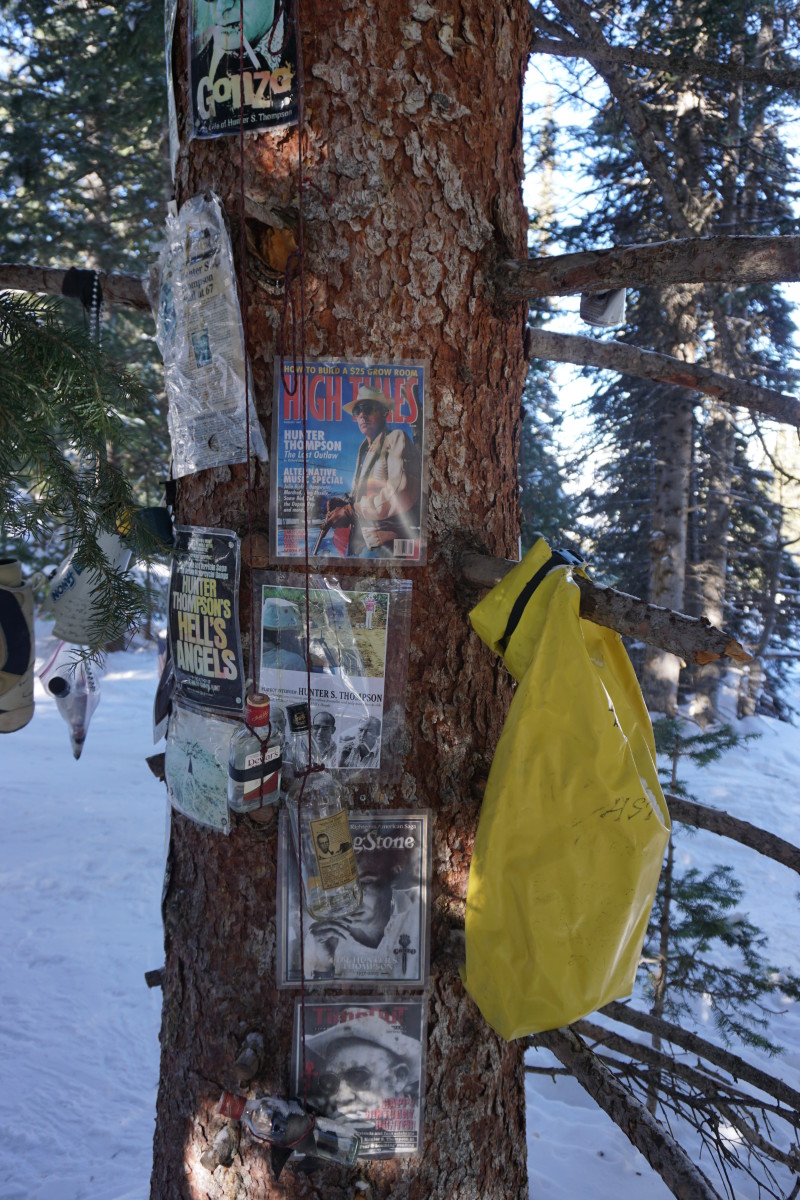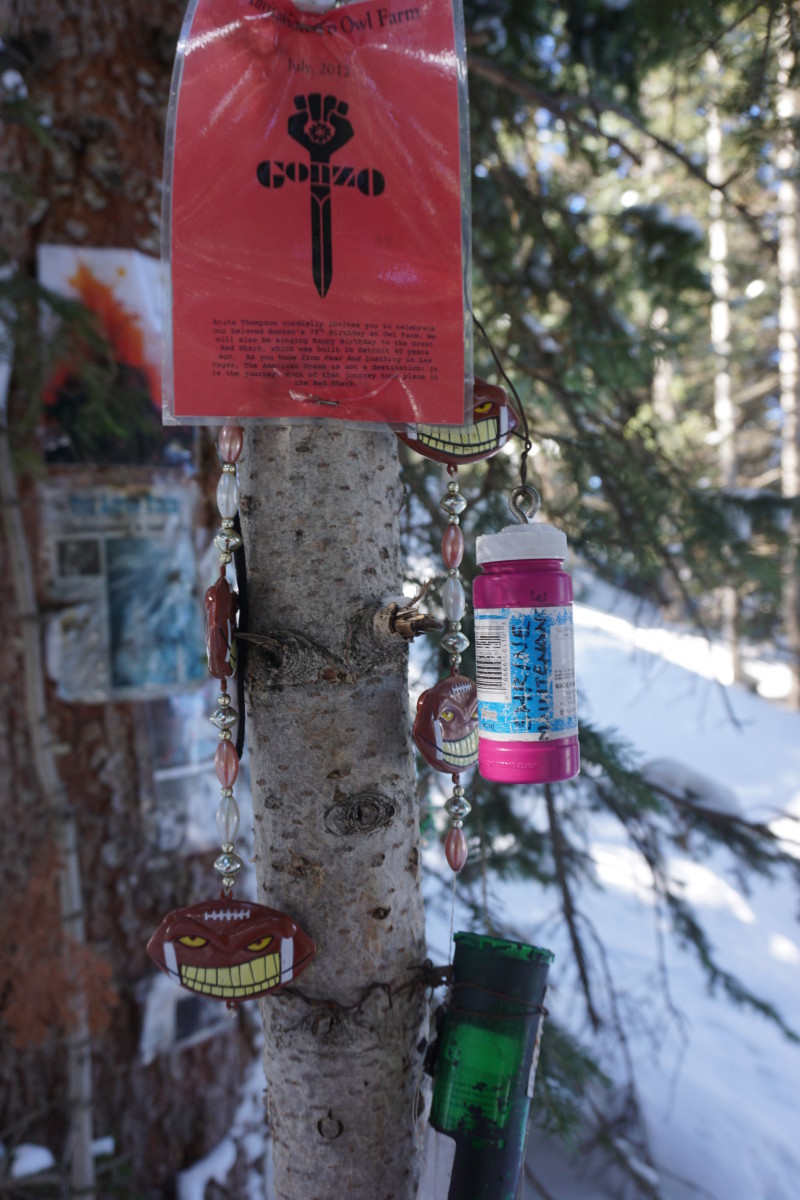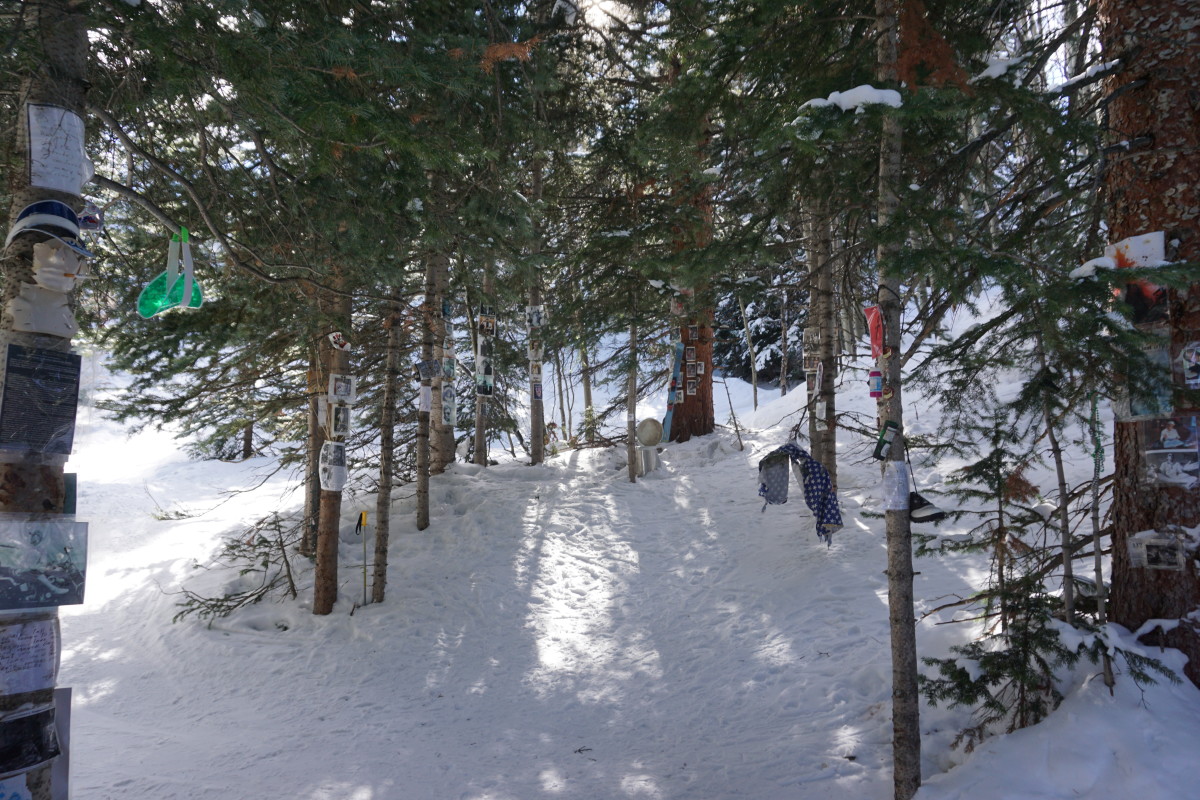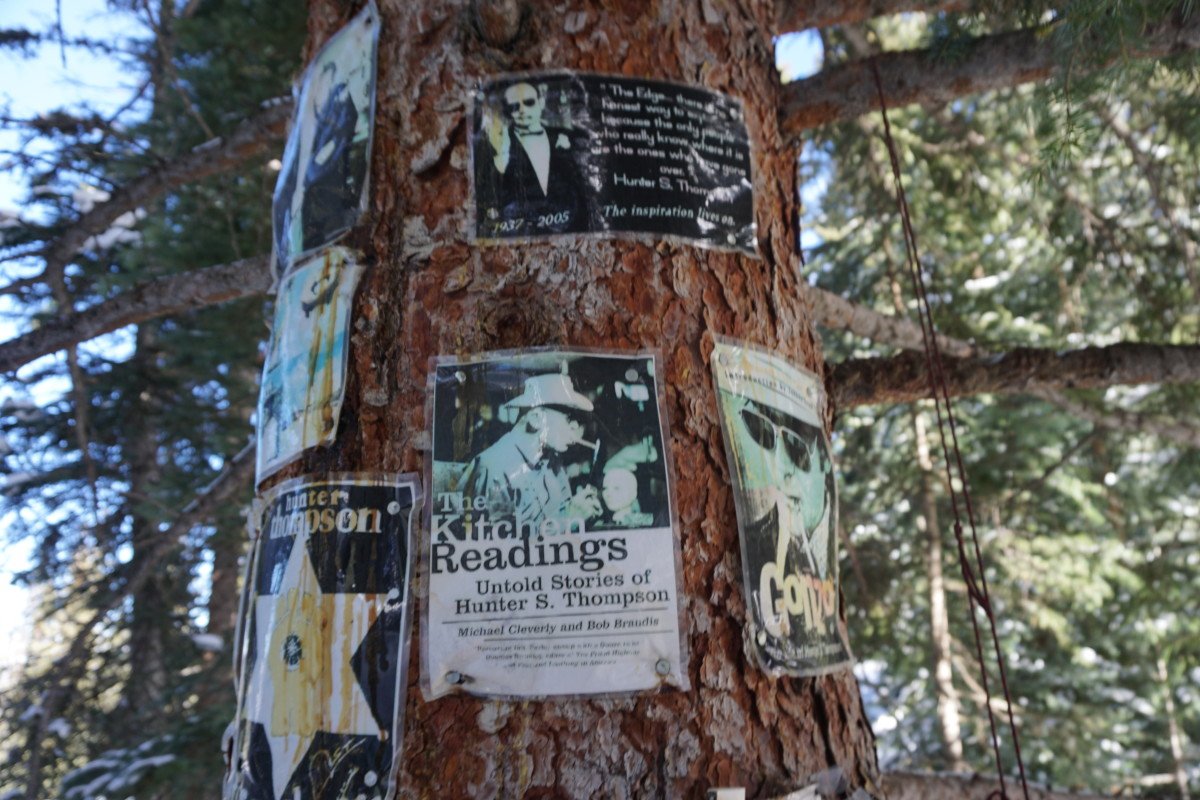 More from GrindTV
Cyclist turns bike routes into art with Strava GPS app
7 surfers with a future in politics
Why dawn patrol's got nothing on heading down at dusk
For access to exclusive gear videos, celebrity interviews, and more, subscribe on YouTube!