Tigers and rhinos are among the most threatened species on the planet—their numbers steadily slipping due to a host of factors, including poaching.
However, their chance of survival is growing more dire now that China's partially lifted a ban on buying and selling tiger bones and rhinoceros horns, the BBC reports.
The law was enacted in 1993 to protect endangered species. Now, 25 years later, the Chinese cabinet has decided these items can be obtained from farmed animals for "scientific, medical, and cultural use," the BBC reports. And while this revised regulation stipulates powder made from the bones and horns can only come from captive animals, experts worry this could still lead to an uptick in poaching.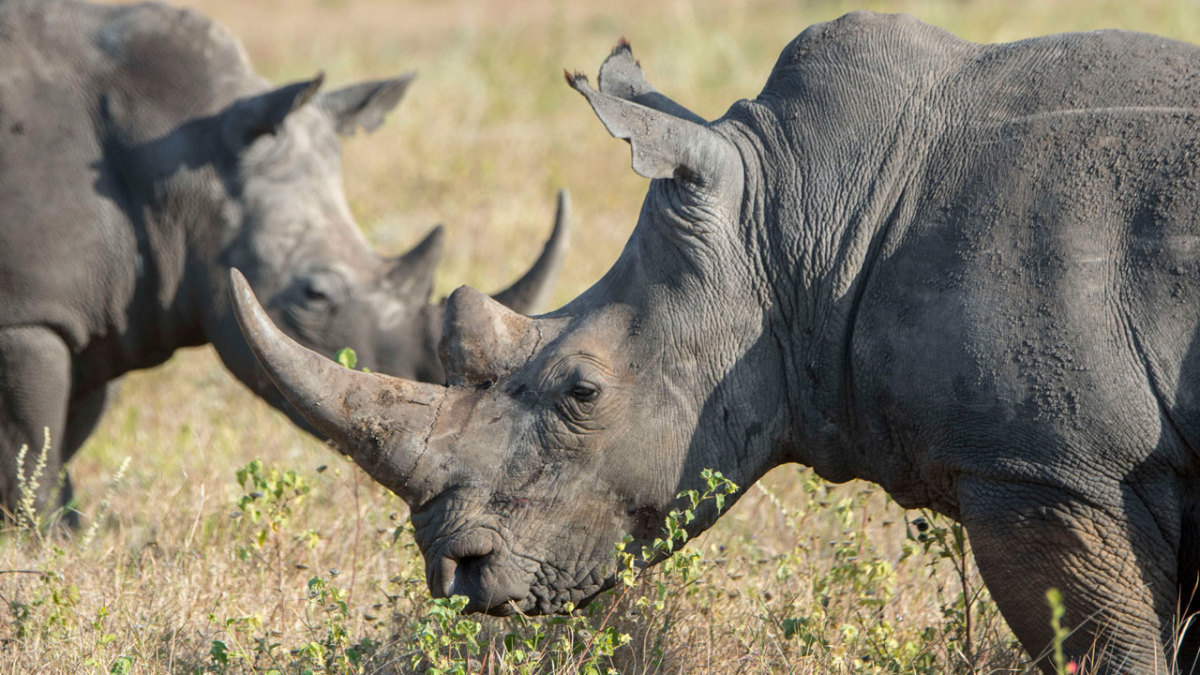 Rachel Nuwer, author of Poached: Inside The Dark World of Wildlife Trafficking, tweeted that this new law could consequently decimate the remaining wild tiger and rhino populations.
So China announced this morning that it is legalizing some trade in tiger bone and rhino horn for use in "medical research or in healing." That could spell game over for the world's 30,000 remaining rhinos and 4,000 remaining tigers.

— Rachel Nuwer (@RachelNuwer) October 29, 2018
The World Wildlife Fund expressed "profound concern" over the new law in a press release. It will now be much more difficult for consumers to tell the difference between legal and illegal animal products. And, although the regulation only covers bones and horns, the WWF expects it to spur demand for other products from these vulnerable animals.
"With wild tiger and rhino populations at such low levels and facing numerous threats, legalized trade in their parts is simply too great a gamble for China to take," Margaret Kinnaird, WWF Wildlife Practice Leader, said in a statement, adding this will have "devastating consequences globally."
For access to exclusive gear videos, celebrity interviews, and more, subscribe on YouTube!