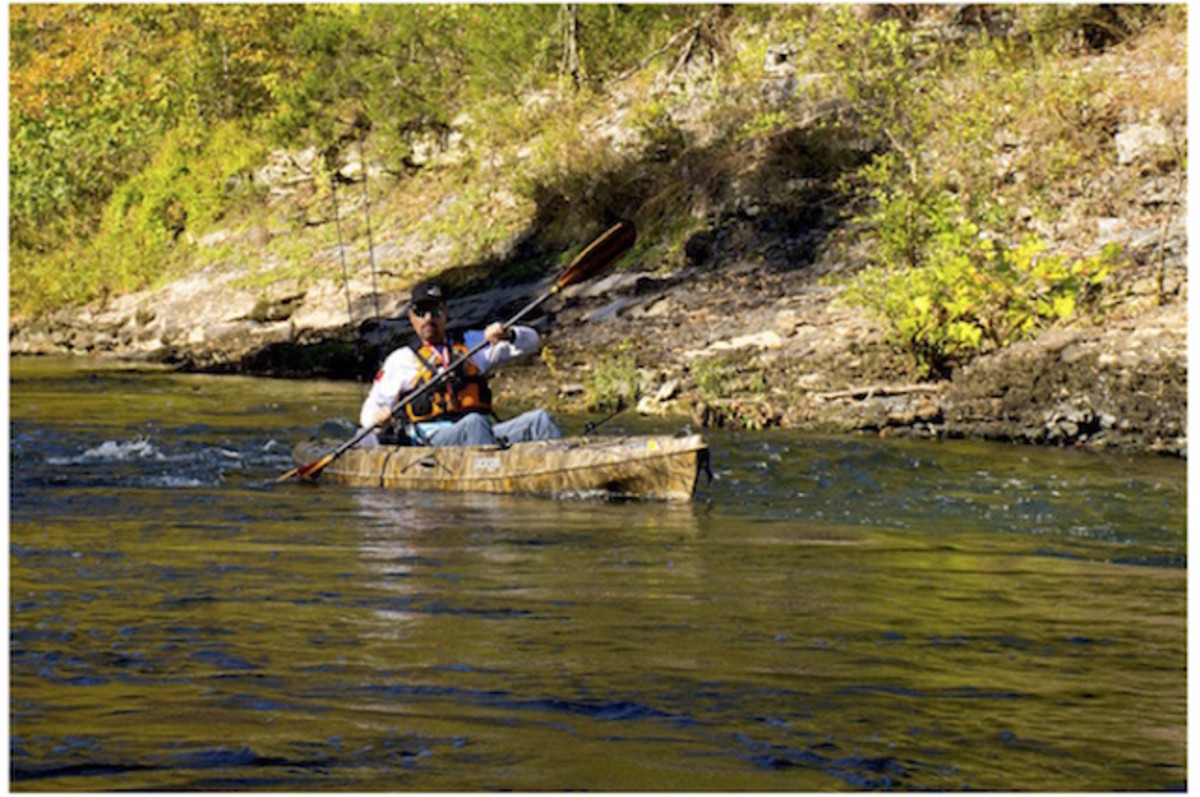 By Roberto Briones
The most commonly asked questions I've seen around kayak forums are: "What kind of paddle do I need?" and "What length of paddle should I get for X, Y or Z kayak?"
For the most part, there are two types of paddling techniques: high-angle and low-angle. You should know what type of paddler you are, so here's a description of both.
High-angle paddling:
Using the high-angle paddling technique, the paddle will enter and glide through the water closer to the hull of your kayak, forcing the opposite elbow to rise above your shoulders. High-angle paddling is the technique most commonly used in kayak fishing, especially when sitting in high position. Strokes are usually stronger, allowing for increased displacement of the vessel while requiring less effort. Another reason for better movement of the kayak is because high-angle paddles have wider blades; therefore there will be a larger area of paddle in contact with the water, which better pushes the heavier fishing boats.
If you decide to go for the wider high-angle paddles and your outings are many miles long, I would recommend you use the lightest paddle you can afford. Believe me, it will make it for a more enjoyable day out on the water and you will experience less shoulder/back pain or fatigue. My paddle of choice is the Bending Branches Angler Pro Plus, which has a carbon fibre shaft with reinforced fiberglass blades weighing only 30oz.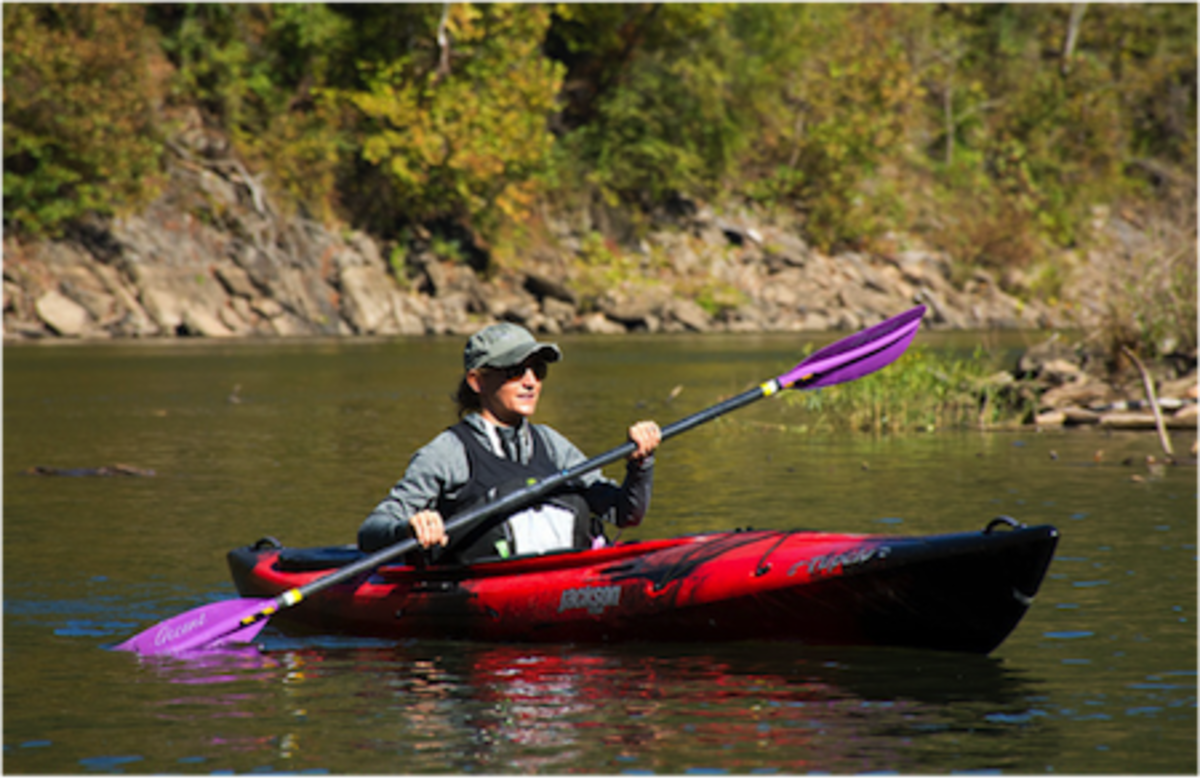 Low-angle paddling:
The low-angle paddling style is mainly used when you're sitting closer to water level and paddle with a longer shaft. Recreational and sea kayakers use low-angle paddling to cover more distance because it requires less effort making each stroke very efficient. It is easy to spot a low-angle paddler just by noting their blade enters the water much farther away from the hull of the kayak and their opposite elbow doesn't pass shoulder level. Low angle blades are much slimmer than high-angle paddles.
When I'm paddling any sit-inside kayak in the low-sitting position I always bring along my Bending Branches Navigator Plus, which is equipped with a carbon fiber shaft and wooden ridgeless, more silent blades. The Navigator has a snap-button ferrule to easily adjust paddle length and weighs just 28 ounces.
Size matters
When you're choosing the right length of paddle you should really take into consideration your height and the width of your hull. I would recommend you use the following chart.

One last piece of advice is, try before you buy. You'll be happy you did.
See y'all on the water!
Roberto Briones (@DrBOutdoors)
The article was originally published on Kayak Fish
For access to exclusive gear videos, celebrity interviews, and more, subscribe on YouTube!