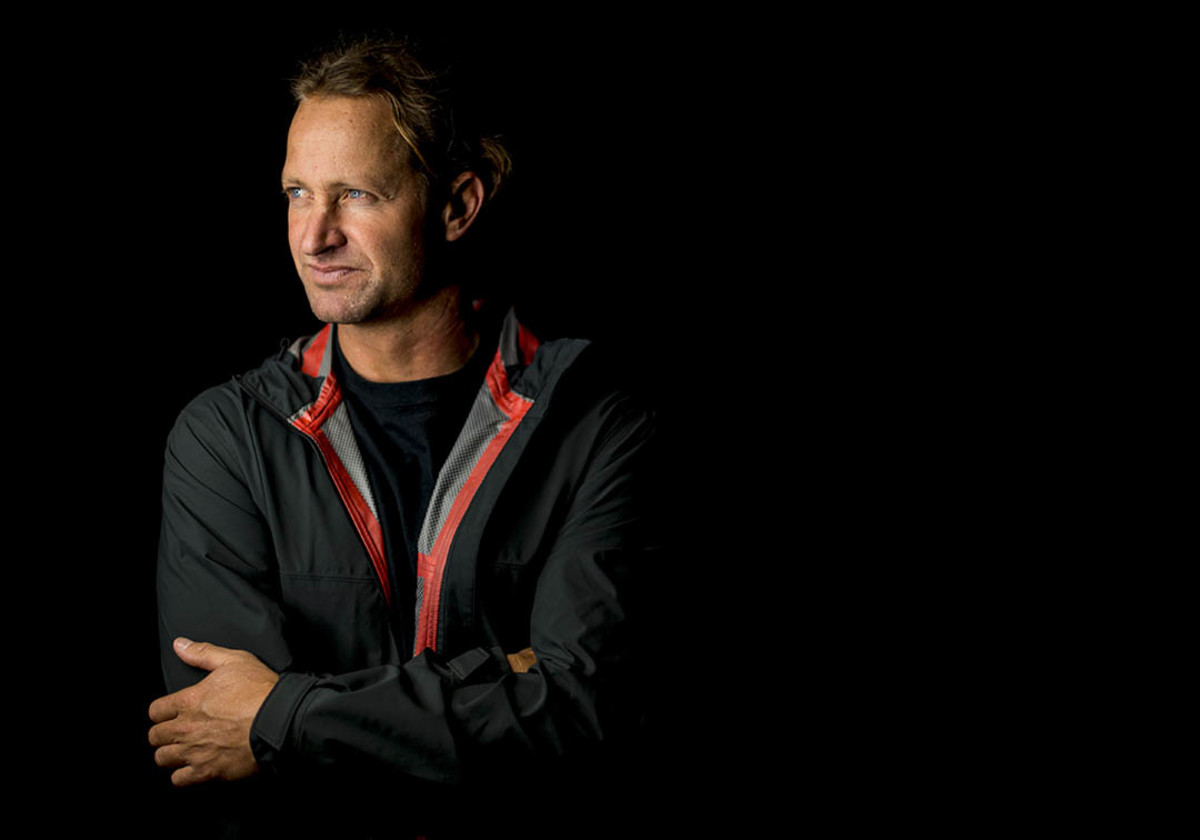 After three months of waiting, it was on. It's 2010, and more than 50,000 spectators dapple the cliffs near Half Moon Bay, California, for the big-wave contest at Mavericks. The waves are monsters, later described by the competitors as some of the biggest they'd ever paddled into. It was the kind of day that was bound to make history — and Chris Bertish was about to go out on a borrowed surfboard.
The big-wave surfer's custom big-wave board and wetsuit hadn't arrived when his flight had. He hadn't slept much, either. This was the result of the stressful days prior to his arrival in which he'd wrangled together just enough loan money from family and friends to cover his flight to San Francisco.
"It had been such a rollercoaster ride just getting to San Francisco by that point, which most people weren't aware of," he remembers. "I was just stoked to have actually made it there in time. All the rest were just details. I made a plan, stayed focused and moved forward with the best [borrowed gear] I could piece together, and gave it my all to survive the day."
Not even ten minutes into his first heat and Bertish was demolished by a massive wave that dragged him for hundreds of feet through the icy water. As he emerged, gasping for air and weakened by fear, he mustered any willpower he had left and made it back into the lineup.
"I had been fighting to get that chance for ten years and I knew this was my one chance to make it count," Bertish remembers. "Always beware of the underdog."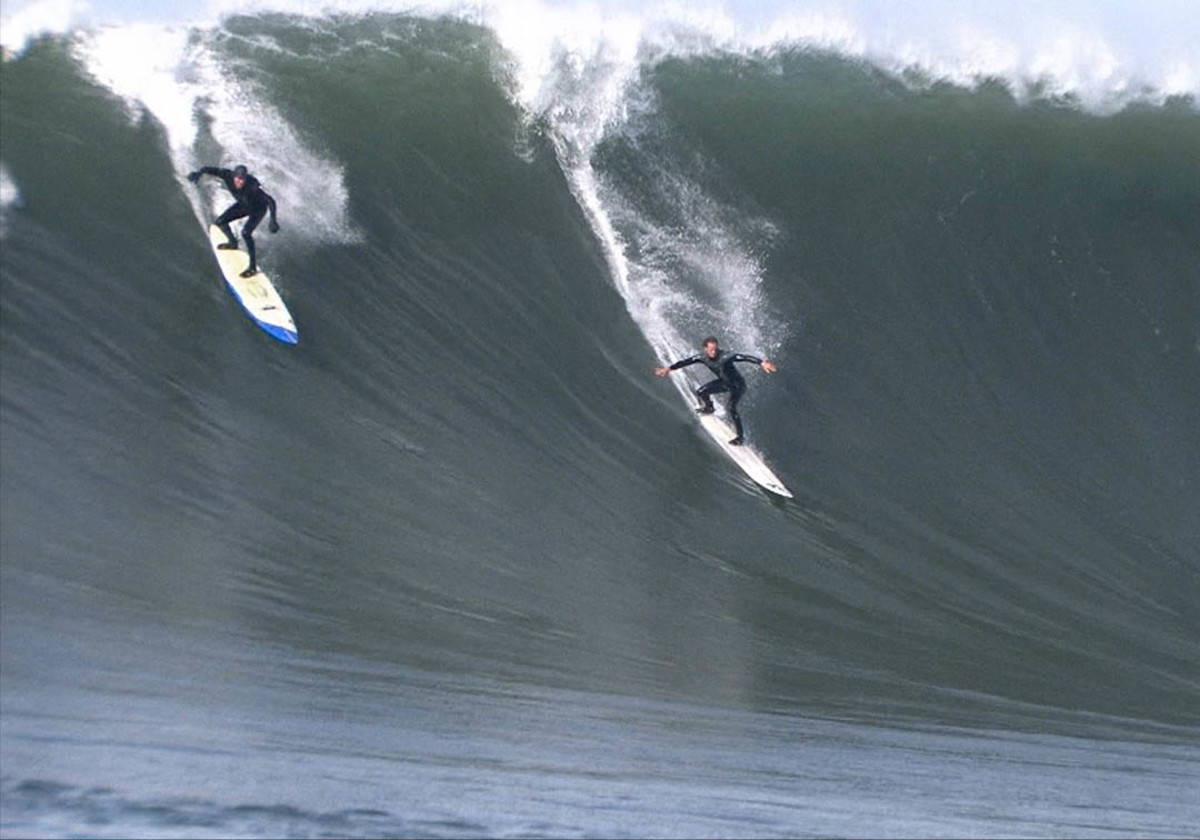 Bertish won the Mavericks Big Wave International surfing event on one of the biggest waves ever recorded in the history of surfing — but it wouldn't be the first time (or the last) that the South African would act as pioneer for his sport. He holds the South African open ocean SUP 24-hour distance world record. He was the first surfer ever recorded paddling into Jaws in Hawaii, and had already won the Billabong XXL award for the biggest paddle-in wave in the world during his previous trip to Mavericks.
Tomorrow, Mar. 24, marks the Los Angeles premiere of "Ocean Driven," the award-winning 2015 documentary about Bertish that follows his fifteen-year development as a surfer on the frontlines of a new era in big-wave surfing. The film includes never-before-seen surf footage from South Africa, England, Chile, Mexico, Hawaii and California, as well as interviews with legends like big-wave pioneer Jeff Clark, world-champion surfer Kelly Slater, free-dive record-holder Hanli Prinsloo and big-wave charger Carlos Burle.
"Growing up in South Africa has always been critically important to how I got to where I did in big-wave surfing, due to the training ground we have for big surf," says Bertish with his trademark humility. "It makes the transition to waves of consequence anywhere in the world relatively simple, as the waves back home are consistently big, raw and wild."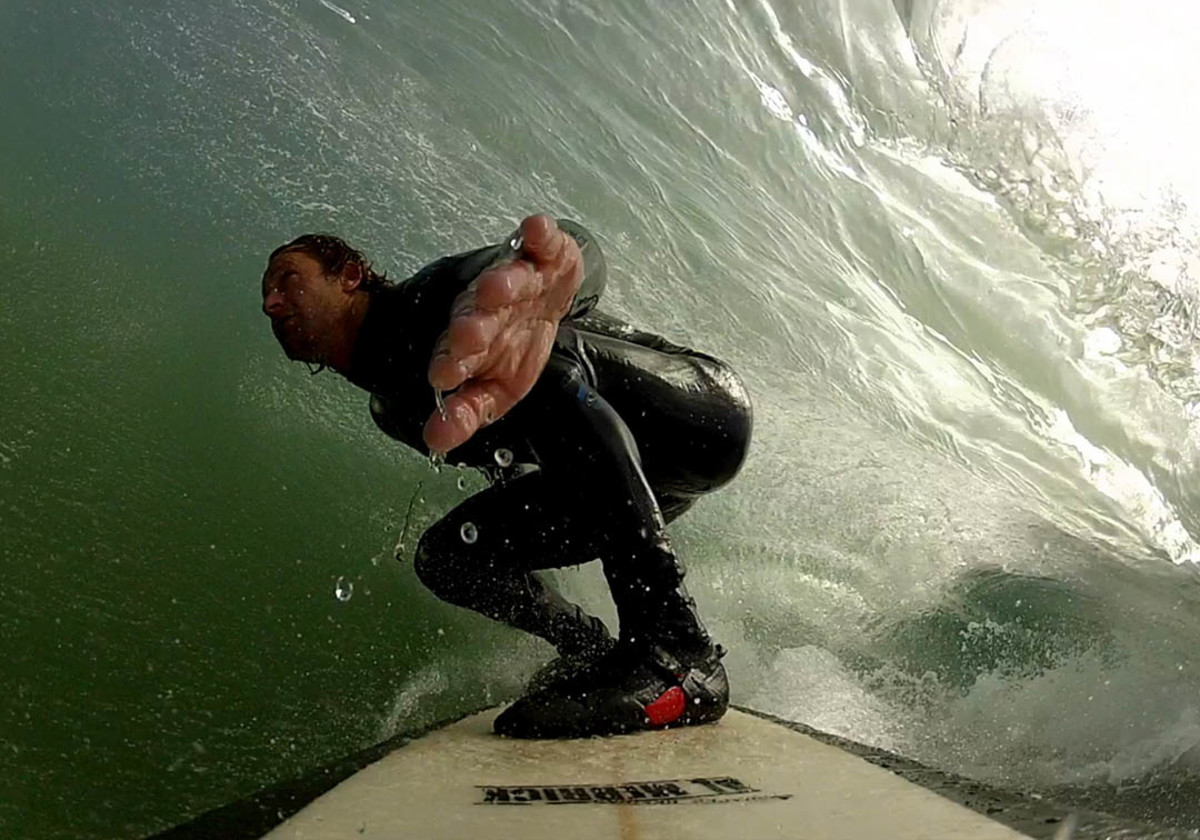 As wild a story as Bertish's is, perhaps the fact that he remains unsponsored to this day is the most surprising (from his point of view) actually motivational.
"I've never been part of the mainstream media, living in South Africa and working full time," he muses. "I guess in a lot of ways I'm happy with it, as I've still managed to achieve everything I wanted to without it. Now I use my surfing stories and SUP adventures to inspire people around the world. It worked out perfectly."
And it frees up his time to pursue his next history-making move: paddling across the Atlantic Ocean, alone, on a custom-built SUP. Sound implausible? "You can achieve anything if you have the heart and determination to follow it through," says Bertish. And he would know.
Catch the premiere of Ocean Driven tomorrow (Mar. 24) at 7 p.m. at the Wiltern Theater in Los Angeles.
More from GrindTV
Traveling through Norway on SUPs looks really cold and really incredible
Jon Rose just made it so easy to help people on your next trip for World Water Day
For access to exclusive gear videos, celebrity interviews, and more, subscribe on YouTube!