This story originally ran in C&K's 2011 issue of Whitewater, now available on newsstands.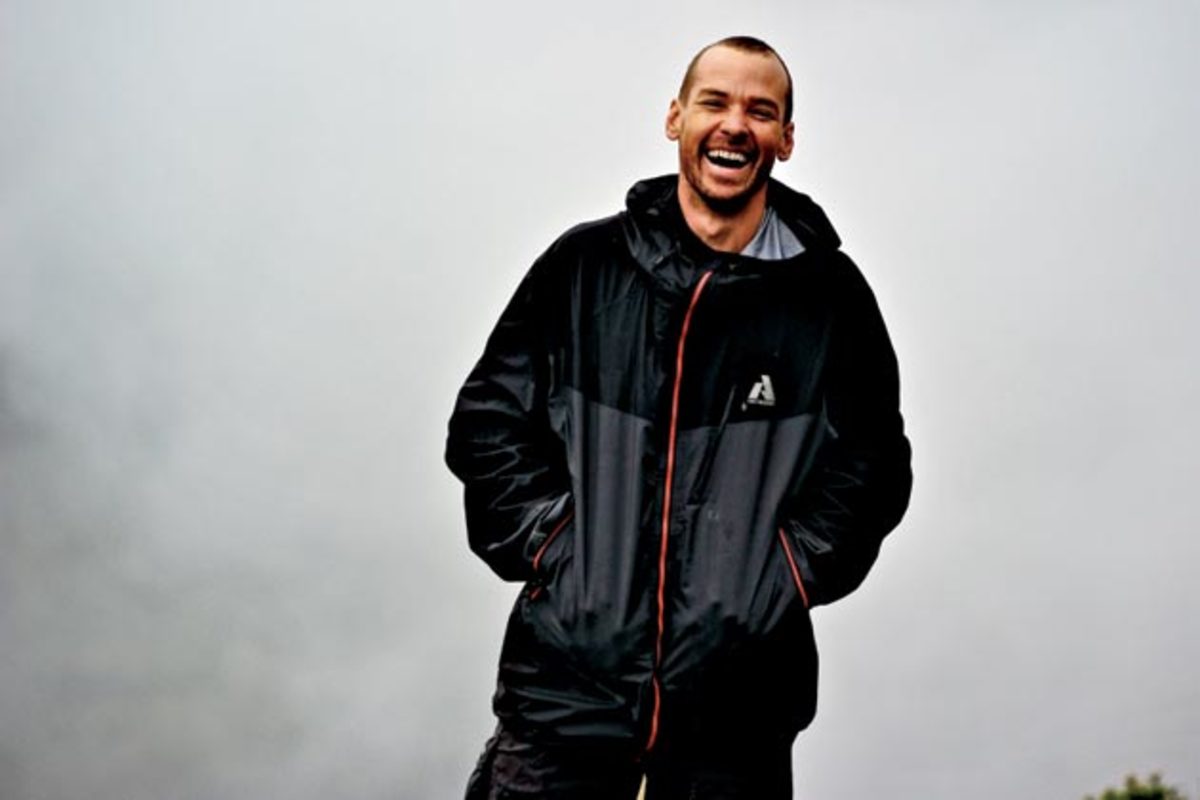 By Chris Korbulic
People kept telling me that Hendri is the hardest, toughest, bravest guy anybody's ever met—and here I am going on an expedition that Hendri is saying is going to be the hardest expedition he's ever done. I wondered how I would measure up.
When he picked us up from the airport in Uganda, though, it was his humility that struck me. He was in a point in his life, and a point on that expedition, where he wasn't trying to be the tough guy. He brought us down his favorite rapids on the Nile and he told us lines and he said if we wanted to scout, that was fine.
I can't imagine going on an expedition with anybody better. He was always thinking about the world in different ways. That, coupled with his experience in Africa and dealing with people in difficult circumstances, gave him a great perspective on how to act. Not just on expeditions, but every day. He was just absolutely hilarious.
Our last night on the Lakuga, we got to camp really late. It was raining and getting dark, and all we had to eat was a couple candy bars and some smoked fish that Hendri had picked up in a village. Ben and I were trying to set up a tarp and Hendri was standing out in the rain laughing at us, because it was howling wind and sideways rain. Just a complete downpour, and we were having a hell of a time getting this tarp up. Finally we got it up, and Ben and I sat under it. Hendri just stayed out in the rain smiling and laughing, just making jokes about the whole situation, keeping it really light.
The thing is, Ben and I have sat under tarps like that before and not particularly enjoyed it. But that time, we were laughing and smiling and conversing the whole time, just trying to soak it in the way Hendri did. We were trying to get that different perspective that he so obviously had—enjoying the moment, that moment. Sitting alone in the pouring rain with his eyes closed and just loving it.
The croc took him the next day. It could have taken any of us. I thought of that right away as it was happening. It's like a strike of lightning. It just comes out of nowhere. A force of nature.
In his blog he'd written about being close to death and being a little more comfortable with it than he'd like. I don't really believe in fate, but I do wonder why it was him and not me. There has never been another Hendri, and there never will be another Hendri. But there are a million reasons to try to live my life the way he lived his.
— Chris Korbulic was paddling in formation with Ben Stookesberry and Hendri Coetzee on the Lukuga River in eastern Congo on Dec. 7, 2010, when Coetzee was taken by a large crocodile. As told to Jeff Moag.
The article was originally published on Canoe & Kayak
For access to exclusive gear videos, celebrity interviews, and more, subscribe on YouTube!