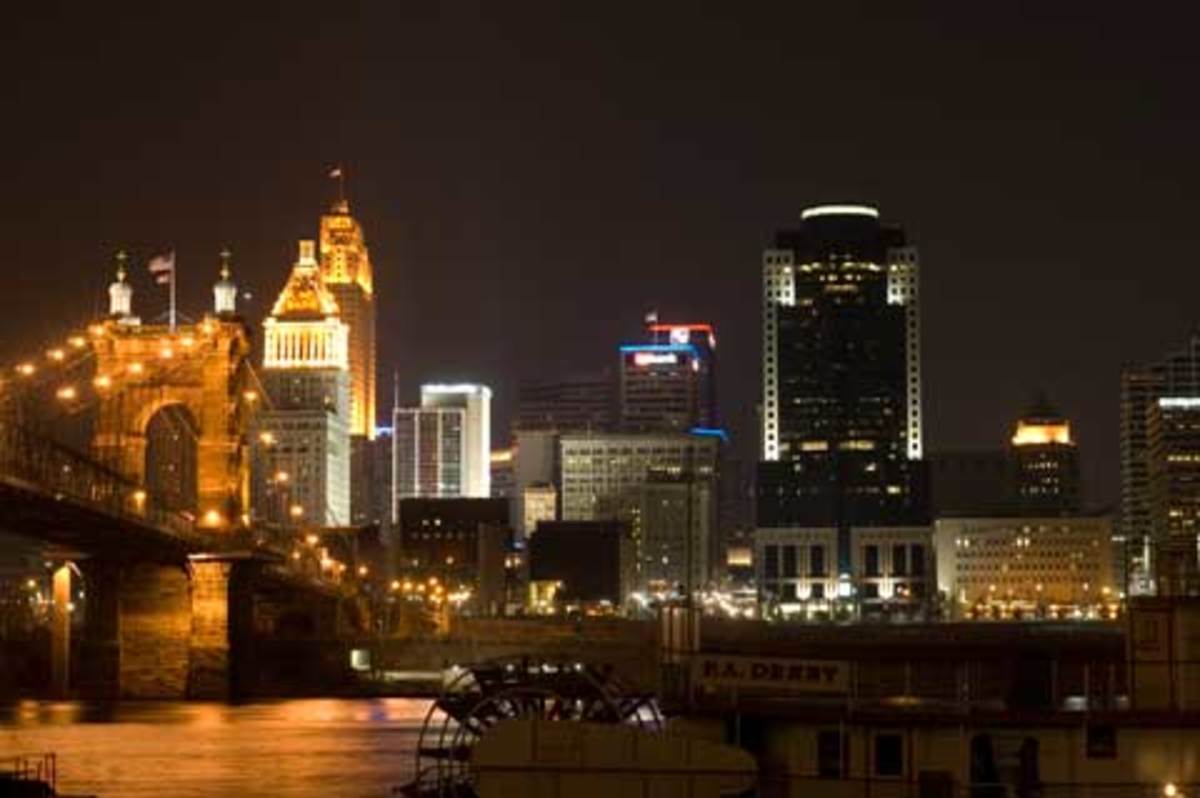 Photos: Nick Accurso. Words: Gary Collins
Founded: 1788
Population: 331,285
The Queen City
NATIVE SONS
GSD, James Kelch, Gary Collins, Dave Caddo, Doug Korphagen, Kokomo Joe, Alex Davis, Joe Castrucci, Andrew Elliott, Chris Anderson, Ed Kennedy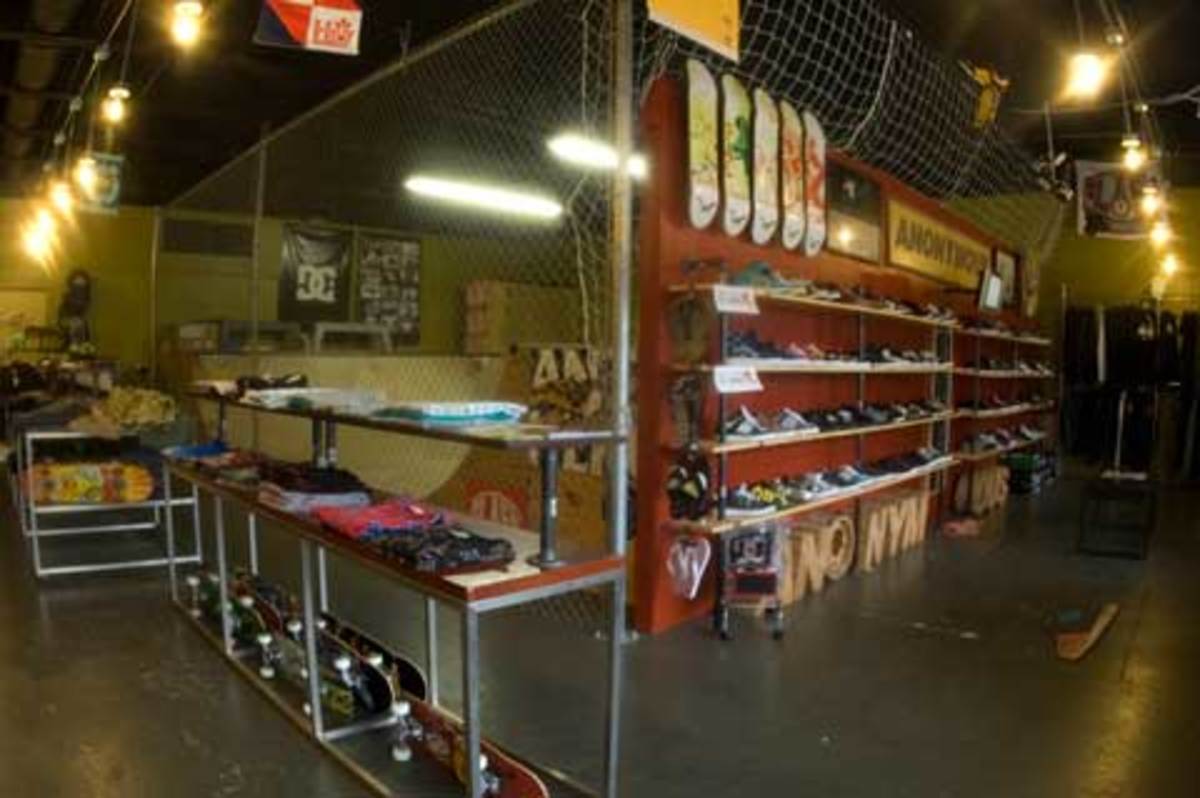 SKATESHOPS
Anonymous Skateshop
Cincinnati's original core skate shop. Going on 10 years, Anonymous puts out the best shop videos: Working On Community Relations and The Streets Is Talkin'.
ANONYMOUS SKATESHOP
Co-Exist
Joe Castrucci of Habitat and Anonymous Skateshop teamed up in 2006 to provide a new shop for the East Side of Cincinnati.
COEXIST SKATESHOP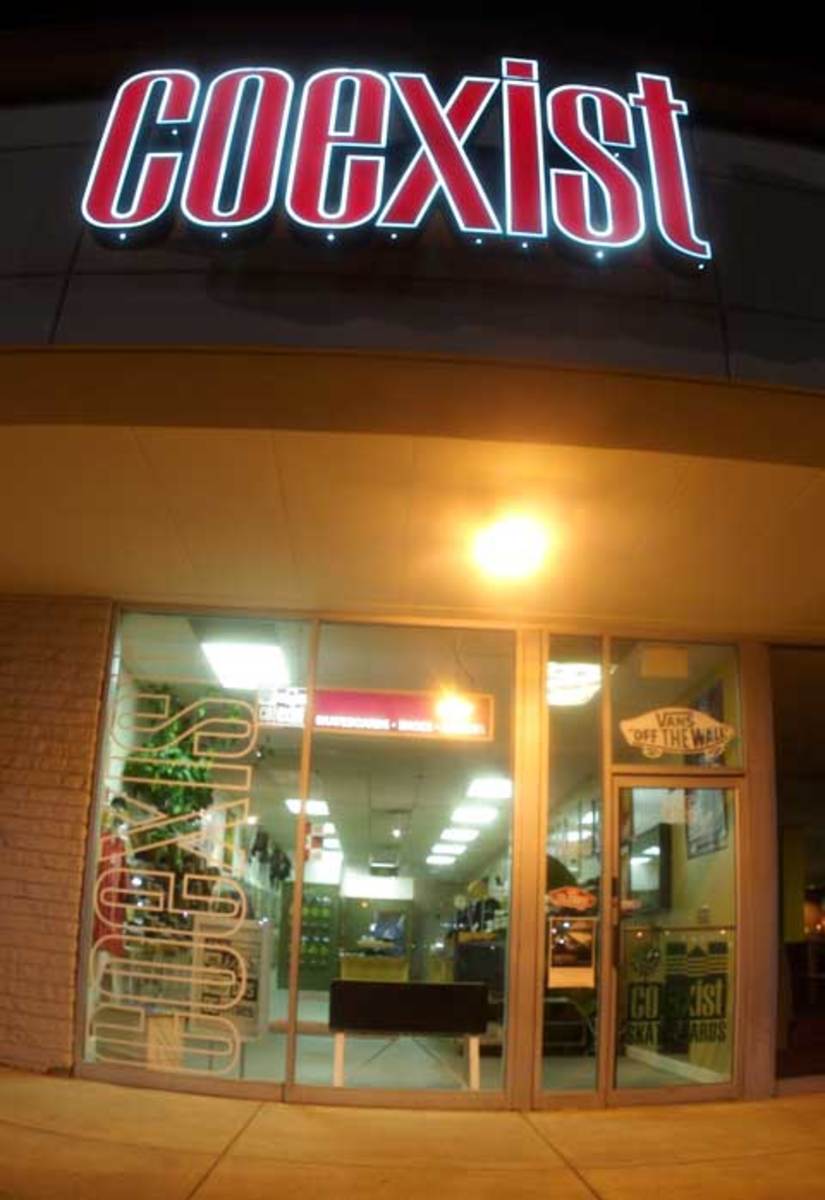 SKATESPOTS
D.O's
The Doctor's Office banks are the longest-running spot in the 'Nati. Technically still a bust, you can session after 5 or on the weekends if you watch for the jakes.
P&G
Glencoe
Once deemed unskateable, due to location in the middle of pink projects, Glencoe is the spot everyone wants to go to when they see footage from here. Usually they want to leave, though, once they realize the ground is like gravel.
Hills
Found all over the city limits, Mt. Adams and Mt. Auburn are the faves of locals who love to go fast.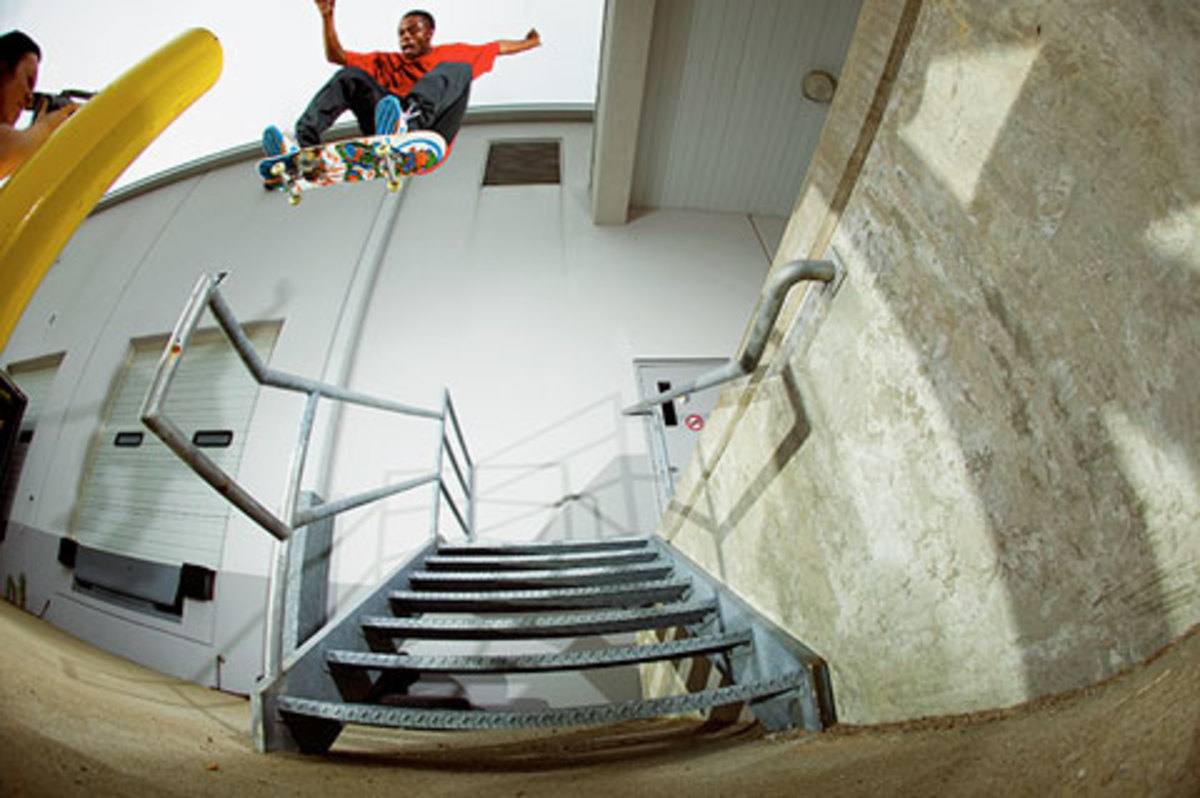 SKATEPARKS
Delhi
Easily Cincinnati's best concrete park. Free, no pads, hips, ledges, and a handrail to boot. Flows better than most street parks. Extremely light in the tranny division.
Beech Acres
A basic, small park with a kidney bowl, miniramp section, pyramid, Euro gap, etc. Located on church property, which is always a little strange. No pads. Free.
Sessions
Cincinnati's first indoor park since the '80s, located in Tri-County. It's got a nice indoor setup, which has saved plenty of winters for the locs. Also hosts contests like Beast of the East, Hometown Heroes, etc. No pads and reasonable rates.
SESSIONS SKATEPARK
Ollies Skatepark
Twenty minutes outside Cincinnati in Florence, Kentucky. A huge indoor facility with just about everything you could ask for including a vert ramp, 7-foot bowl, 6-foot mini, and plenty of street. No pads. Cost is decent. The only drawbacks are bikes.
SKATE OLLIES
NIGHTLIFE
Just like any other place, it depends what you're into. Our club and bar scene is pretty chochy throughout downtown and Mt. Adams. Your best bet is to head to Northside for the skate-friendly bars. If you're under 21 with no fake, your best bet is to hang in Clifton around UC. There are enough skaters around, and there are usually parties going on every night somewhere.
Gypsy Hut
Mostly poppin' on the weekend, the Gypsy Hut is a haven for skaters, artists, rockers, and the women who love them. Good jukebox, pool, darts, and ping-pong.
Northside Tavern
Although lately more of an older blah crowd, you may get lucky and have a good time here. Live music most nights.
EATS
Thai Express
Hands down the most popular spot for skaters to grab some healthy grub for a decent price. Located on Macmillan near UC. Try the panang curry with tofu.
Skyline Chili
Undeniably our most authentic chili parlor. Cincinnati-style chili coats everything from hot dogs to black bean burritos with cheese. Don't leave the 'Nati without trying it. Located all over town.
SKYLINE CHILI
Chicago Gyros
Affordable grease. Celebrity waiters. Super skate-friendly, employing usually more than one skate scrub at a time.
The Comet
Burritos, quesadillas, complete with full bar and live music.
OTHER ATTRACTIONS
National Underground Railroad Freedom Center
Located right on the river between the stadiums, this museum portrays an intimate look at slavery and those who fought to abolish it. A must-see.
Exclusive Wear
Located in University Village, Exclusive boasts the most impressive hat wall anywhere. Anyone who wears New Eras should most definitely hit 'em up.
SOUVENIRS
James Kelch's autograph, an Instrument board, an Anonymous T-shirt, and a Cincinnati Reds hat.
For access to exclusive gear videos, celebrity interviews, and more, subscribe on YouTube!