By Kyle Dickman
Imagine if the evolution of paddling had left a trail of footprints in the sand. Now see those ragged-edged tracks marking the shift from a walk to a run? Those are Jim Snyder's.
In the 1980s, Snyder led a generation of whitewater kayakers on an evolutionary leap forward. He took the sport underwater, away from the surface-dwelling barges of the day and into the sinking slivers that came to be called squirt boats.
The mutation began where it still resides, in the shed next to Snyder's West Virginia home where he cut, smashed, and shortened kayaks in headlong pursuit of more fun. He tested and perfected his creations on the Cheat River, and they became the catalyst for moving kayaking into the third dimension.
For that paradigm shift, the faithful call him the father of squirt boating, which naturally makes him the grandfather of playboating. But when rodeo blew up in the mid-'90s and pushed kayaking into the mainstream of outdoor and corporate culture, Snyder didn't join. He stuck with squirt boating, because, he says, the Cheat doesn't have much play. What he doesn't have to say is that his soul wasn't in it.
Meanwhile, paddlers across the world stick loops and donkey flips, oblivious to the fact that these tricks are the inevitable manifestations of one humble man's ideas. All of which is just fine with Snyder, so long as they're boating with soul.
This story first appeared in the March 2009 issue of Canoe & Kayak magazine.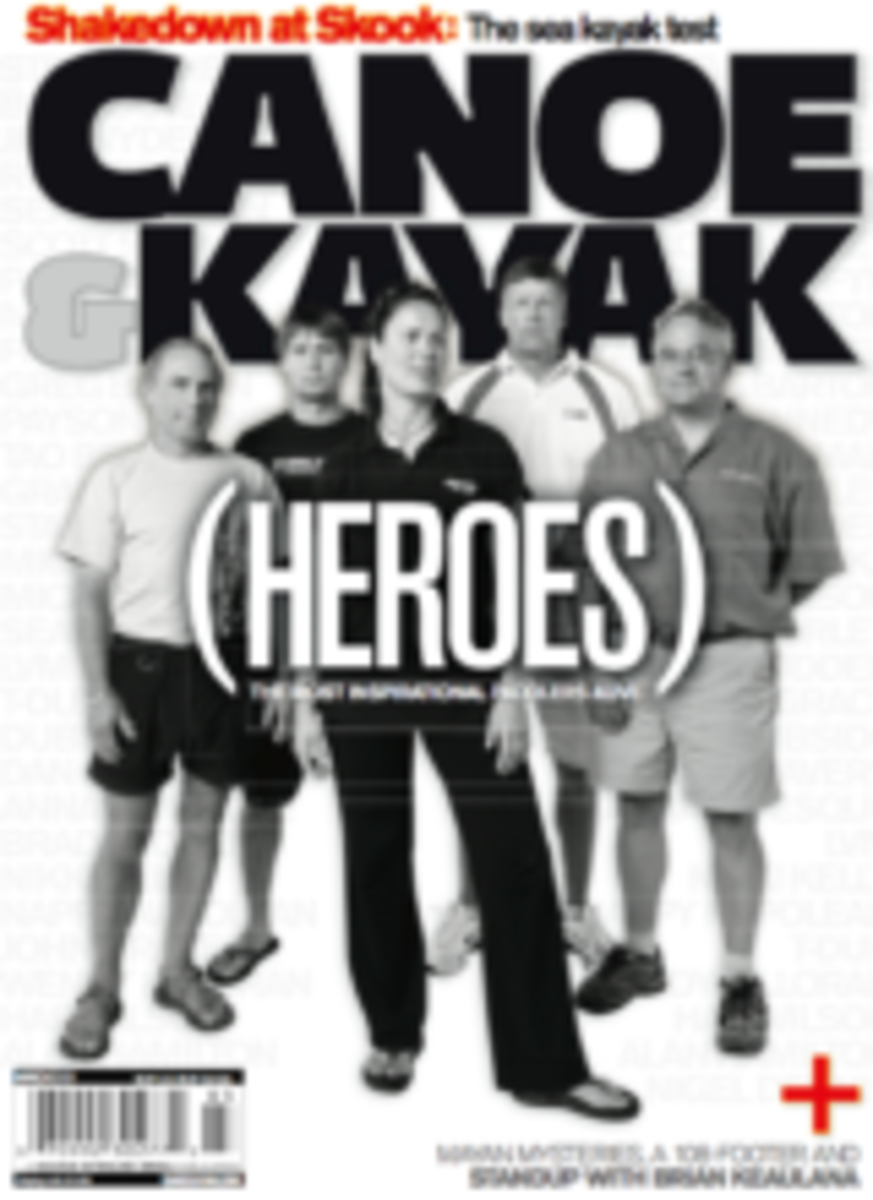 Richard Bangs // Greg Barton // Tao Berman // Paul Caffyn // Graham Charles // Serge Corbin // Nigel Dennis // Dubside // Steve Fisher // Bob Foote // Dan Gavere // Alan Hamilton // Freya Hoffmeister // Mick Hopkinson // Nikki Kelly // Payson Kennedy // Rob Lesser // Anna Levesque // Martin Litton // Brad Ludden // The LVM/T-Dub Connection // Sean Morely // Nappy Napoleon // Michael Peake // Scott Shipley // Jim Snyder // Rush Sturges //
The article was originally published on Canoe & Kayak
For access to exclusive gear videos, celebrity interviews, and more, subscribe on YouTube!