By Joe Carberry
Have you ever lost someone else's boat? I have, after a long, scary swim in the Kawarau River on New Zealand's South Island that made me question what the hell I was doing. But that's when I crossed paths with Mick Hopkinson. It was his kayak.
When I showed up at Mick's home to pay for it, he laughed heartily and pulled me inside to hear the details of my Nevis Bluff debacle. After all, the International Whitewater Hall of Famer was the first to run every Class V inch of the stout big water rapid. He was stoked that I had charged it, and though I'd already lost one of his boats, he put me in another and took me kayaking. My spirits needed the lift.
Before we hit the river, though, Mick showed me Canoeing Down Everest, the BBC film chronicling his 1976 expedition to the Dudh Kosi, which drains Mount Everest's eastern flank. It was the first major kayak expedition of its kind—a remote, big-water, logistical nightmare. In the film, Mick takes a horrendous swim out of a fiberglass boat. Afterward, the camera comes in tight as the water drips from his long dark hair. It pans the circle of concerned porters and captures his labored breath and black-rimmed glasses hopelessly fogged from the exertion of saving his own life. Years later, that eerie scene still has a special place in my head. But that day, it made my roadside dip feel a little less consequential. Just as Mick knew it would.
This story first appeared in the March 2009 issue of Canoe & Kayak magazine.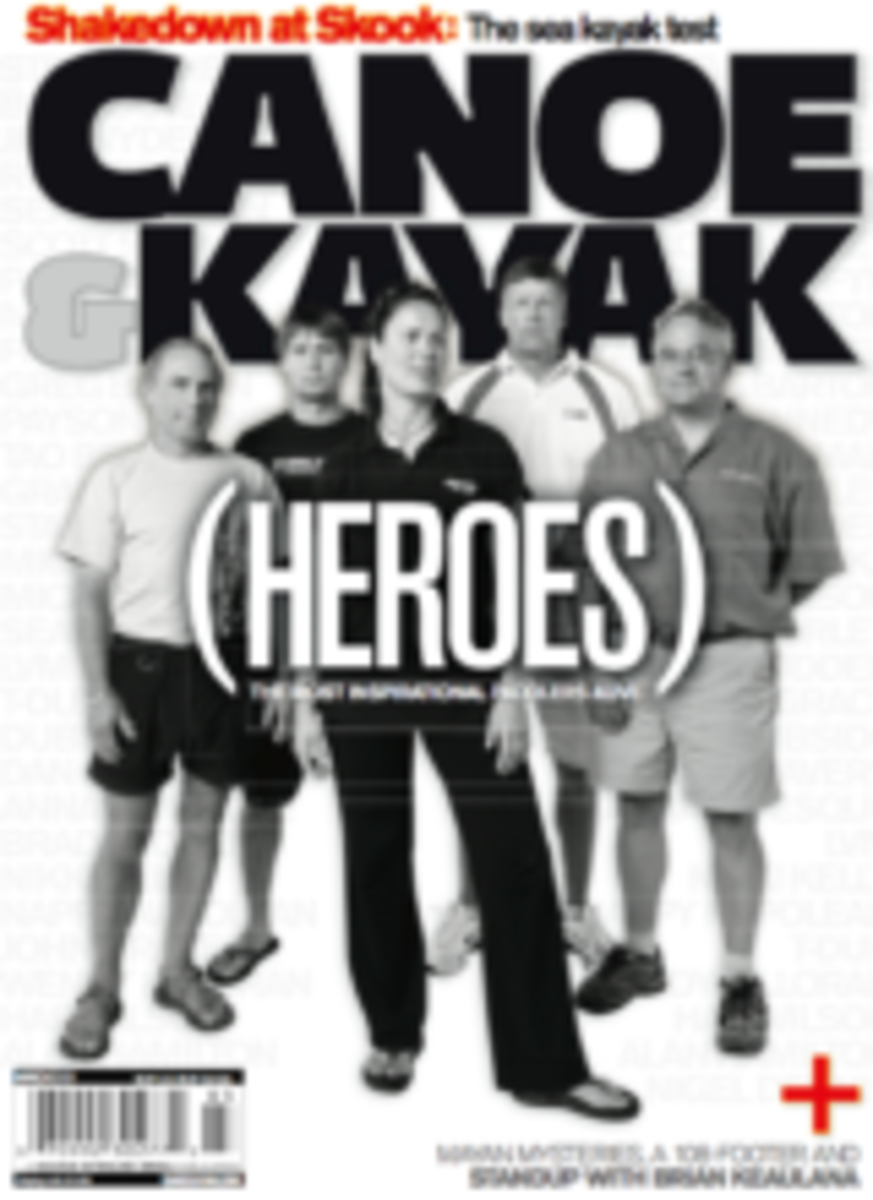 Richard Bangs // Greg Barton // Tao Berman // Paul Caffyn // Graham Charles // Serge Corbin // Nigel Dennis // Dubside // Steve Fisher // Bob Foote // Dan Gavere // Alan Hamilton // Freya Hoffmeister // Mick Hopkinson // Nikki Kelly // Payson Kennedy // Rob Lesser // Anna Levesque // Martin Litton // Brad Ludden // The LVM/T-Dub Connection // Sean Morely // Nappy Napoleon // Michael Peake // Scott Shipley // Jim Snyder // Rush Sturges //
The article was originally published on Canoe & Kayak
For access to exclusive gear videos, celebrity interviews, and more, subscribe on YouTube!