On Saturday, per National Geographic, rock climber Alex Honnold became the first person ever to "free solo" (climbing without ropes or other safety gear) the nearly 3,000-foot granite face known as El Capitan in California's Yosemite National Park, an incredibly dangerous and difficult feat that has sent shockwaves through the climbing world.
The 31-year-old native of Sacramento, California, set out to tackle what National Geographic has coined the "most dangerous rope-free ascent ever" just after 5:30 a.m. on Saturday. After nearly four hours on the wall, Honnold reached its peak at 9:28 a.m.
As National Geographic notes, El Capitan is revered as a rock-climbing hotbed. Freerider, the route Honnold scaled to El Cap's peak, is so challenging that few have managed to complete it even with ropes and other safety gear in play. According to the Associated Press (AP), the most challenging section of Freerider is roughly 2,300 feet up, where the crack in the granite face of El Capitan that Honnold used for his hold is so narrow that he could wedge only a thumb into it.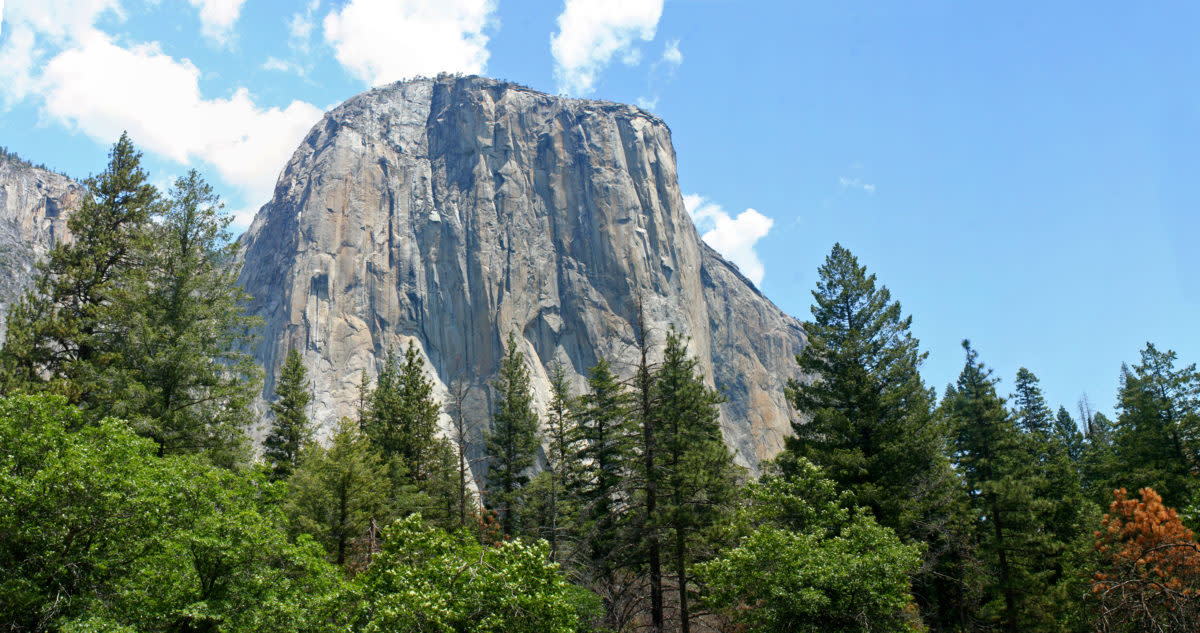 The reaction by others in the climbing world to Honnold's ascent has been immediate and filled with superlatives.
"This is the 'moon landing' of free soloing," pro climber Tommy Caldwell — who, in January 2015 with partner Kevin Jorgeson, was the first to successfully free climb the adjacent Dawn Wall route — told National Geographic.
"This has never been done before … and it's hard to imagine anybody ever coming close to what he's done," Daniel Duane, an author who has profiled the climbing routes and history of El Capitan, told the AP. "He is totally alone at the top of his game … To climb without ropes where the slightest slip is literally fatal in that arena requires enormous self-control and focus."
Honnold told the AP that the climb was the apex of his 20-year climbing career.
"I was pretty much elated," he said of his most recent achievement. "I was probably the happiest I've ever been. It's something that I thought about for so long and dreamed about and worked so hard for. I mean, it's pretty satisfying."
On Instagram, Honnold was flooded with messages of support from other climbers.
Honnold even got a shout-out from Hollywood actor, 30 Seconds to Mars lead singer and climbing enthusiast Jared Leto, who decided to take a moment during a recent concert to have the crowd voice their support for Honnold.
(Warning: Explicit language)
Honnold's climb was filmed and photographed by National Geographic photographer and The North Face athlete Jimmy Chin and will be profiled in an upcoming documentary.
Read more about rock climbing on GrindTV
The startling tranquility of free soloing
The high-adventure draw of desert tower climbing
Taming the 'alligator' routes with climber Kathy Karlo
For access to exclusive gear videos, celebrity interviews, and more, subscribe on YouTube!