Ashima Shiraishi, at 15, is regarded as one of the best climbers in the world. With her sights set on competing in the 2020 Olympics, everything else is just a balancing act.
The New York City teen manages high school, friends and training with amazing grace. GrindTV caught up with Shiraishi recently to see how she keeps a grip on the physical rigors and mental pressures of being at the top of her sport.
What is a typical day like for you in NYC?
I wake up around 7:30 and get ready for school. I usually do my homework in the morning because after climbing I'm so tired. At the Professional Children's School, I start at nine — well, 8:53 — and have classes until two. Then I go to the climbing gym for about four hours.
I really enjoy cooking, so I usually cook dinner because my parents hate cooking.
Where is the coolest place you've climbed outside?
Japan and South Africa.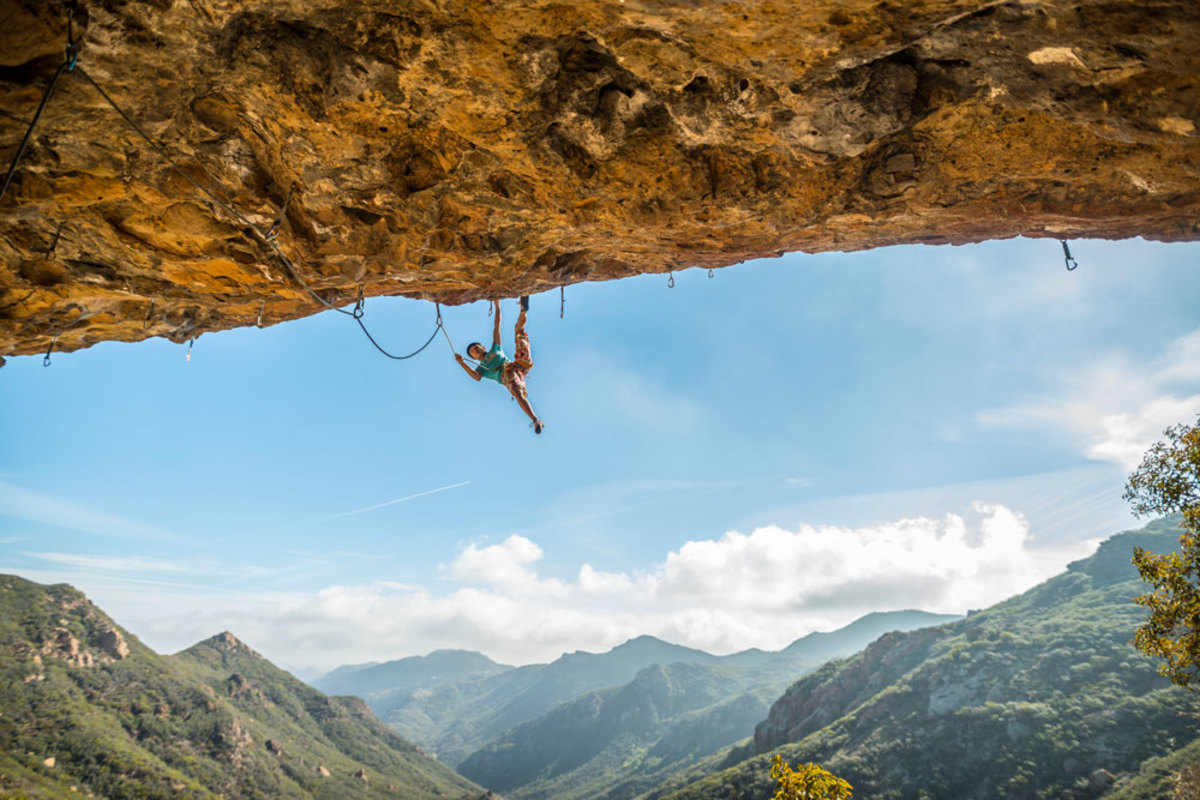 How do you maintain your mental game under the pressure of world-class status?
Climbing is mostly mental. Physically your capabilities don't change every day, but your mental game can change drastically. So I think the best way to be consistently strong mentally is to get into the habit of being calm and relaxed, even when you're nervous and facing an obstacle, so you don't panic.
RELATED: When it comes to climbing, age is just a number
As a climber, how do you deal with a changing body?
I've noticed a lot of changes, but growing taller definitely helps because you can reach the holds easier. So when I was 6, I would reach the holds by jumping; now I don't have to. I see it as a positive.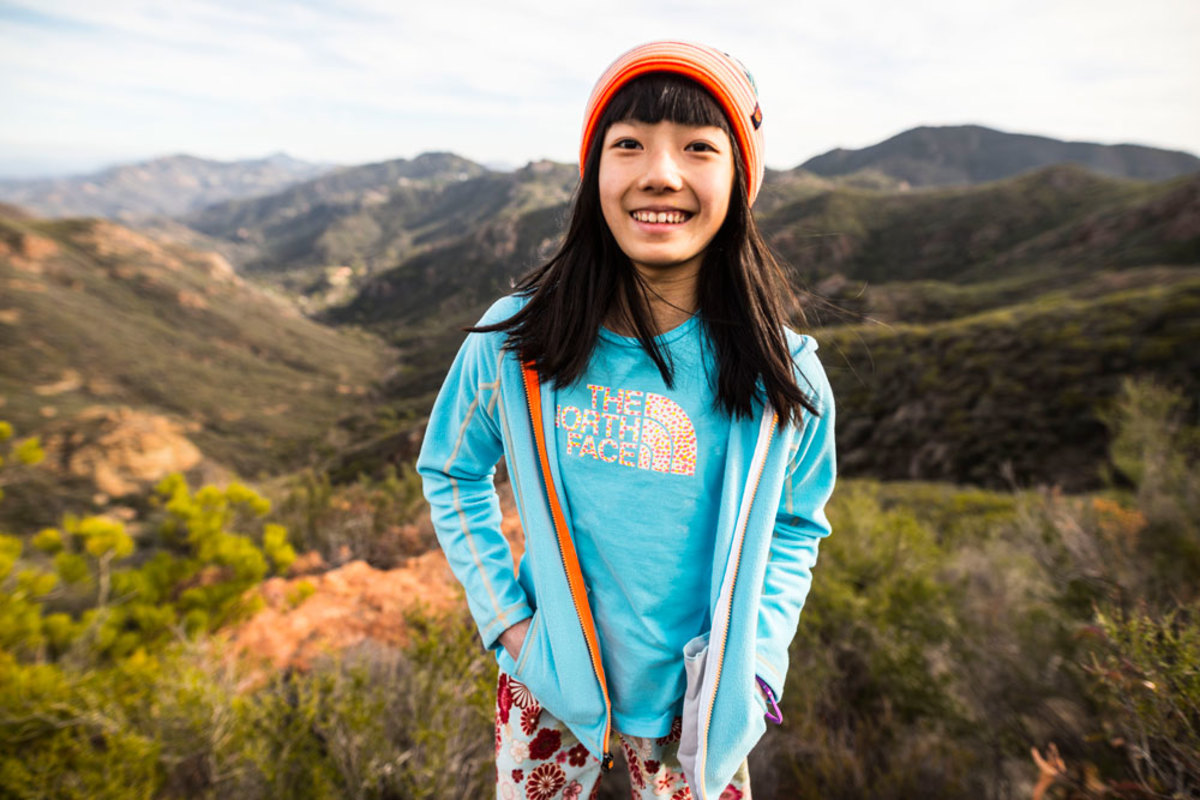 What has climbing taught you about yourself?
The way I face climbing is the way I face life: In climbing you have all of these obstacles and problems that you have to solve, and in life it's the same thing. You have drawbacks, but you have to try to conquer them and achieve. And even if you fall, you have to stand back up.
RELATED: Go behind the scenes with climbing prodigy Ashima Shiraishi
Who do you emulate and why?
I don't really aspire to be like anyone when I climb. I just try to be myself. I feel like climbing is an art form. But it's also a sport, so you try to get to the top of the climb first. Grace and creativity really help.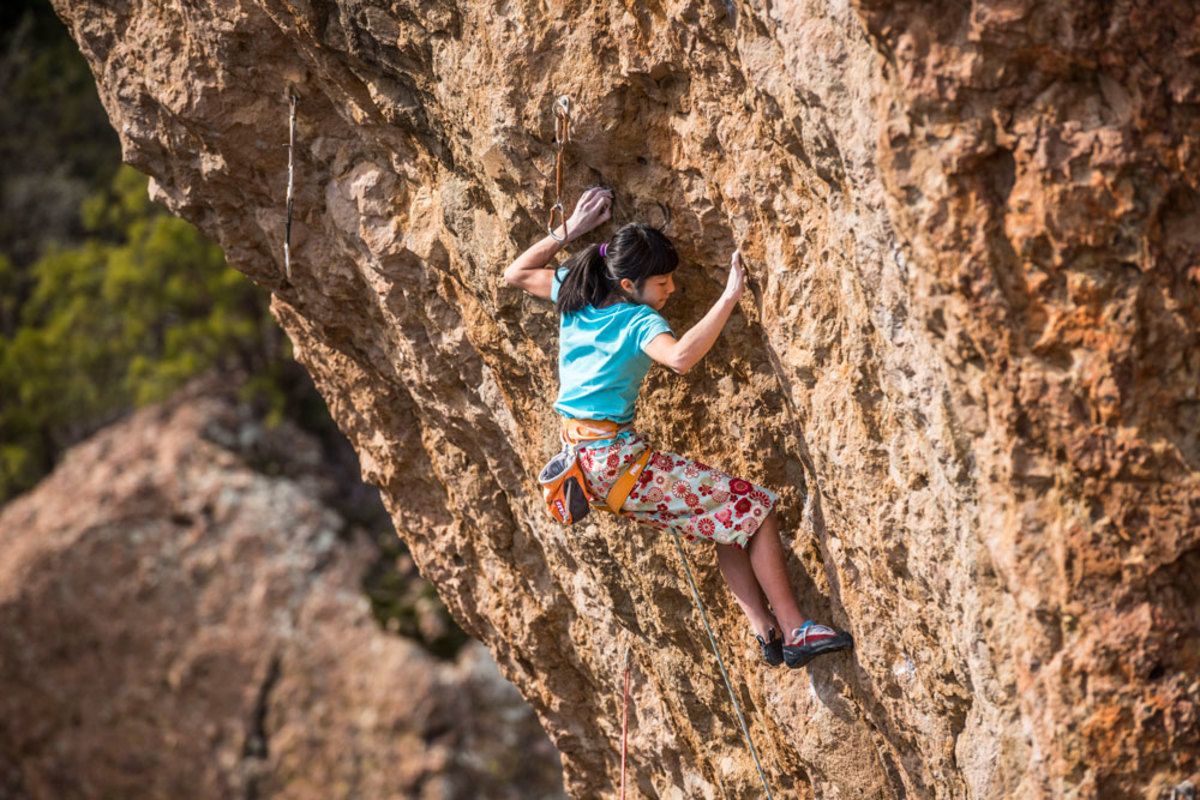 What do you do in your free time?
I like to cook and I really like sneakers, so I like to go shopping for sneakers.
What are your climbing/life goals for 2017?
To climb, to push myself to the next level in climbing and also to be an inspirational person, but not just through climbing.
For access to exclusive gear videos, celebrity interviews, and more, subscribe on YouTube!