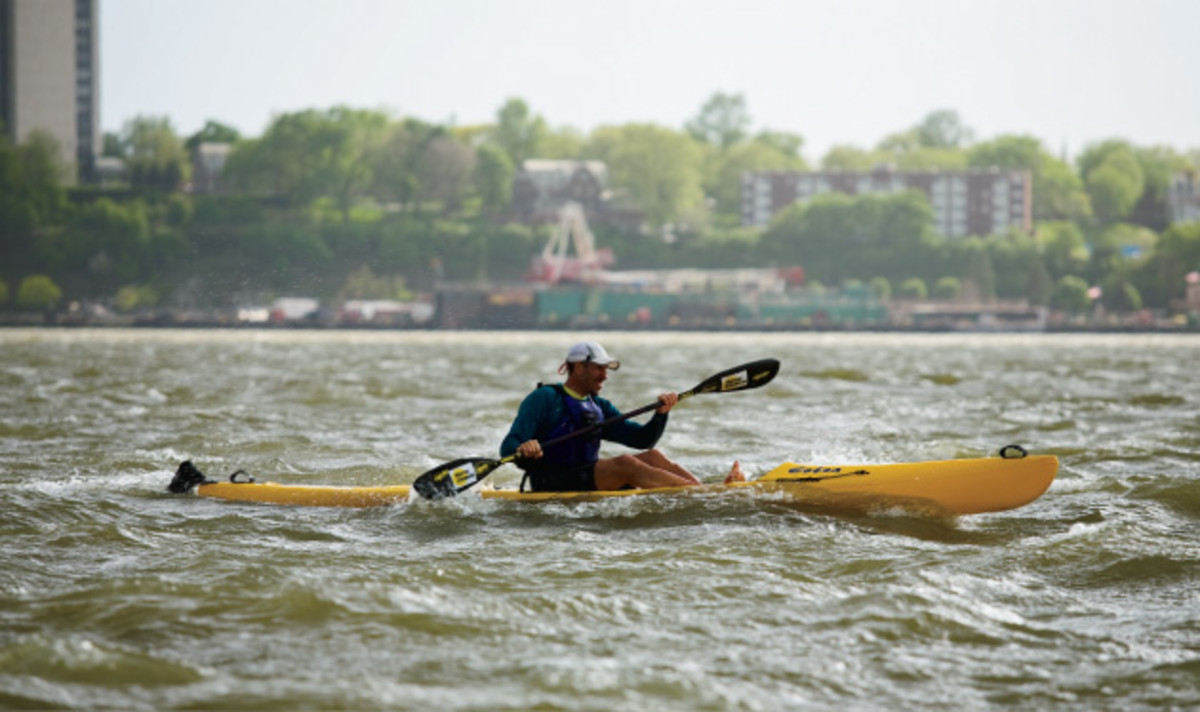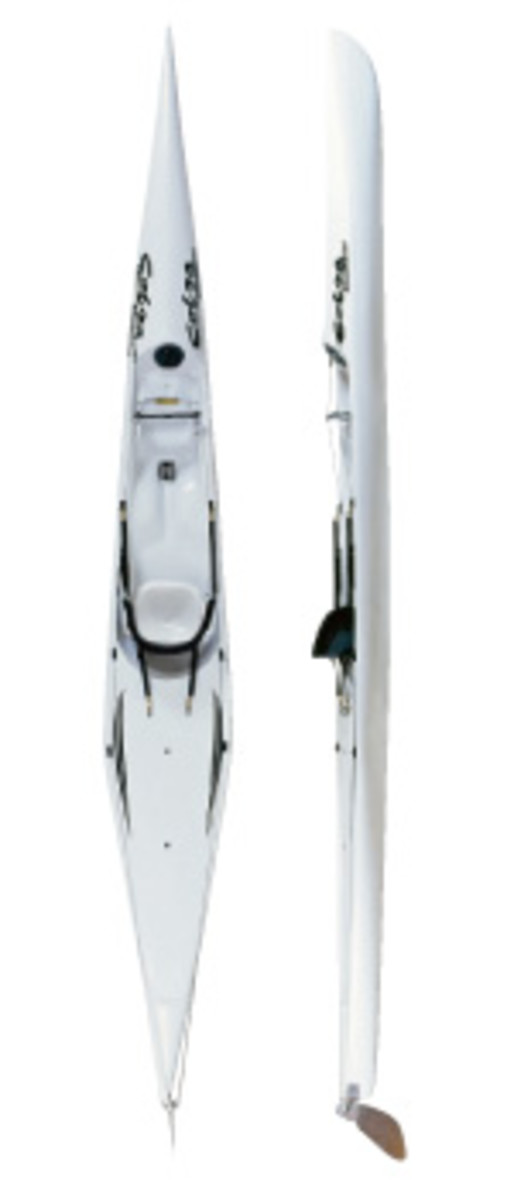 COBRA ELIMINATOR
($1,055 in roto-molded polyethylene, cobrakayaks.com)
L: 16'6″; W: 23″; 42 lbs.
Made from super-linear polyethylene, the Eliminator is hit-me-with-your-best-shot durable. But at 42 pounds, it's a handful to carry alone. It has the sleek racing design of an Olympic K-1—narrow bow, relatively high bucket seat and adjustable foot pedals to control the over-stern rudder (you'll need to adjust the rudder levels carefully to find the proper tension, and keep an Allen wrench to reposition the seat and/or foot well if you're handing it to a different-sized mate). While it's a surfski by design, it's best suited to flatwater. "It's a dry ride up to about 1-foot chop, but over 2 feet and it's a bathtub, even with the venturi [drain] open," one tester said, on a day when the Hudson was standing on its head. Eager to give the Eliminator another go, we took it out on a lake upstate, and there, the boat's strengths emerged: While it's more tippy (read: more fun) than other plastic sit-on-tops we've tried, it's far more stable than fiberglass 'skis and still narrow enough up front to paddle with proper technique. The only problem is that kids seem to love it as well. Left tied to the dock, each time I headed to the water to train, some kid would already be a half-mile offshore, paddling the streamlined yellow racer possessed.

The article was originally published on Canoe & Kayak
For access to exclusive gear videos, celebrity interviews, and more, subscribe on YouTube!