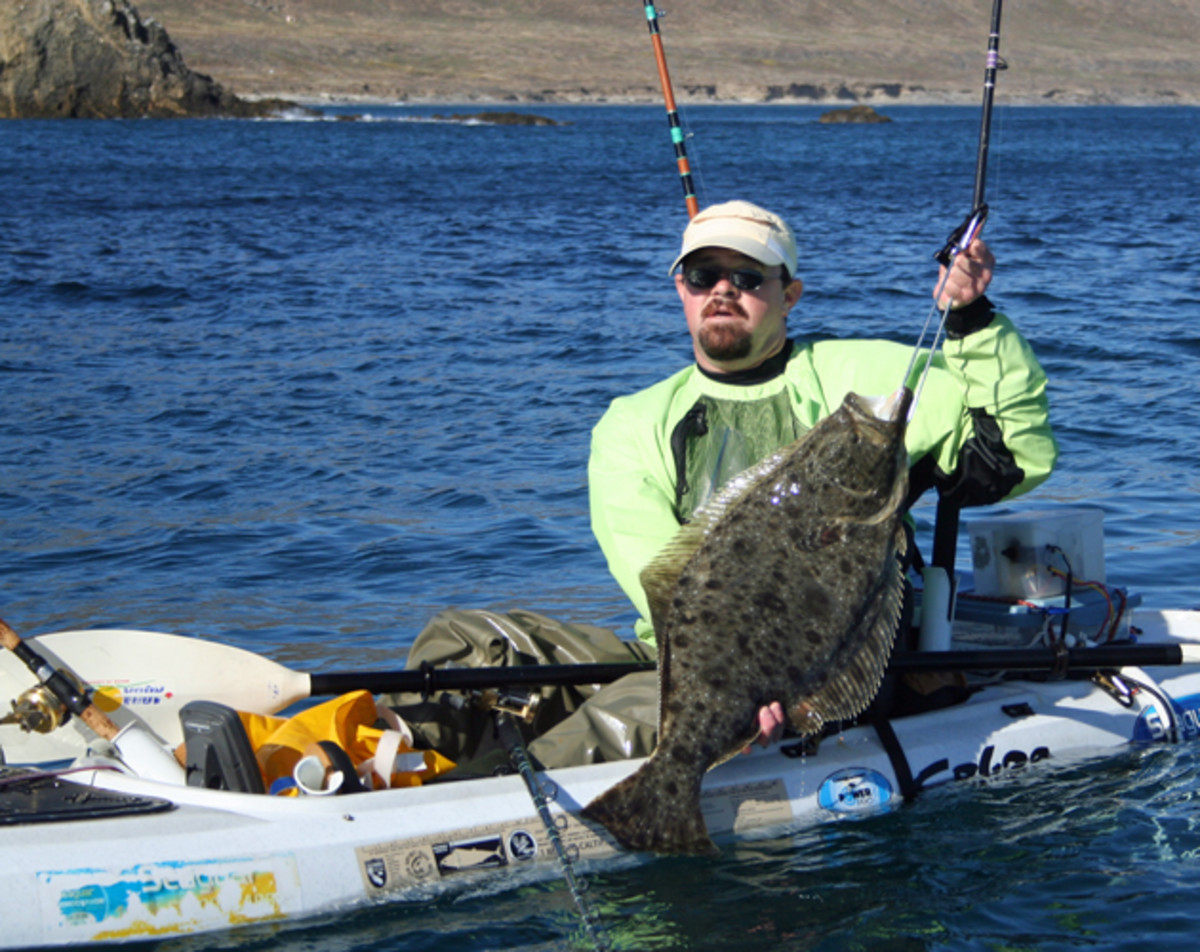 Performance Classic
The Cobra Tourer
Tested July 2010
Are you a paddler not quite ready to dive headlong into the kayak fishing fold? Consider a versatile, sea-worthy option like Cobra's classic Tourer. With a very low hull profile, the Tourer tracks well in choppy conditions and easily tackles surf-zone transit. Paired with the adjustable foot pedals and a solid rudder system, this kayak boasts much more efficient paddling than your average sit-on-top (though consequently a wetter ride), while still providing ample stability and storage to support any potential diving, fishing, hunting, photographic or other multi-sport adventure you've got in mind.
Throw in the bow and stern storage compartments and you open up the possibility of packing your overnight camp kit. Serious kayak anglers note that the Tourer's rear storage well does not fit the standard rigging fallback of an old milk crate and that rigging rod holders requires aftermarket additions-a slight sacrifice in rig-ability for forgiving, higher-performance paddling to help you go farther, faster. Pictured with optional backrest, hatches, leg straps and tank straps.
COBRA TOURER
($925 in super-linear polyethylene; $1,275 with rudder and hatches; $1,450 with high-back seat and two-piece paddle, cobrakayaks.com) L: 15′; W: 28″; 50 lbs., 475-capacity
The article was originally published on Kayak Fish
For access to exclusive gear videos, celebrity interviews, and more, subscribe on YouTube!