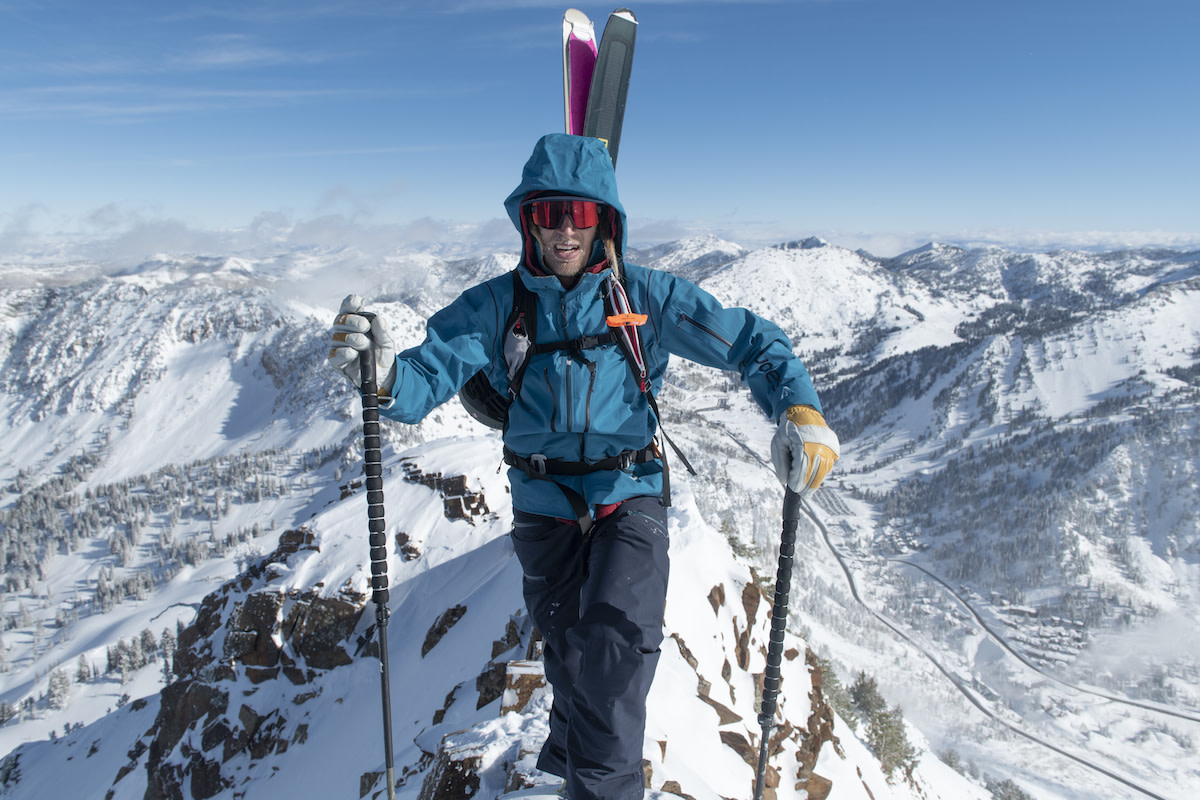 After a knee surgery sidelined me last winter, Penn Newhard and his cohorts at Backbone Media – a premier outdoor industry PR and media buying company – sent me a book as a "Get Well" gift: "Fifty Classic Ski Descents of North America." It's a coffee table book, created by Newhard, Art Burrows, and Chris Davenport, outlining the continent's most jaw-dropping, aesthetic, and technical lines. But really, it's a skier bible.
Inside the book, Newhard scribed a note: "Paddy, get well soon so we can go shred a peak." As I thumbed my way through the pages I hoped that he was referring to maybe the handful of peaks I felt were within my wheelhouse or the pile of snow in my driveway. Because mostly, the 50 classic descents are terrifying.
In mid-January 2019, pro skier Cody Townsend announced an ambitious goal, albeit eyebrow-raising and shocking to boot. He calls it "The Fifty Project."
Over the next three years, Townsend will attempt to ski every classic descent, documenting each effort in an episodic series on YouTube. Yes, that's right … He's going to ski all 50 hairball lines.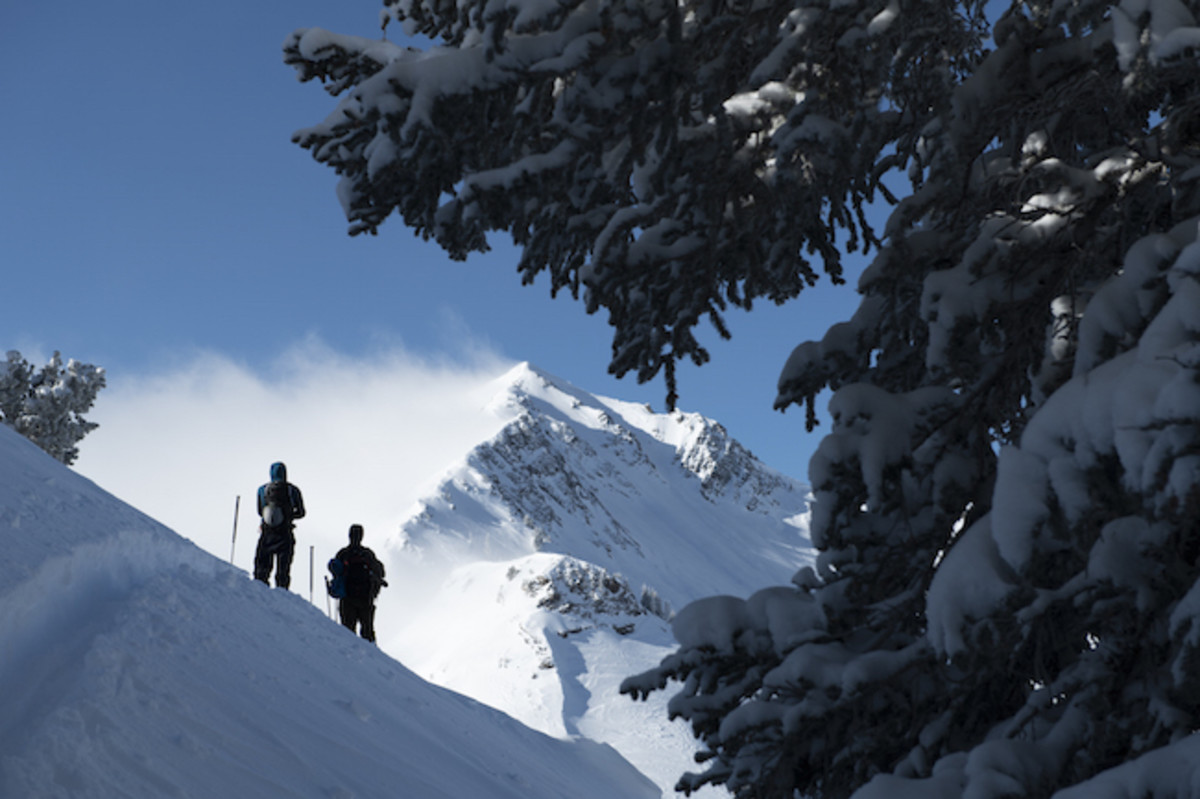 For a little perspective, most of what Townsend describes as "the big lines" (as if they're not all big lines) have climbs of 4,000-7,000 vertical feet. Some descents have 12-mile approaches just to get to the climb. It's possible that Townsend could log weeks with 30,000 (or more) feet of vert. (Smell that? It's burning quadriceps.)
In the the next three years, Townsend plans to attempt six or seven descents in January, the same in February, and then attempt a bulk of the lines in March through May/June if possible. "I'm chasing stability, not weather," says Townsend.
Currently, Townsend has published three episodes with the help of his principal cinematographer, Bjarne Salen, a renowned filmmaker and ski mountaineer. The first episode is a humorous introduction of the project and footage of Townsend's 2017 Messner Couloir ski on Denali.
The second showcases a remarkably patient (and then powdery) descent of Mount Superior. And the third highlights a wiggle down Nevada's Terminal Cancer couloir … on a monoski. (Yep, a monoski.) Then Townsend boots back up the sliver in the rock to ski it on snow blades. Awesome.
Perhaps the most remarkable, appealing, and accessible part of this impressive undertaking is Townsend's employment of humor as the chief component for success. Within the skier community perspective pulses a motto: Do serious things while not taking yourself seriously.
Townsend and this project are a prime example of this. "If I'm laughing, I'm having fun," says Townsend. "This isn't me conquering the mountains. I'm doing this because I think it's going to be fun."
But that doesn't mean Townsend is aloof to the risk involved. "I'm capable, but I'm new to ski mountaineering," he explains. "The mental side will be the most challenging part, the perceived goal versus my desire to stay alive. I've got to be on point with all my decisions. These lines are on a different scale than anything I've ever done before."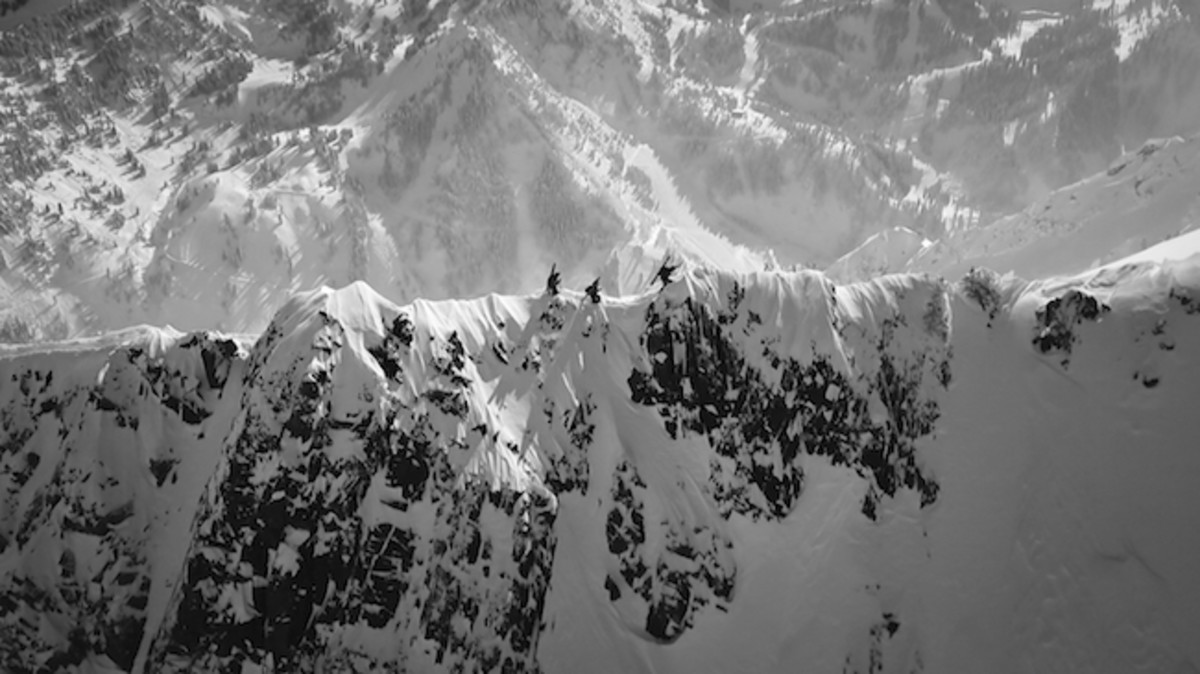 Descending all 50 will take skill and luck, good timing and even better snow conditions. Some of the lines described in the book have one, maybe two known descents. And some, due to their exposure, technicality, and inherent danger, are downright petrifying, specifically University Peak in Alaska, the Mira Face on Mount St. Elias, and the north face of British Columbia's Mount Robson. But Townsend feels he's up to the challenge. And he has a cheering section that believes in him too.
"It took Lou Dawson over a decade to ski all the fourteeners in Colorado," cracks Newhard. "When Chris [Davenport] said he was going to try to do it in a year, people thought he was crazy. Then he did it. Then Josh Jespersen did it in 138 days, on a splitboard for crying out loud. Big, silly, incredible things are possible. It's what we do."
And Townsend is not the only one trudging toward this goal. Utah-based pro skier and guide Noah Howell has been quietly ticking off descents described in the book for the last few years.
"Noah is a badass ski mountaineer," says Davenport. "I wouldn't be surprised if he beat Cody. Noah has a head start on him, and probably has a bit more skills right now. But I've known Cody since he was a teenager. It's super cool to see him and his career progress. He's a talented skier and just by sheer volume and length of this project, his skills will improve. Cody's from the Shane McConkey school of skiing: have as much fun as possible all the time. That's really going to help him."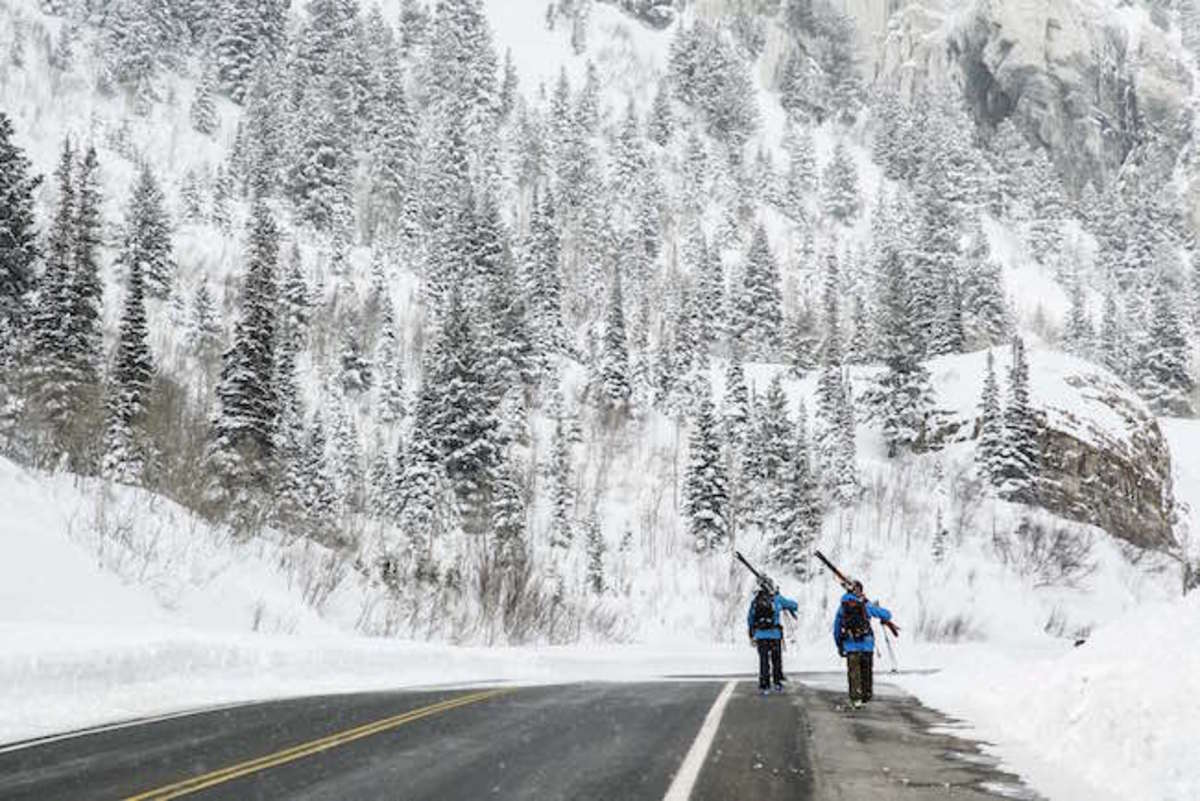 "I think Cody's project is awesome," Newhard says. "We created the book for this niche community of backcountry skiers. Now it's more widely accepted. Really, we were just trying to make something that would inspire people. What Cody and Noah are doing is really cool, really ambitious. And at the heart of it, they're just trying to have some fun. There are definitely going to be days of 'Type 2' fun, but overall this is about communing with the mountains and putting a smile on your face."
"I knew someone would take this on one day," says Burrows. "It's impressive and it's extraordinarily difficult. Some advice for Cody and Noah: Keep having fun. Have as much fun as possible. It's a long road."
Fun? Oh, yeah. Dangerous? Sure. Worth it? Definitely. "This is not about me being first," says Townsend. "If it takes 10 years, I'll still be pumped. If it doesn't happen, I'll be content with trying really hard. I'll be glad I tried. For the foreseeable future, I'm focused on this project … well, this and being a good husband. That's always first."
For access to exclusive gear videos, celebrity interviews, and more, subscribe on YouTube!