The bass-fishing community is mourning the passing of 18-year-old collegiate angler Dylan Poche, who was stabbed to death Saturday night after a bizarre altercation at a Louisiana launch ramp.
Details about the incident, as of Tuesday, were still being sorted out, but police on Monday night charged Andrew Jacob Wallace, 18, with second-degree murder in connection with the case.
The Natchitoches Parish Sheriff's Department announced the arrest after saying it had found a "critical piece of evidence" at the crime scene. A motive has not been established.
Poche, who fished competitively for Northwestern State University, was sitting around a campfire with friends at Sibley Lake, near Natchitoches, when another group arrived in the launch-ramp parking lot.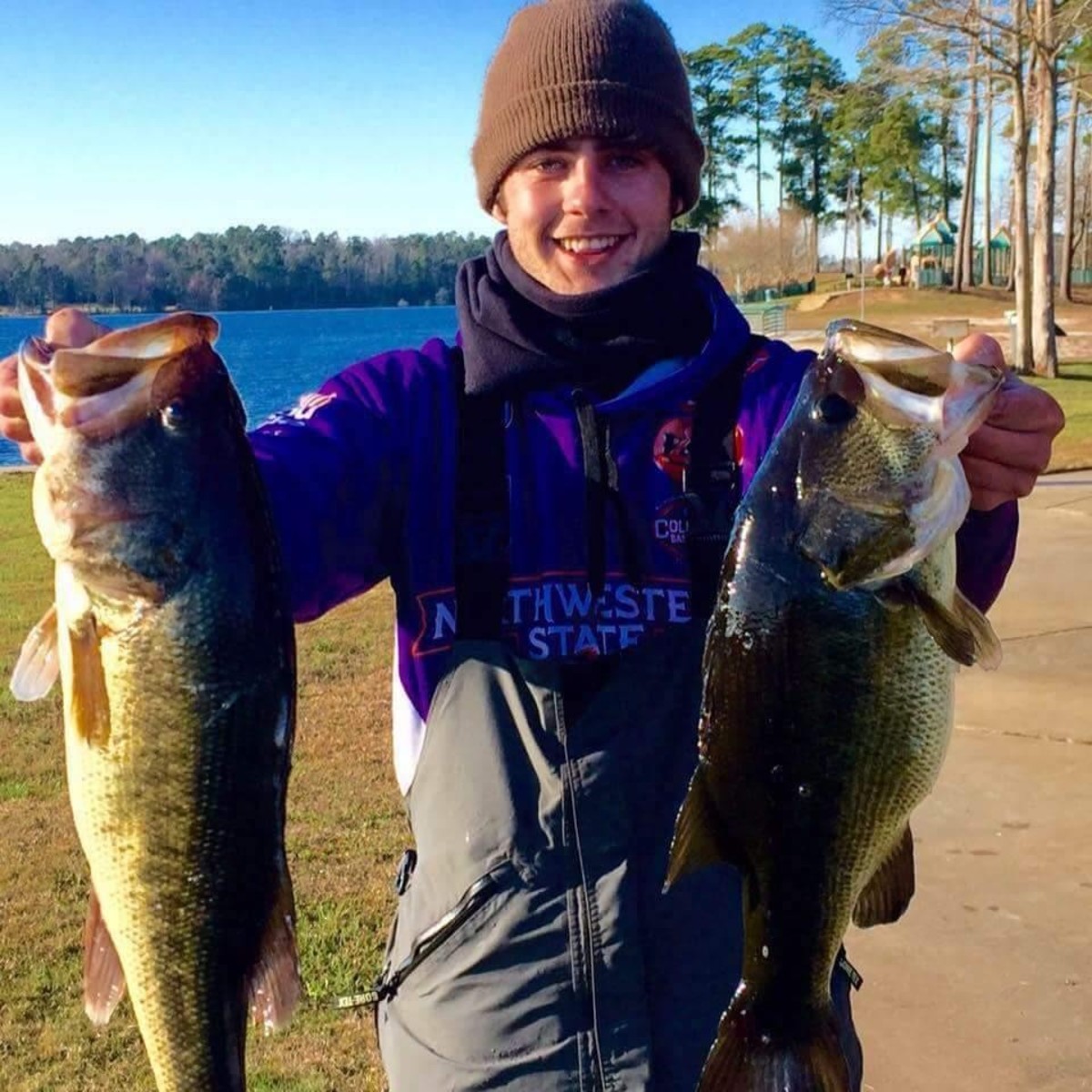 The group began throwing rocks and other objects at Poche's vehicle, according to the Shreveport Times, which cited second-hand witness accounts.
During the ensuing confrontation, Poche was stabbed in the chest. He was later pronounced dead at Natchitoches Regional Medical Center.
Caleb Poche, Dylan's brother, was present during the altercation and reportedly chased the suspects at high speed. Their vehicle rolled, pinning the suspects inside until police arrived.
Bassmaster (B.A.S.S), which conducts tournaments for anglers of all levels, issued an updated news release early Tuesday, quoting Elite Series pro angler Keith Poche, Dylan's uncle, as saying that Caleb Poche had restrained the suspects after their crash.
Of Dylan, Keith Poche said: "He was enjoying some success and showed real resolve to build a career out of fishing. Watching him grow up, it was obvious he had a natural talent for reading the water and finding the right fish.
"He fished tournaments in high school and college, and team tournaments on a regular basis – I mean, all he did was fish."
Dylan was a rising star, according to Hank Weldon, senior manager of the college, high school and youth tournament series at B.A.S.S.
"This is just tragic," Weldon said. "It's horrible that it happened to such a young angler who had a bright future in front of him. Our thoughts and prayers are with the Poche family at this time.
A Dylan Poche Memorial Fund has been established on Keith Poche's website, for those wanting to help the family.
More from GrindTV
Men narrowly escape terrifying lightning strike just yards away; 'it hurt to hear it'
Giant Ocean Cleanup project readies for launch
Great white shark leaps next to cage in rare feat captured on video
For access to exclusive gear videos, celebrity interviews, and more, subscribe on YouTube!